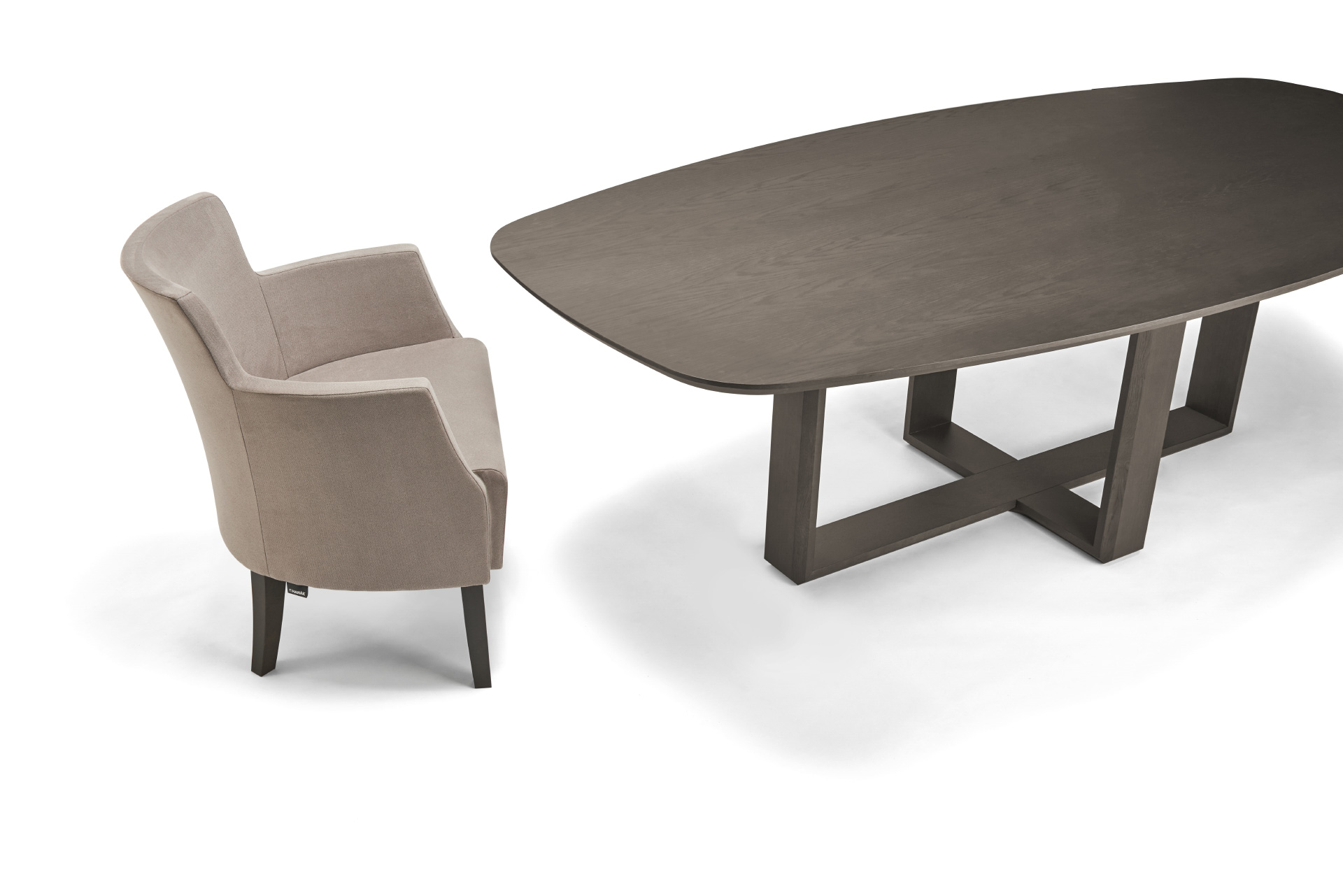 ROSE armchair
The ROSE armchair boasts exclusive design consisting primarily of distinct sharp outlines emphasised on the backrest and the armrests.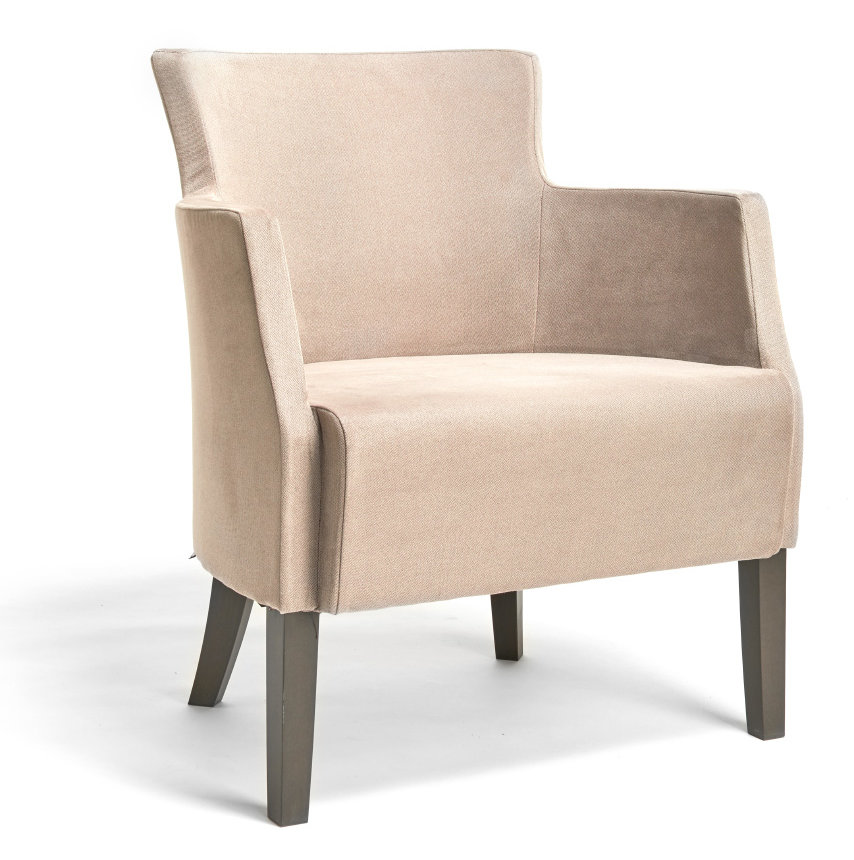 Robust look
Its high upholstered seat makes the armchair look more robust.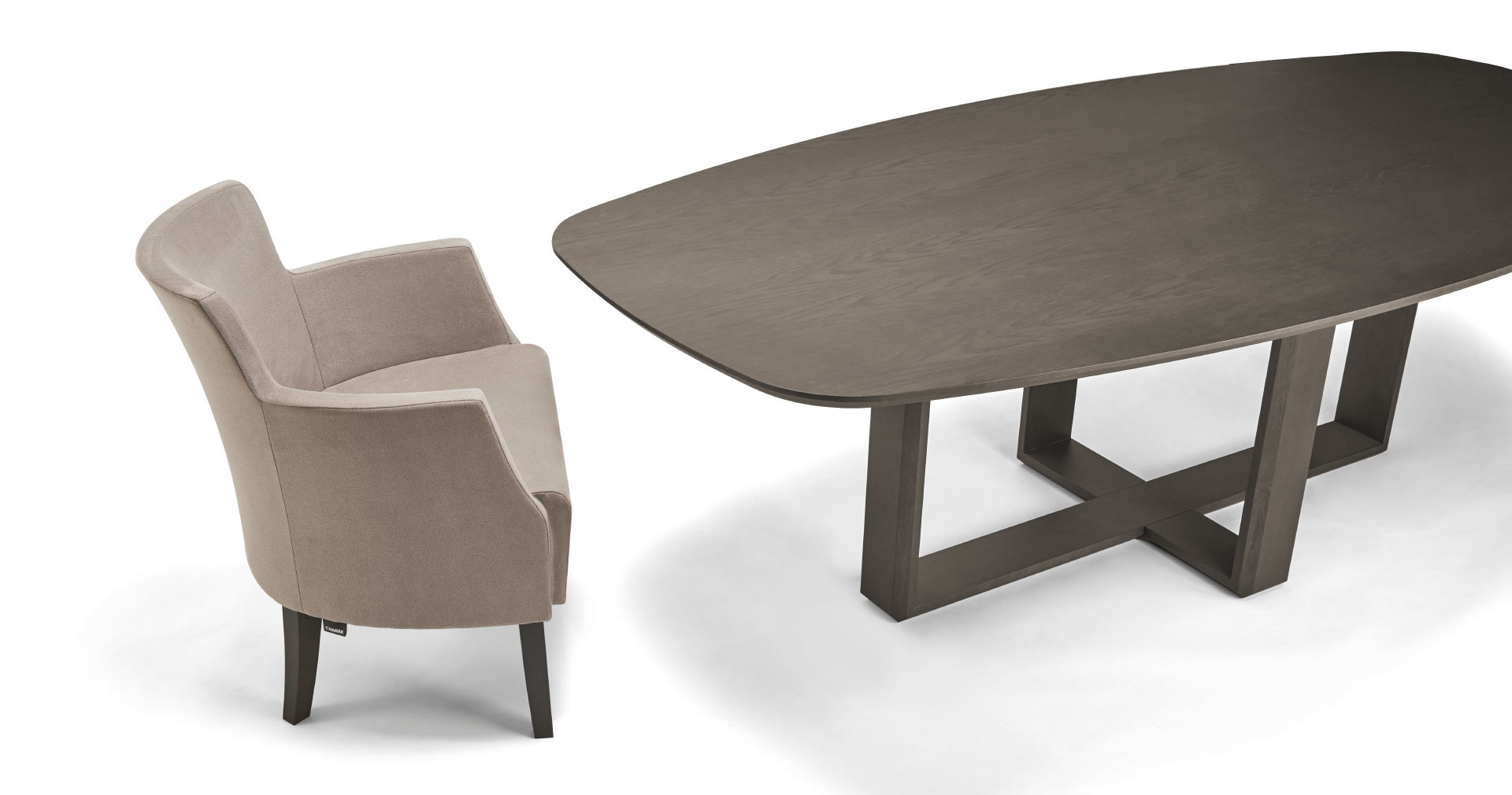 Universal
All in all, this armchair will fit well in sophisticated classic interiors as well as in fashionable and timeless ones.