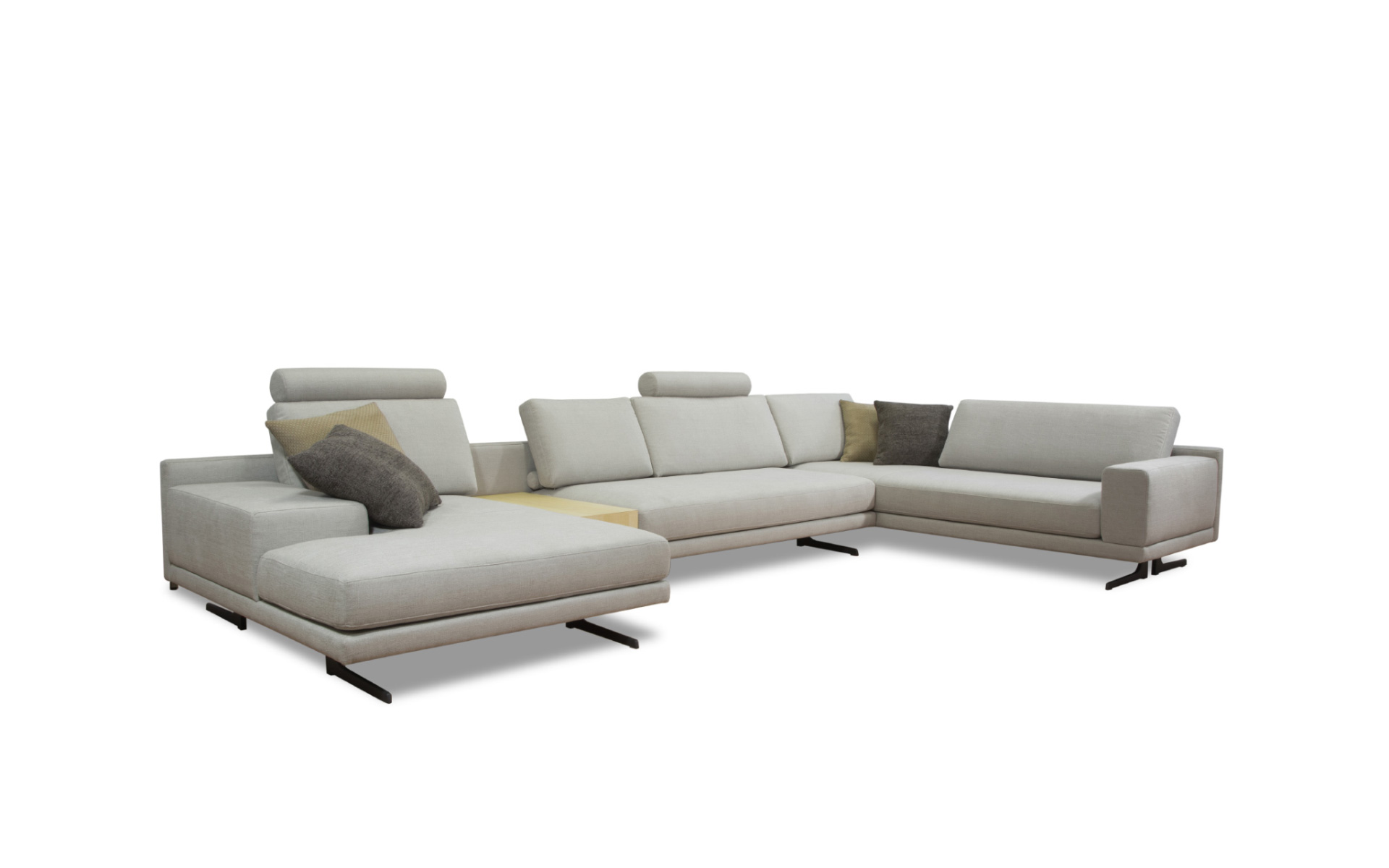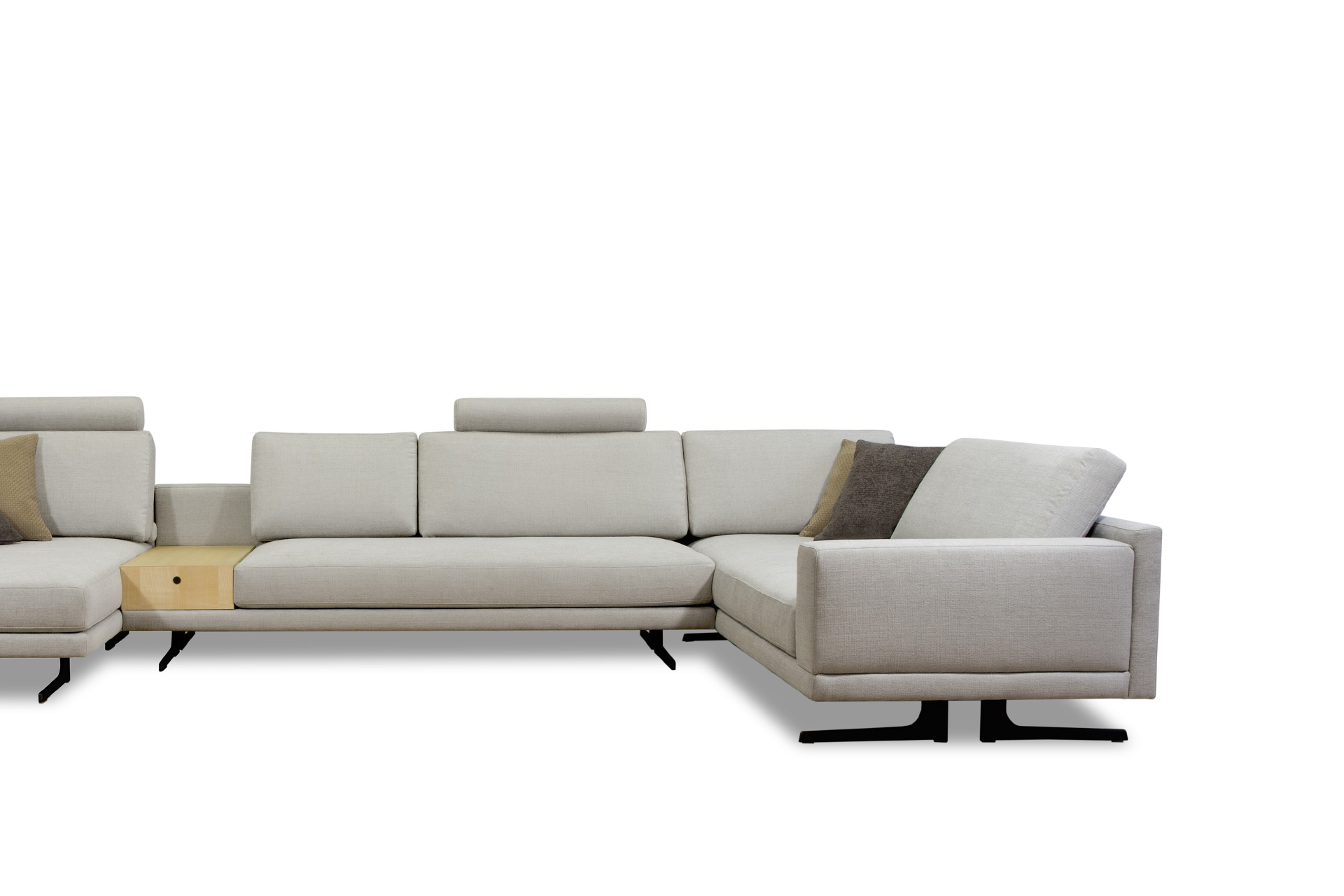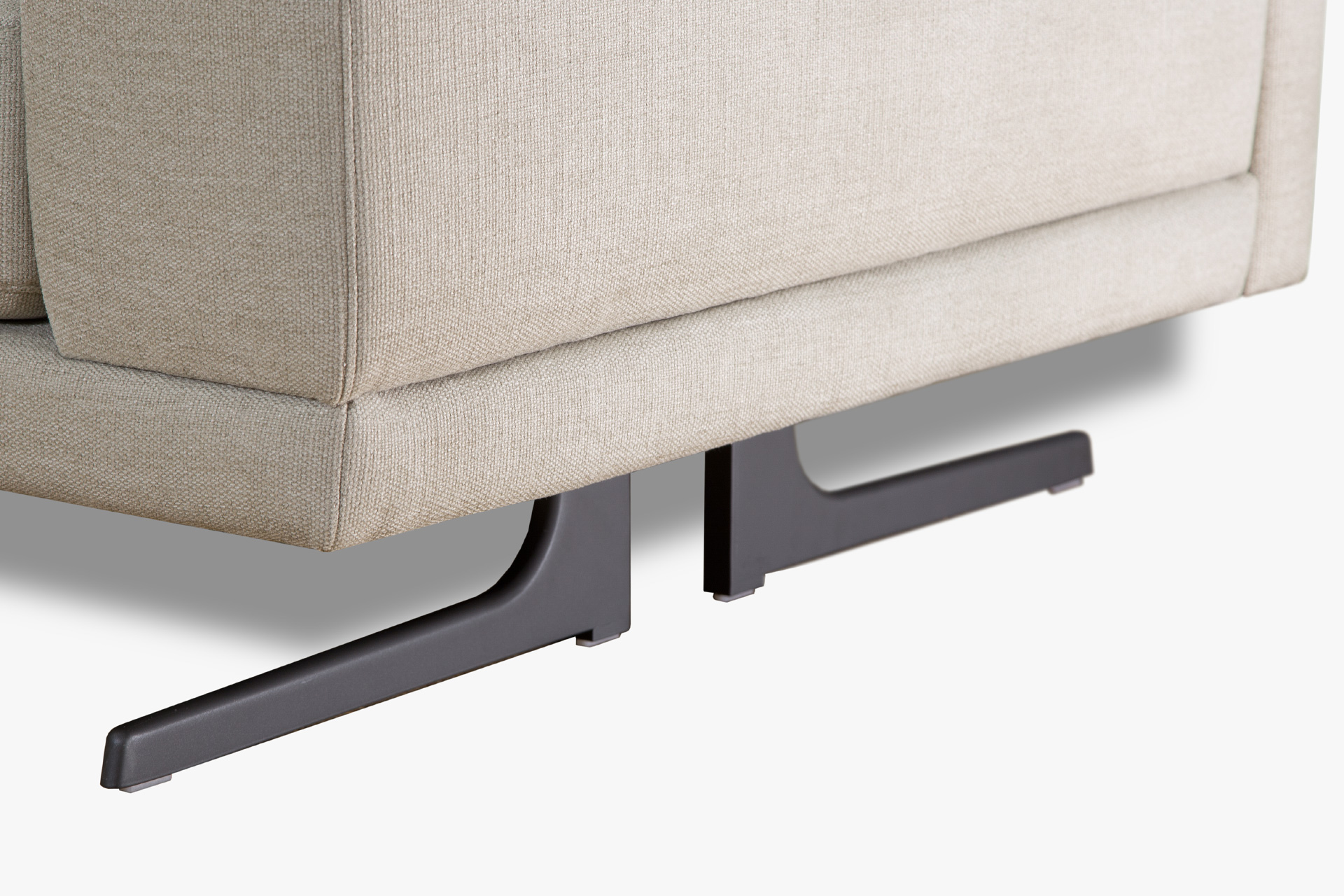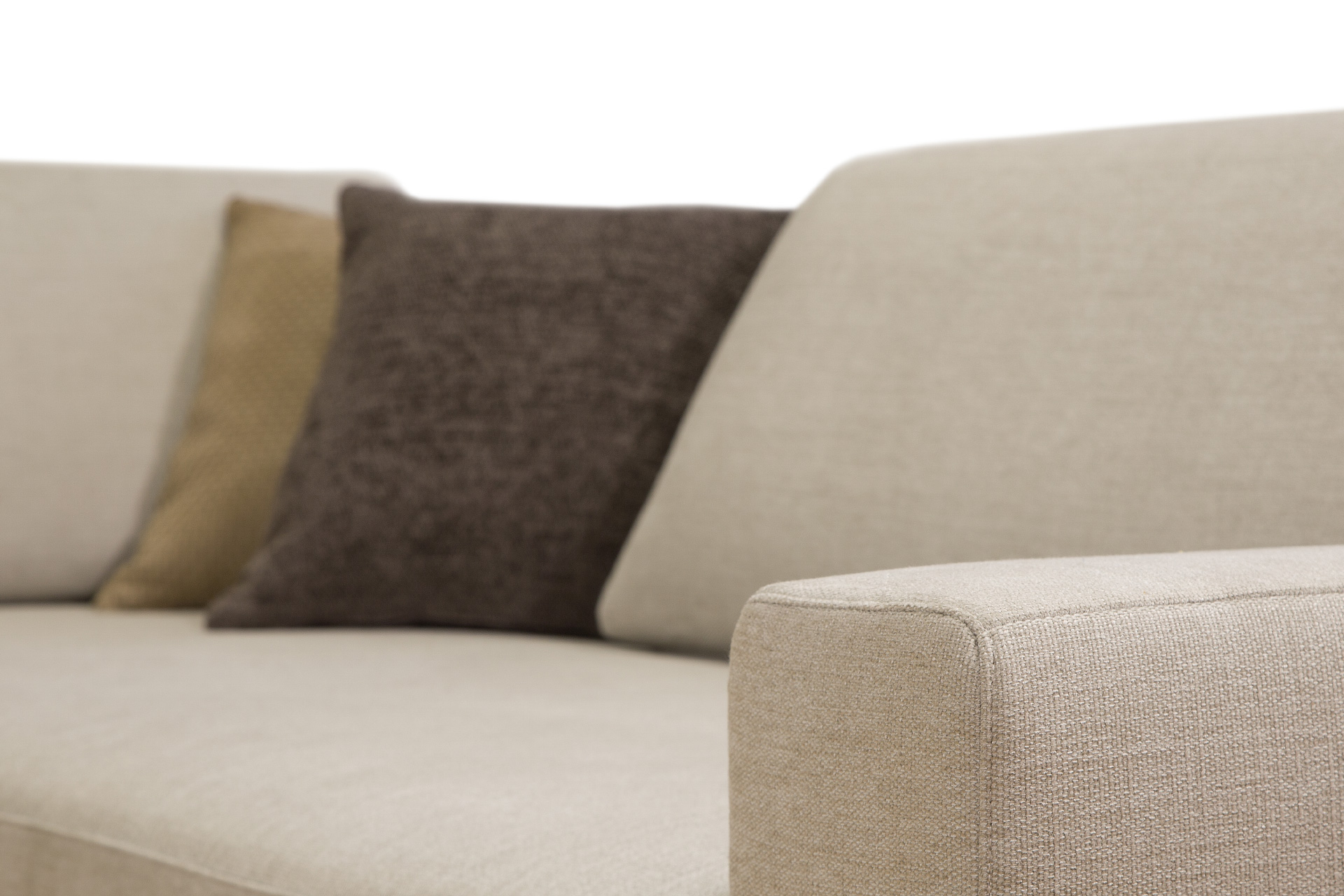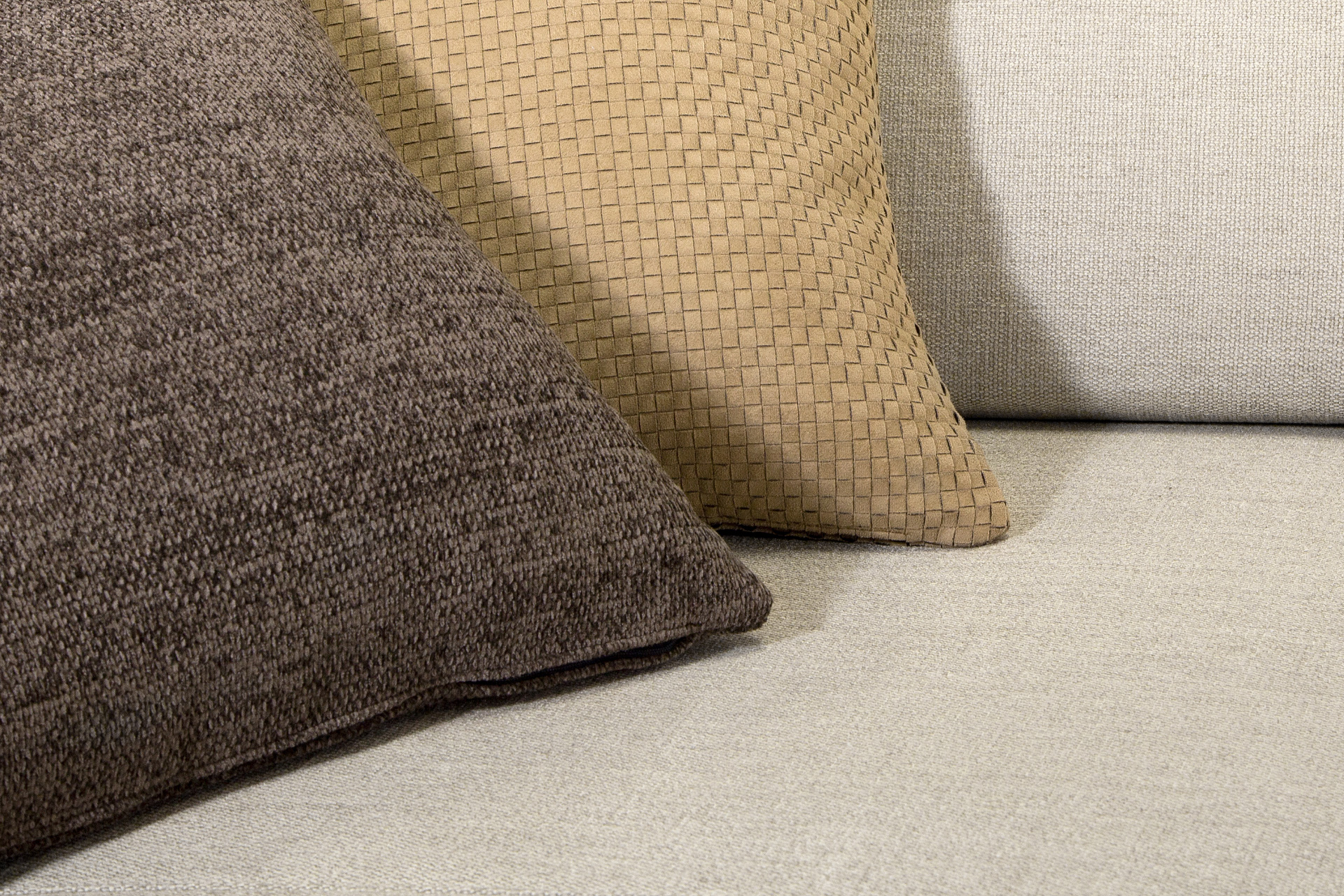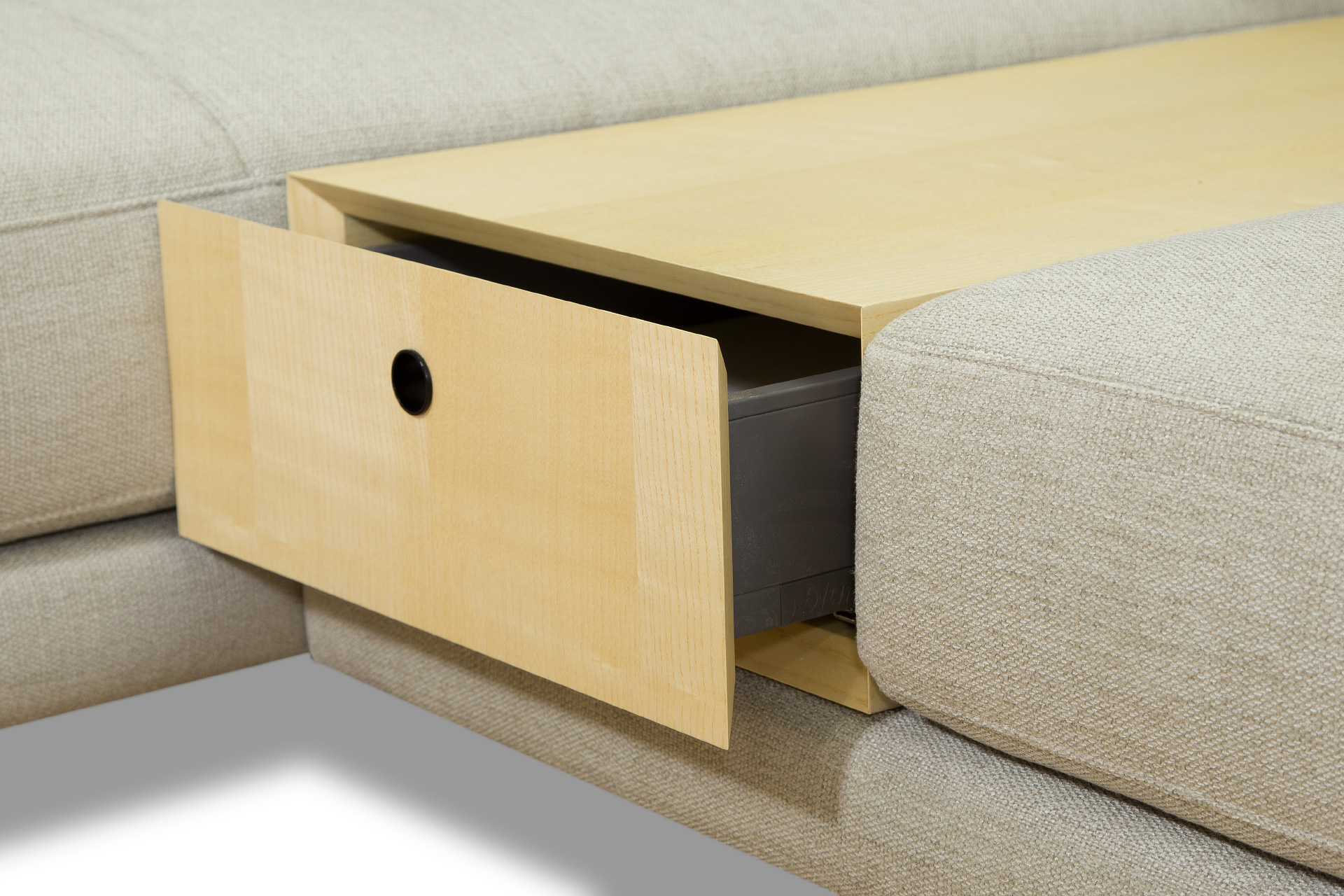 LAND lounge suite
The LAND lounge suite will surprise with its unusual appearance. It is spacious, variable in division and in a way multifunctional. For example, thanks to the veneered storage surface.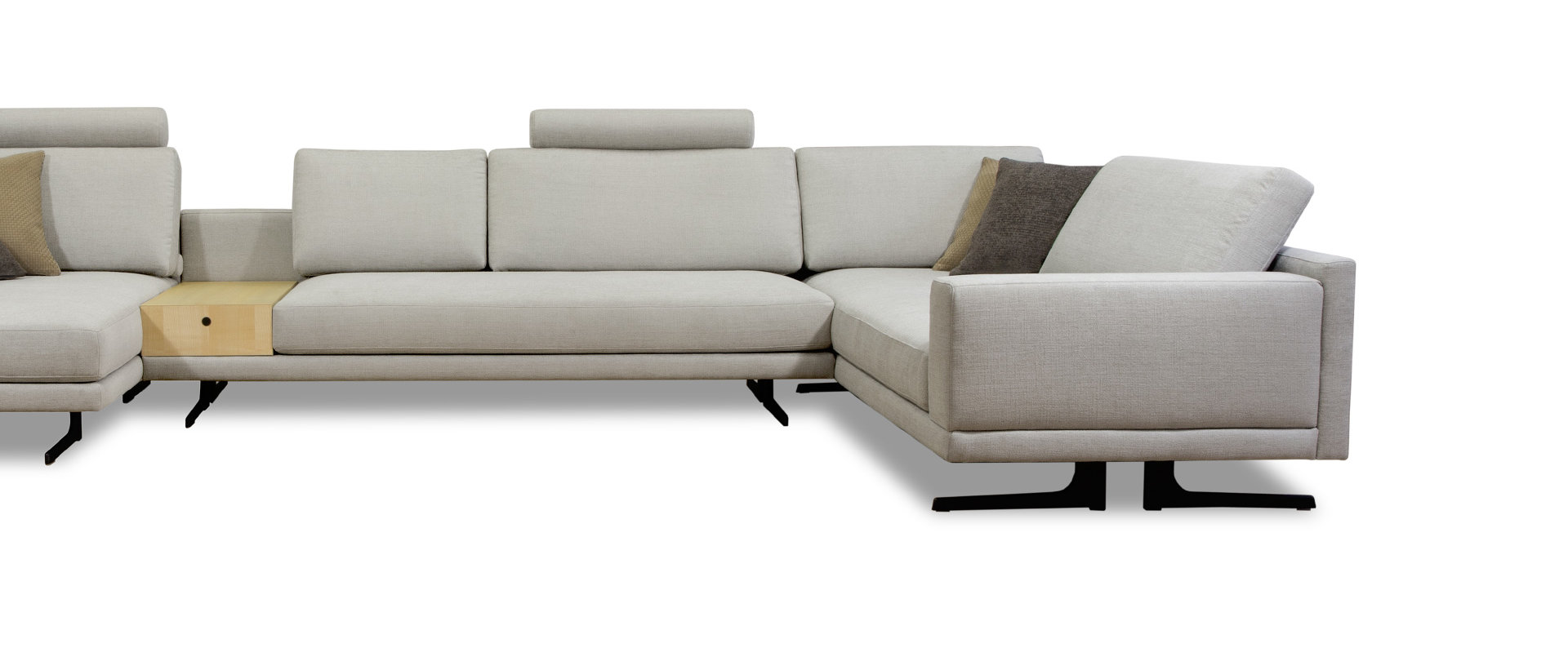 Variable
The small or larger set can be supplemented with cylindrical headrests for greater comfort. The LAND settee is timeless and offers thoughtful and tailor-made comfort.
Design shown:
This lounge suite is also available in other colours and materials.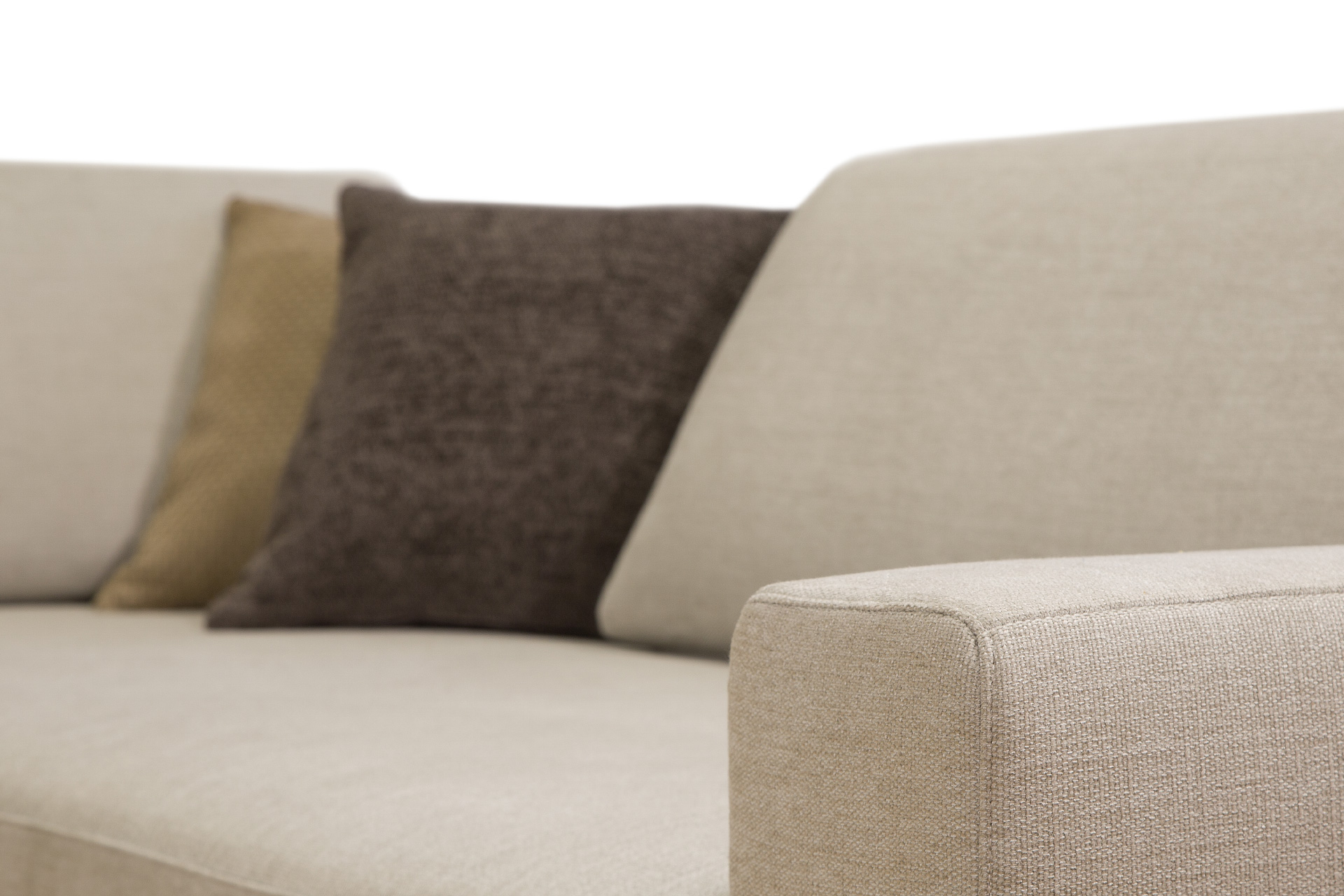 Quality
The seating part itself consists of very luxurious, high-quality elastic foams and springs. You can combine this lounge suite in many sizes.