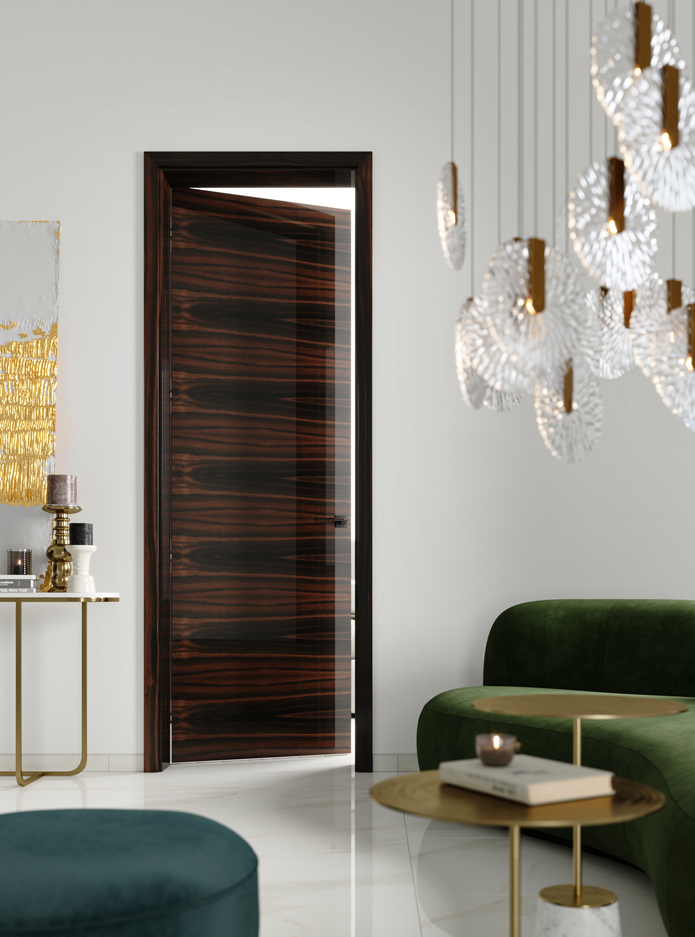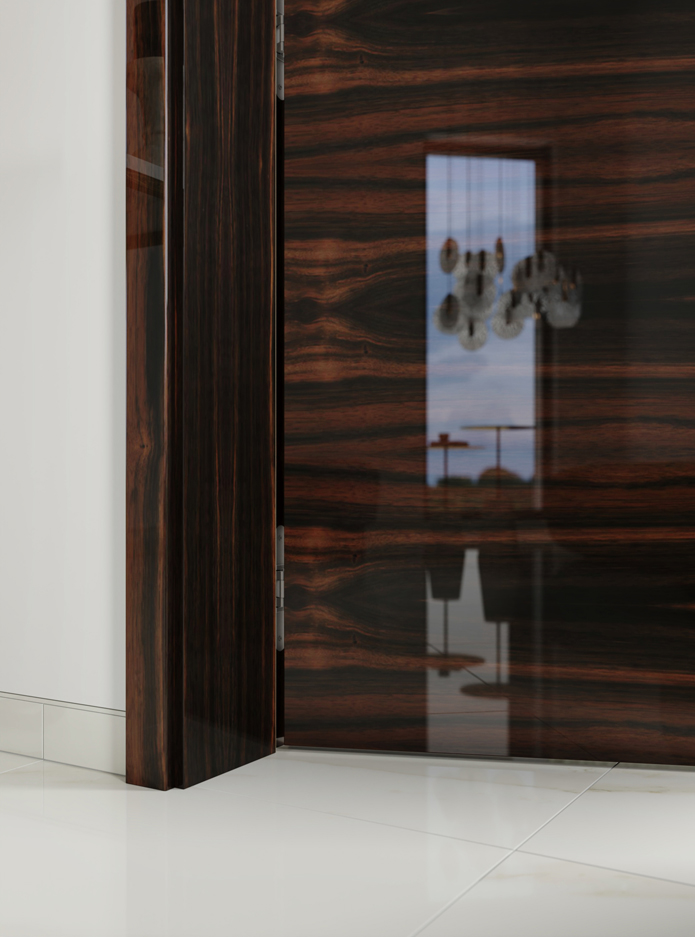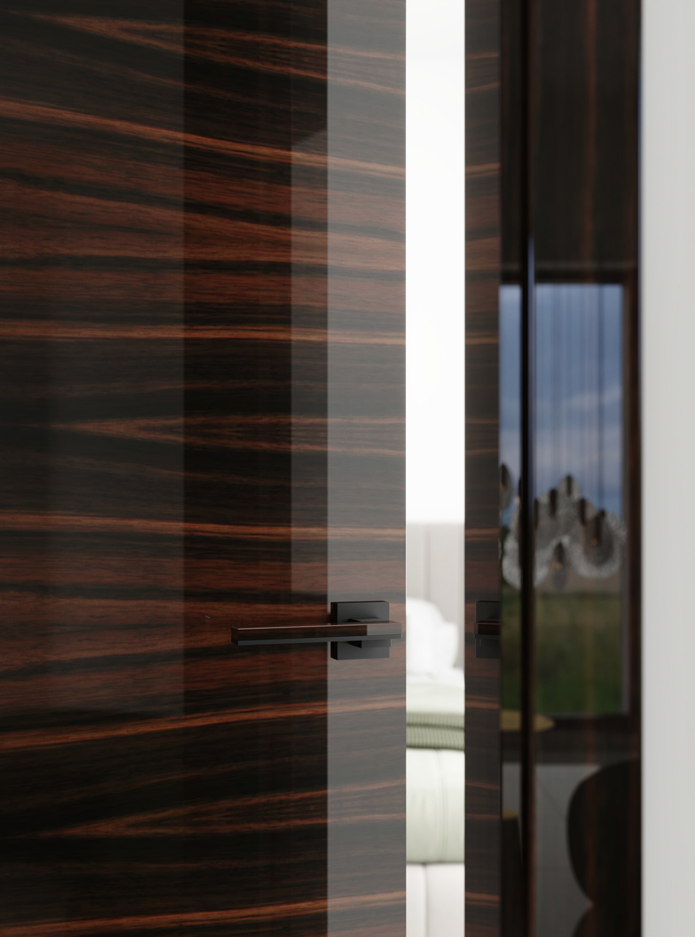 PARIS doors
Highly representative PARIS interior doors are absolutely exceptional, especially thanks to the materials used – exotic and root veneers.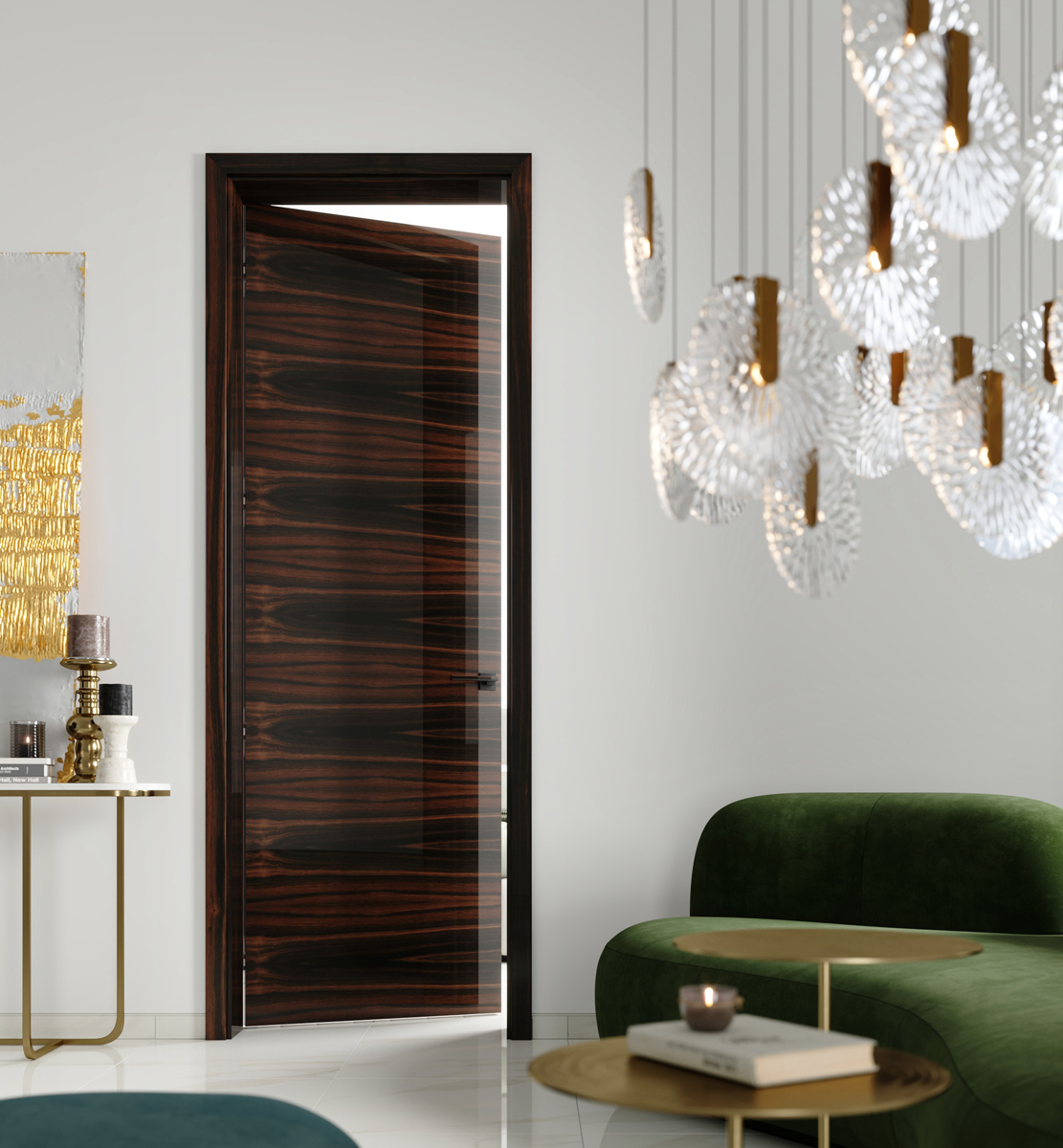 Exclusive root veneer
The classic veneer pattern comes in an interesting contrast, which is still refined with the most modern varnishing surface treatment.
Design shown:
tribal Makassar veneer – gloss
This door is also available in other colour designs.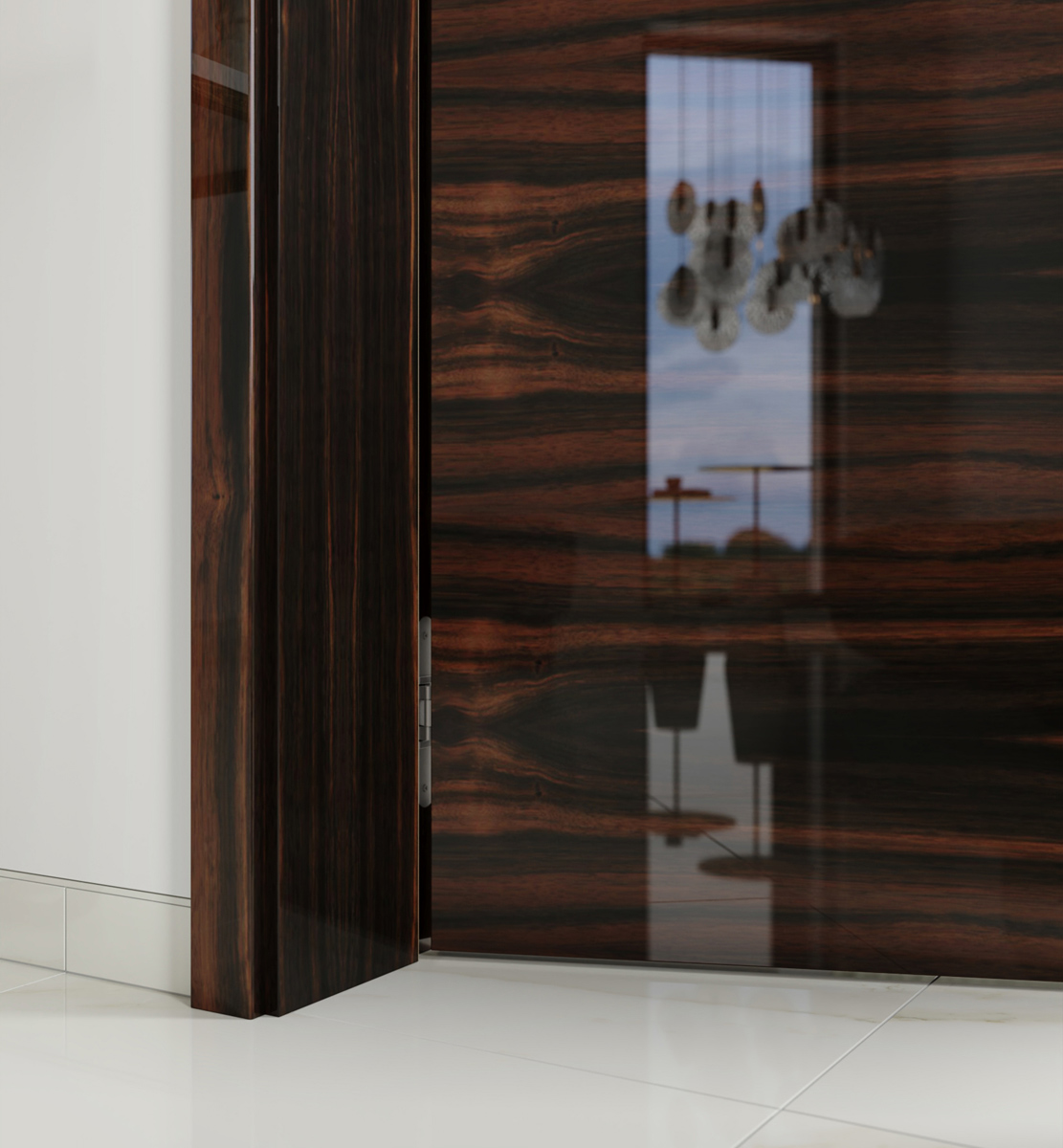 High-gloss jamb
The advanced technologies of our surface treatments allow us to completely finish door frames in a full 100% gloss without the slightest deviation in quality.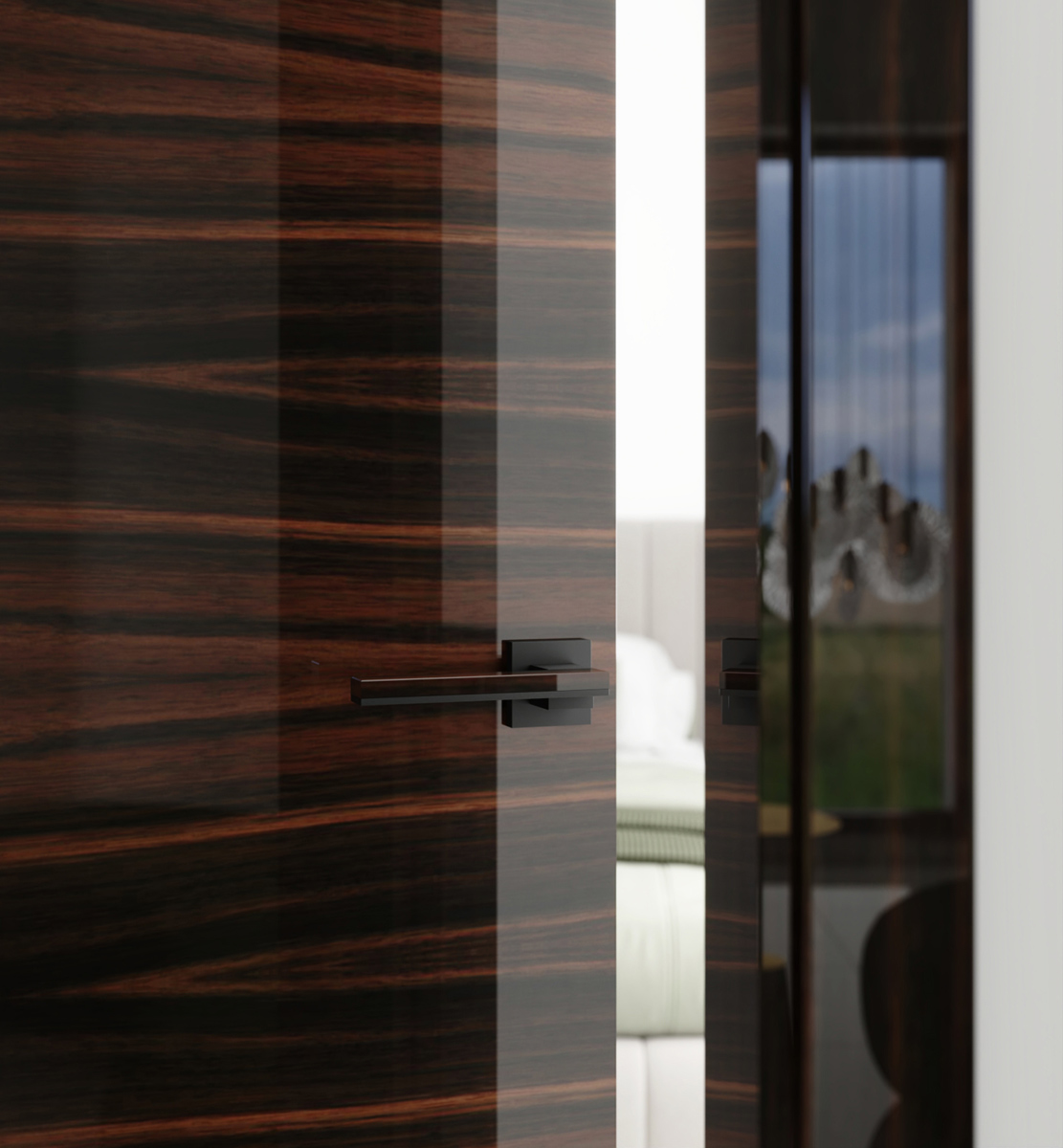 Individuality
of the PARIS door can be experienced at your home. All you have to do is decide which veneer is right for you.