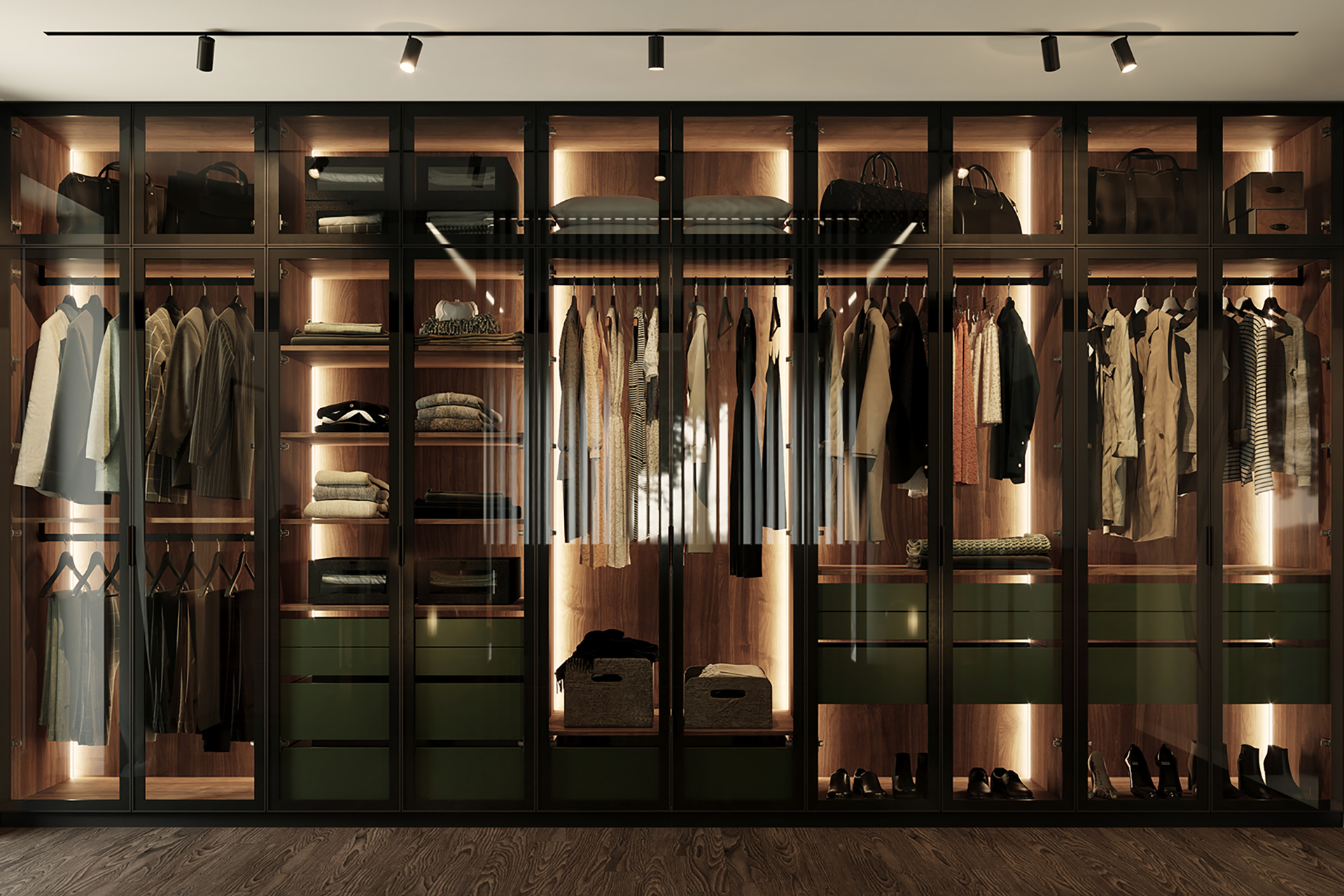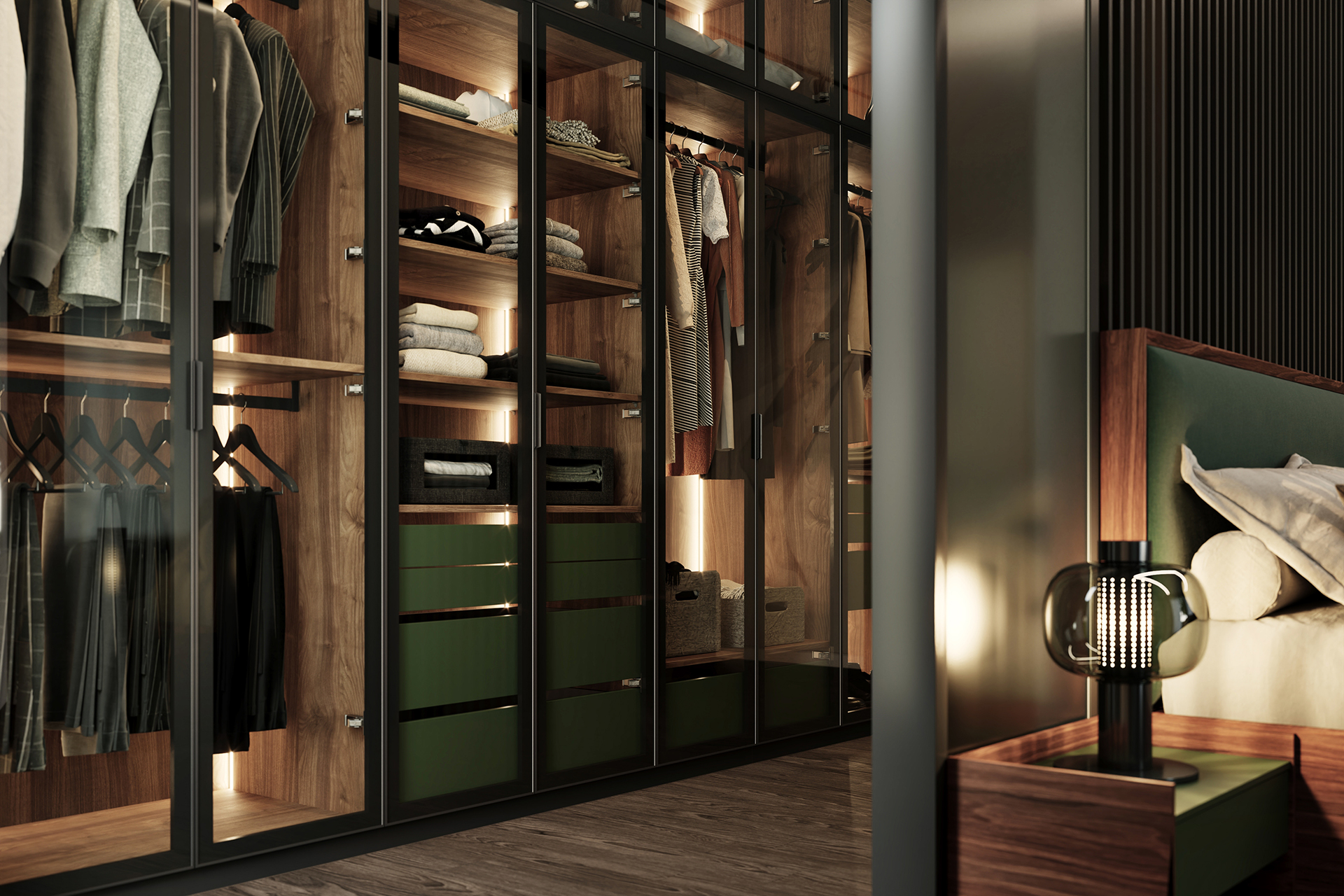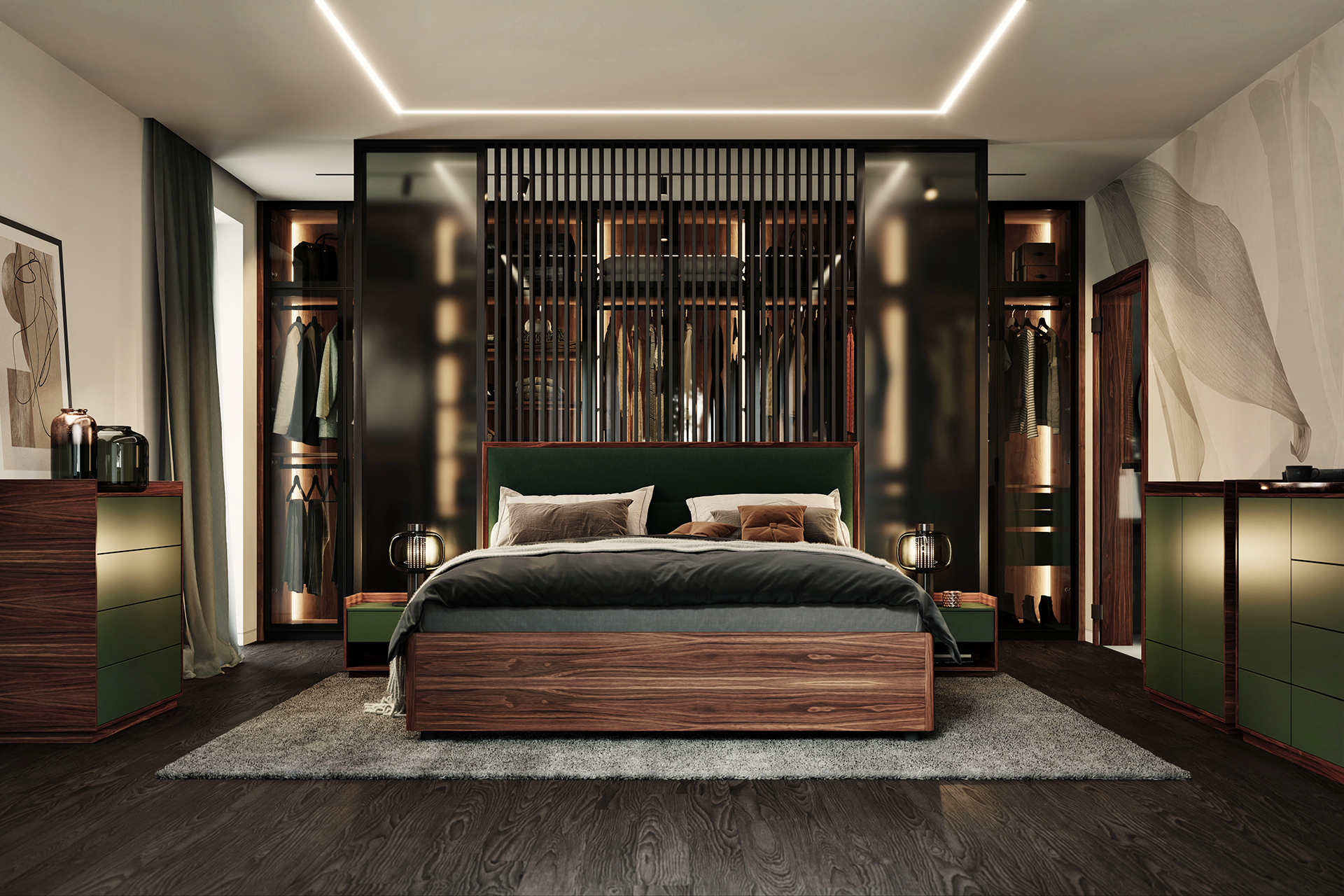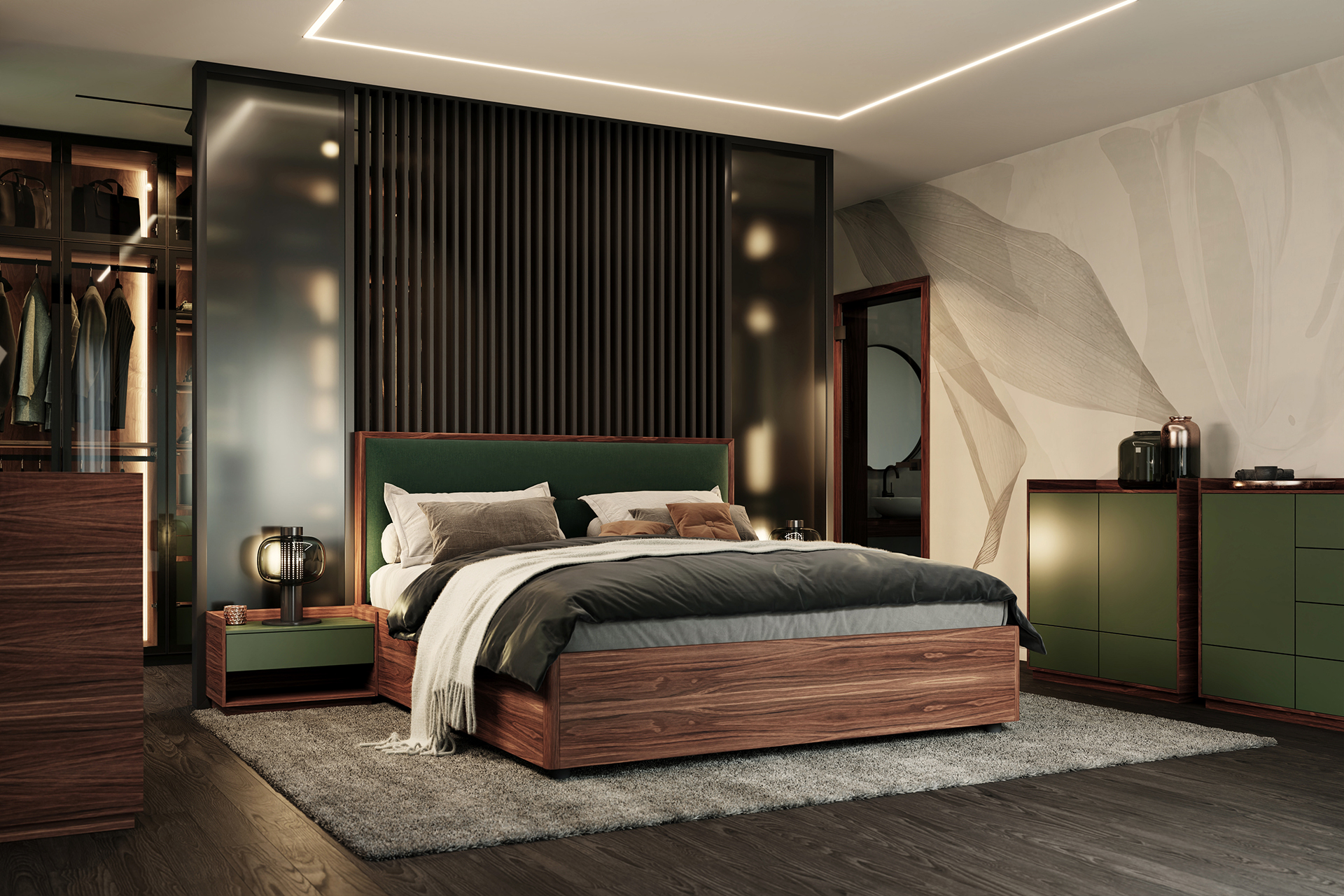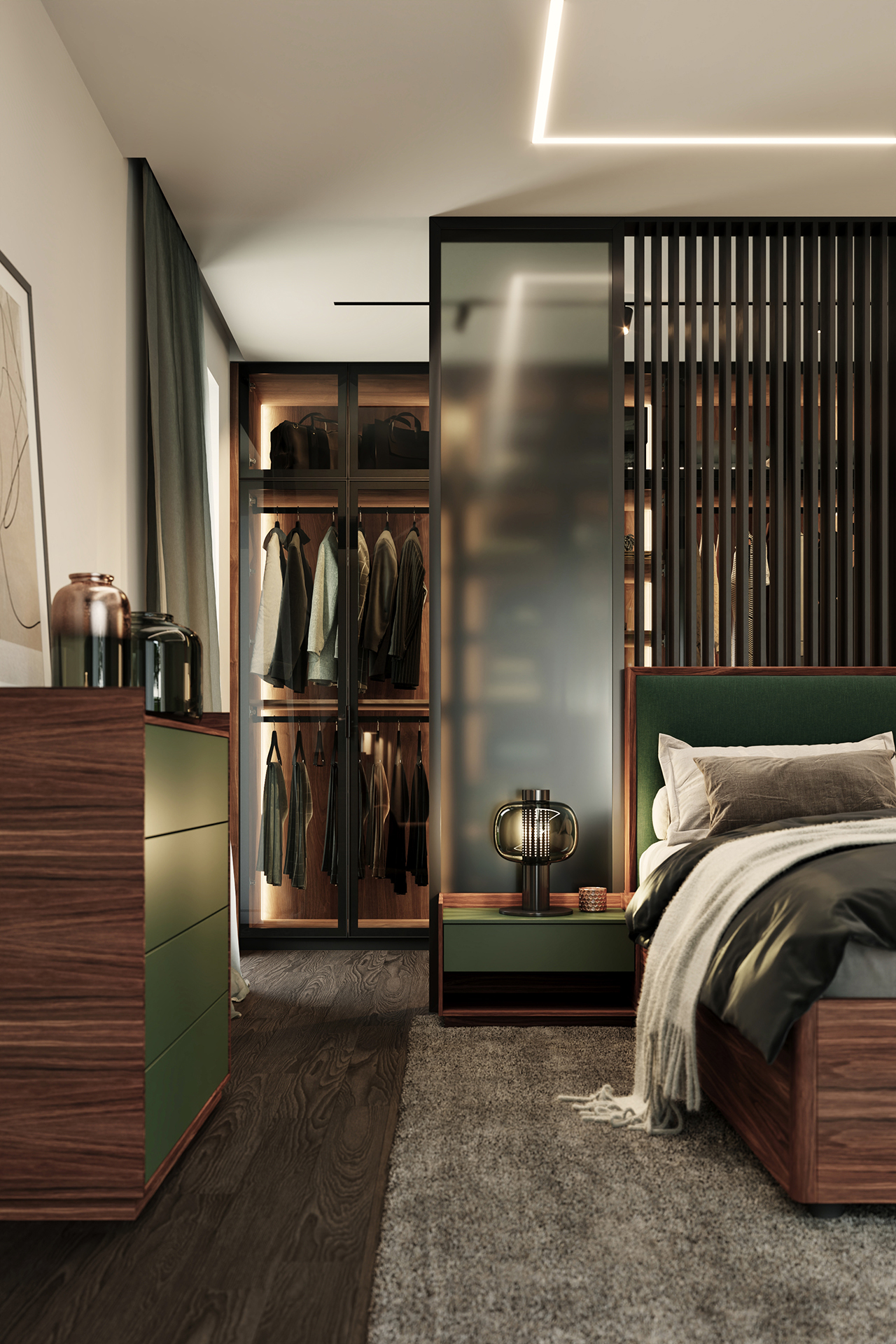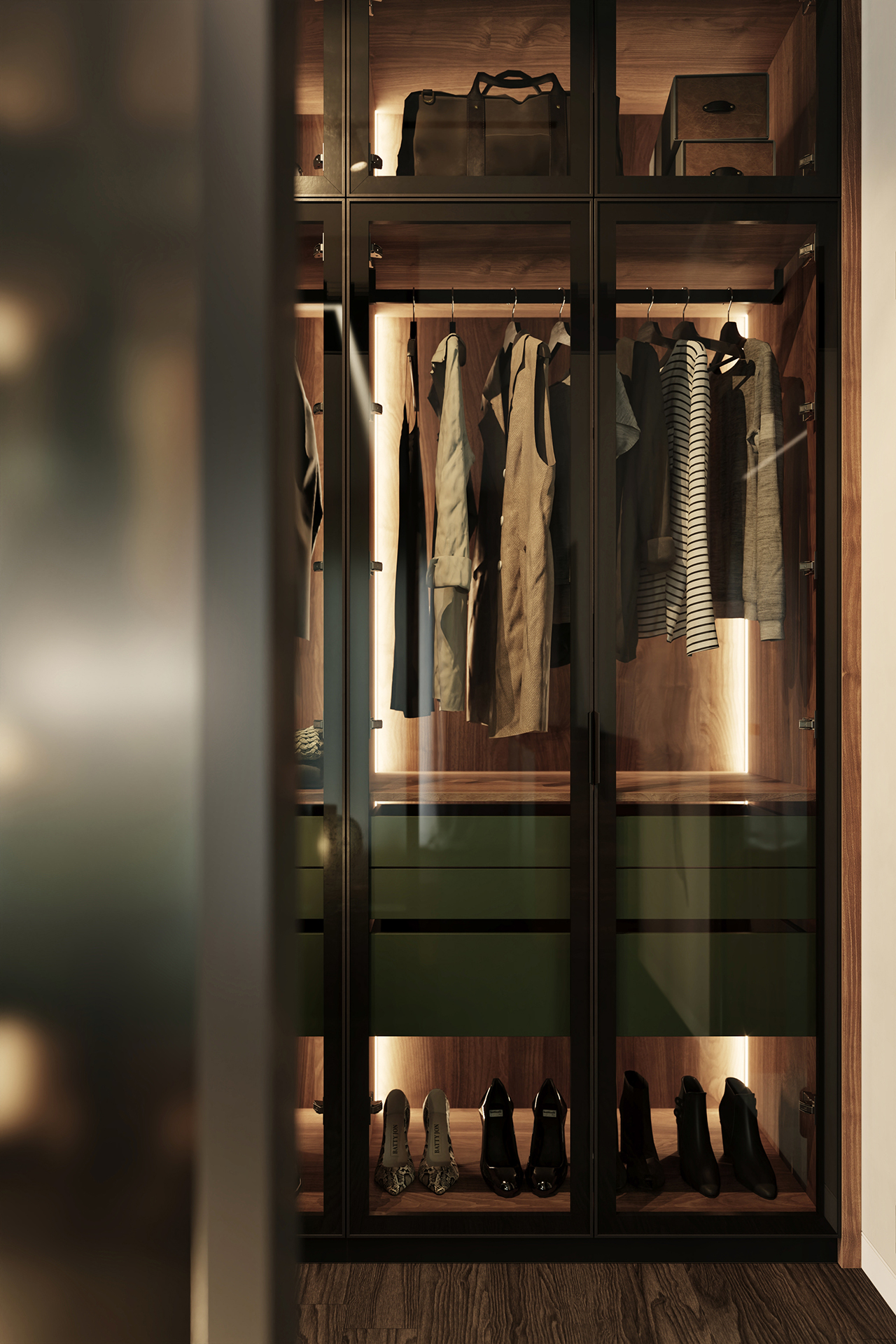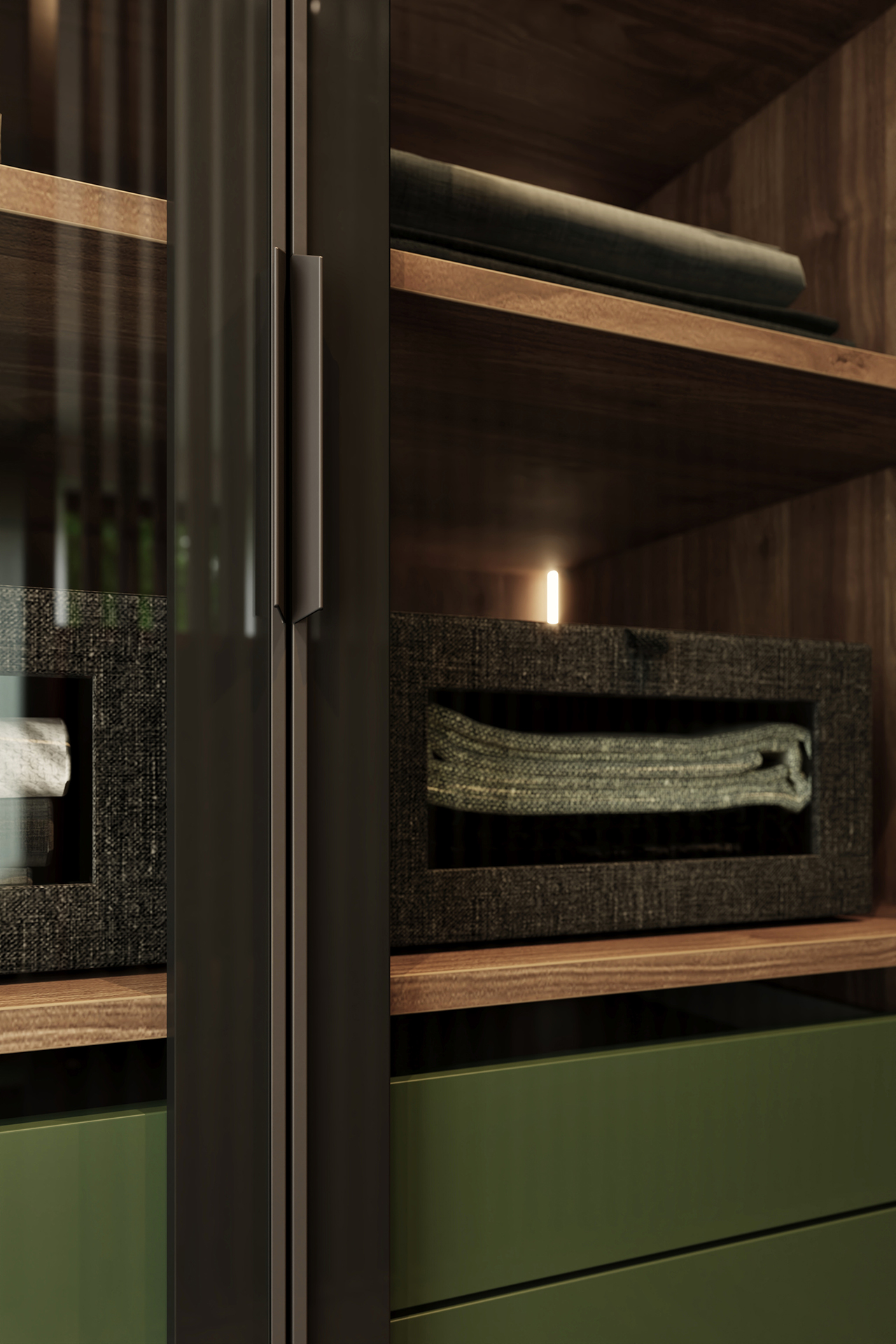 SKY wardrobe
The SKY wardrobe model is characterised by its metal frame and glass doors and includes a variable interior layout. A combination of natural veneer and lacquer is a popular finish.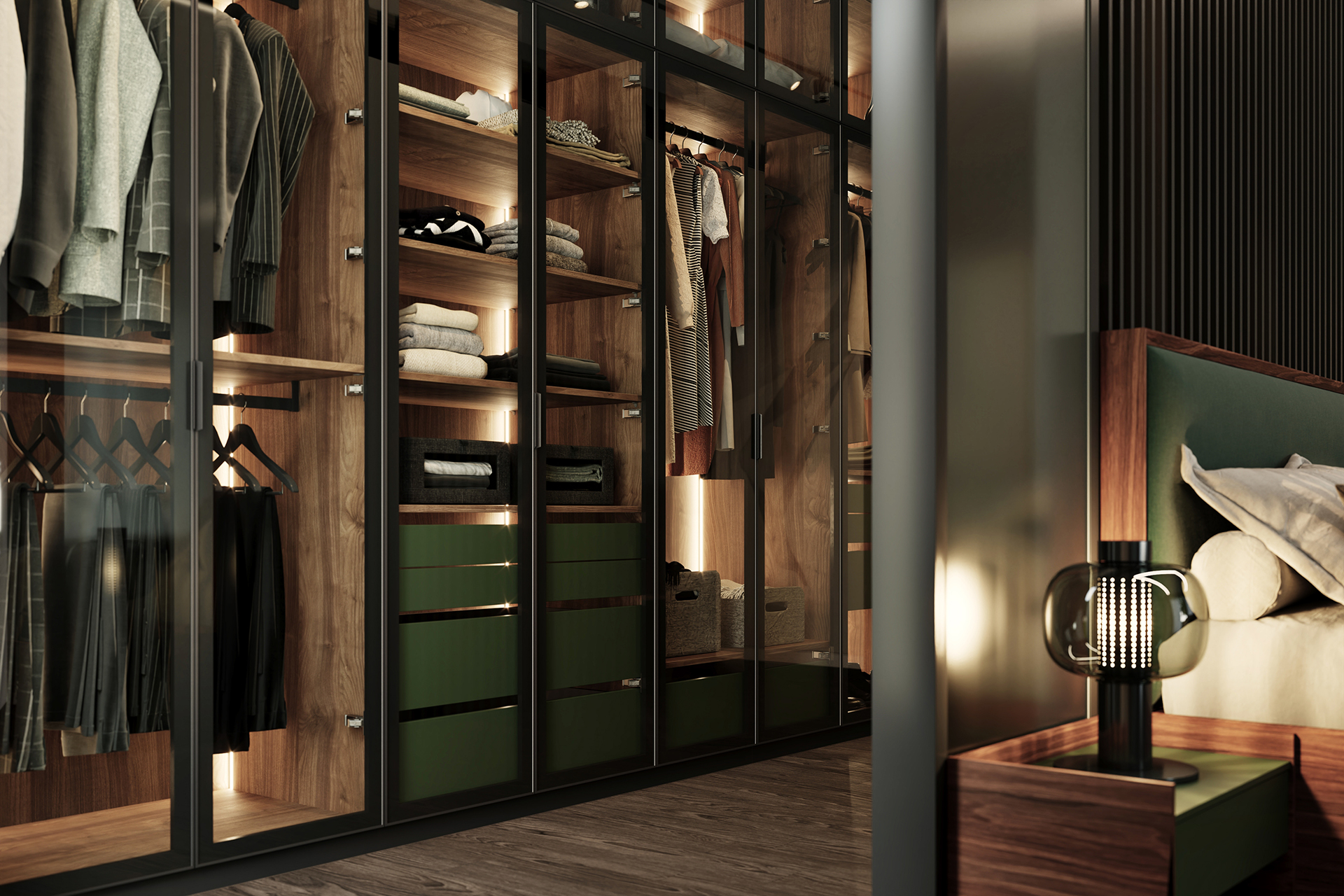 The integrated lighting
emphasises its luxurious look and exclusivity.
Design shown:
forest green mat lacquer / american walnut veneer
gray clear glass / titanium shade frame
This wardrobe is also available in other colours and materials.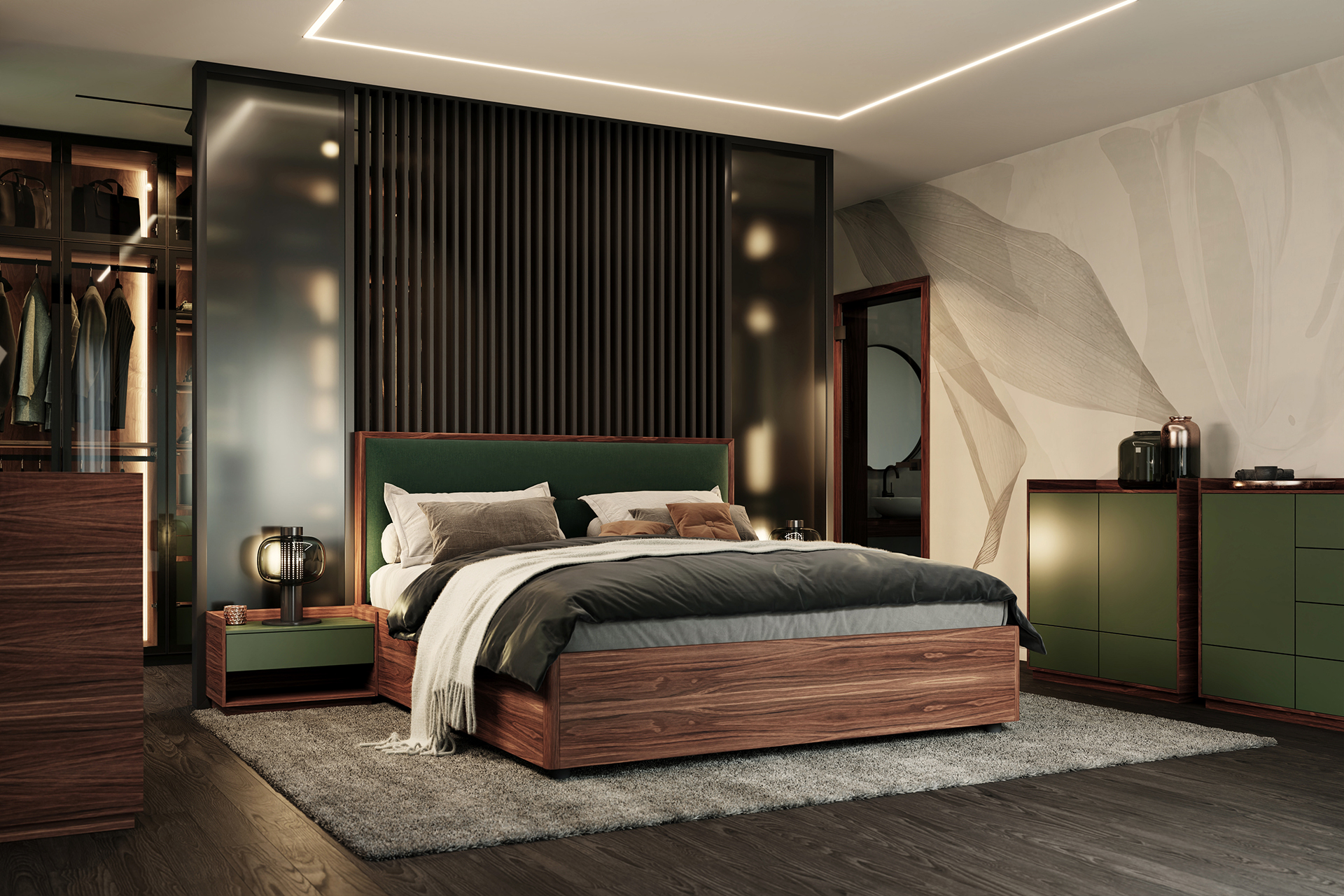 Unity
Our wide product portfolio allows you to harmonise the furnishings of the entire room in the same materials and colours.