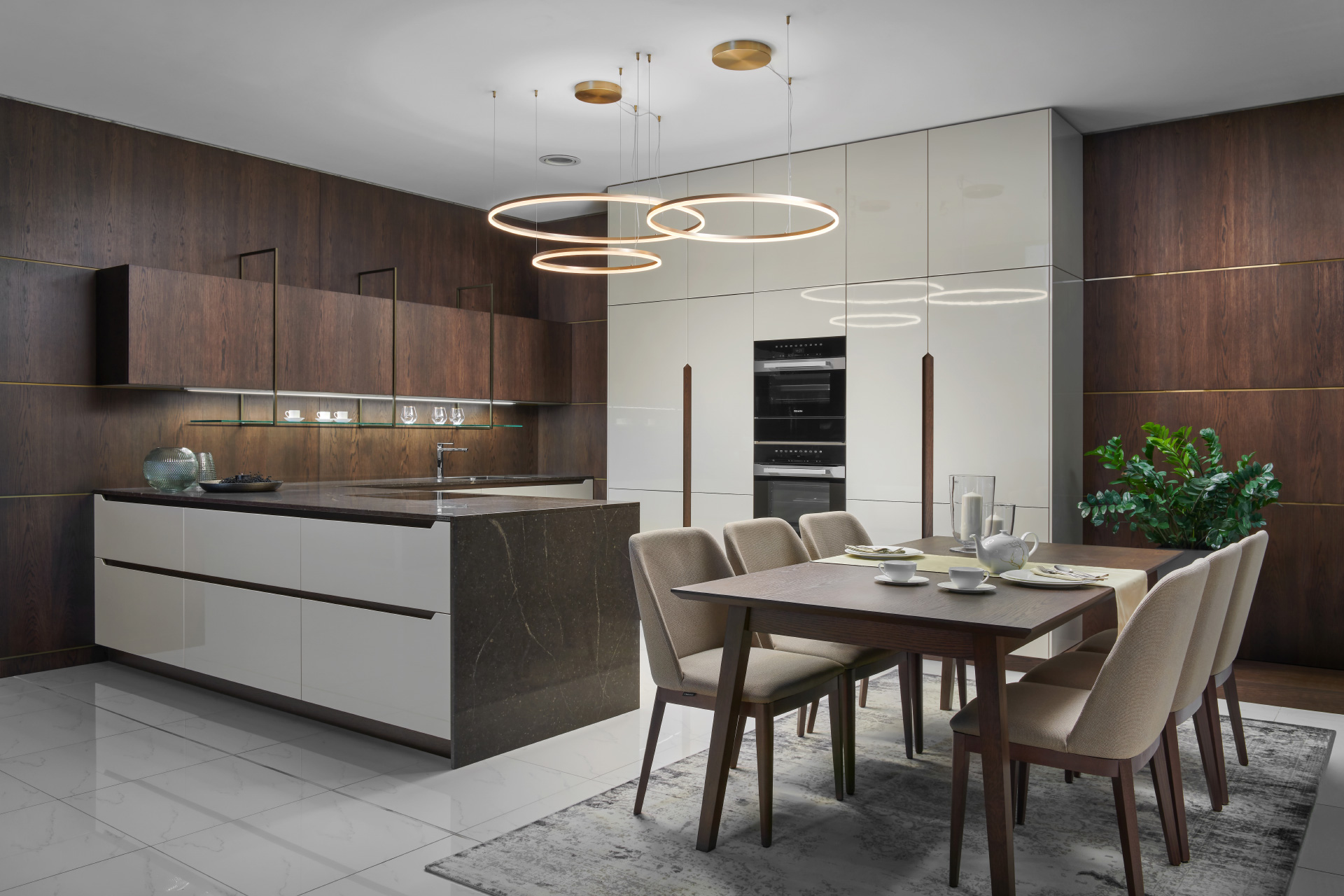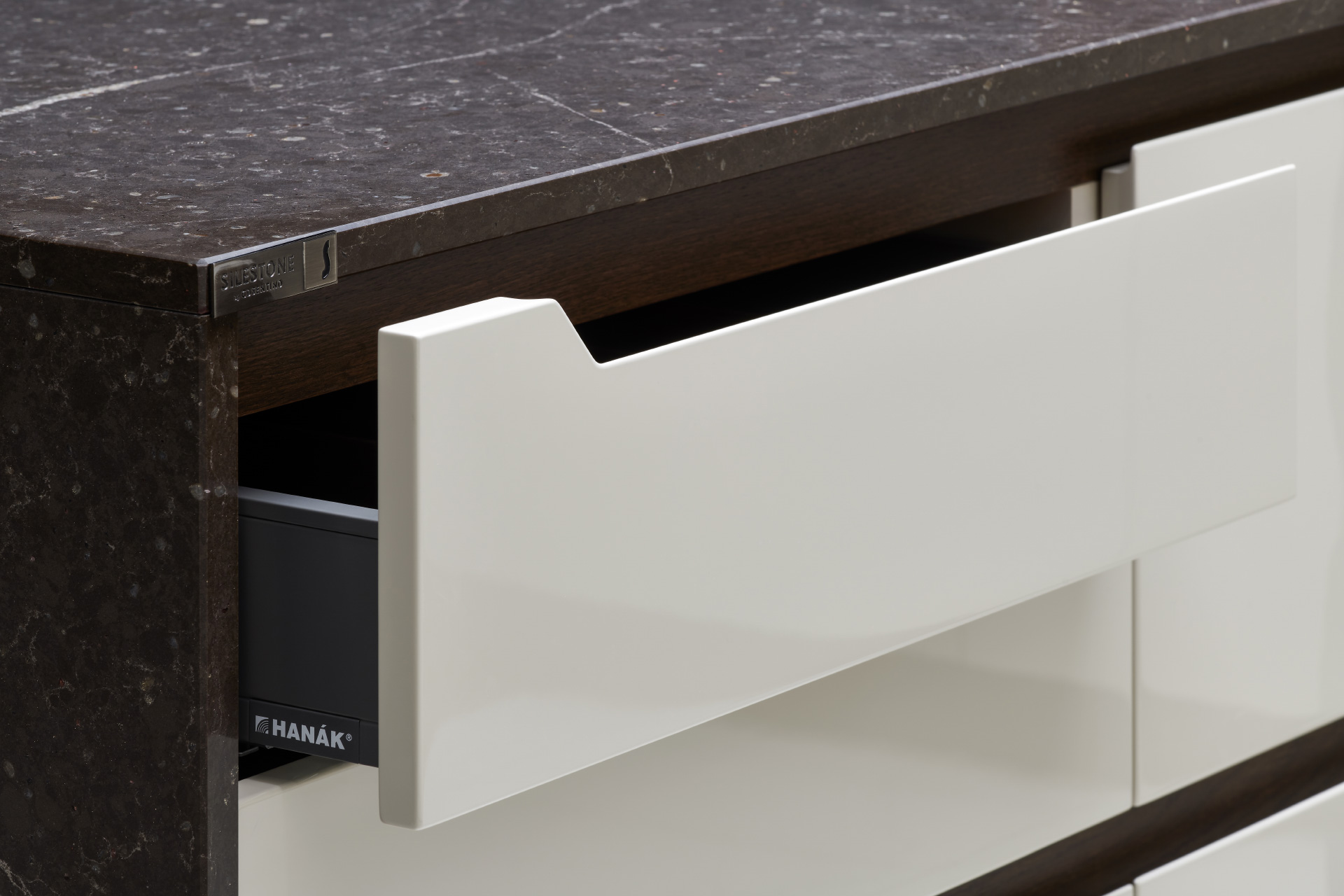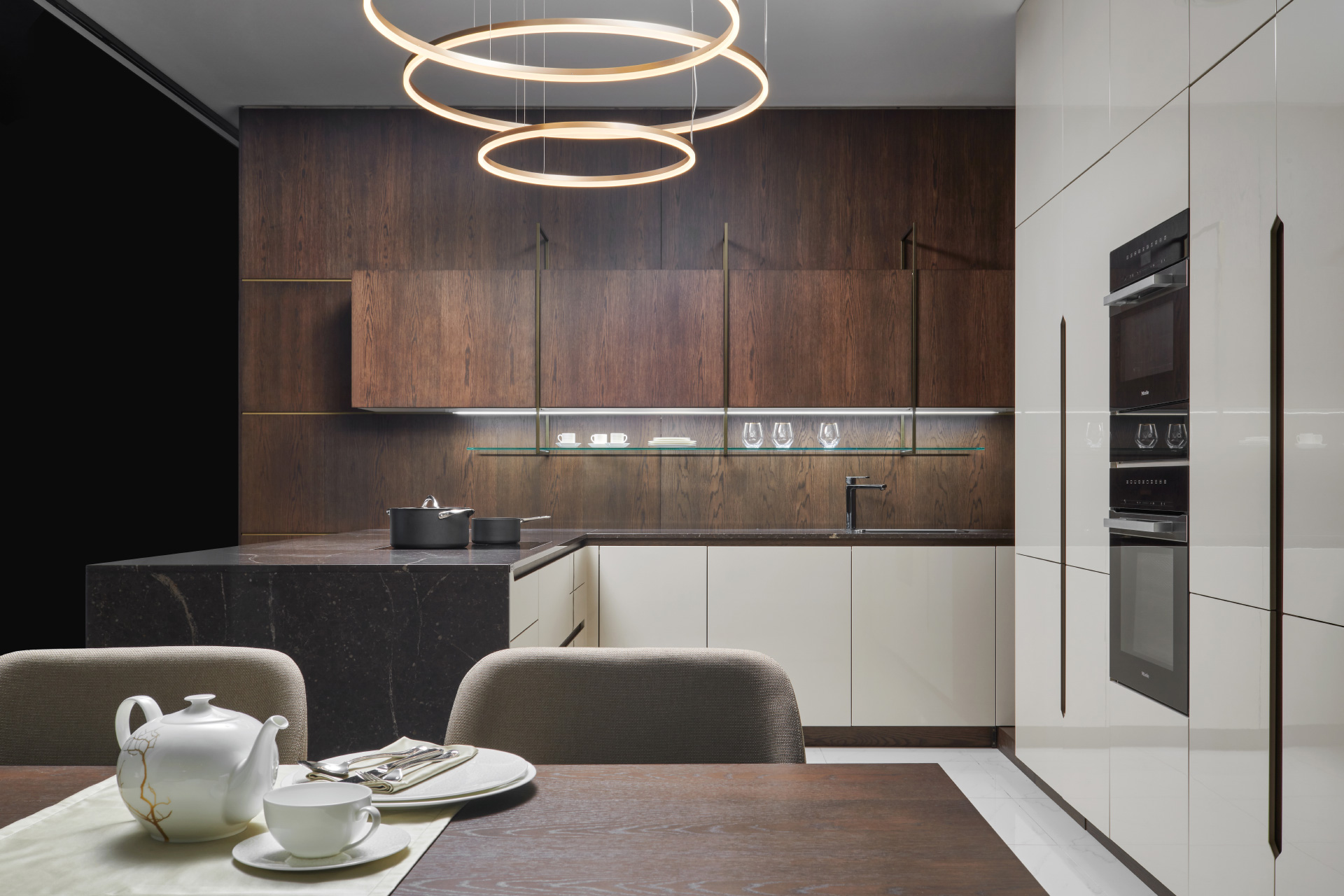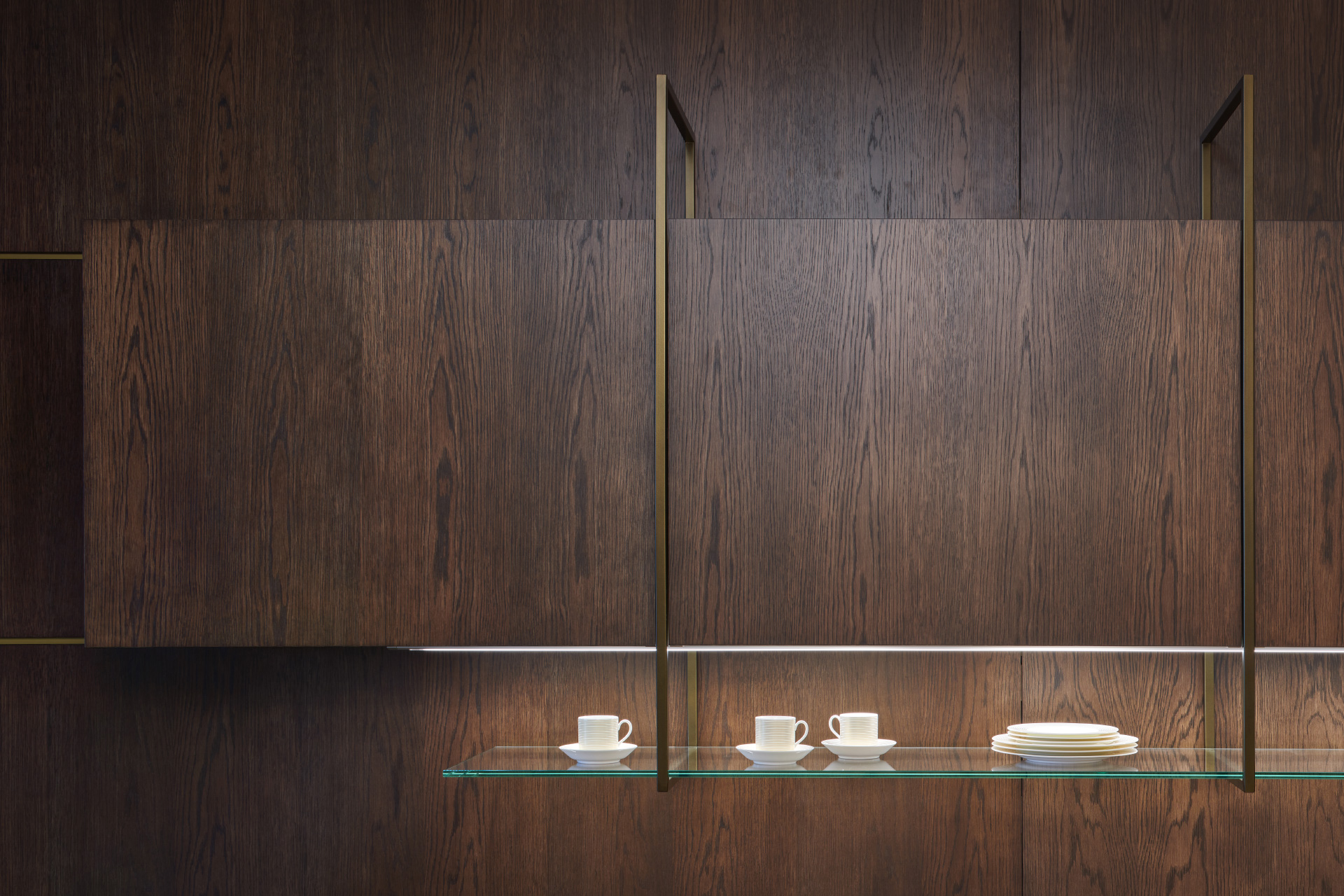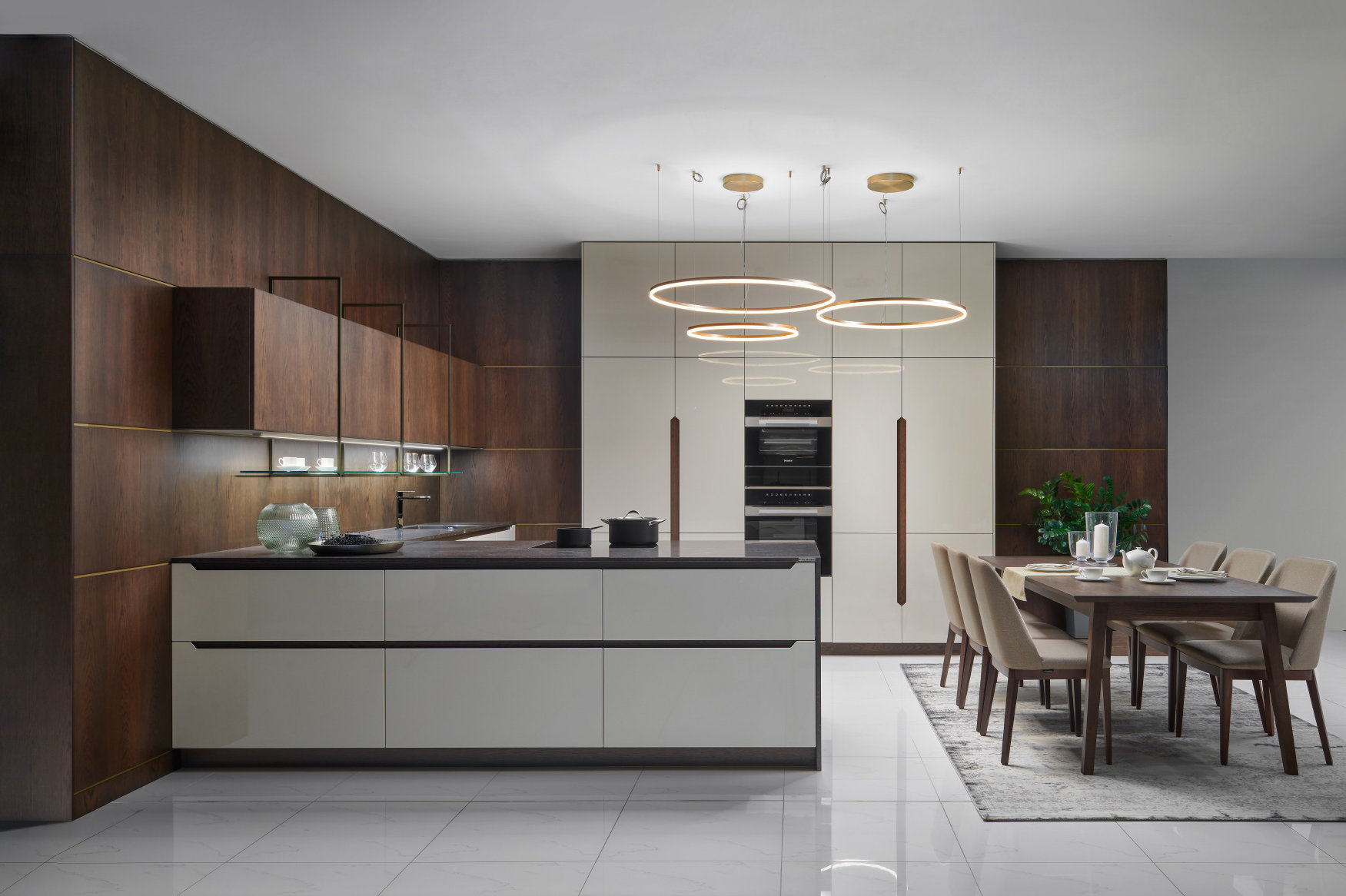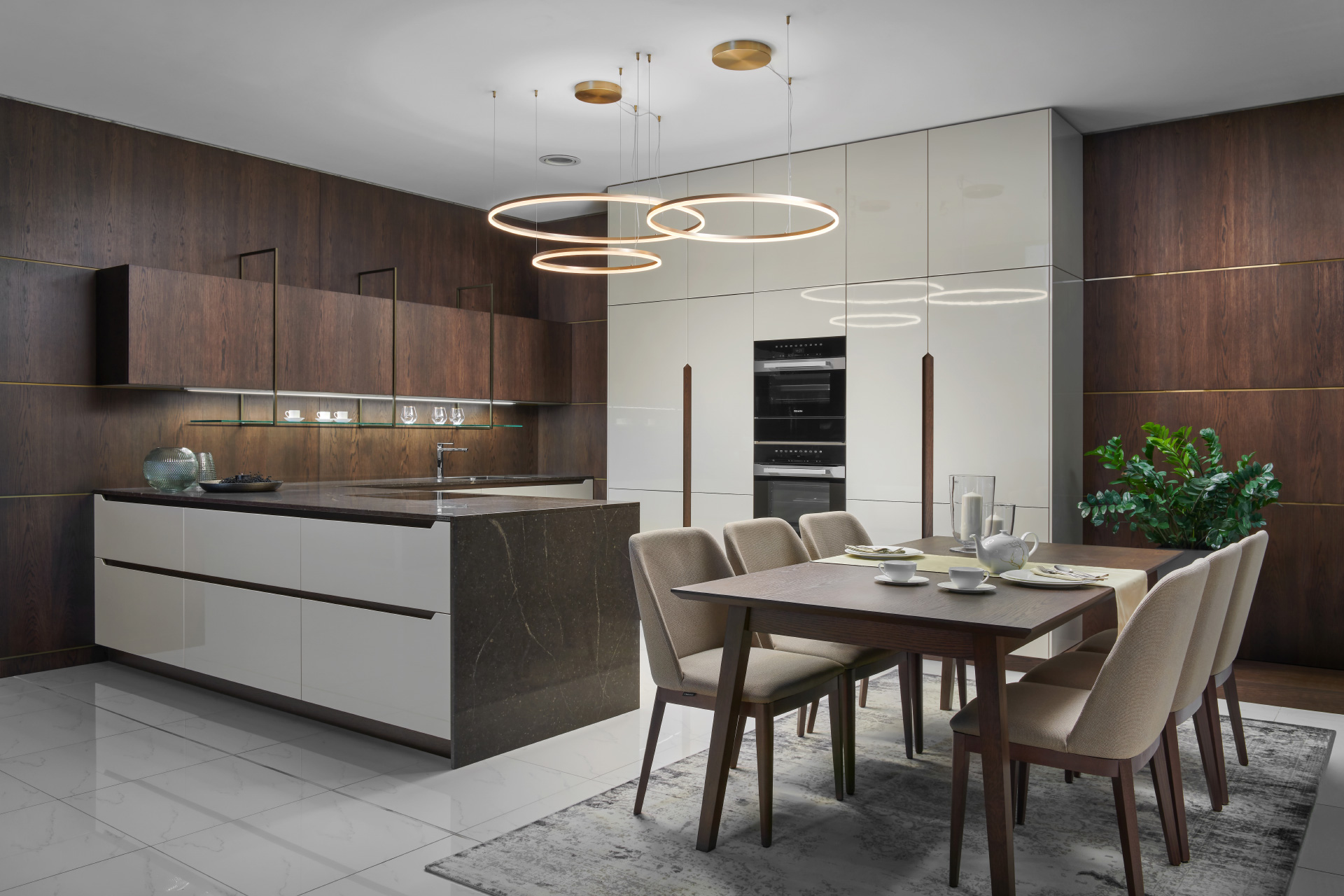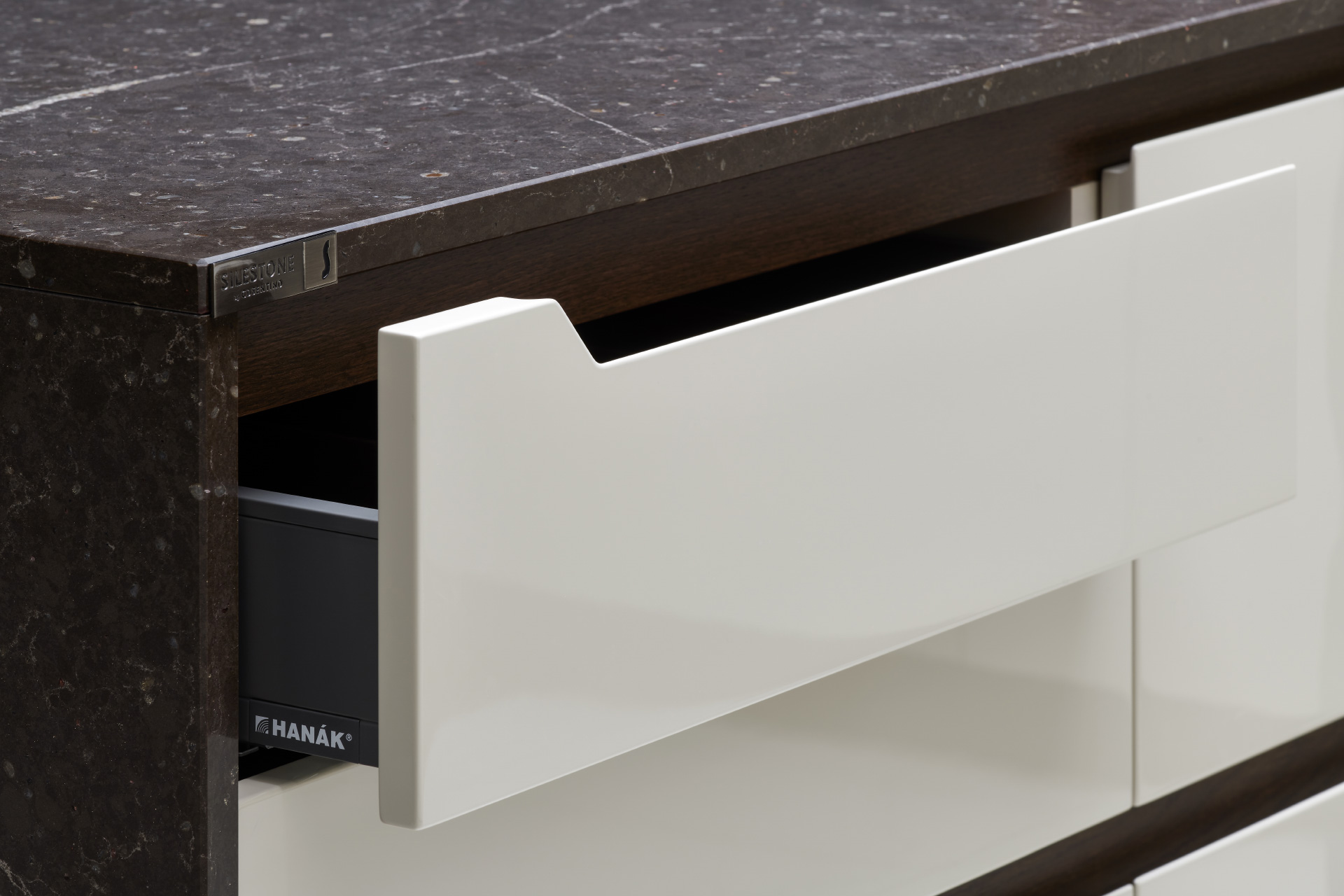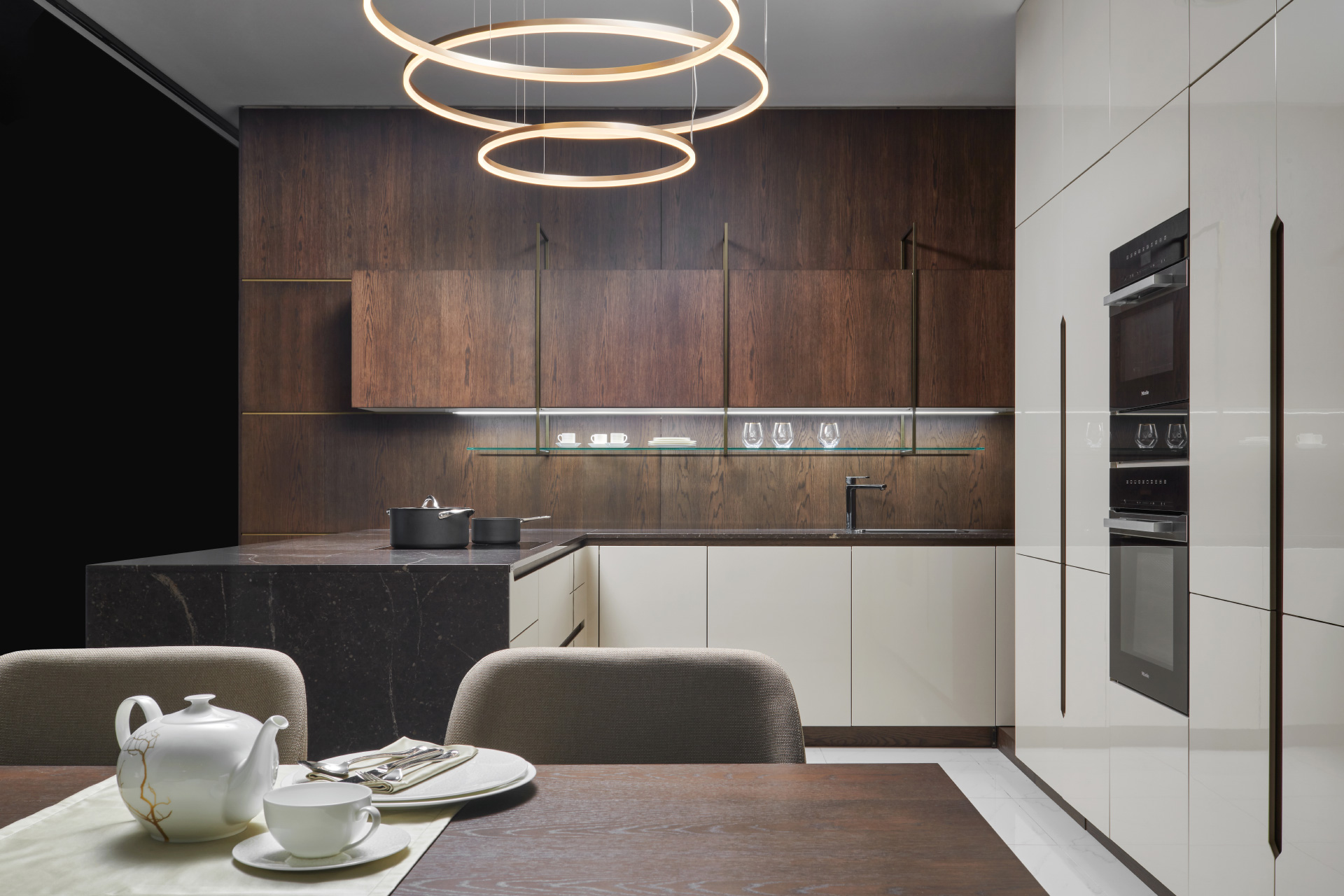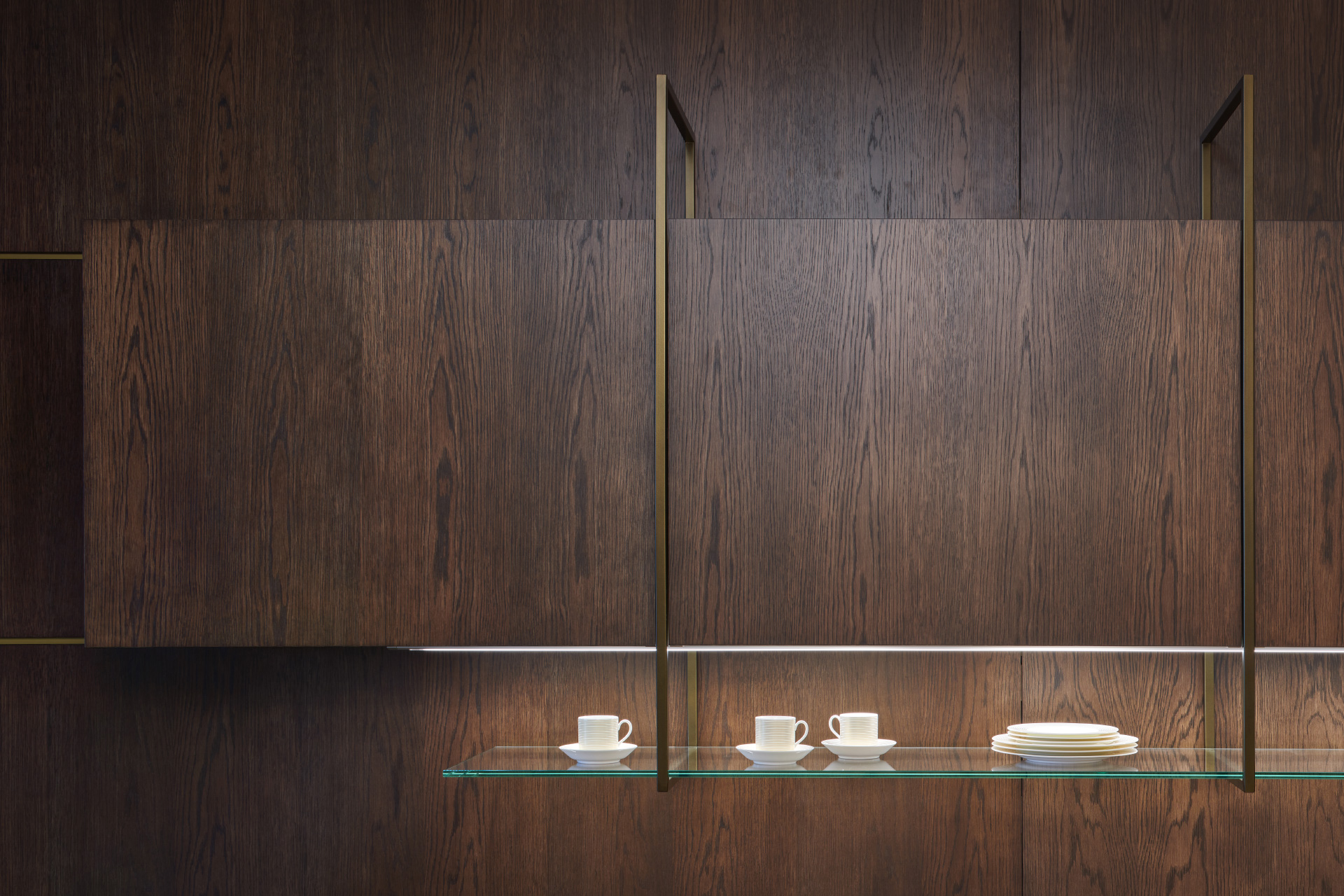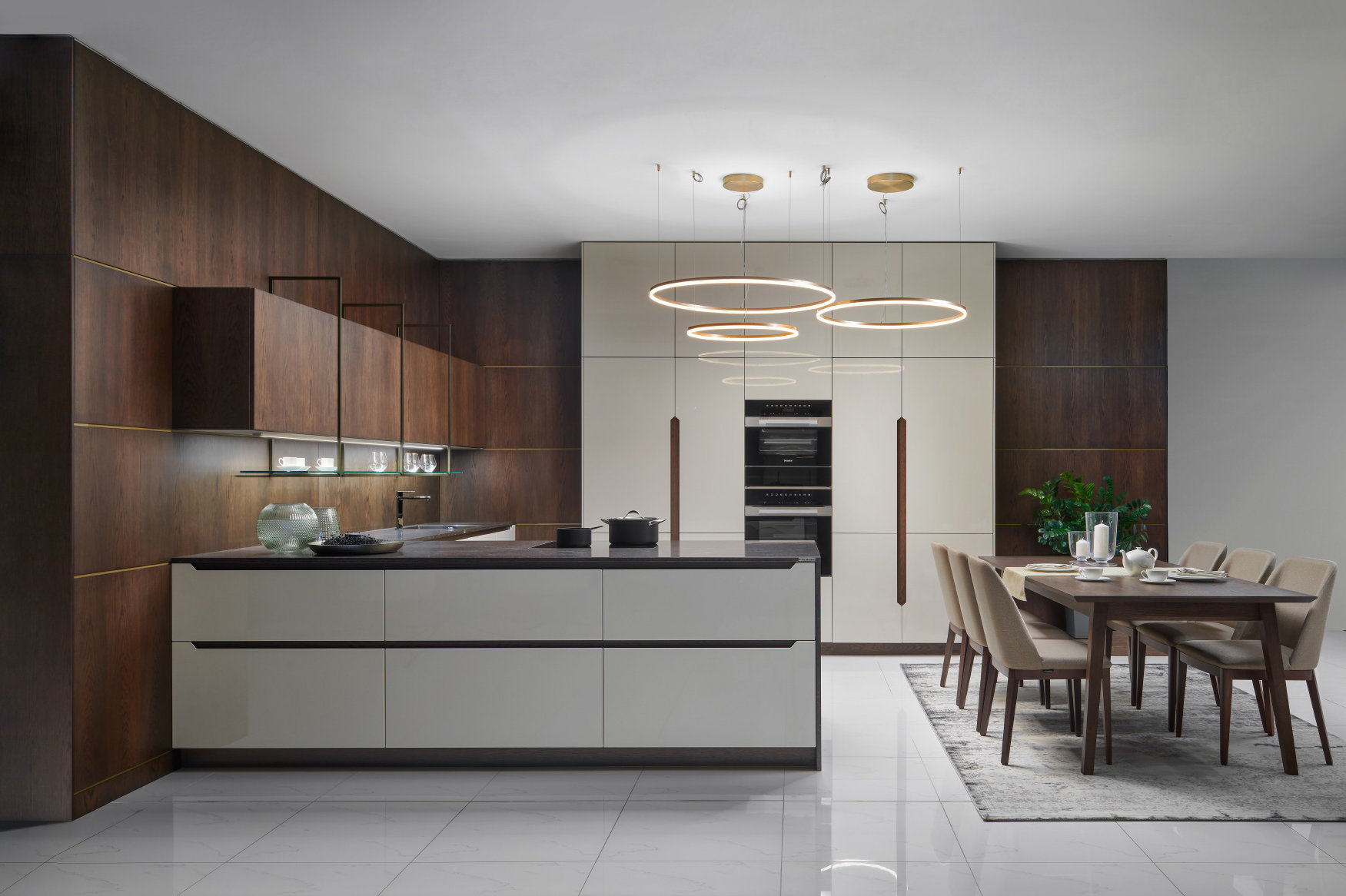 SOLID kitchen
Modern, no-handle SOLID kitchen series with individual manual processing, which can be used throughout the interior.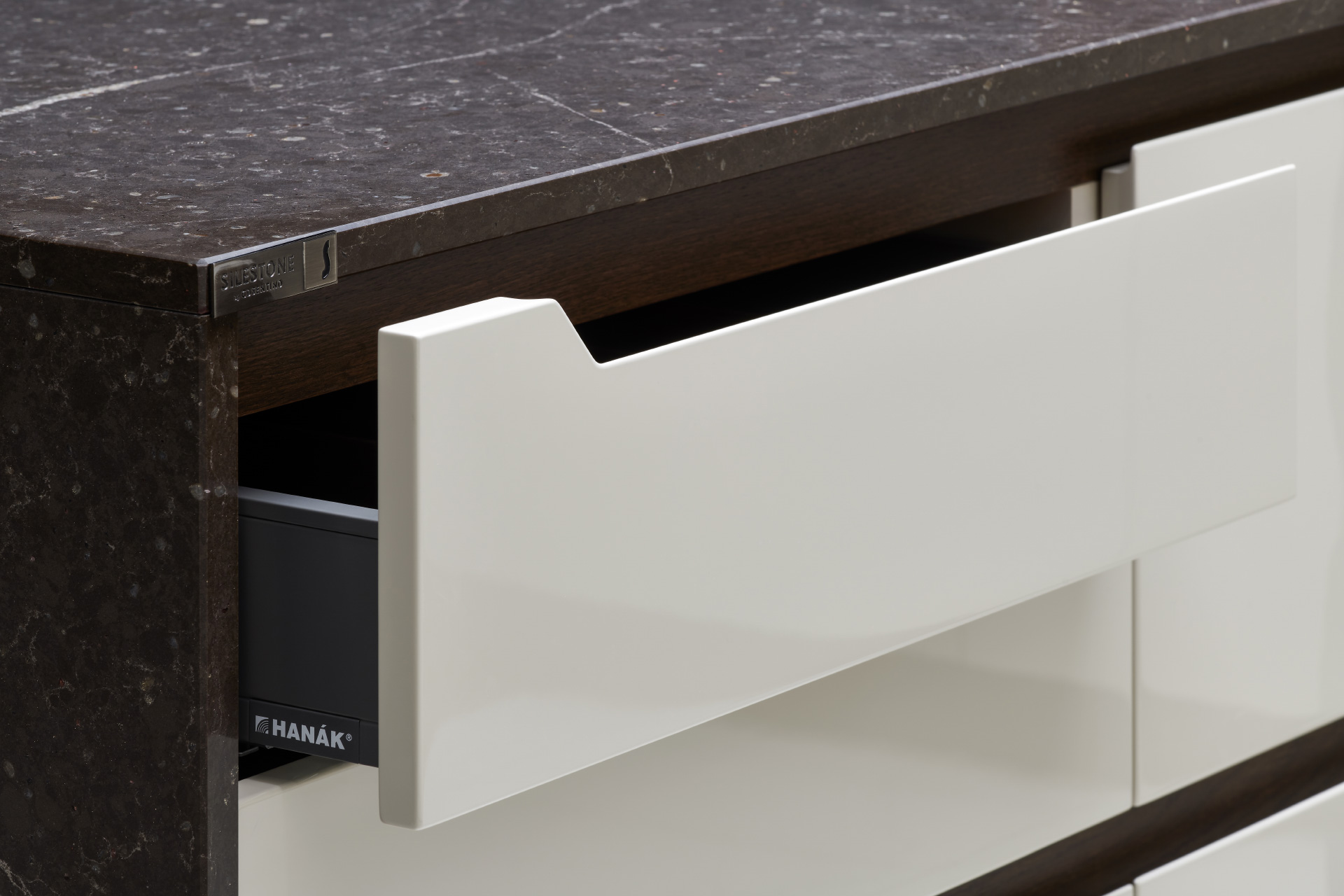 Focus on the detail
of the drawer front with precise processing and connection to the work surface and cabinets.
Design shown:
champagne varnish - gloss / American brown oak veneer - matt
This kitchen is also available in other colours and materials.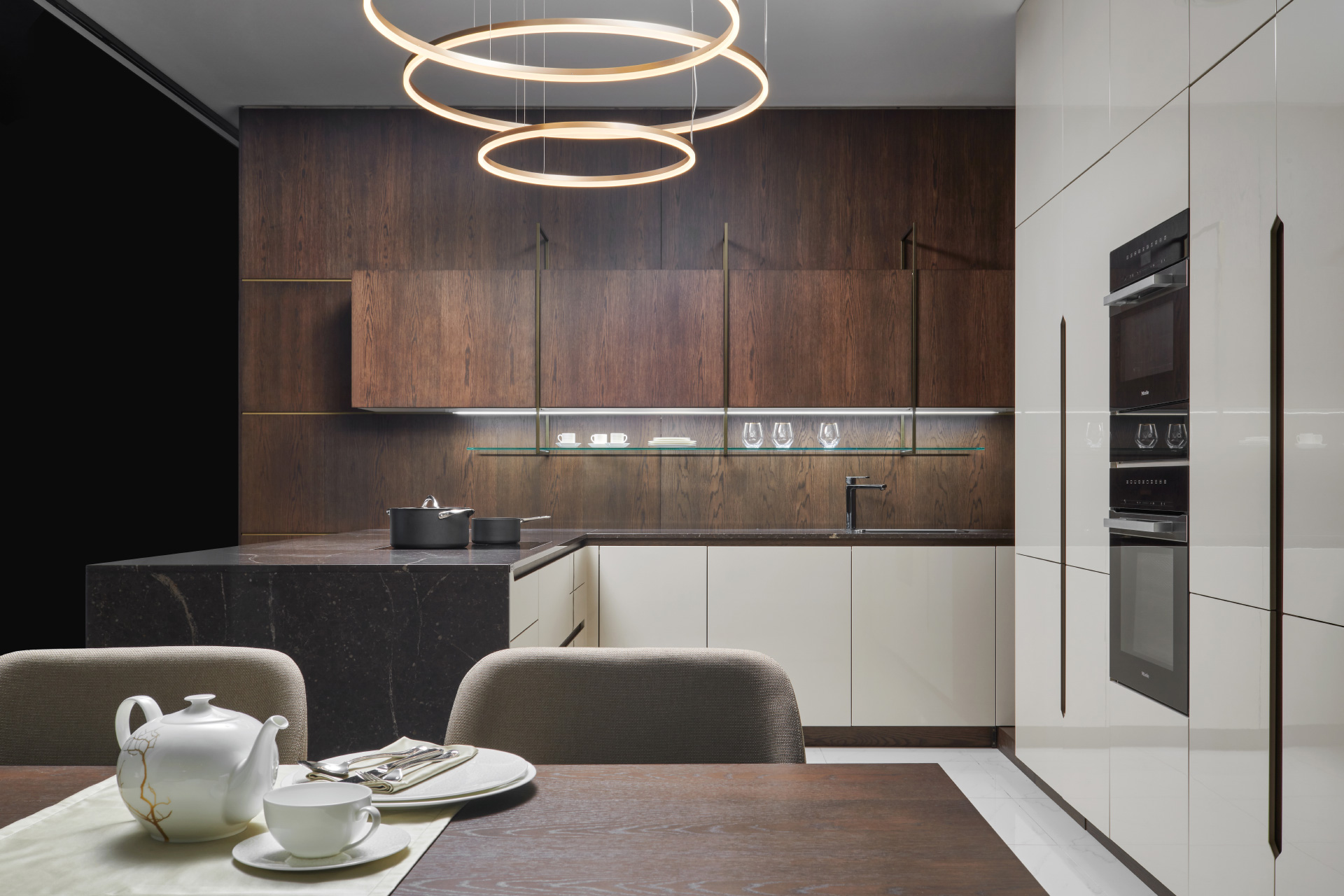 Air set
with the absence of upper cabinets. The storage space is solved by open shelves on the side of the kitchen island.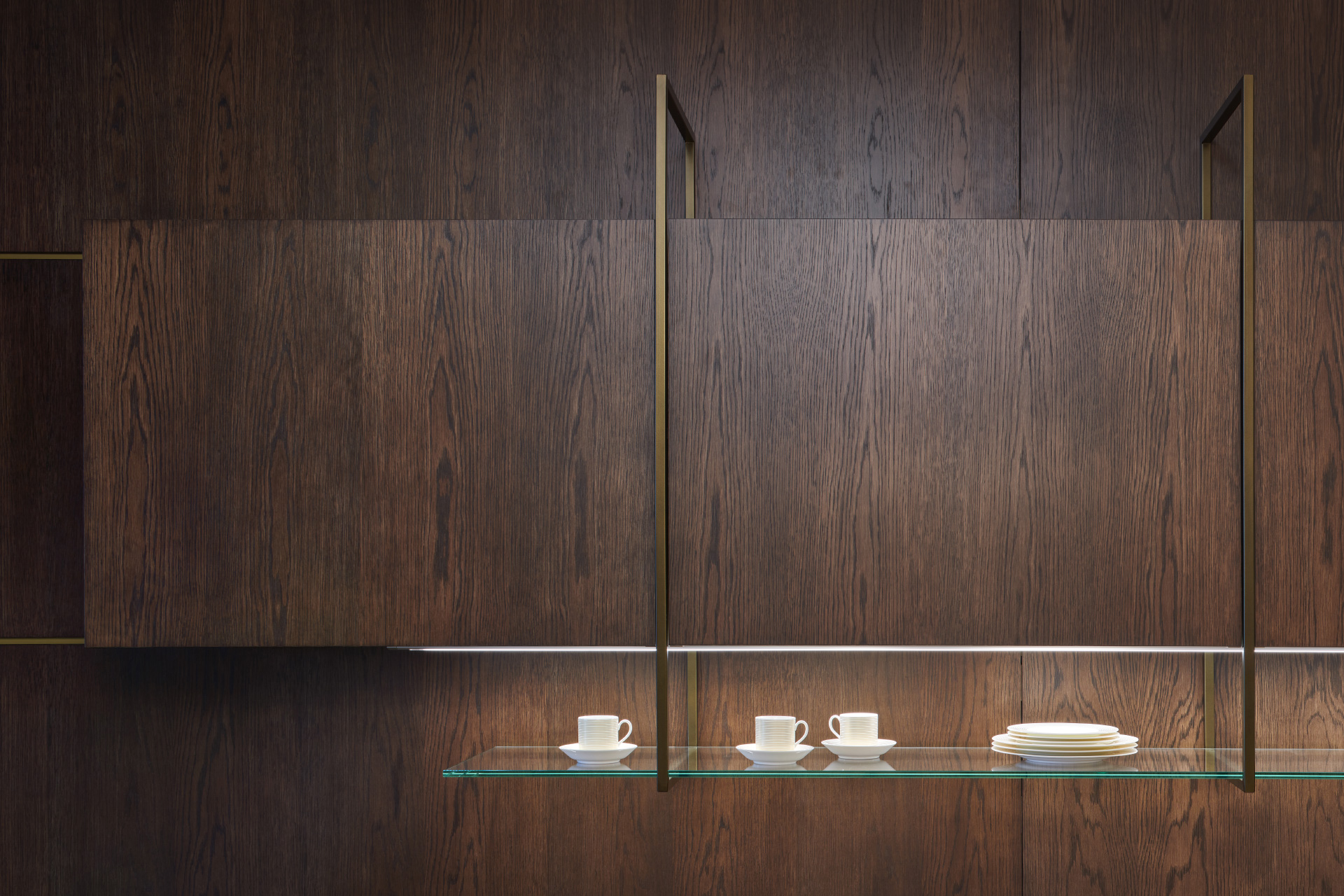 Perfection
of natural veneers with special nano varnish treatment, which ensures their natural appearance stand out.