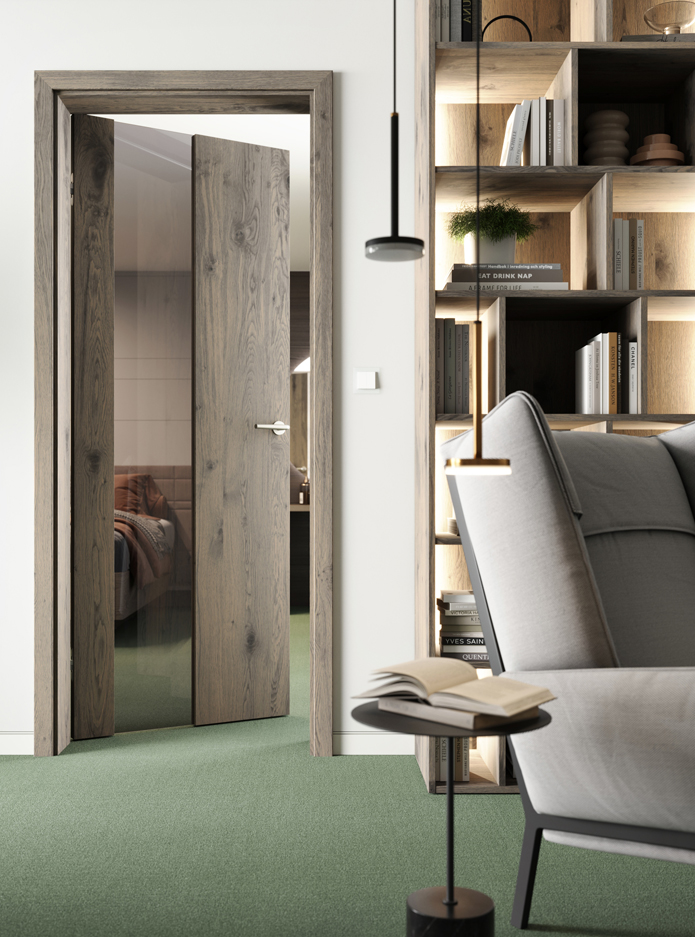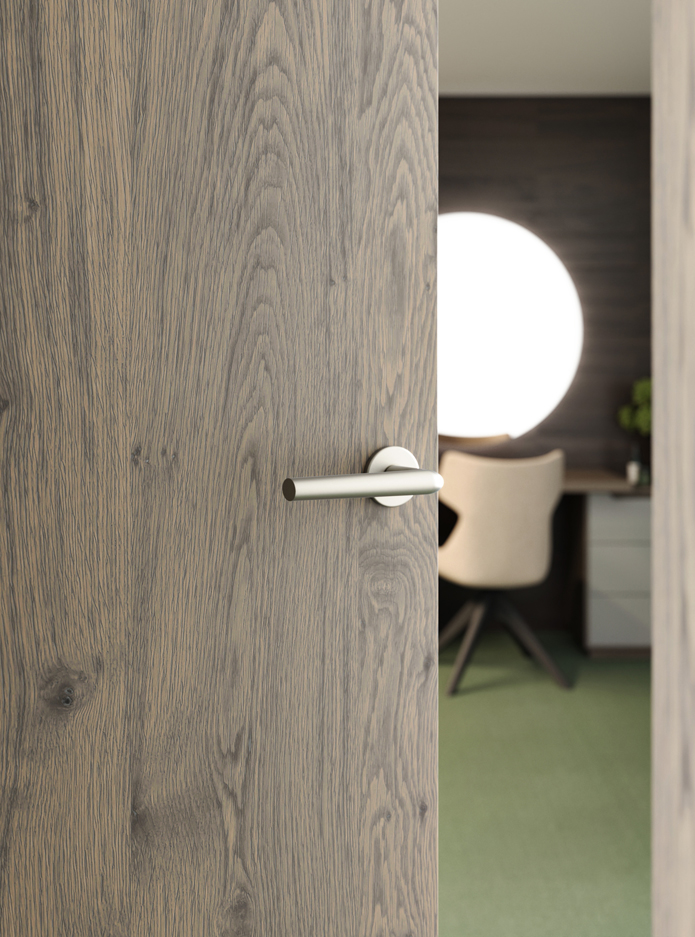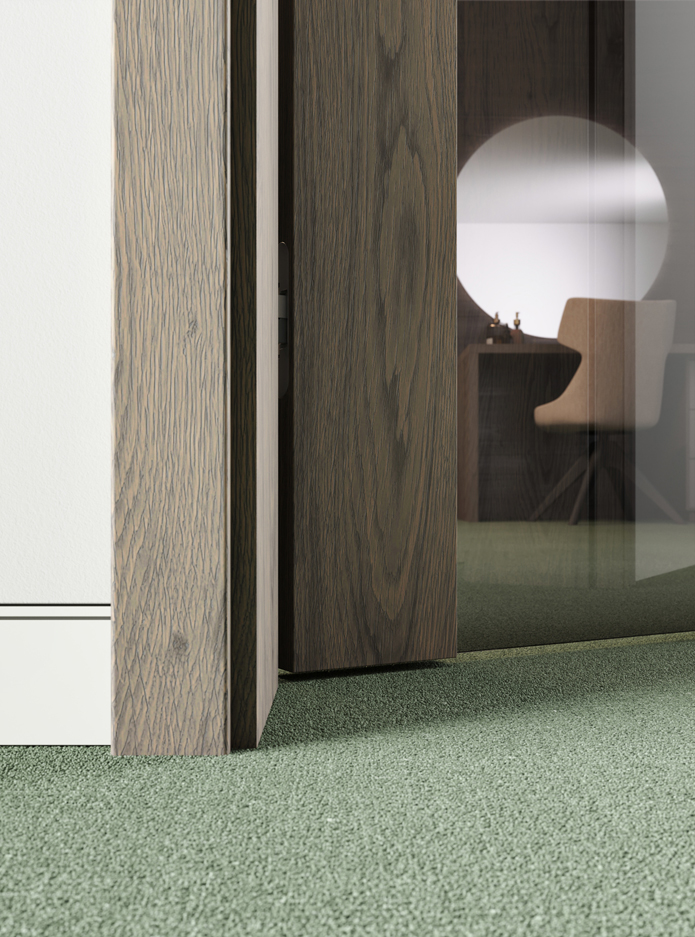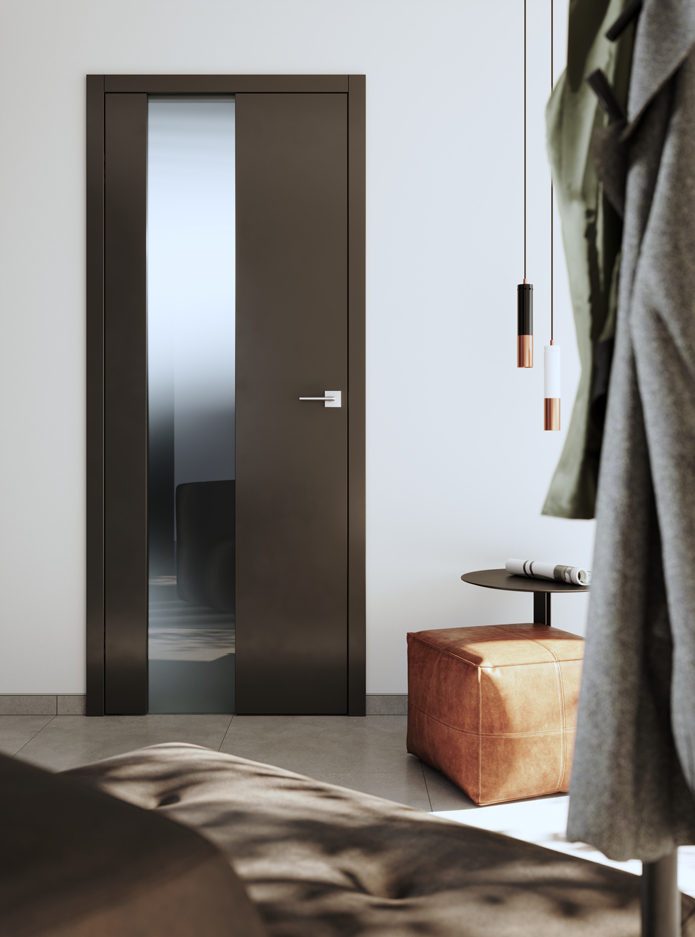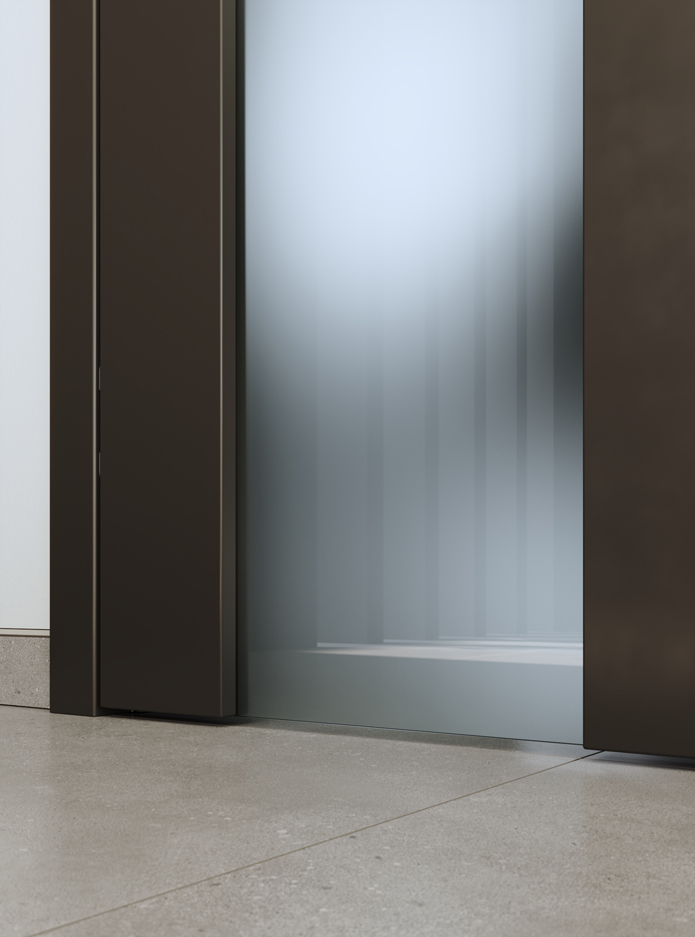 SPIRIT LITE doors
Elegant interior doors with an effective frameless glass panel mount.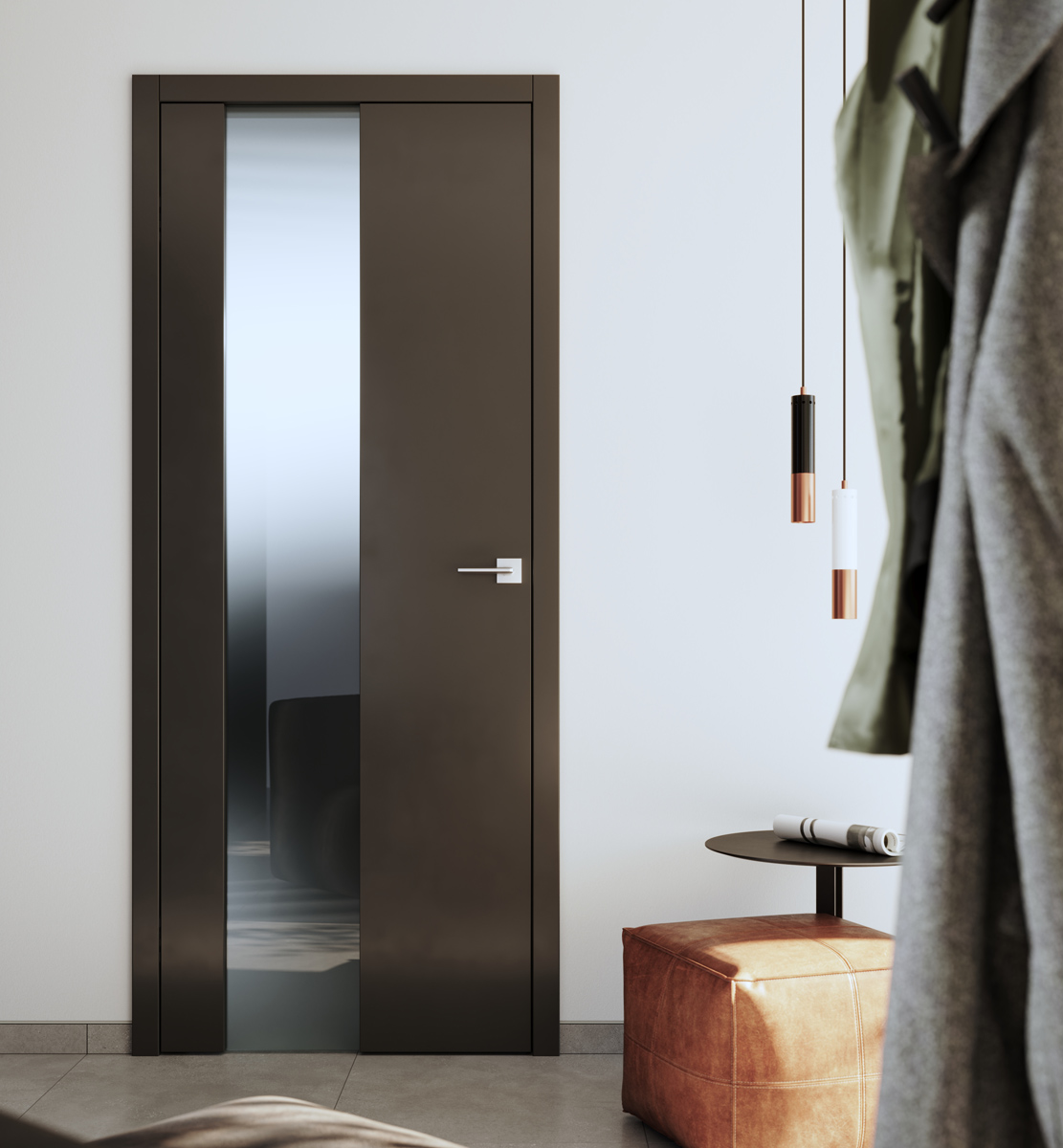 Glazing
is not only well designed, but also very practical if you need to illuminate a space.
Design shown:
titanium star varnish – gloss / gray rustical oak veneer - mat
The doors are also available in other colours and materials.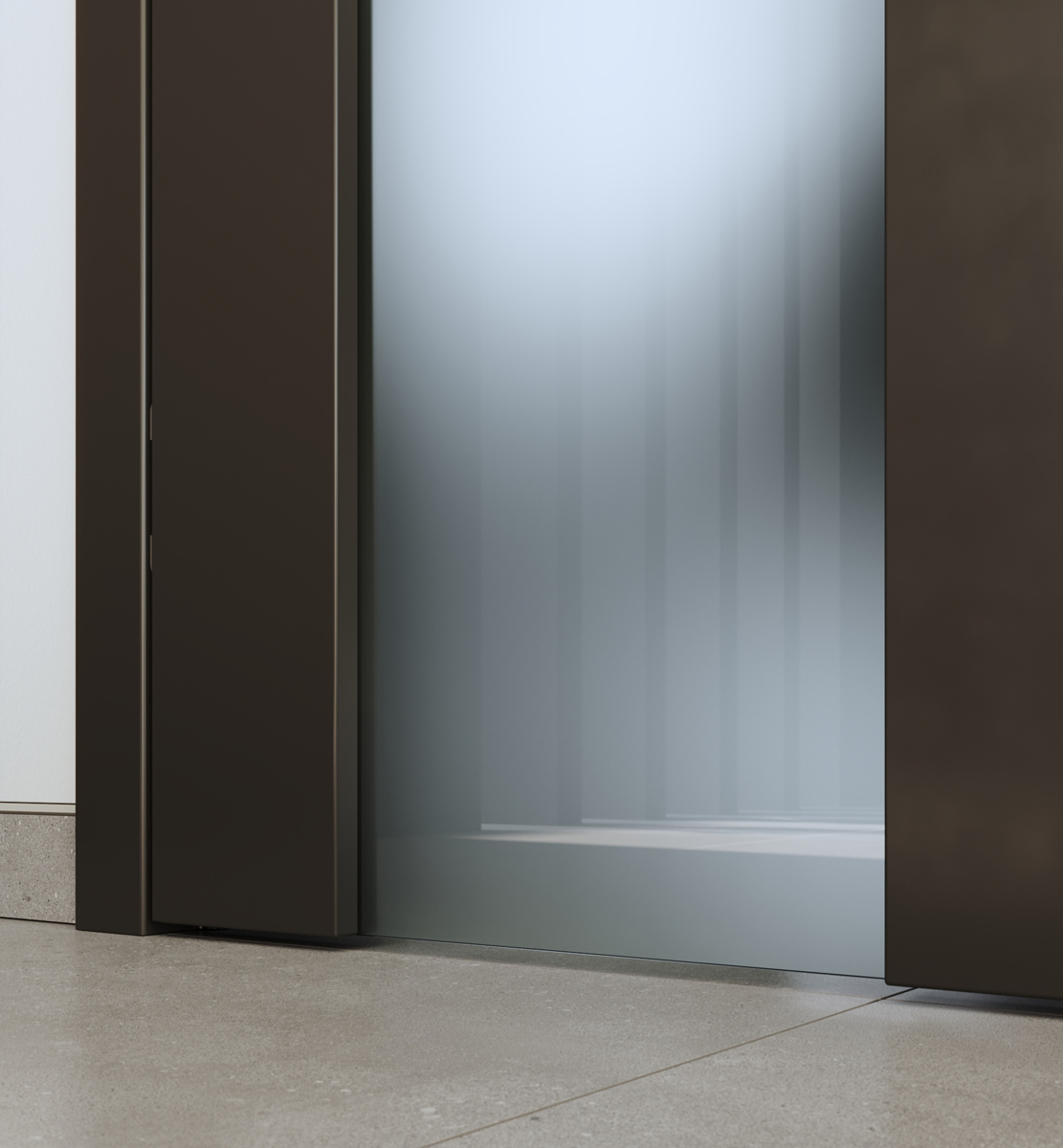 The straight lining
perfectly matches the simple appearance of the door and the straight glazing lines.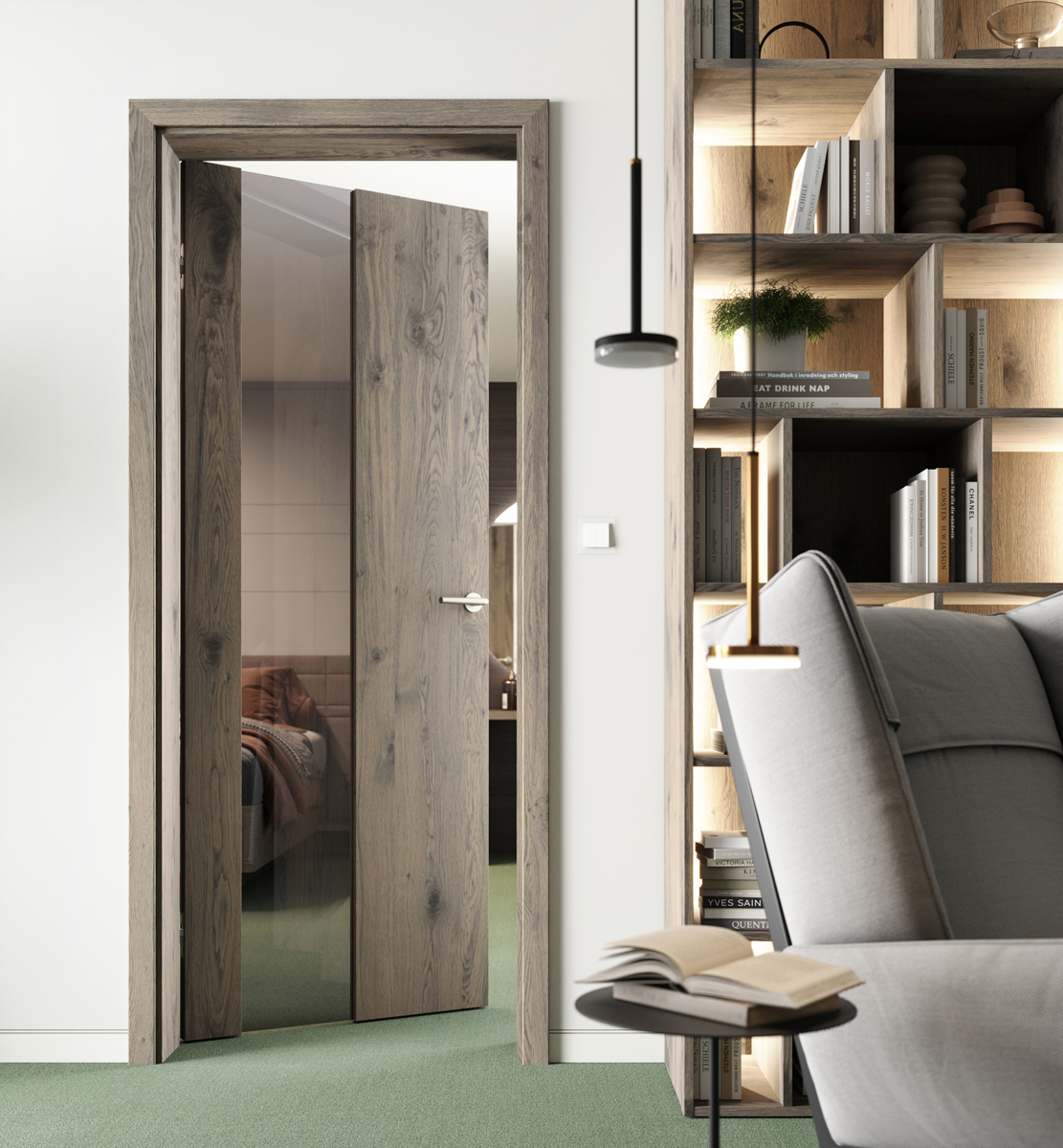 Quality
is characteristic for all our interior doors and we pay attention to their every detail and thorough processing.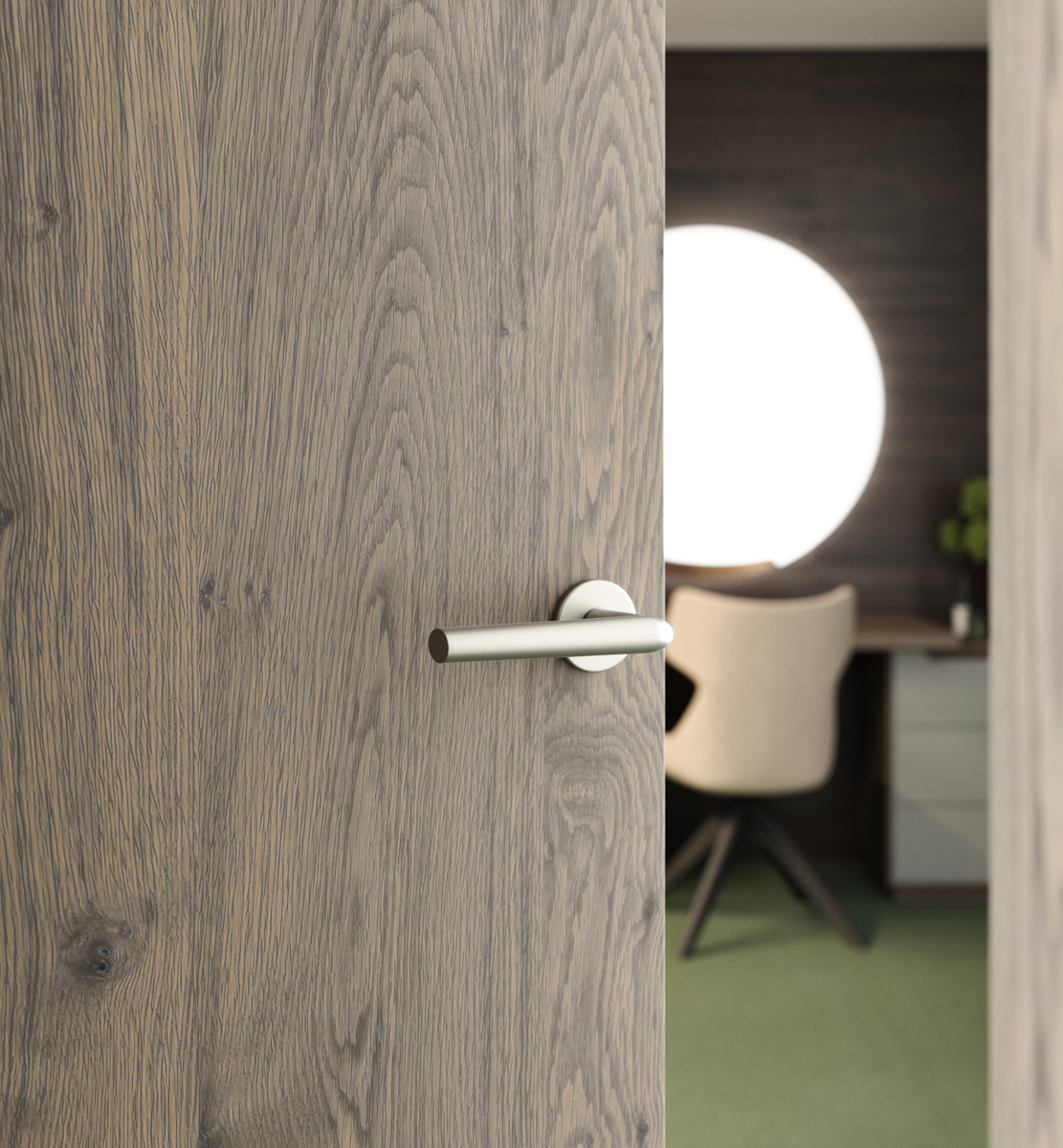 Door handle
an essential part of every door. The right design, colour and material will enhance the overall look of the door.