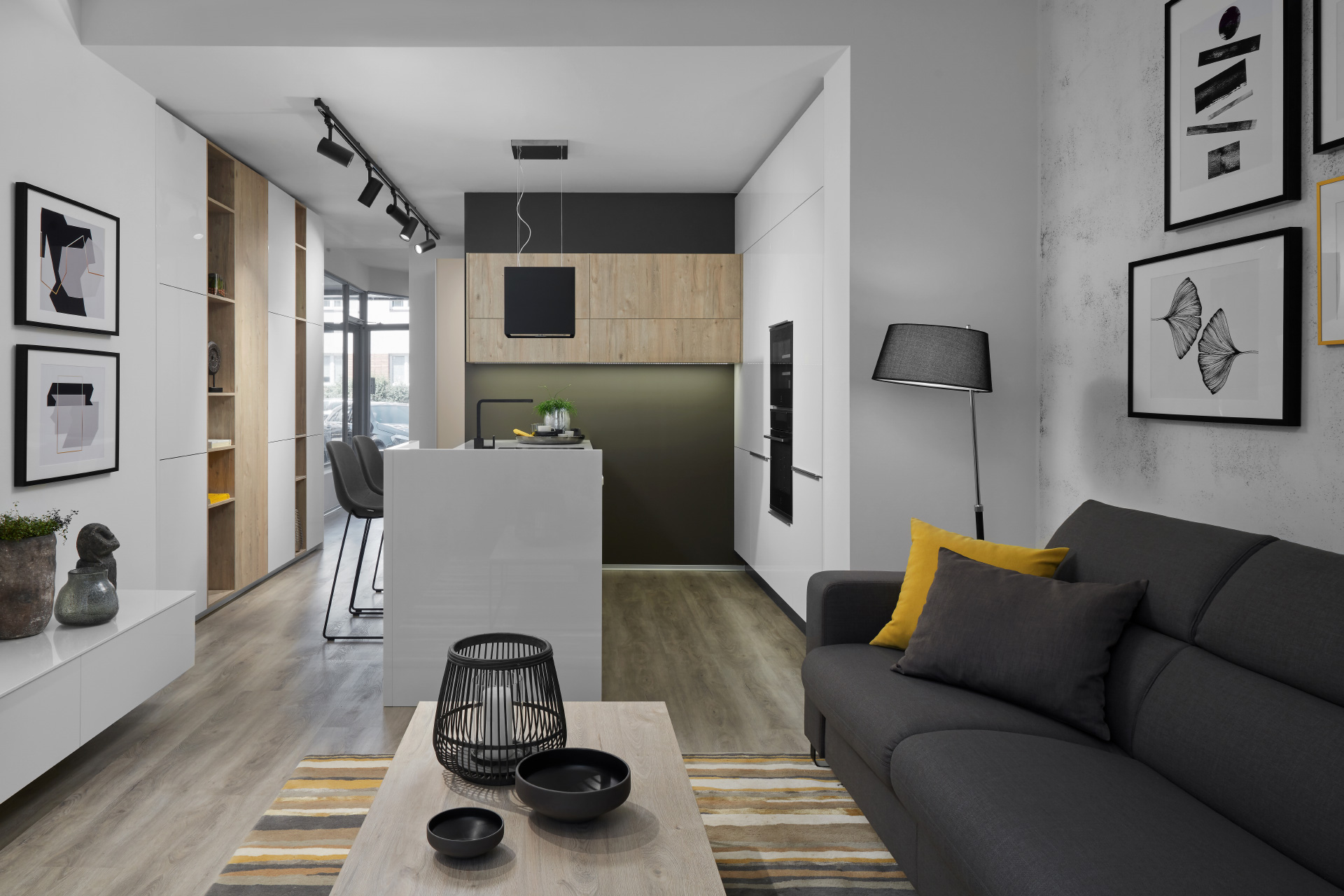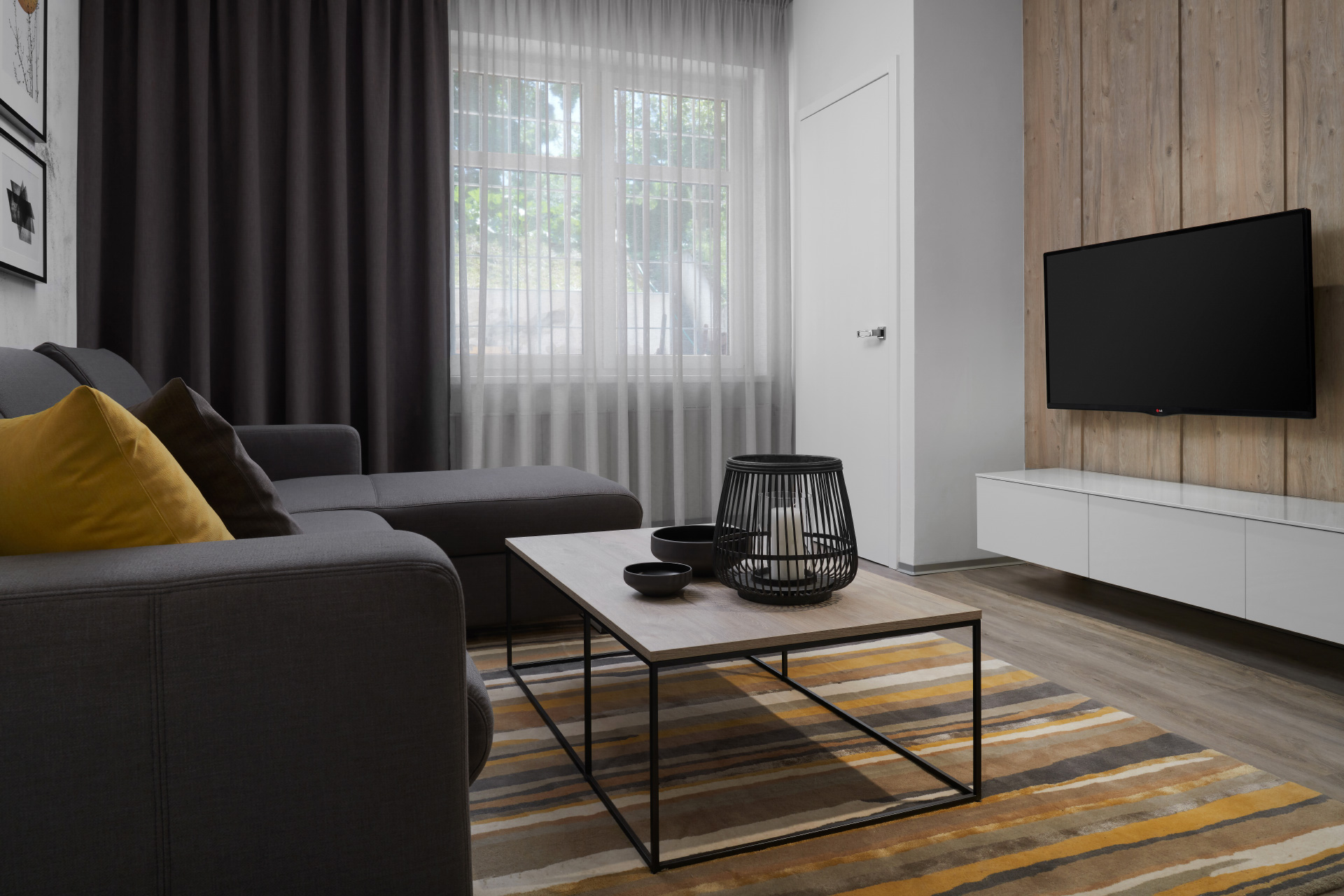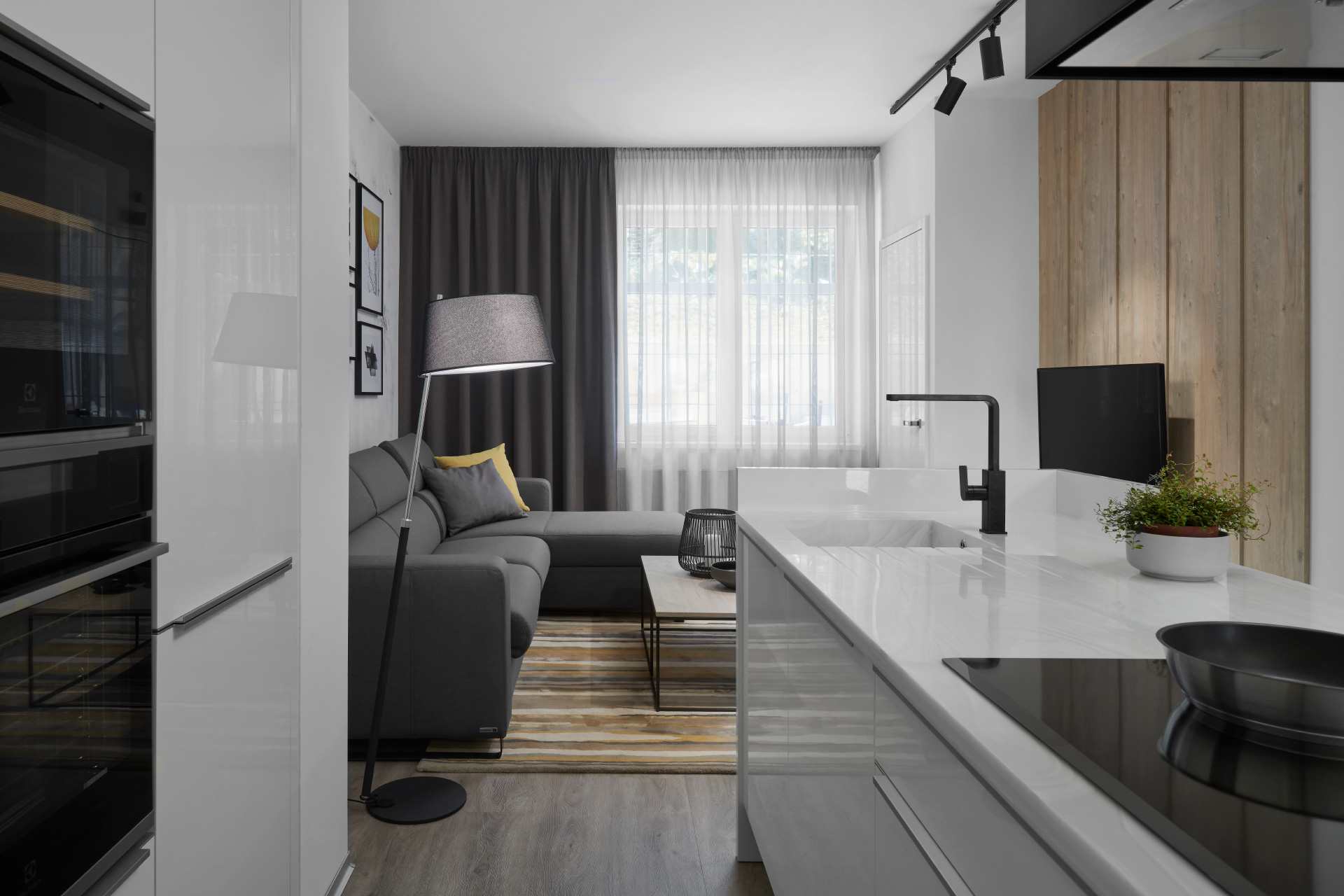 Timeless living room with designer elements
Demonstration of a living set in an open space connected to the kitchen. The simplicity, timelessness and versatility of this set will suit any interior.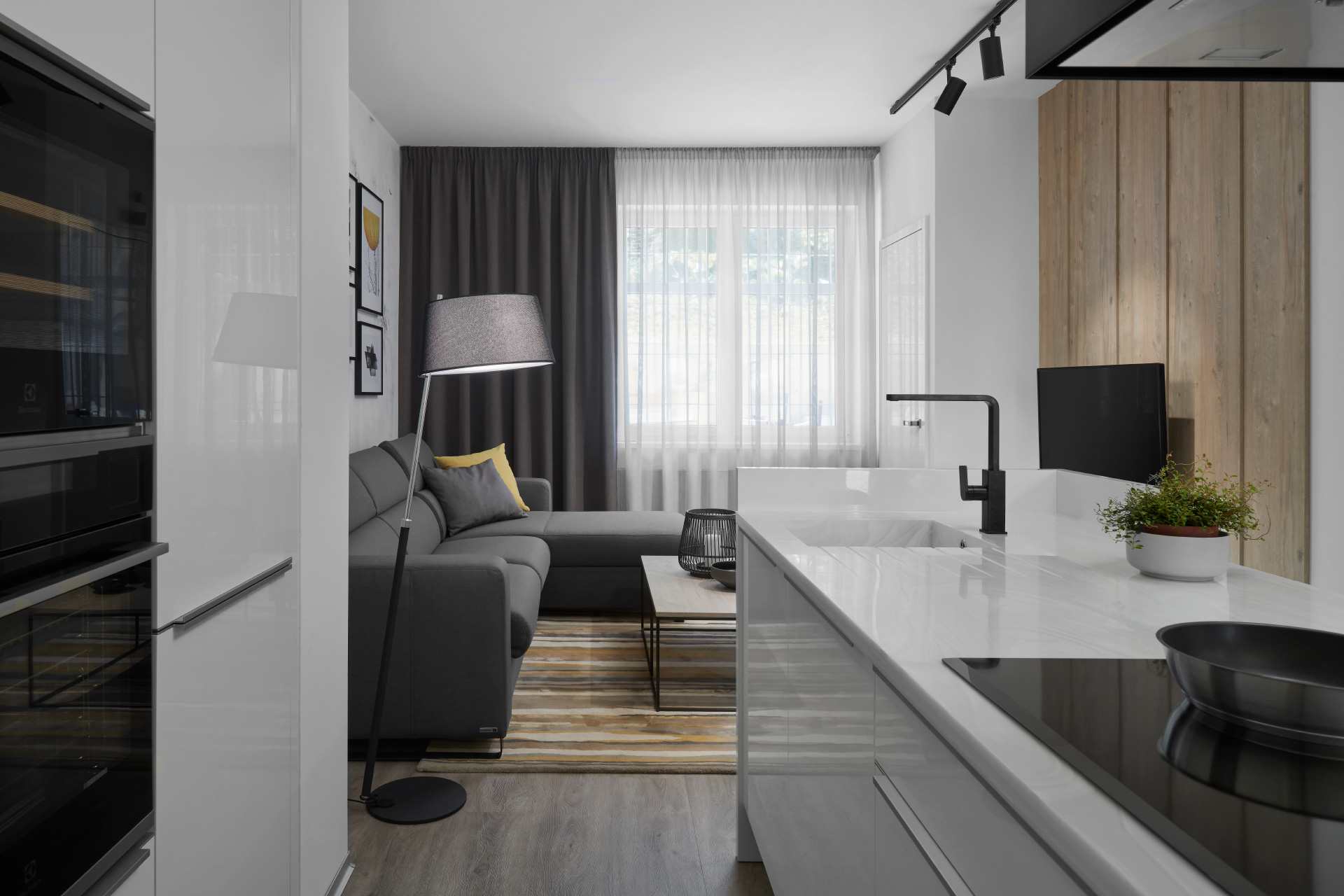 Wall panelling
with a plastic motif in light oak shade. An unequivocally distinctive and effective element of this interior.
Design shown:
orion white varnish - gloss / Nagano oak
This living room set is also available in other colours and materials.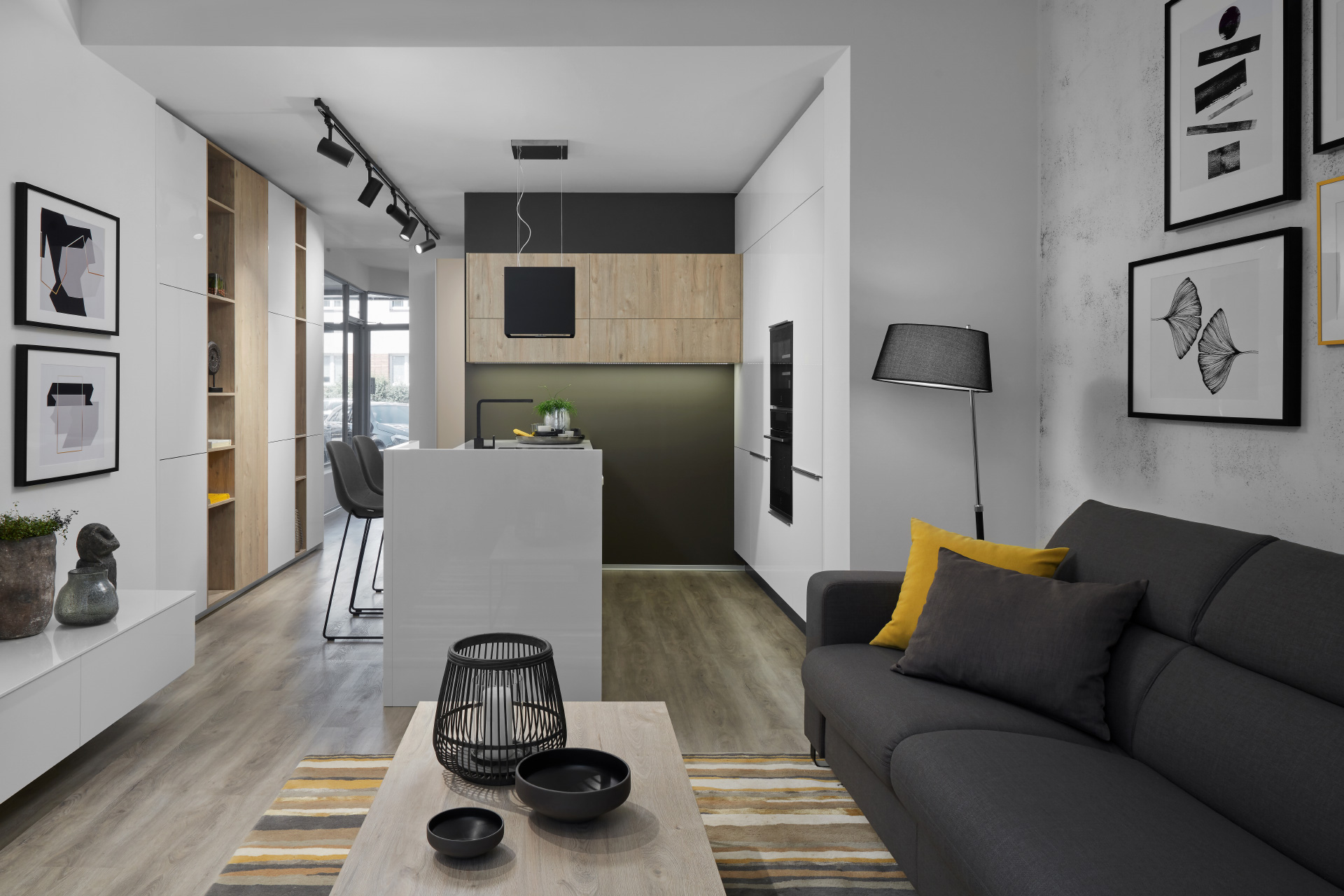 The continuity
and material blending of the living-room set with the kitchen works in perfect harmony. White lacquer and light wood go well together.