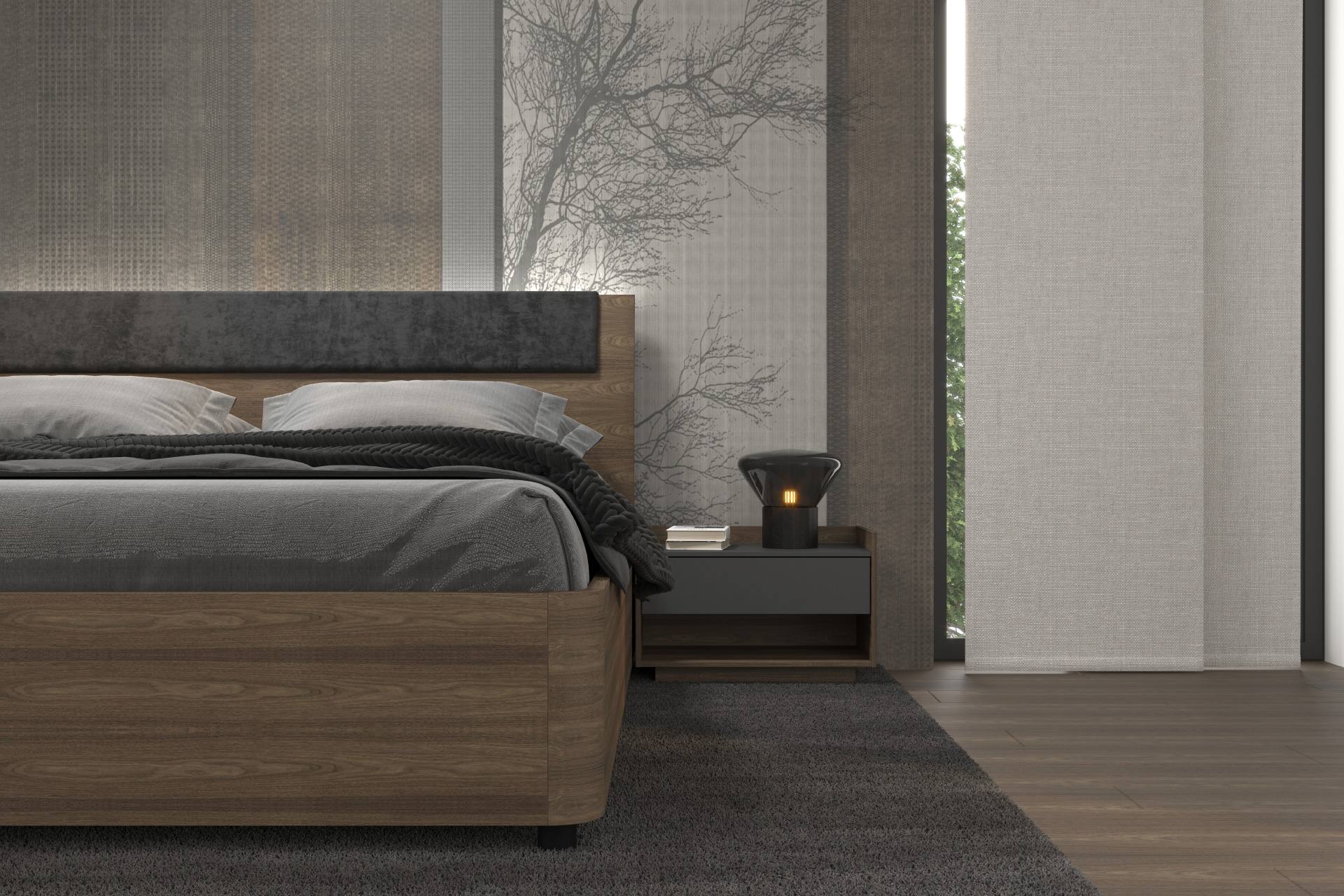 HANÁK bedrooms
A place where you'll wish to come back
Precise workmanship, quality materials and perfect design. All of these are features of the new HANÁK bedroom collection, which offers a broad range of design options, colours and combinations. Everything is subjected to the strictest standards focusing of health safety and the comfort of quality sleep.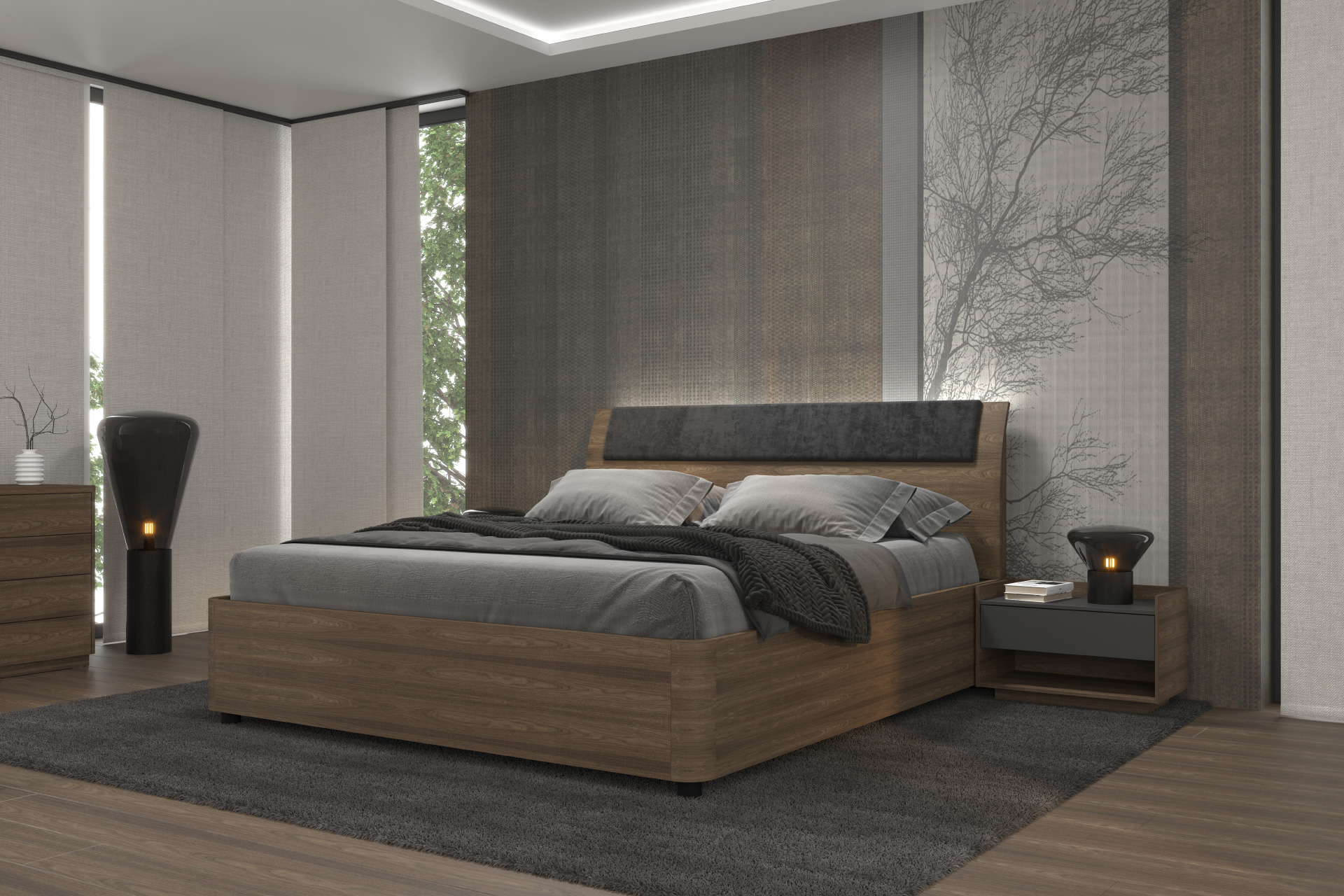 KLAUDIE model
made of pleasant natural materials is primarily characterised by its precise execution with rounded elements that are subject to demanding technological processing.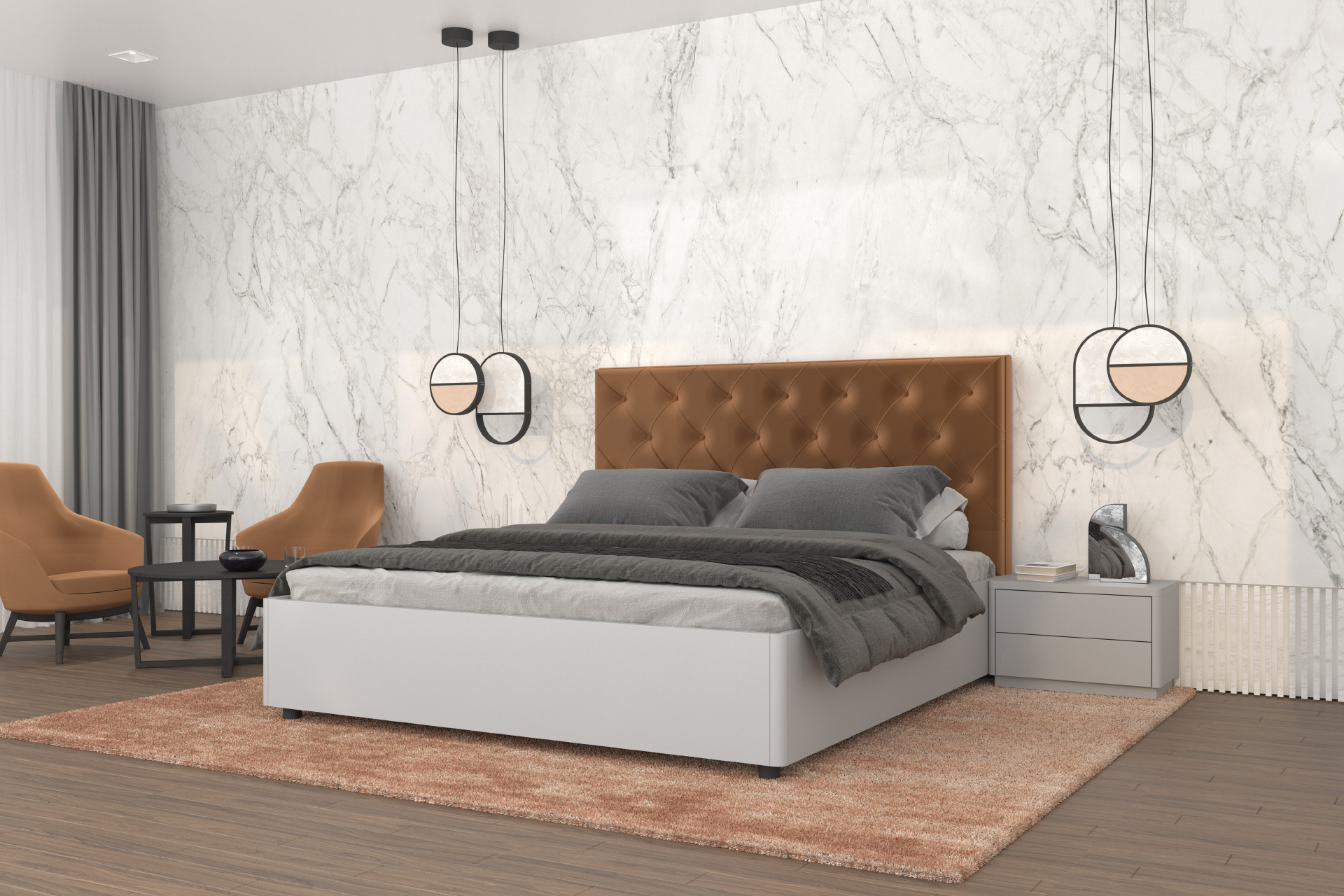 ELISABETH royal model
with a perfectly elaborate headboard is offered in fabric or leather versions. Bedside tables follow the shape of the bed sides, combining to form a designer pair.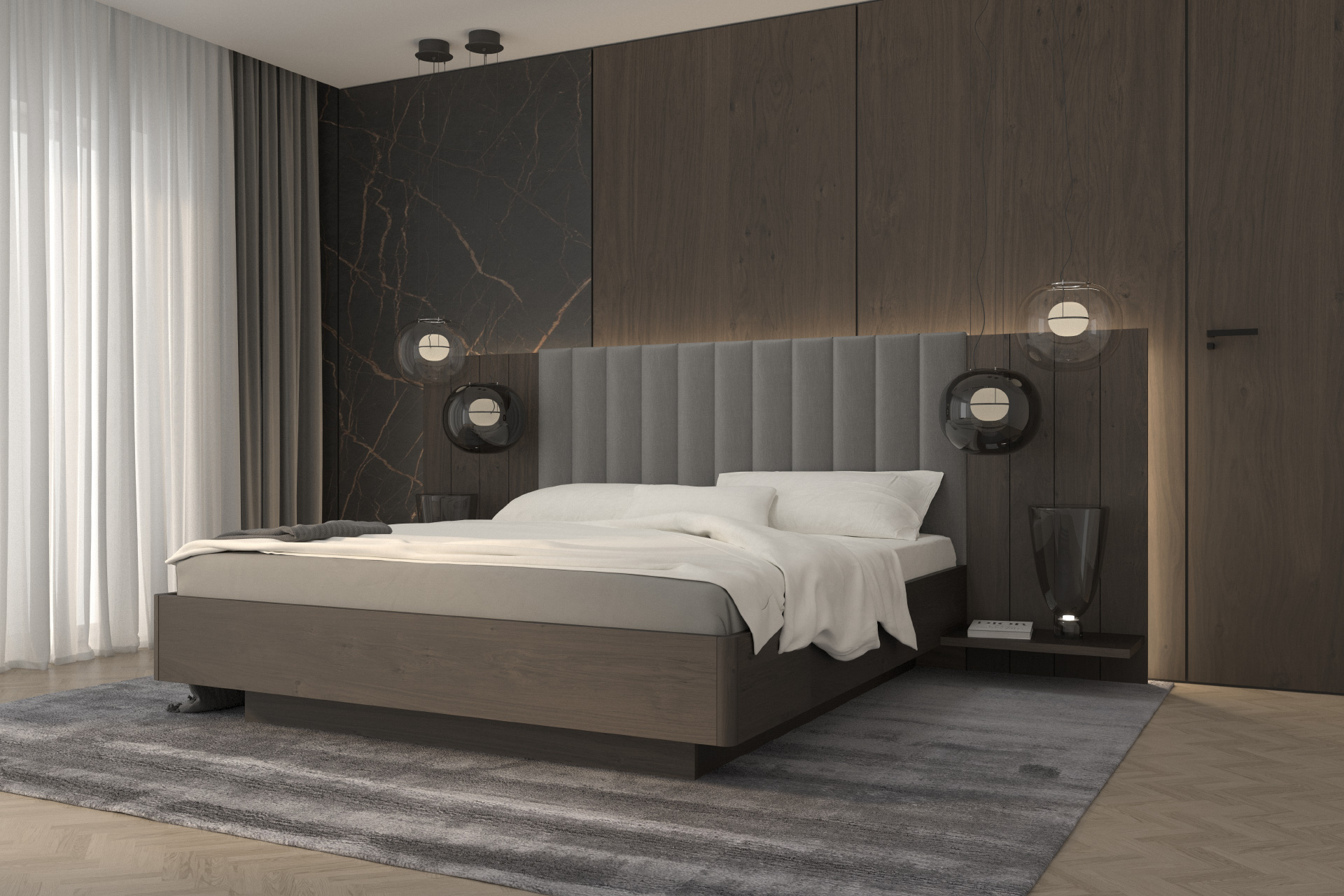 Modernized ALEXA model
will appeal to you with its appearance and first-class comfort. The bed headboard matches both the wall lining and the interior door within our HANÁK Interior Concept.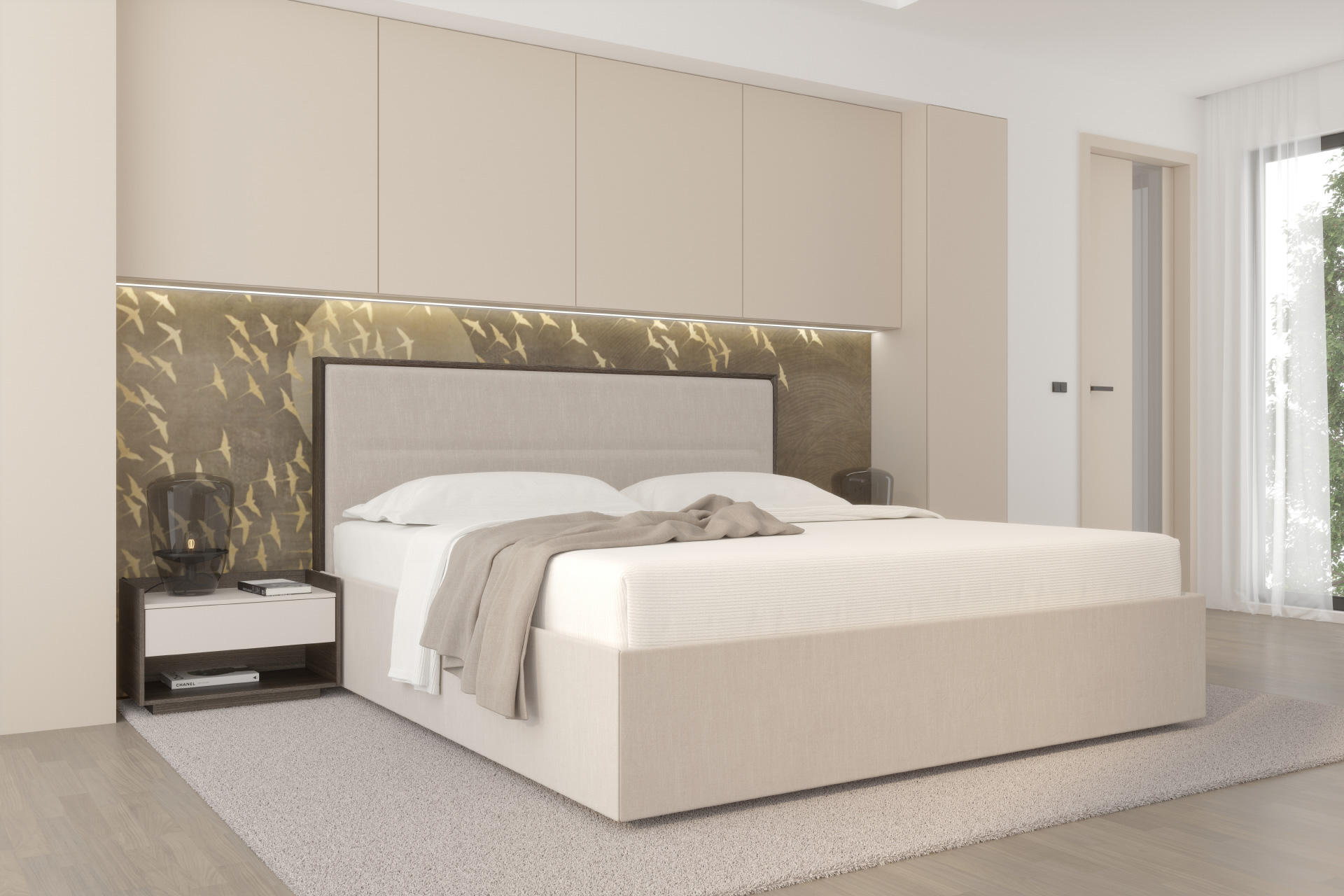 MADISON bedroom model
will bring you only the most beautiful dreams. The precisely manufactured bed frame will impress you with its fabric features, which are discreetly complemented with select natural veneer.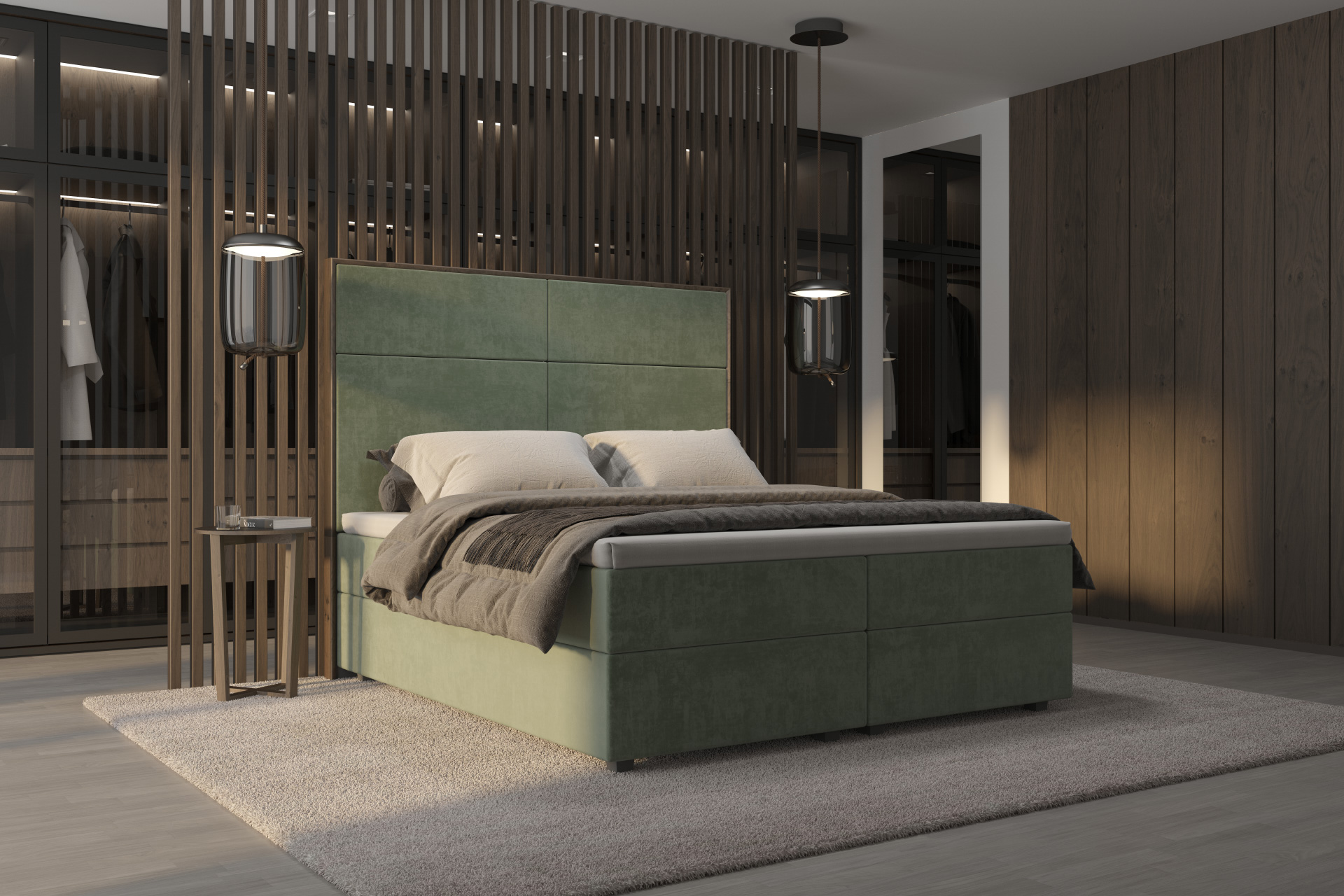 Unique LUTON model
will embellish every interior and, in addition, bring unforgettable moments. The model is also frequently used for hotel complexes, especially for its designer appearance and box spring design.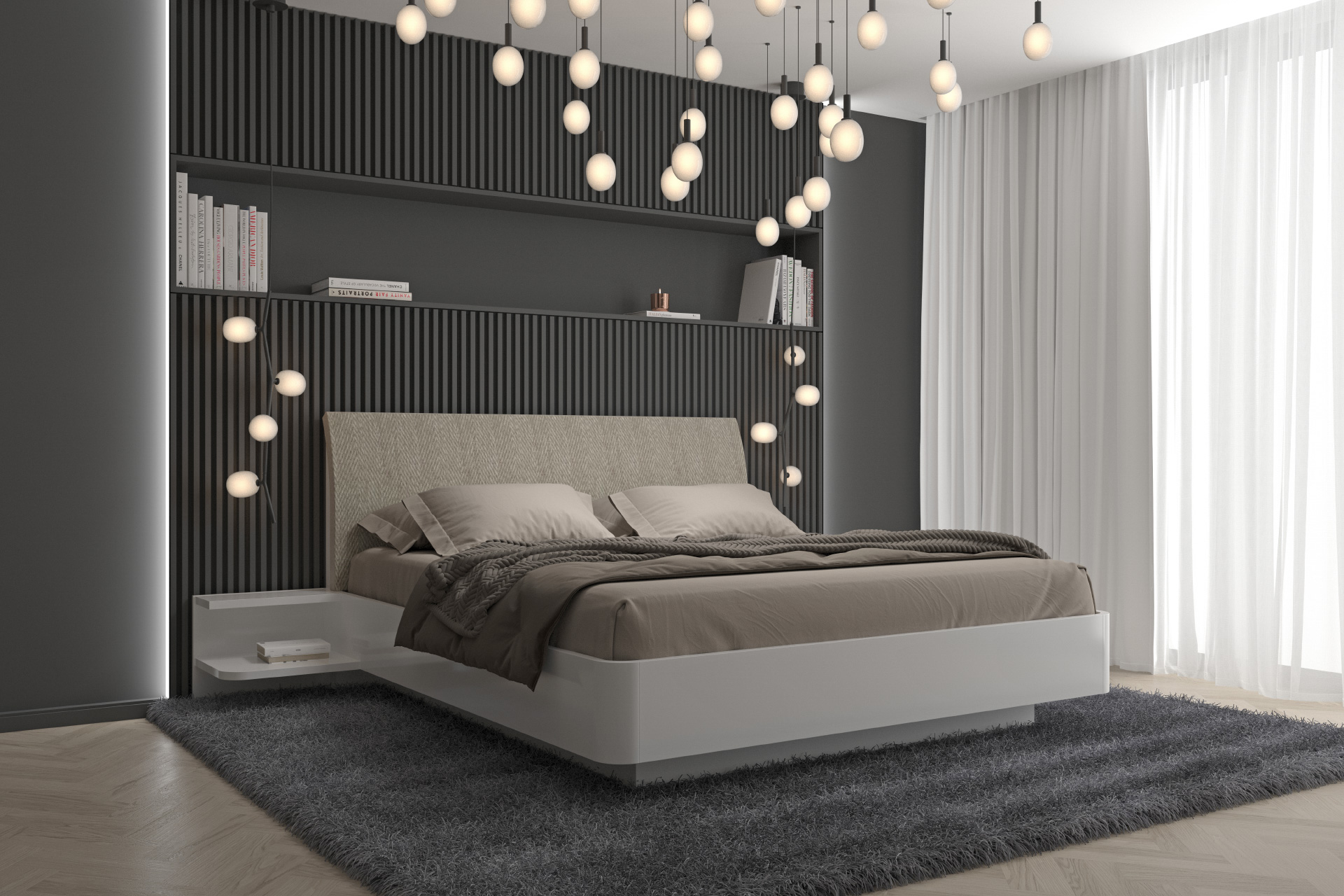 DIANA model
is characterised by its delicate and elegant appearance with rounded shapes. Open bedside tables offering two separate storage spaces lend further lightness to it.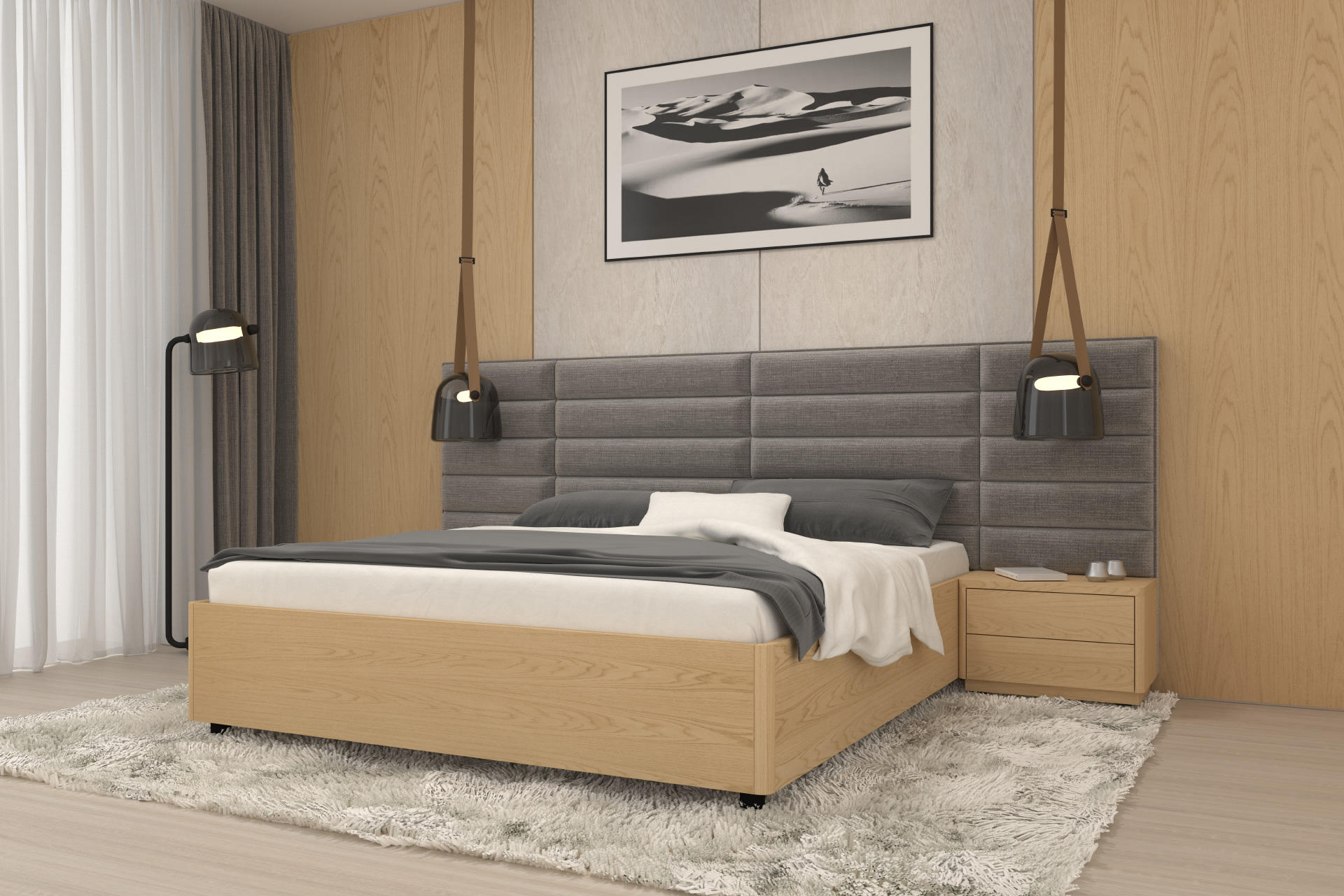 VIVIEN model
is characterised mainly by its headboard in the form of fluffy pillows. Combined with natural veneer, it creates a harmonic and pleasant atmosphere in the interior.
CHARLOTTE model
is inspired by timeless elegance and airiness. The bedside tables are excellently paired with the overall design of the bed's rounded shapes and upholstered headboard.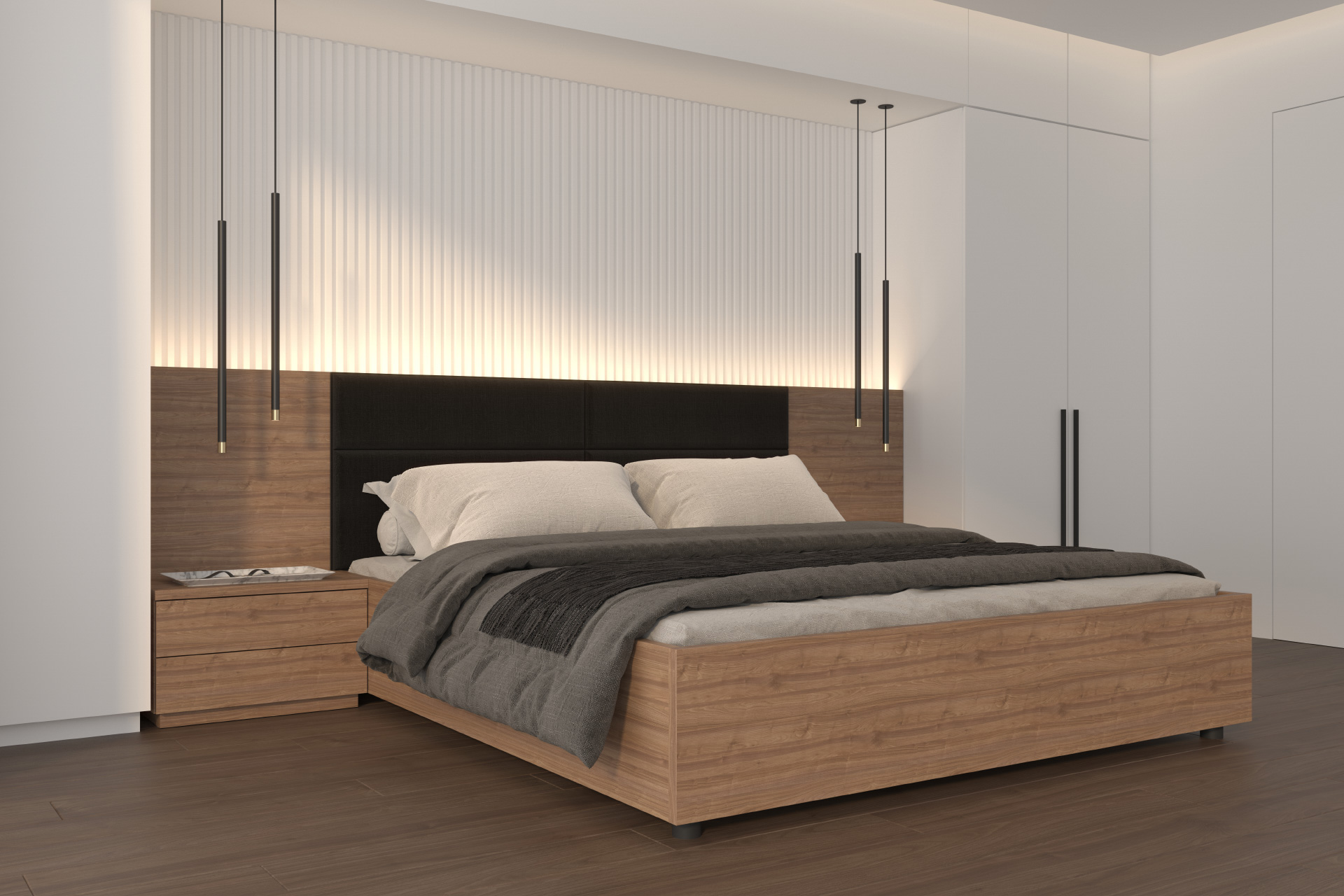 TAYLOR model
offers a different design as well as materials. You have a broad variety of décors in a matt version to choose from. The fabric headboard offers both comfort and a designer solution.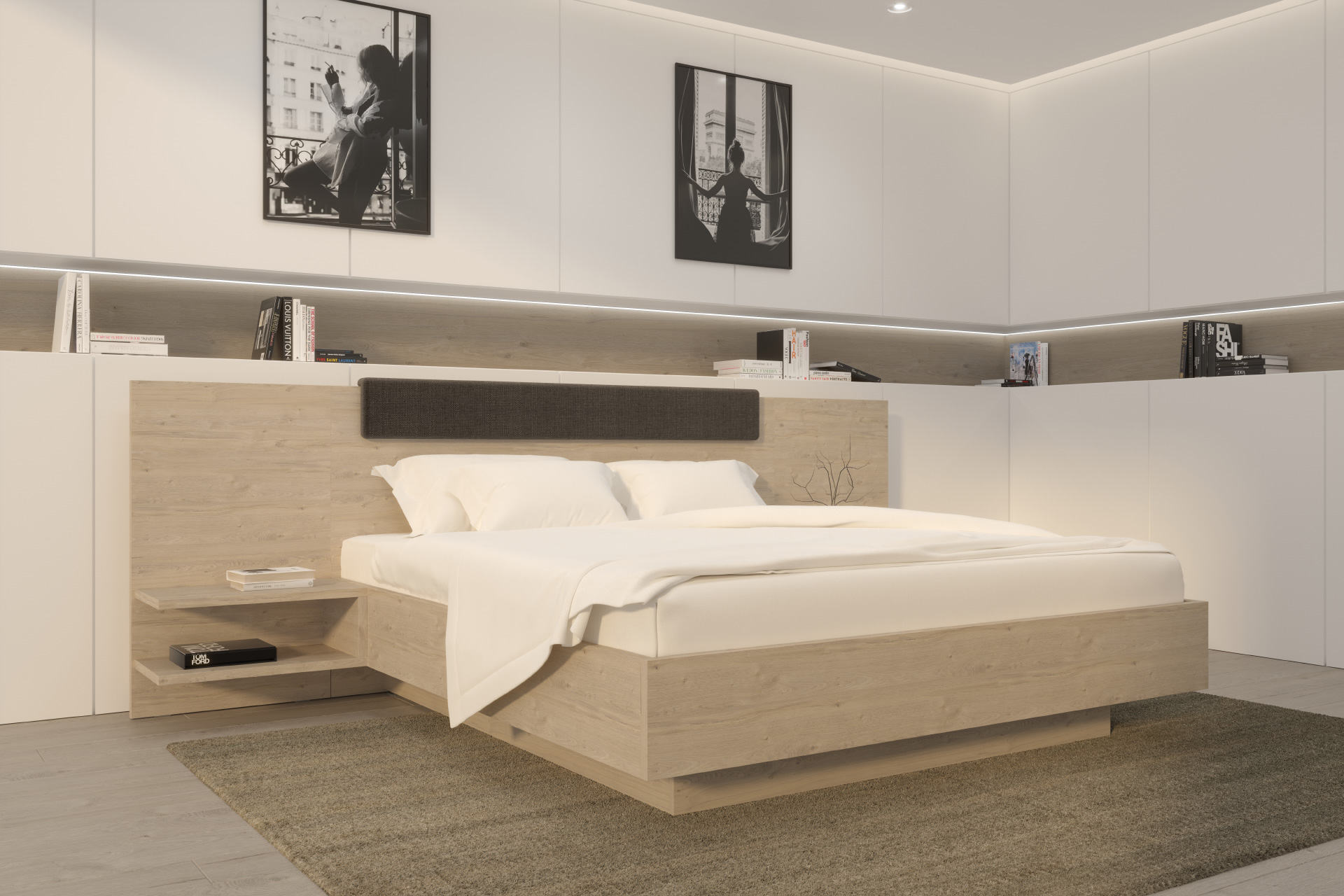 EMILY model
represents a minimalist solution with a subtly complemented support strip ensuring greater comfort. Open bedside tables only underline the clean design.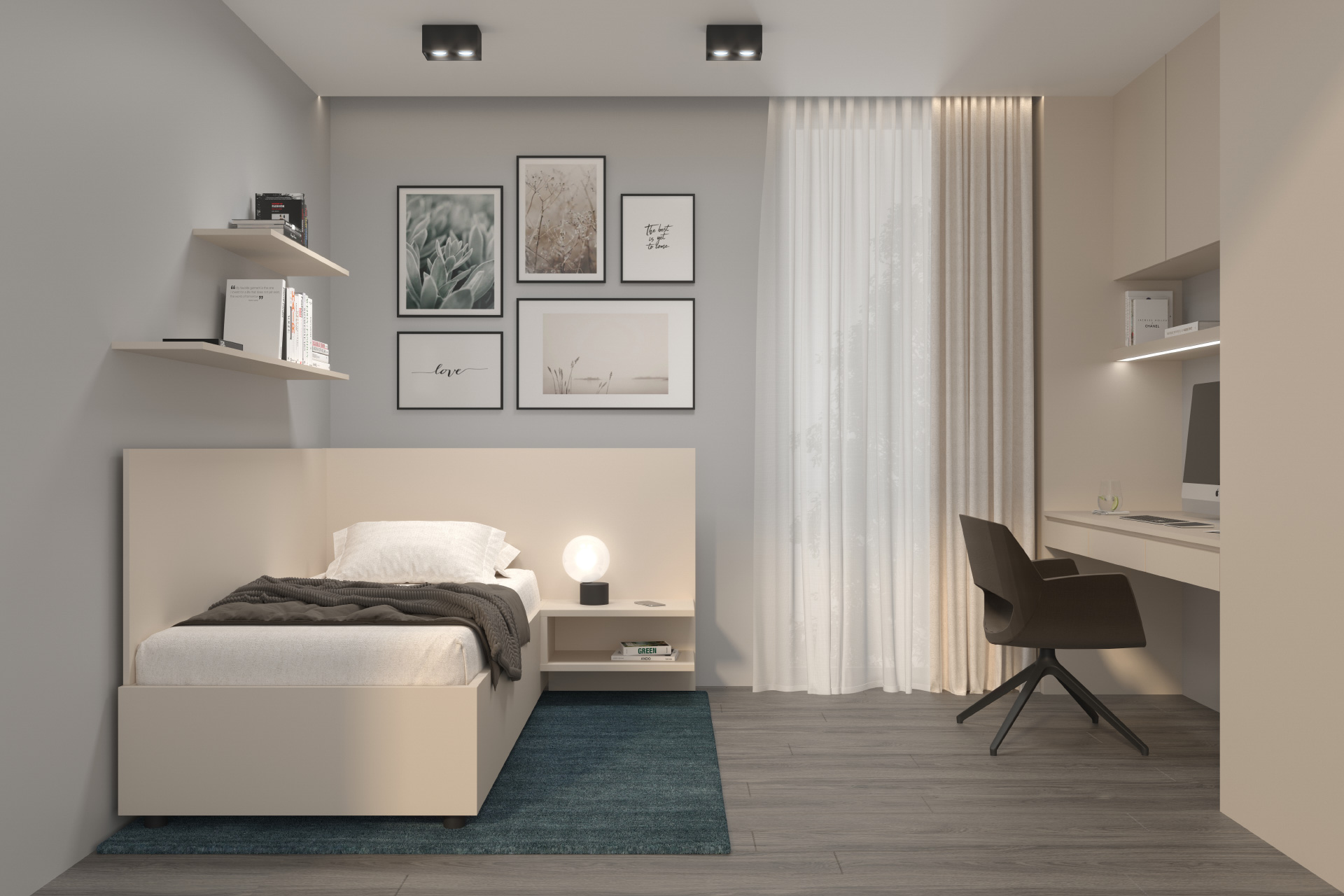 Simple SALY model
is a suitable choice for student rooms and rental housing in development projects. An easy-to-assemble bed will win you over just for its versatility.