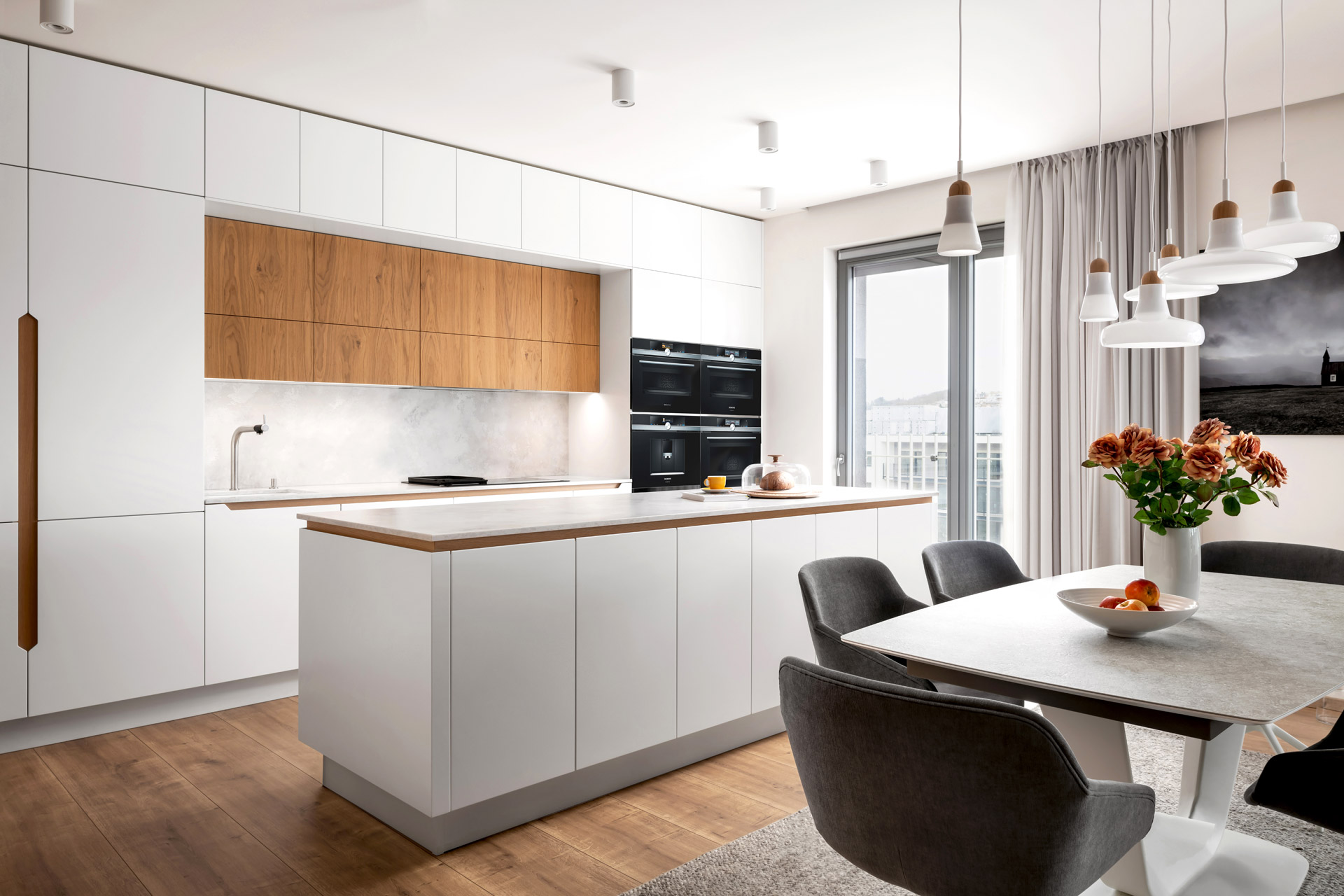 Quality and complexity always come first
We are a purely Czech company. For over 30 years, we have been fulfilling dreams of unique living, not only for domestic but also for many international clients.
However, our offering goes far beyond that. We manufacture interior doors and furniture for a range of significant development projects, including luxury hotel complexes. The HANÁK brand earns points with the public not only for its top-quality and unique design but also for its respect for craftsmanship and family traditions. In the DNA of our company, there are encoded constant innovations and investments in the latest technologies, input materials, and human capital. A unique interior also requires high-quality and reliable appliances. Those from SIEMENS fit perfectly into the overall concept of our company and together create comfortable living for all clients.