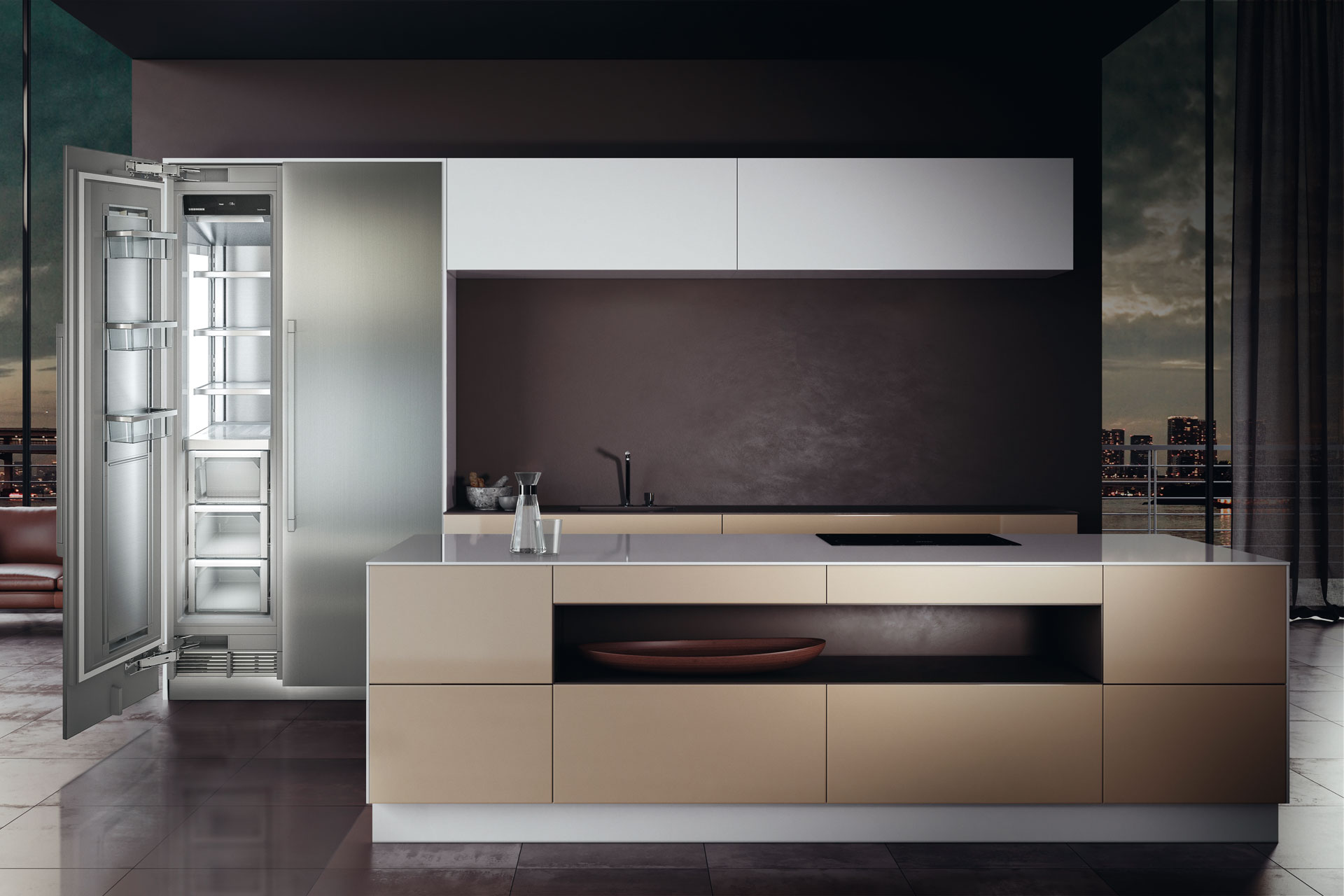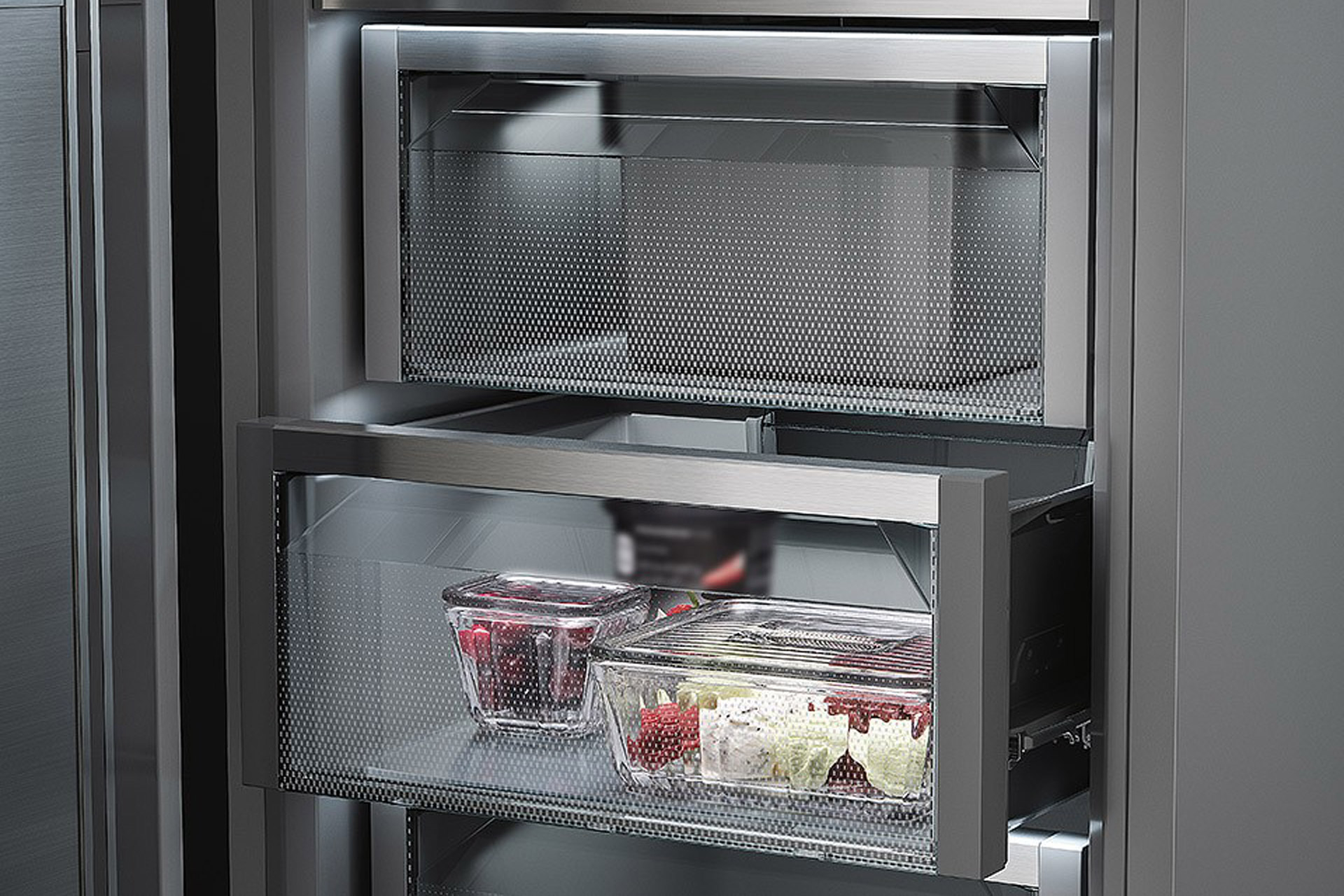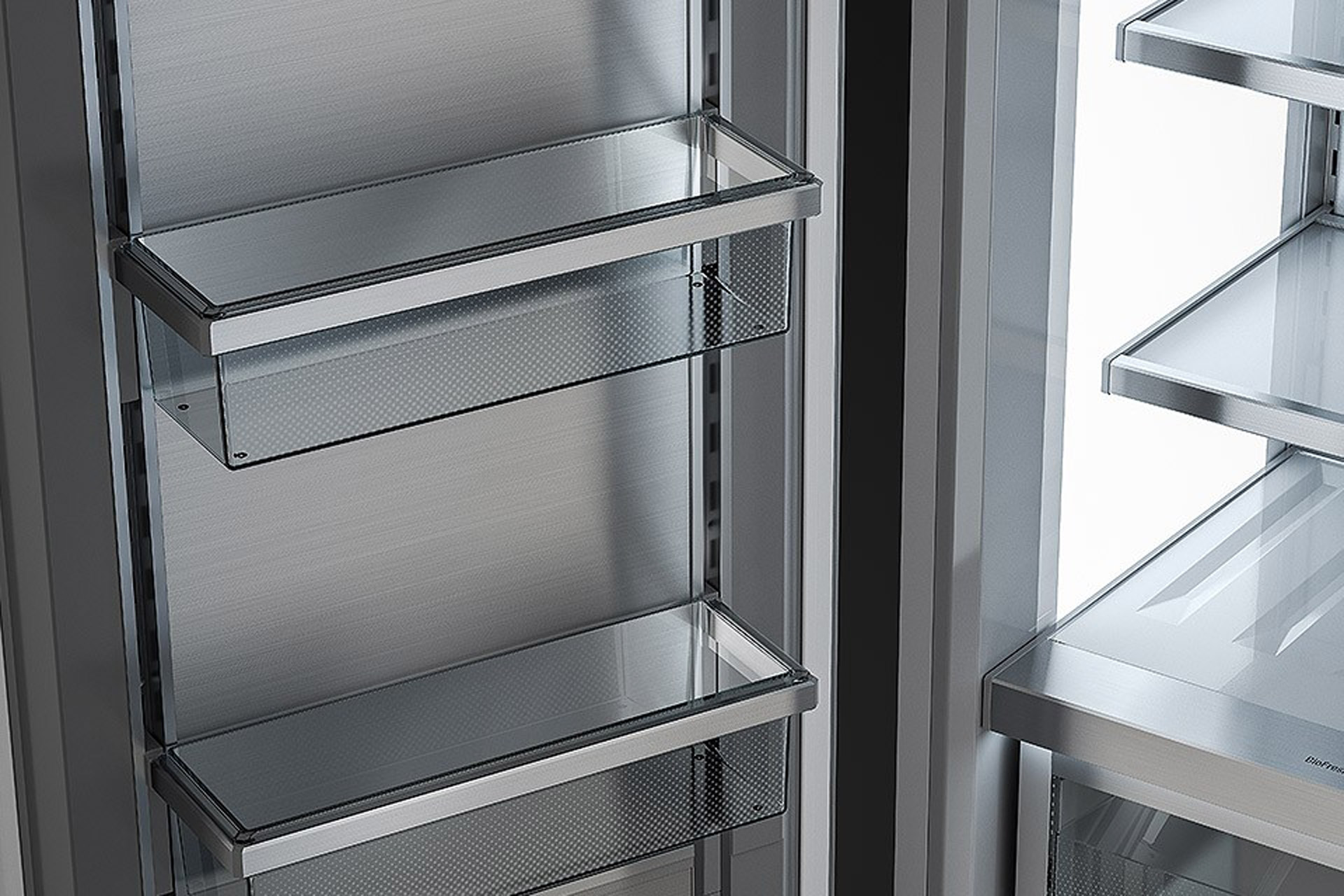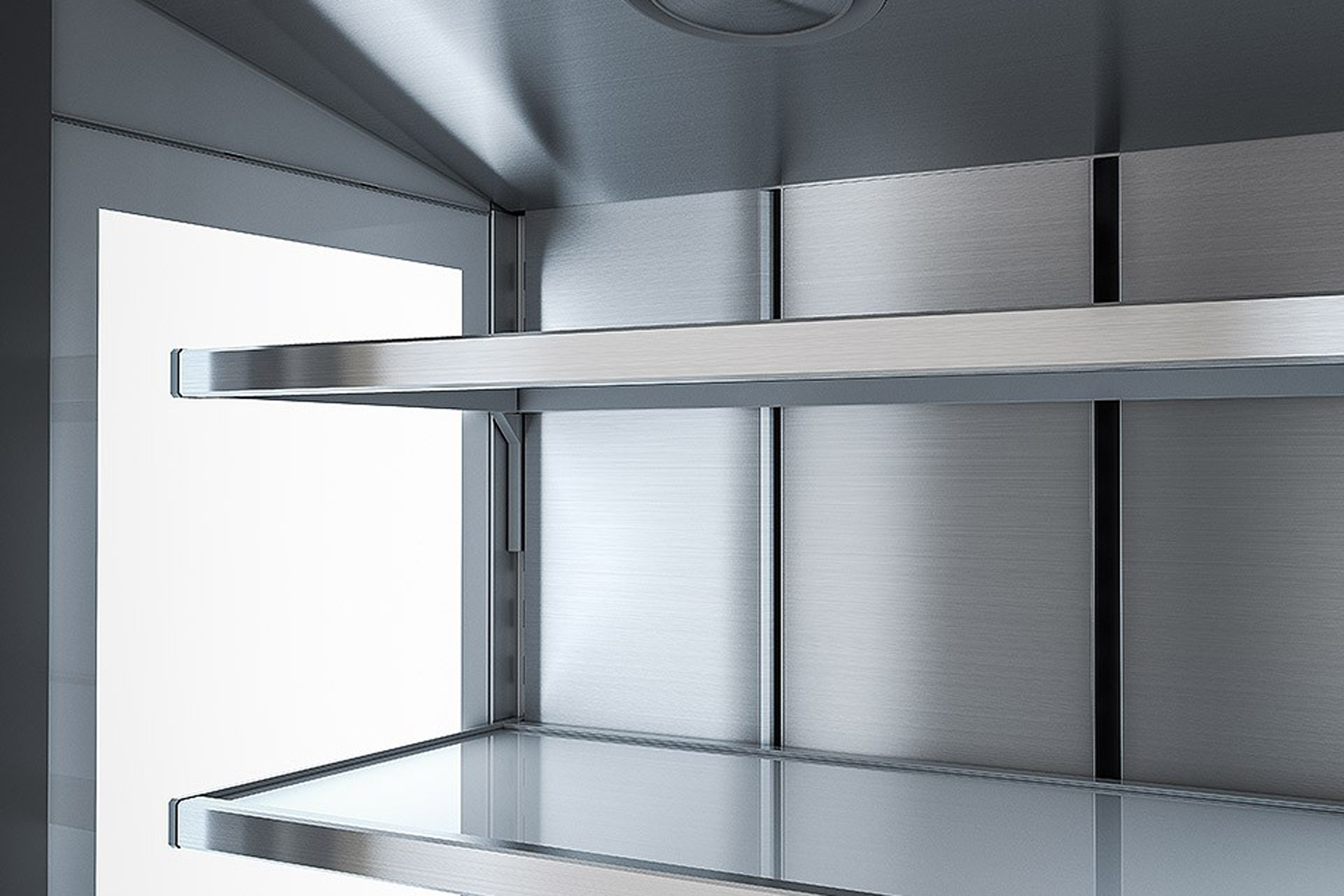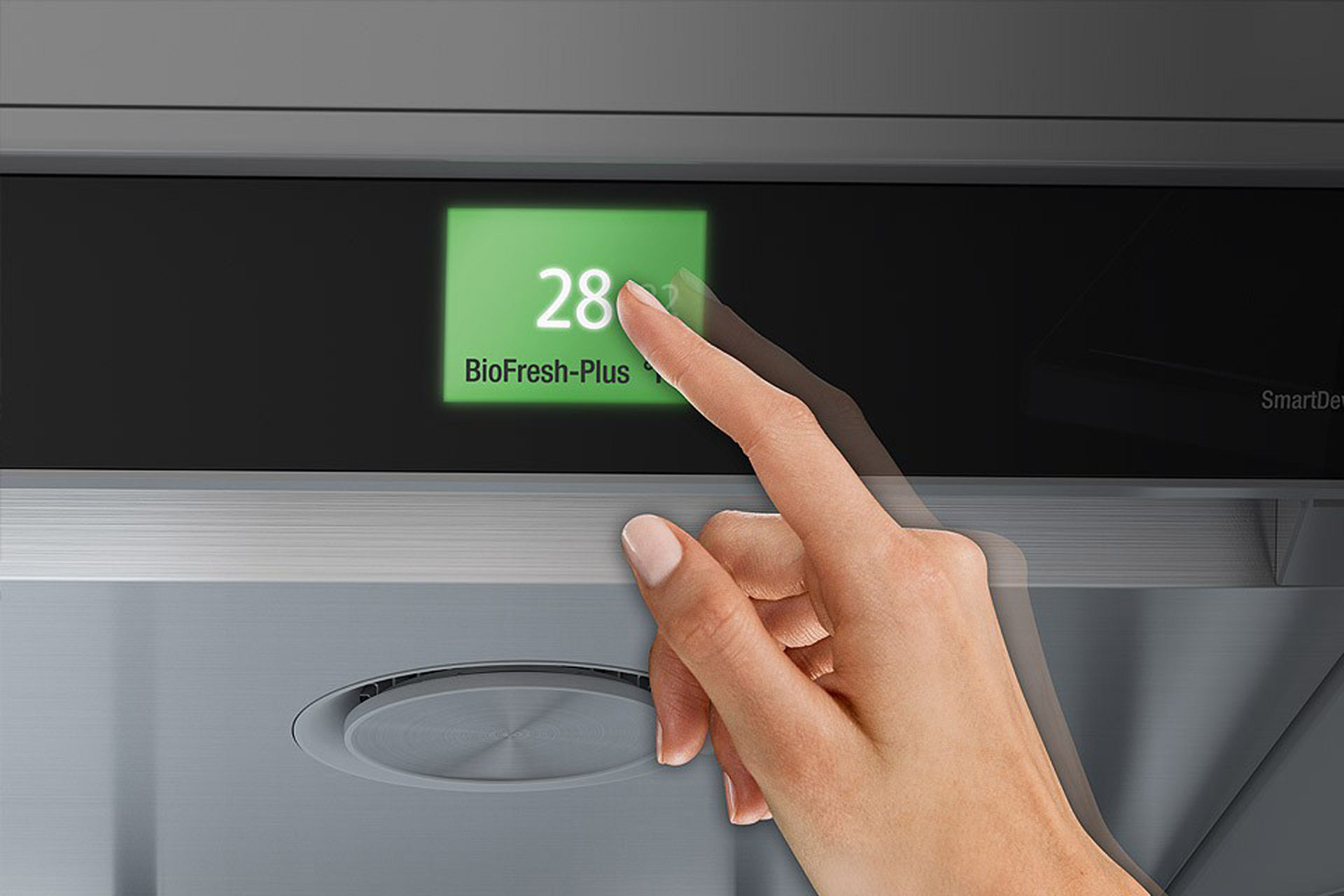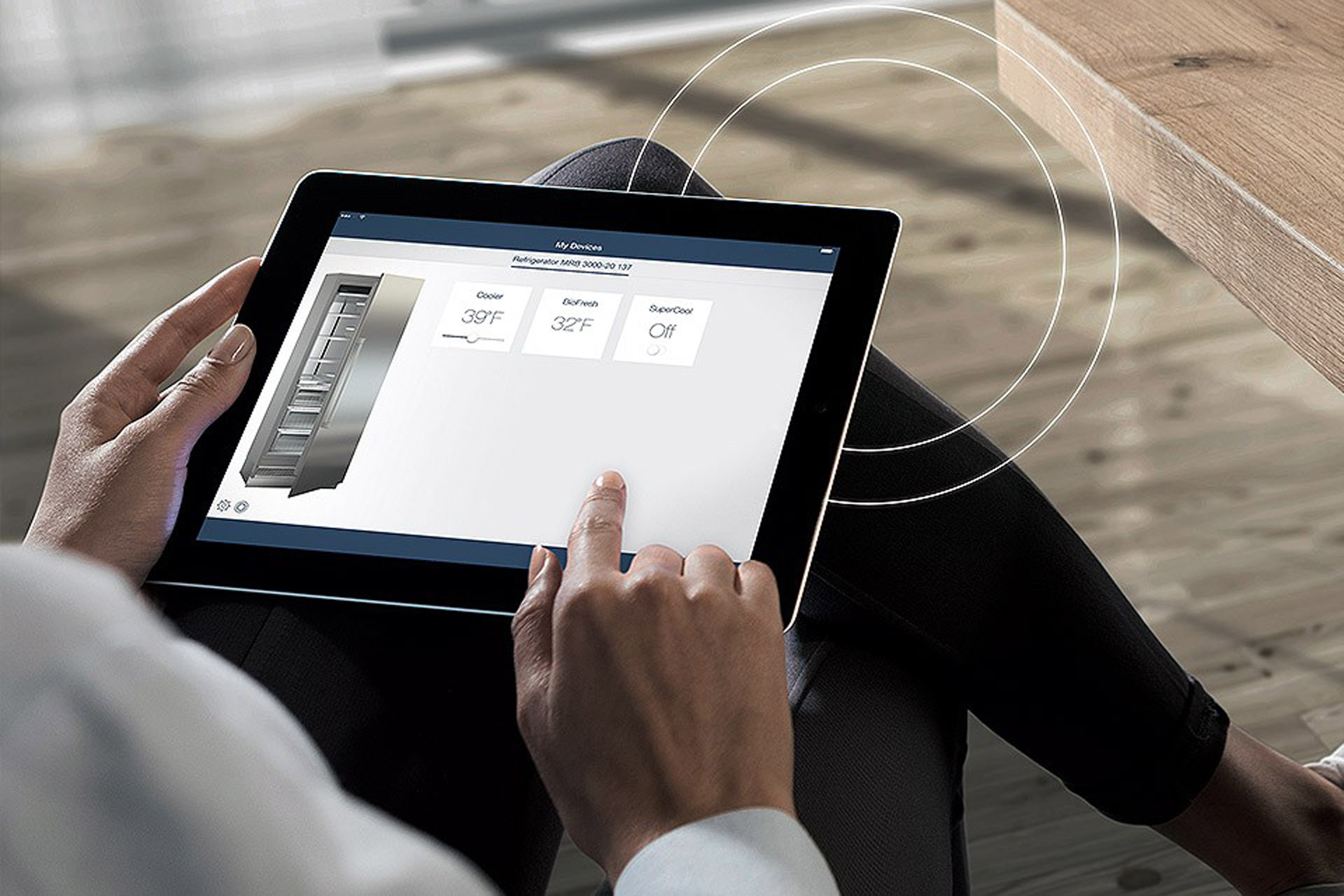 Monolith Freezers
Monolith freezers are not only very easy to use, they impress with their size, exclusive design and many practical details.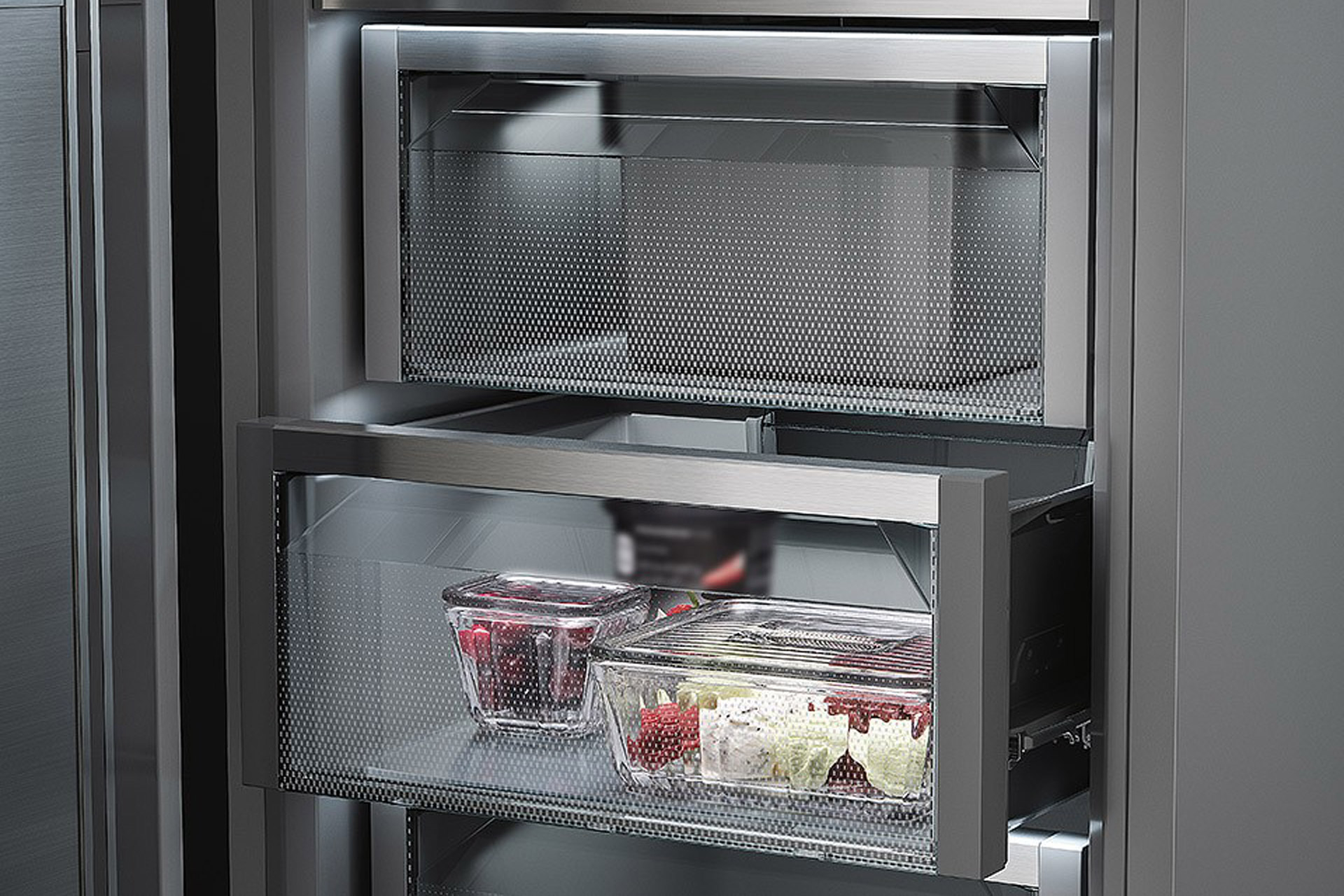 FrostSafe freezer drawers
Thousands of tonnes of food spoil every year due to improper storage. The fully enclosed and removable FrostSafe freezer drawers protect frozen food from unwanted air exchange and loss of cooled air when the door is opened. The compartments are transparent and have telescopic drawers for perfect visibility. All drawers are equipped with the SoftTelescopic function: thanks to the comfortable self-retraction and soft closing cushioning, everyday use is practical and safe.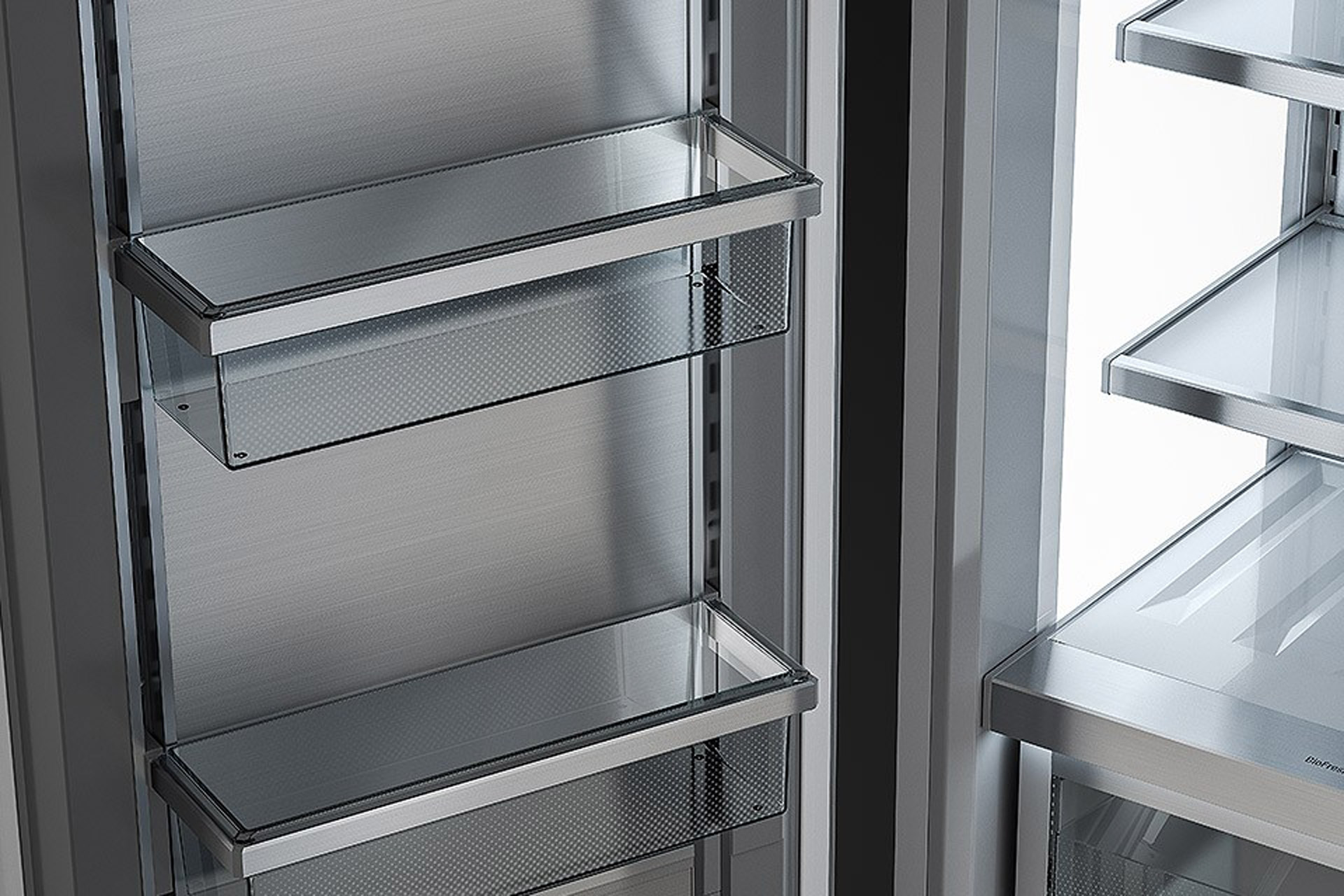 Design of freezer drawers
The unique design of the freezer drawers supports optimal food storage, ensuring that cold air can move freely and the temperature remains constant. In addition, the transparent storage compartments in the freezer door can be individually reconfigured, offering plenty of space for small to medium-sized items. The compartments inside the freezer leave plenty of room to store larger food items.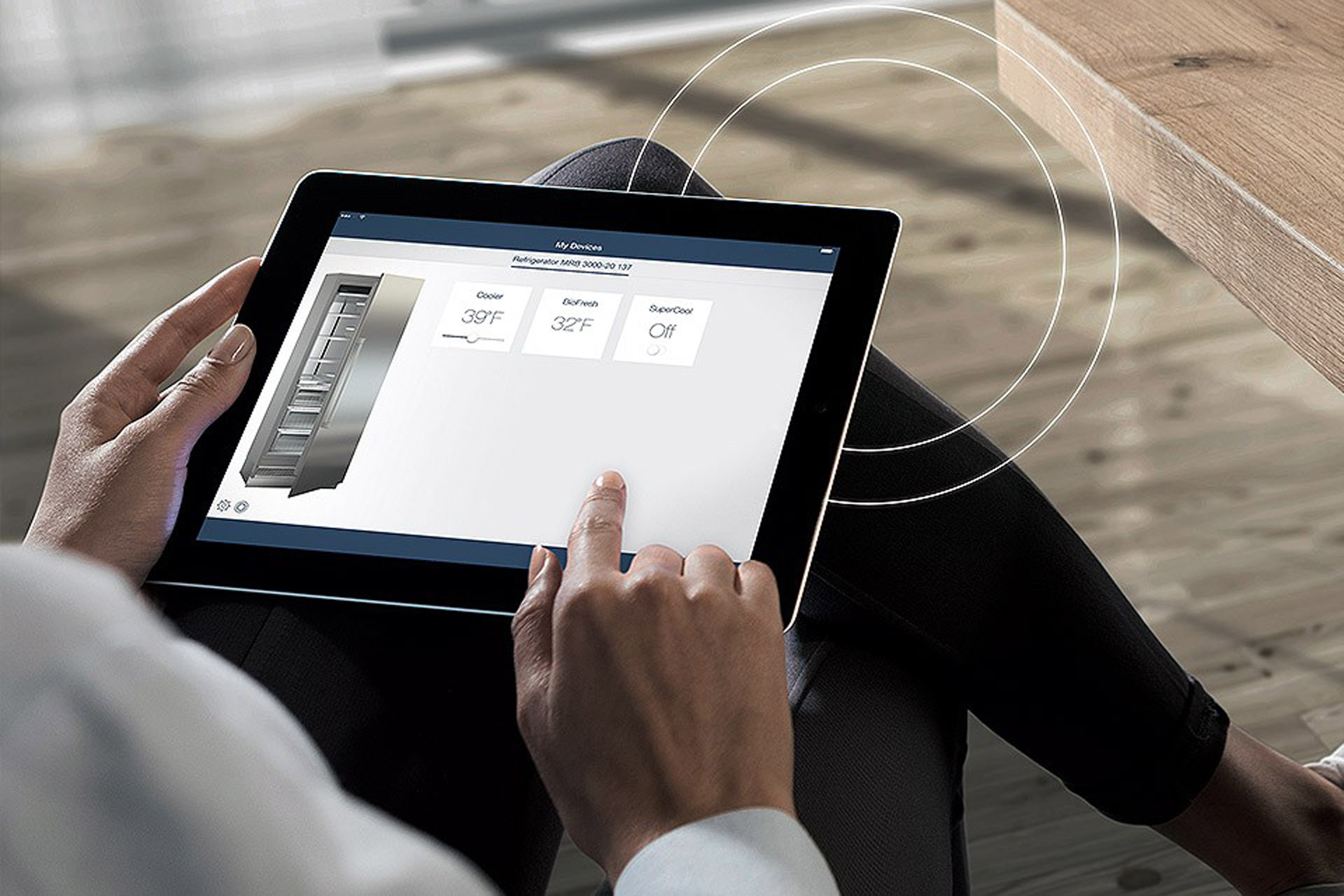 SmartDevice: Well prepared for the future
Our appliances have an extremely durable: the Monolith, of course, does too. That is why it is already equipped today for the world of tomorrow. Thanks to the SmartdeviceBox app, you can conveniently control the Monolith from your smartphone or tablet. For example, activate the SuperCool or Superfrost functions when you buy it so that you can quickly cool fresh food at home. You'll also have alert messages if a door is left open or if the power goes out.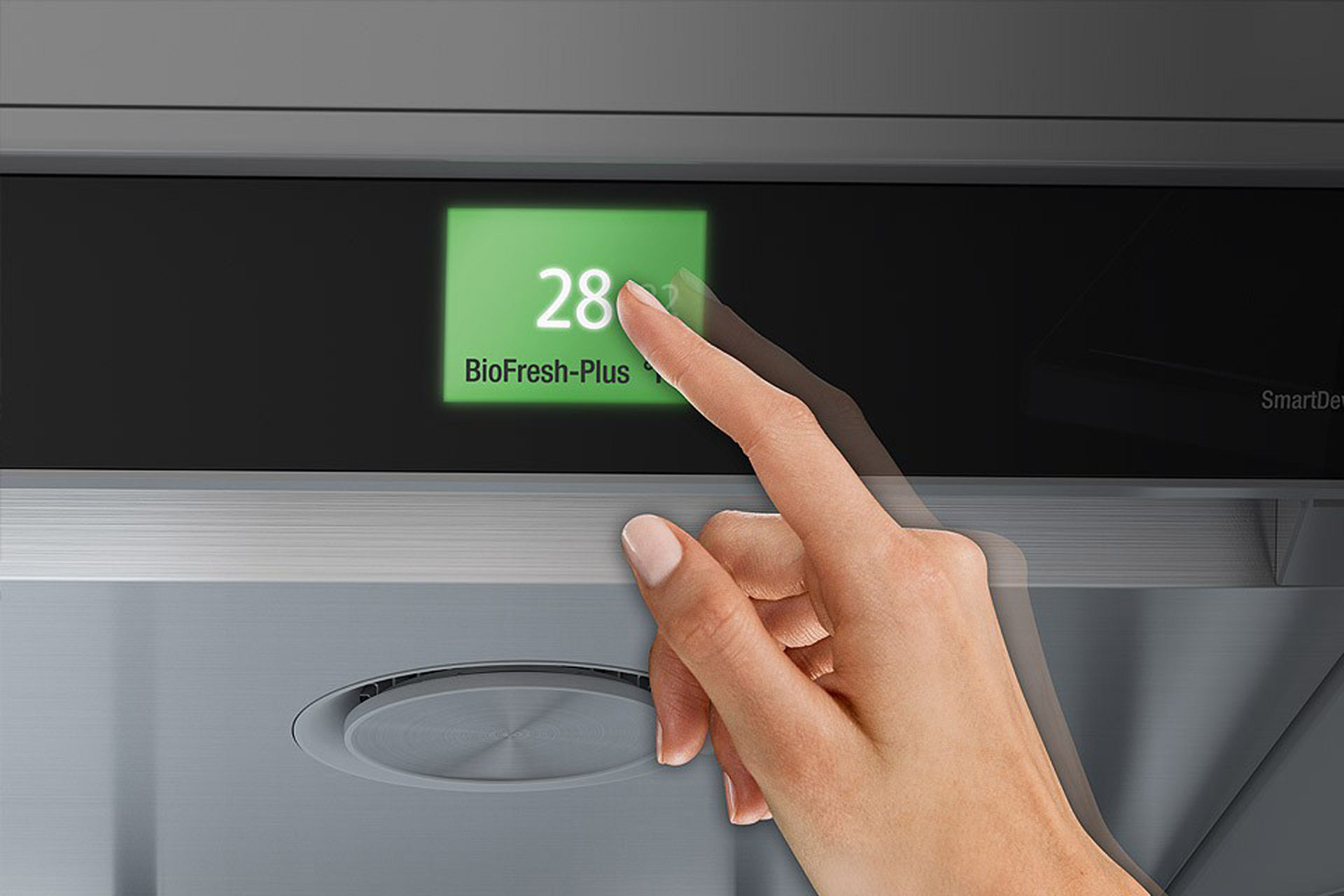 InfinitySwipe
The electronic touch screen consists of a bright and clear display. Its operation is intuitive and very simple.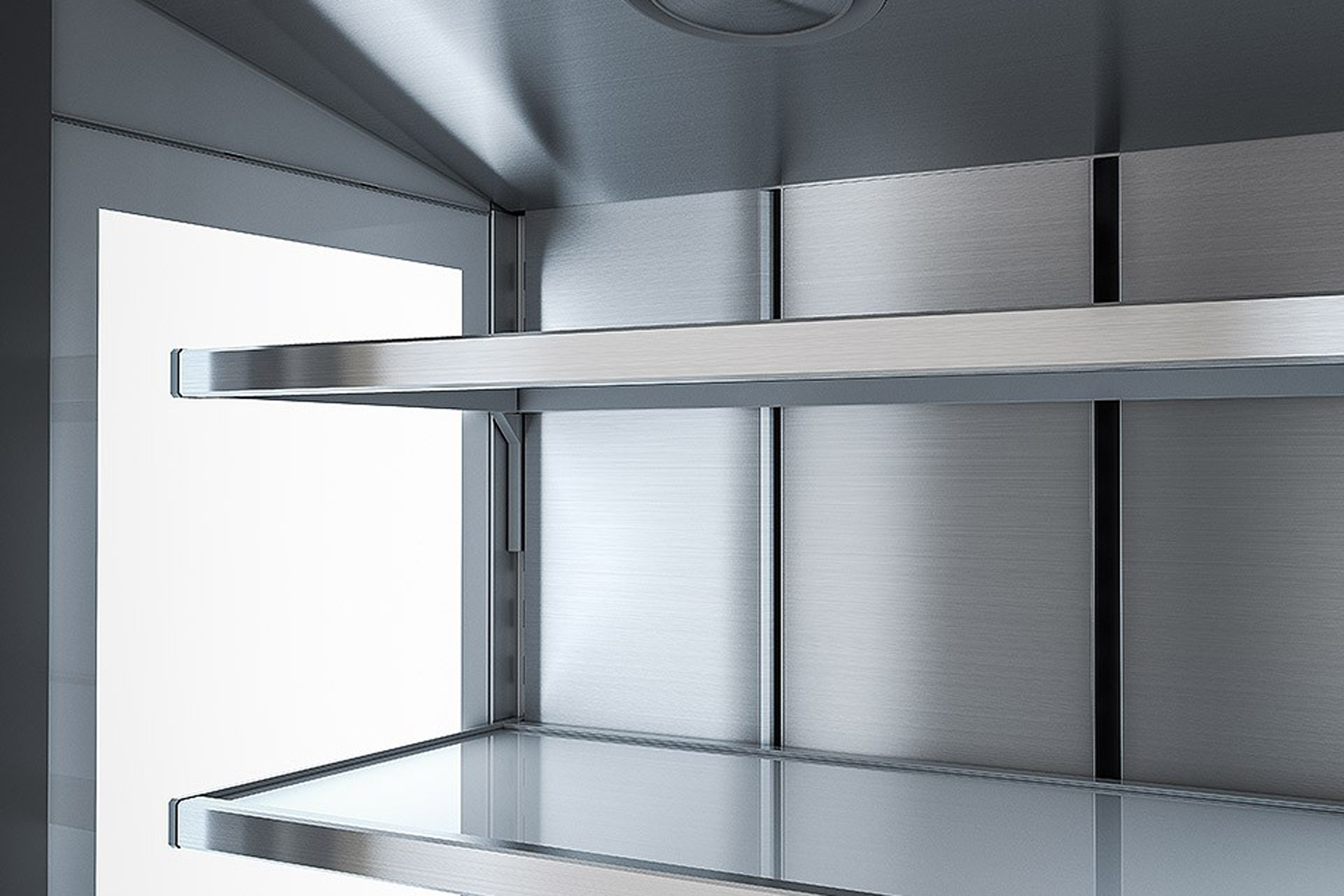 InfinityLight
The InfinityLight function creates elegant and even side lighting in the interior and can be individually adjusted. InfinityLight lighting not only stands out for its brilliant refinement, but also helps preserve food quality by emitting less heat.