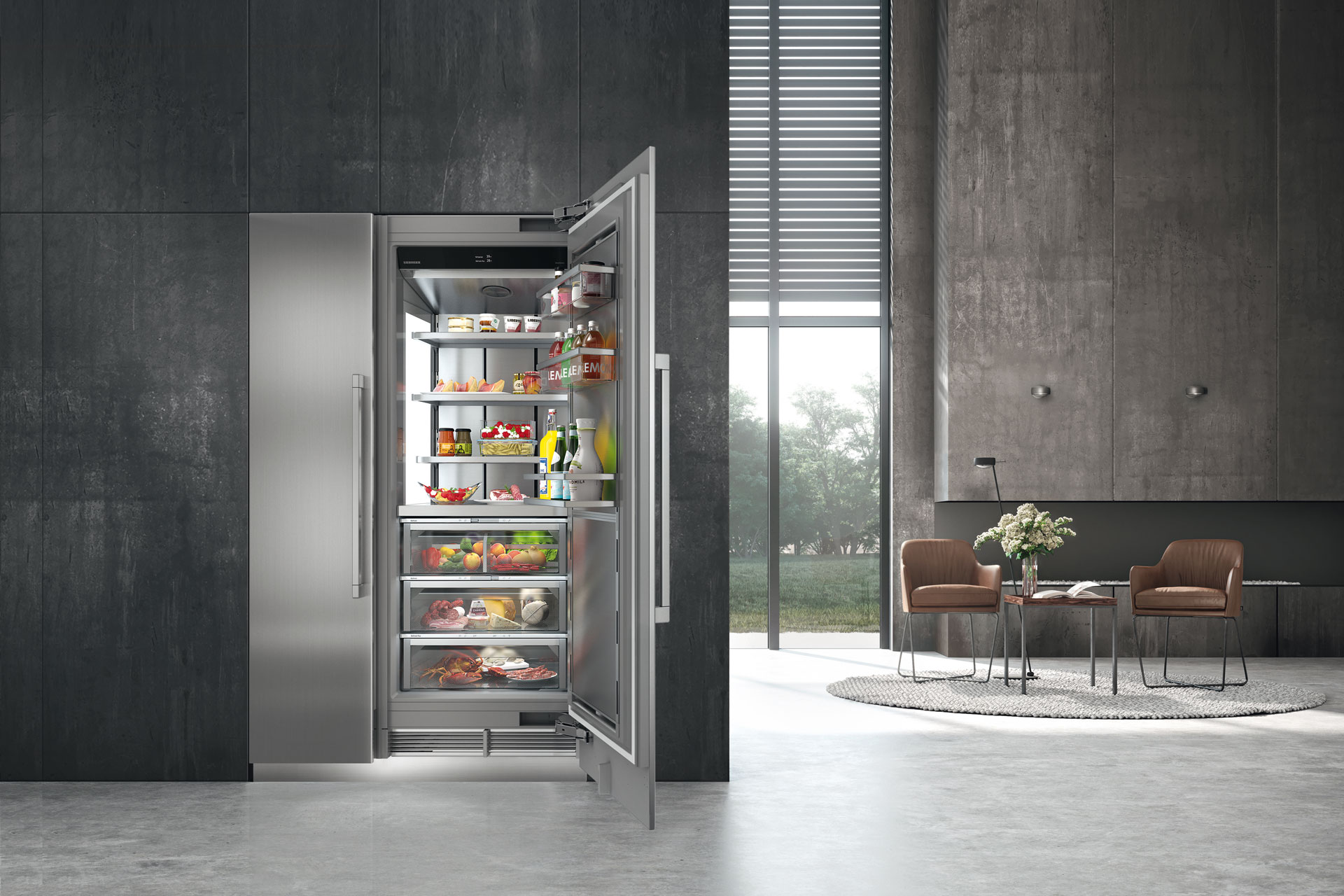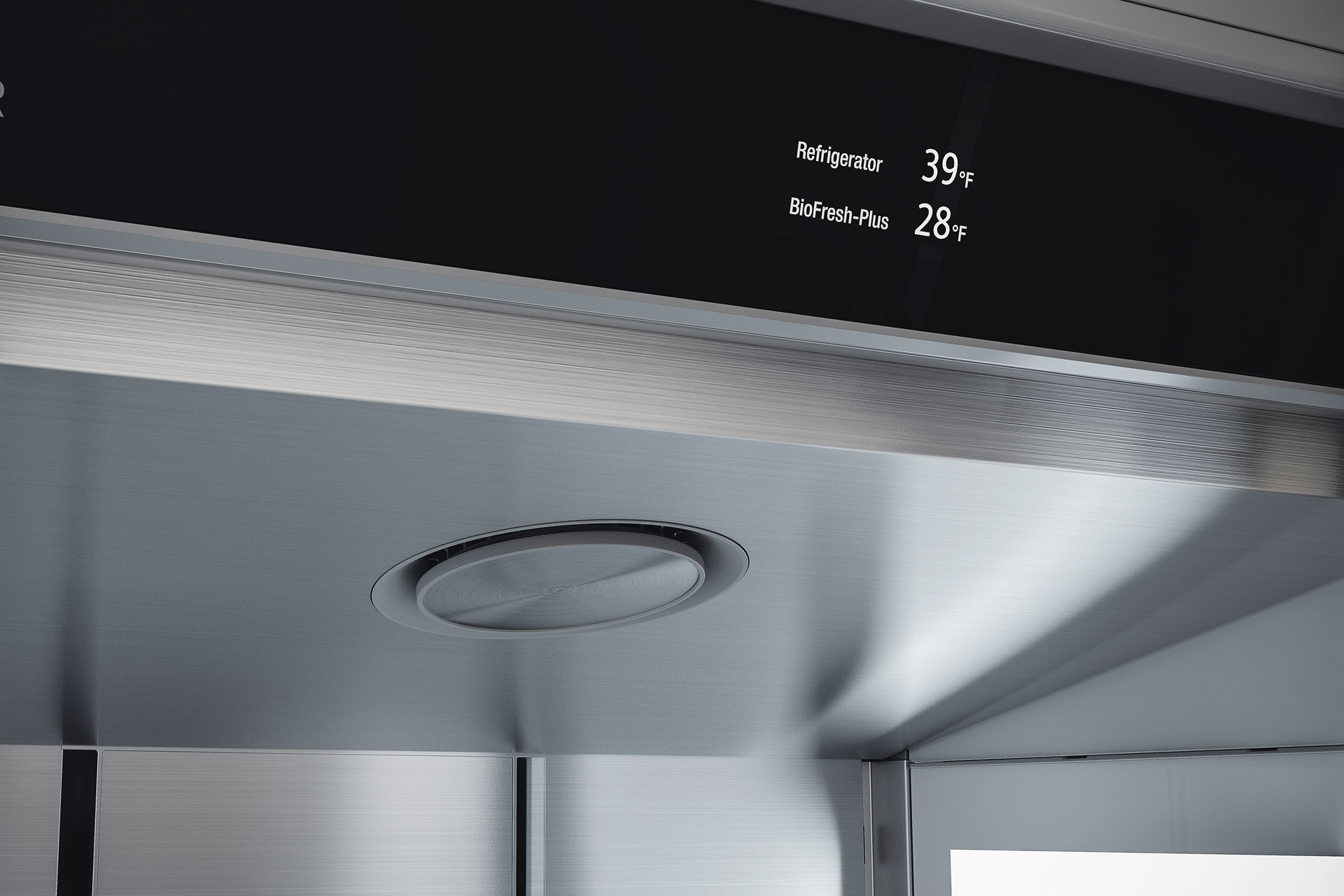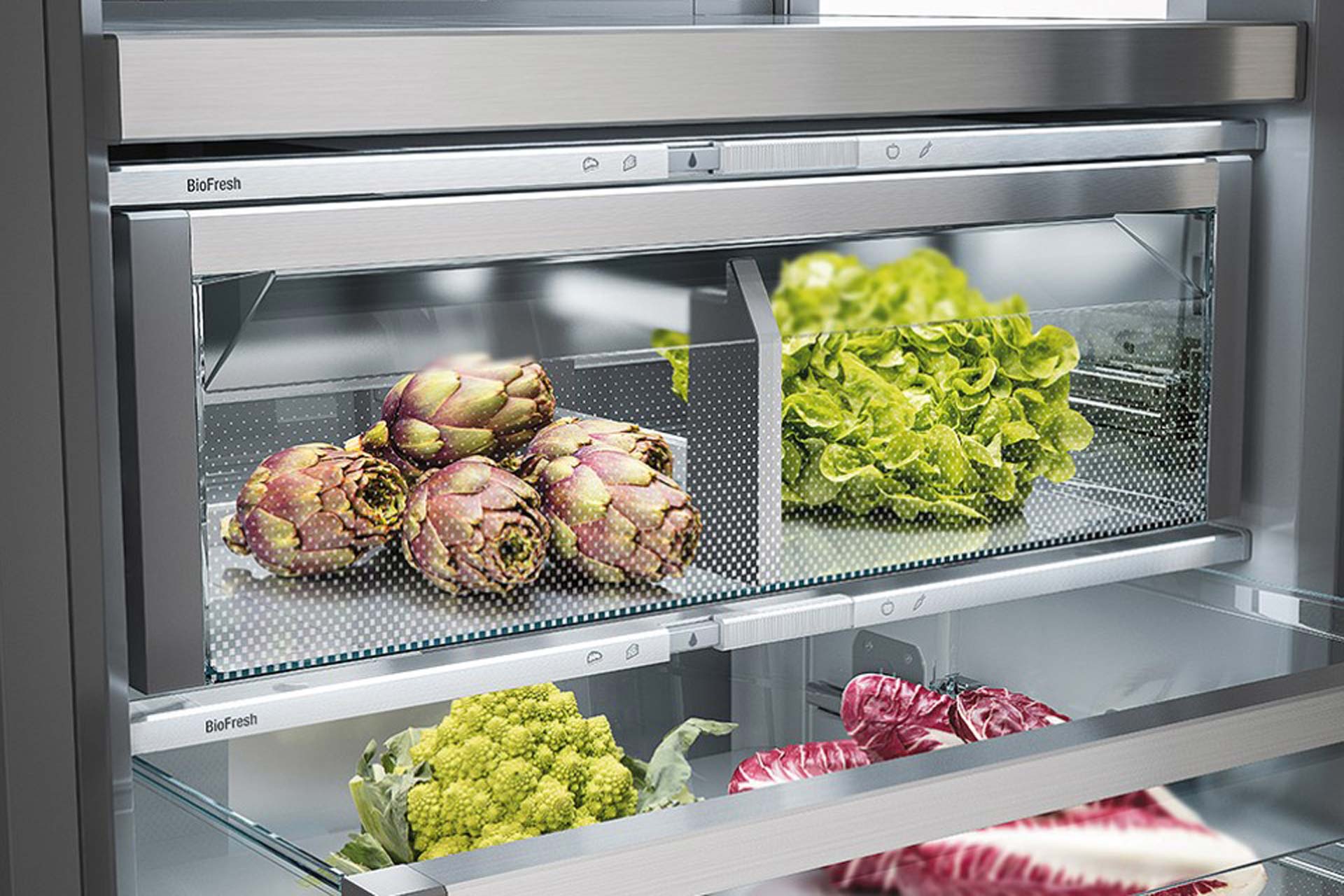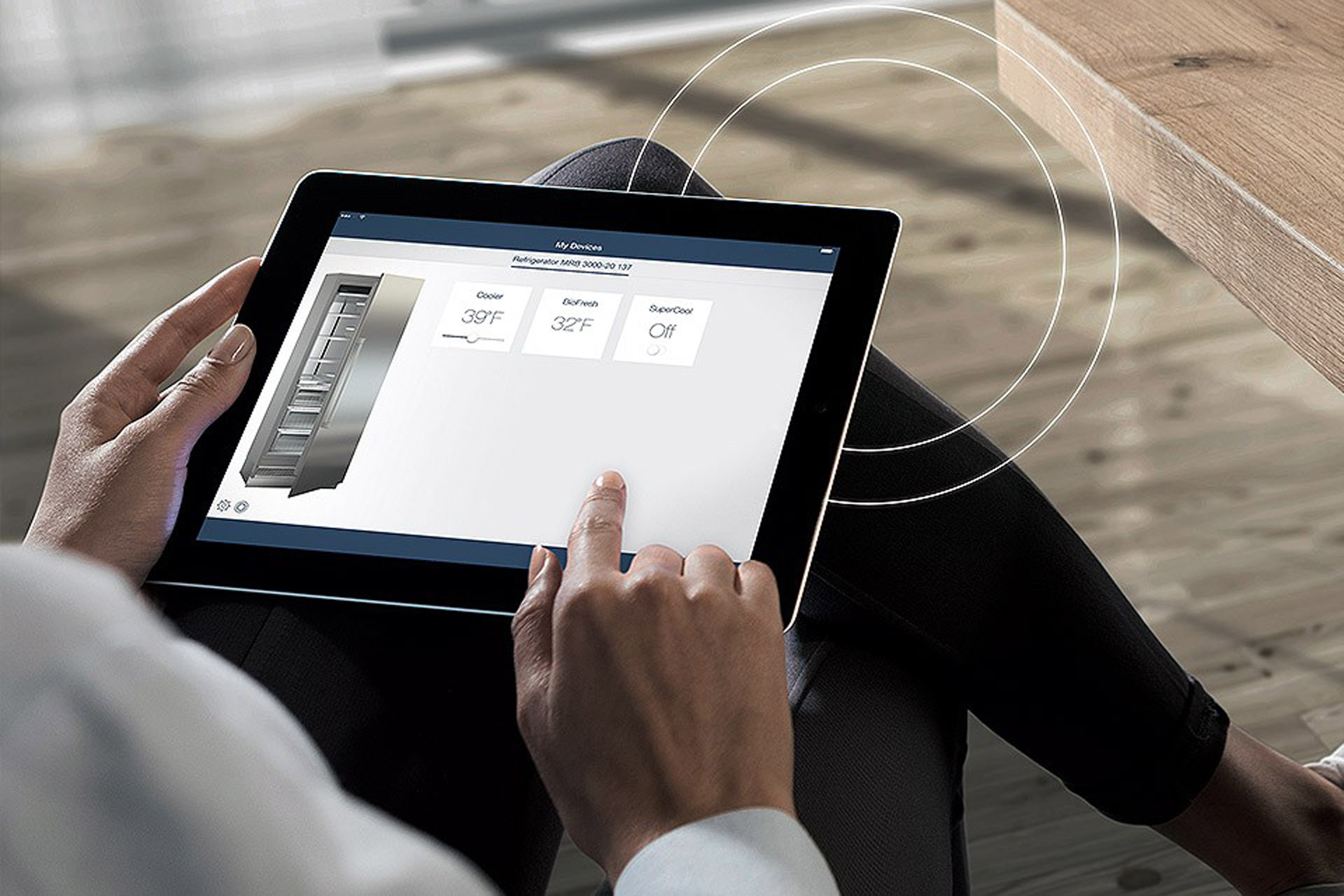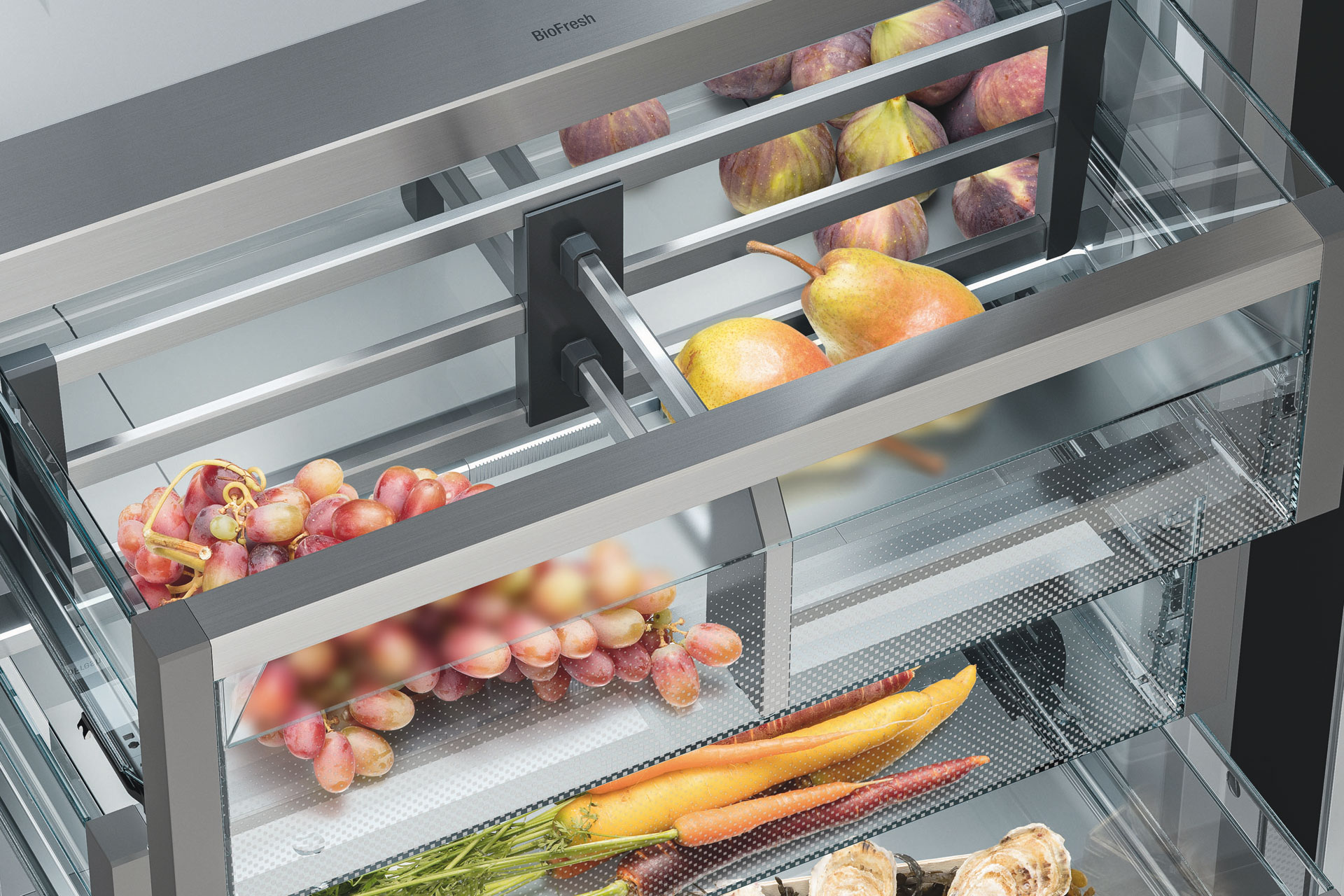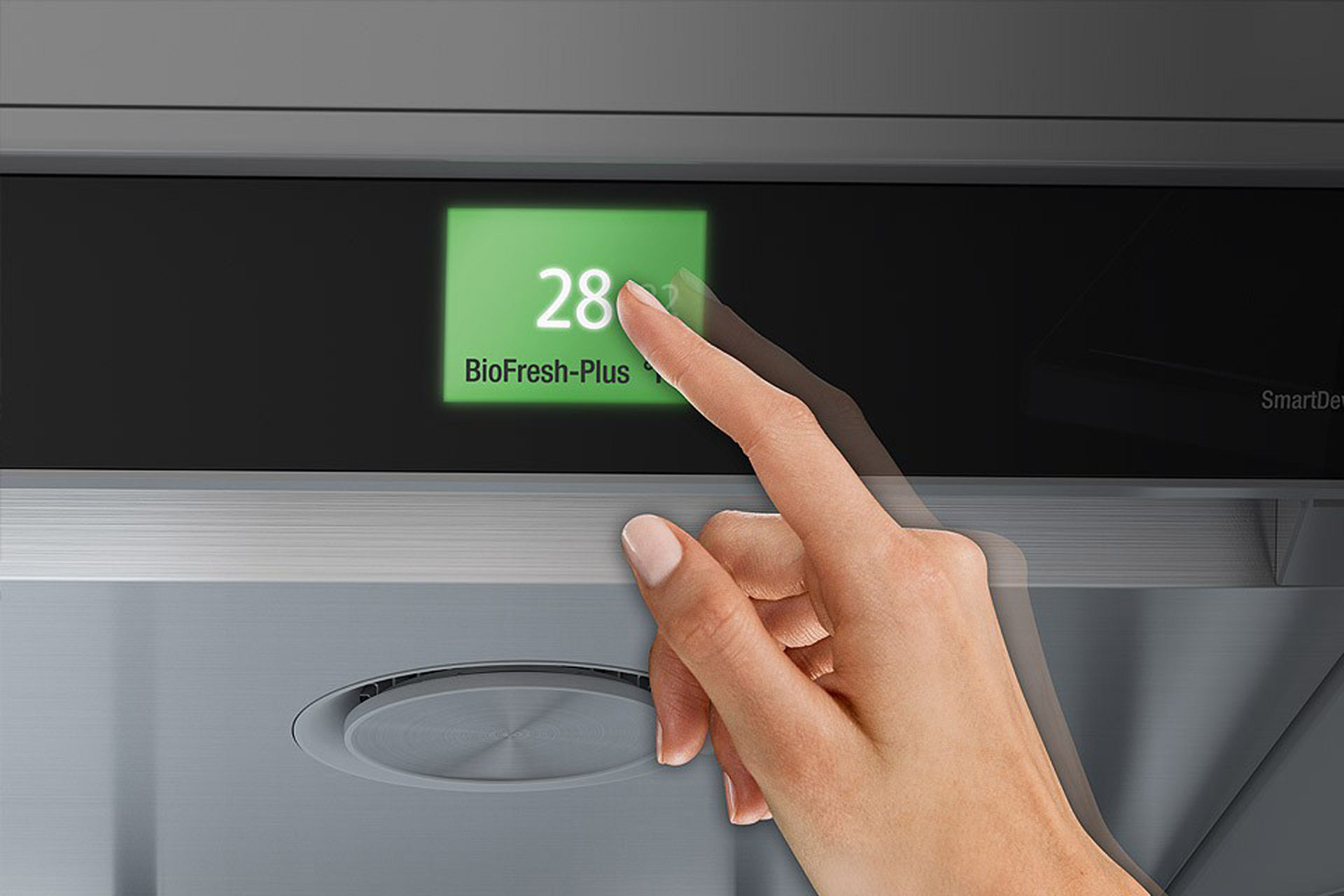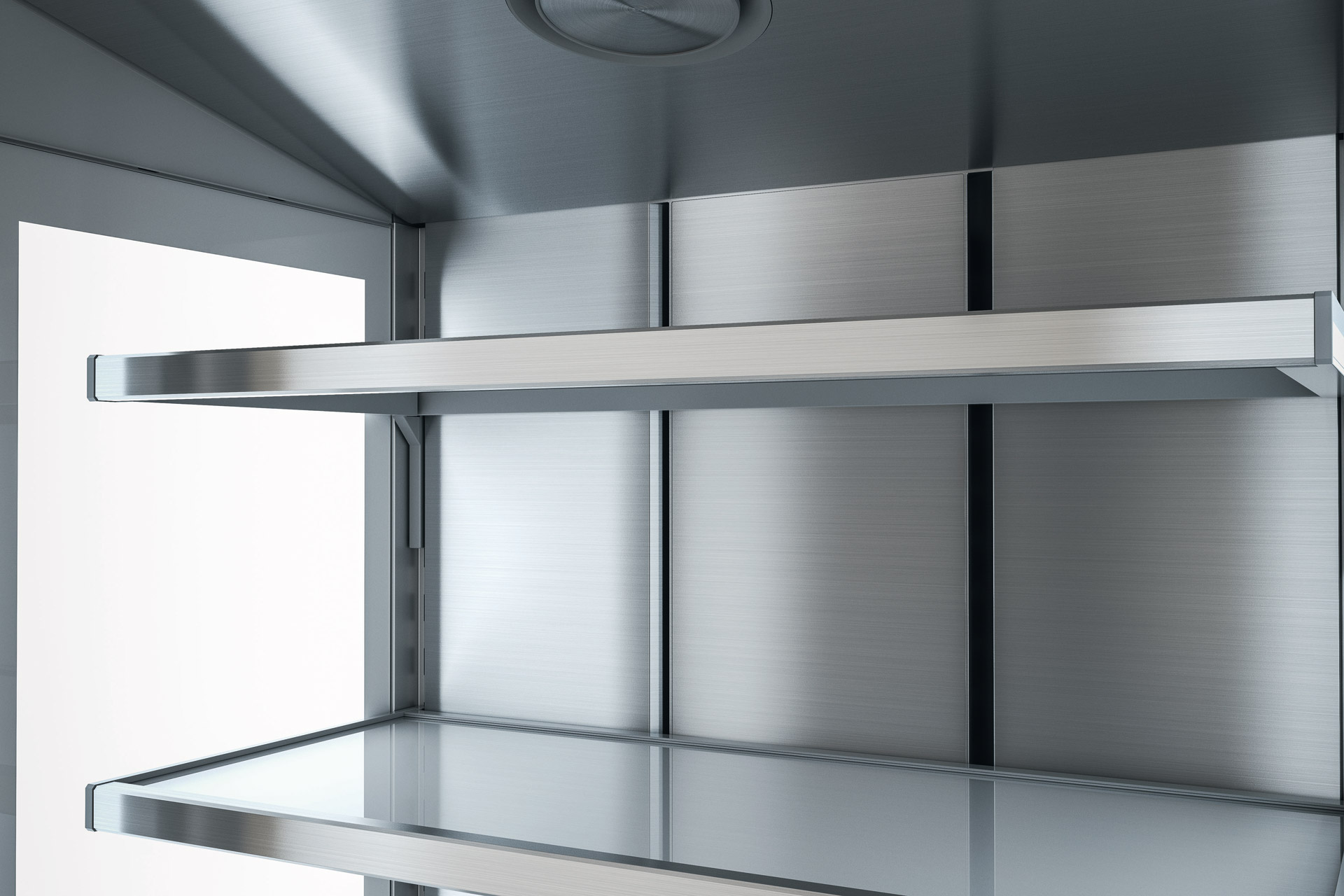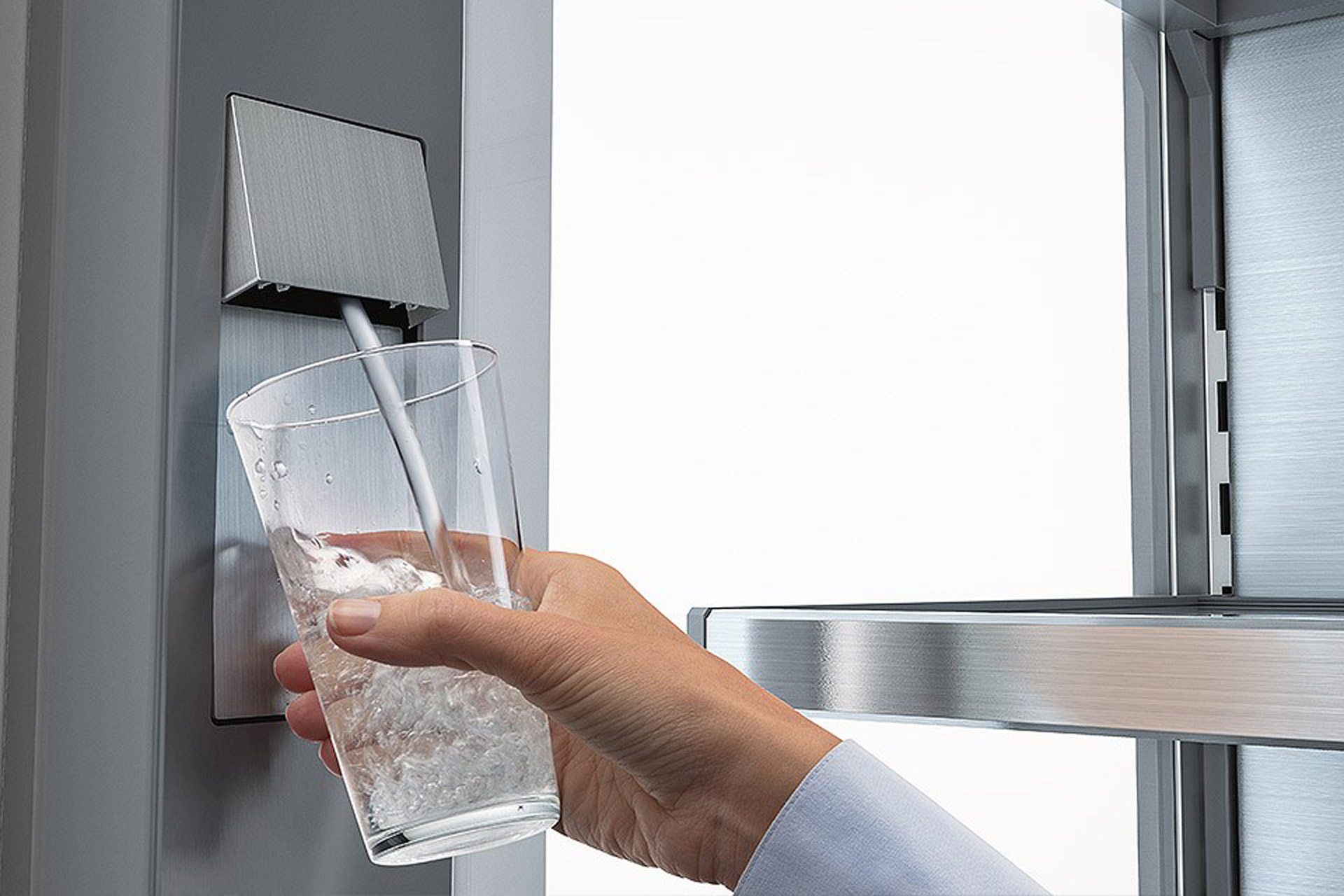 Monolith Refrigerators
Our freestanding fridges are the perfect combination of impressive design and the very latest freshness technology for the food storage.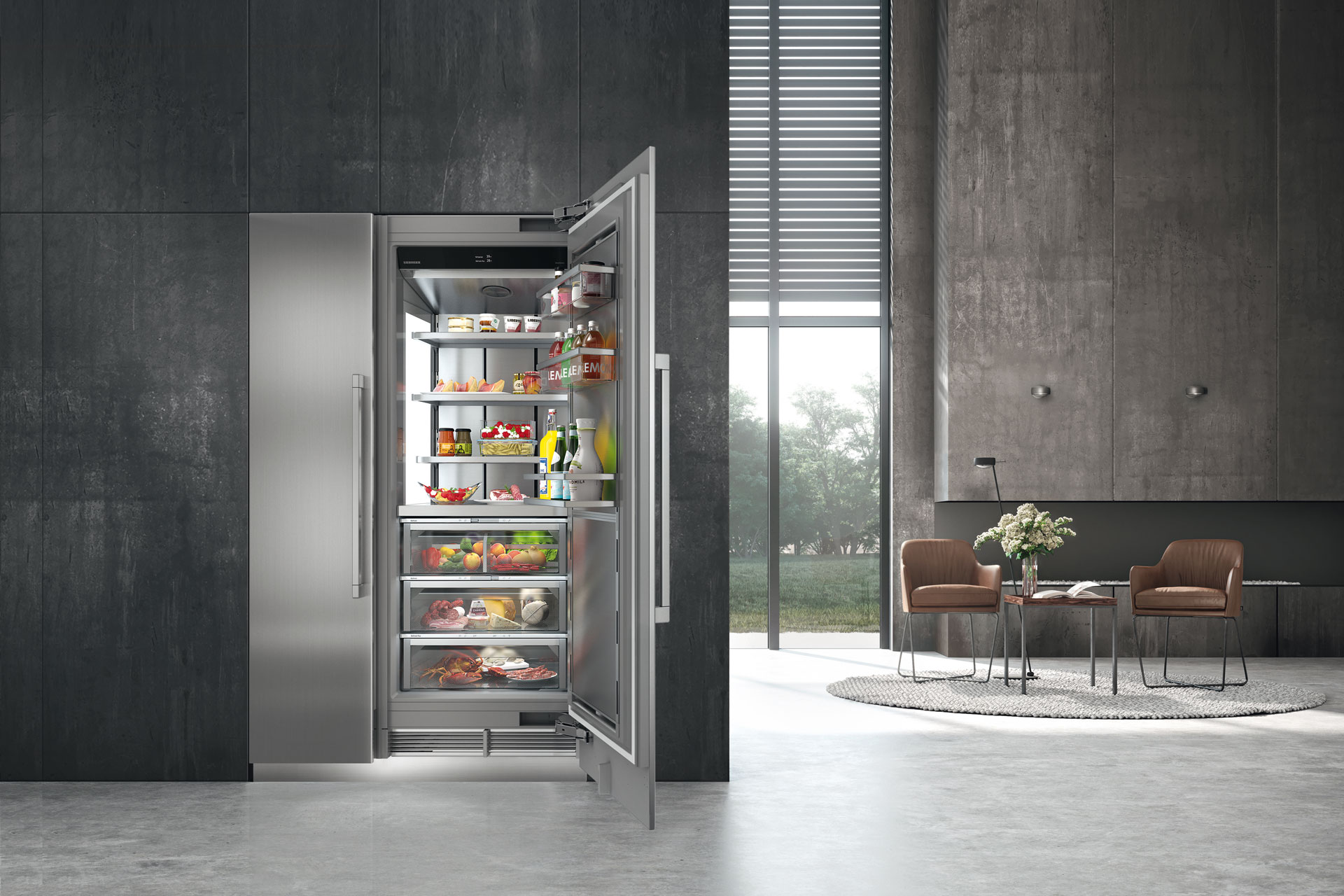 PowerCooling: Virtually uniform temperature distribution
Our highly effective PowerCooling system also ensures circulation of cold air even behind the door and virtually uniform temperature distribution on the onside. This means that goods stored in the door remain just as cold as all the other food in the refrigerator.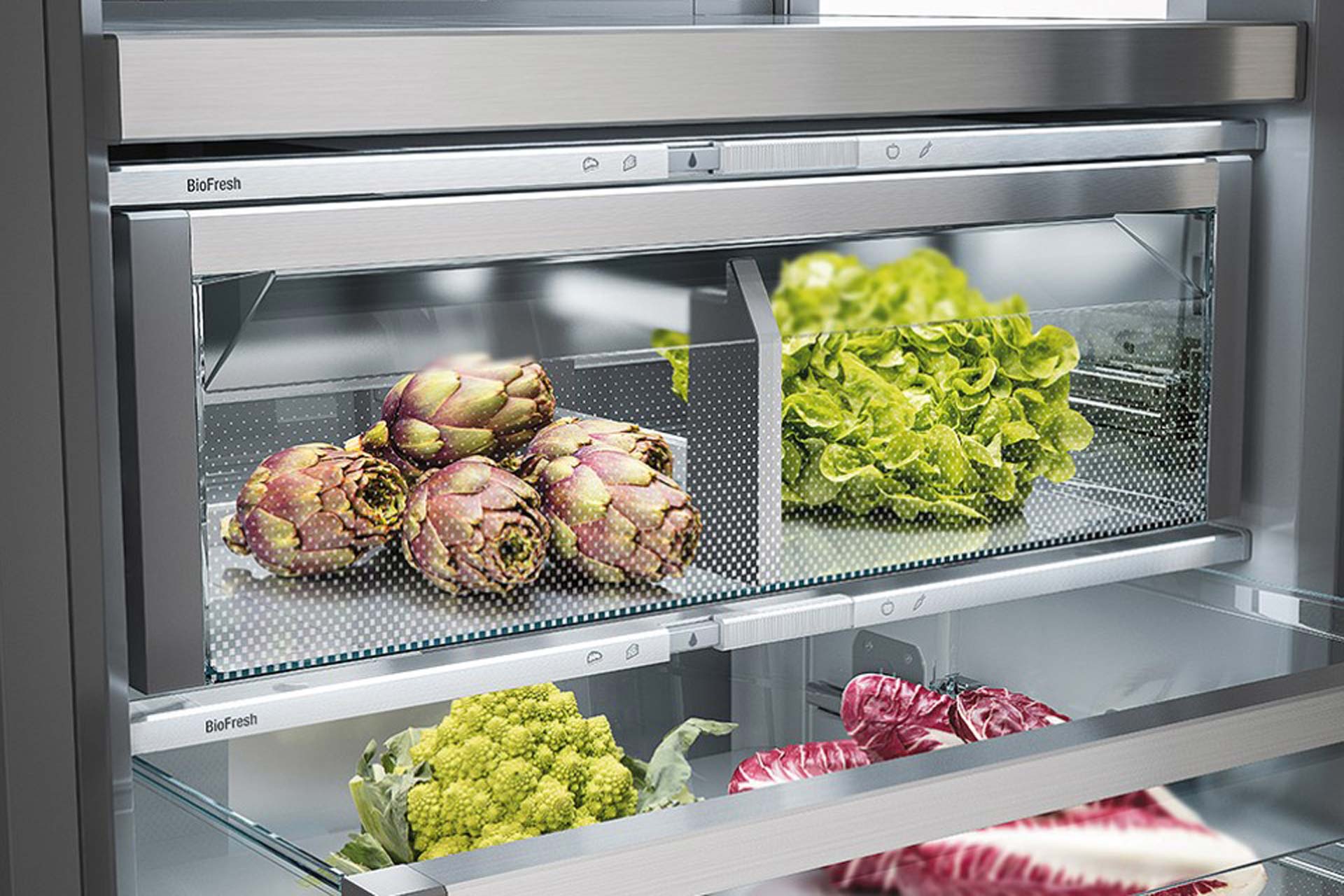 BioFresh-Plus: Simply enjoy fresh food for longer
With BioFresh-Plus, you have three drawers, each with independent climate control: Fruit and vegetables for example are stored under ideal ideal conditions in the HydroSafe with high humidity. And the DrySafe with low humidity is the optimal place for meat and cheese. The third drawer with temperatures as low as -2°C is perfect for storing fresh fish and seafood.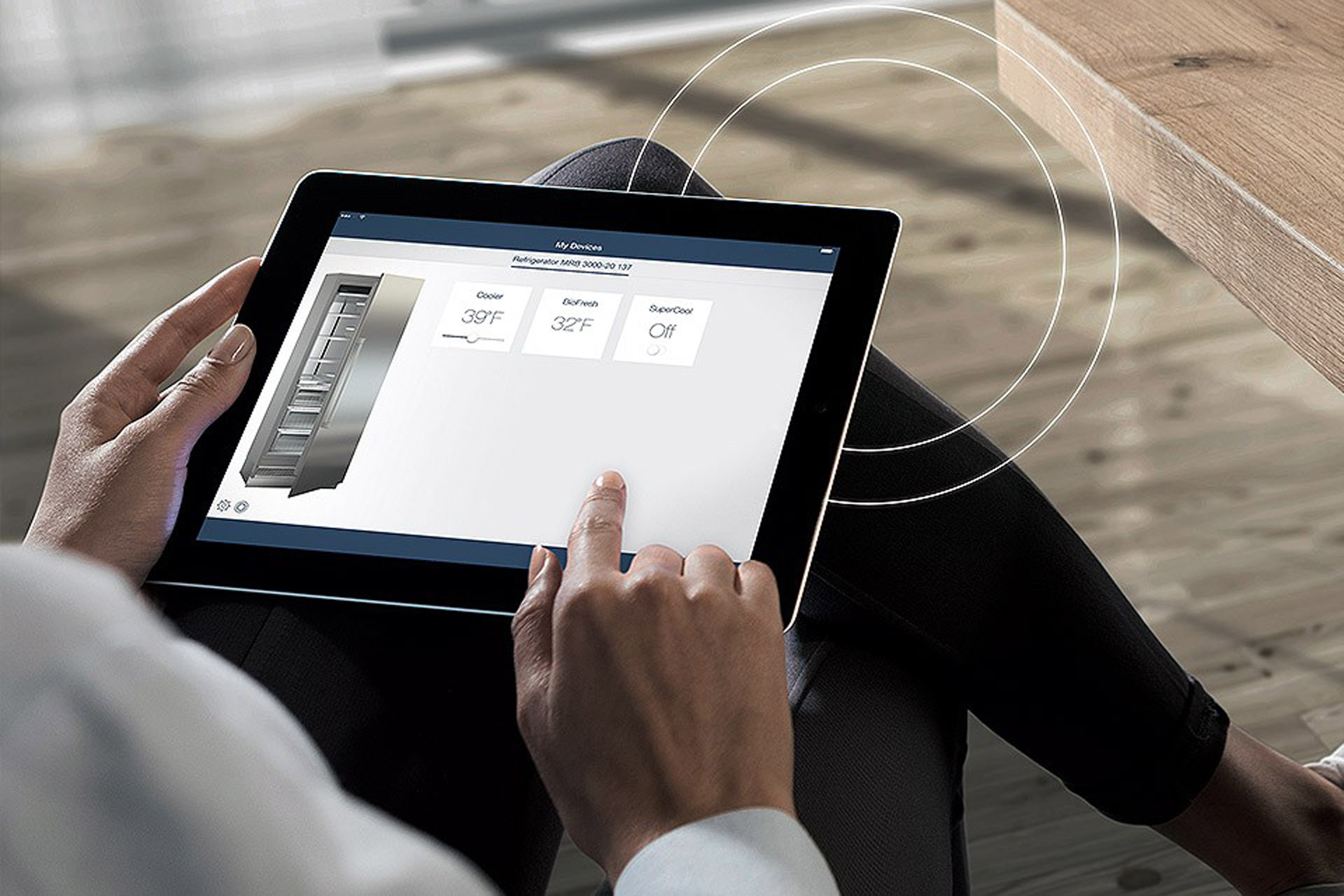 SmartDevice: Well prepared for the future
Our appliances have an extremely long service life. Monolith too, of course. Thanks to the SmartDeviceBox app, you can conveniently control your Monolith from your smartphone or tablet. For example, activate the SuperCool or SuperFrost functions when you buy it so you can quickly cool your fresh food at home. You'll also have alert messages if a door is left open or if the power cuts out.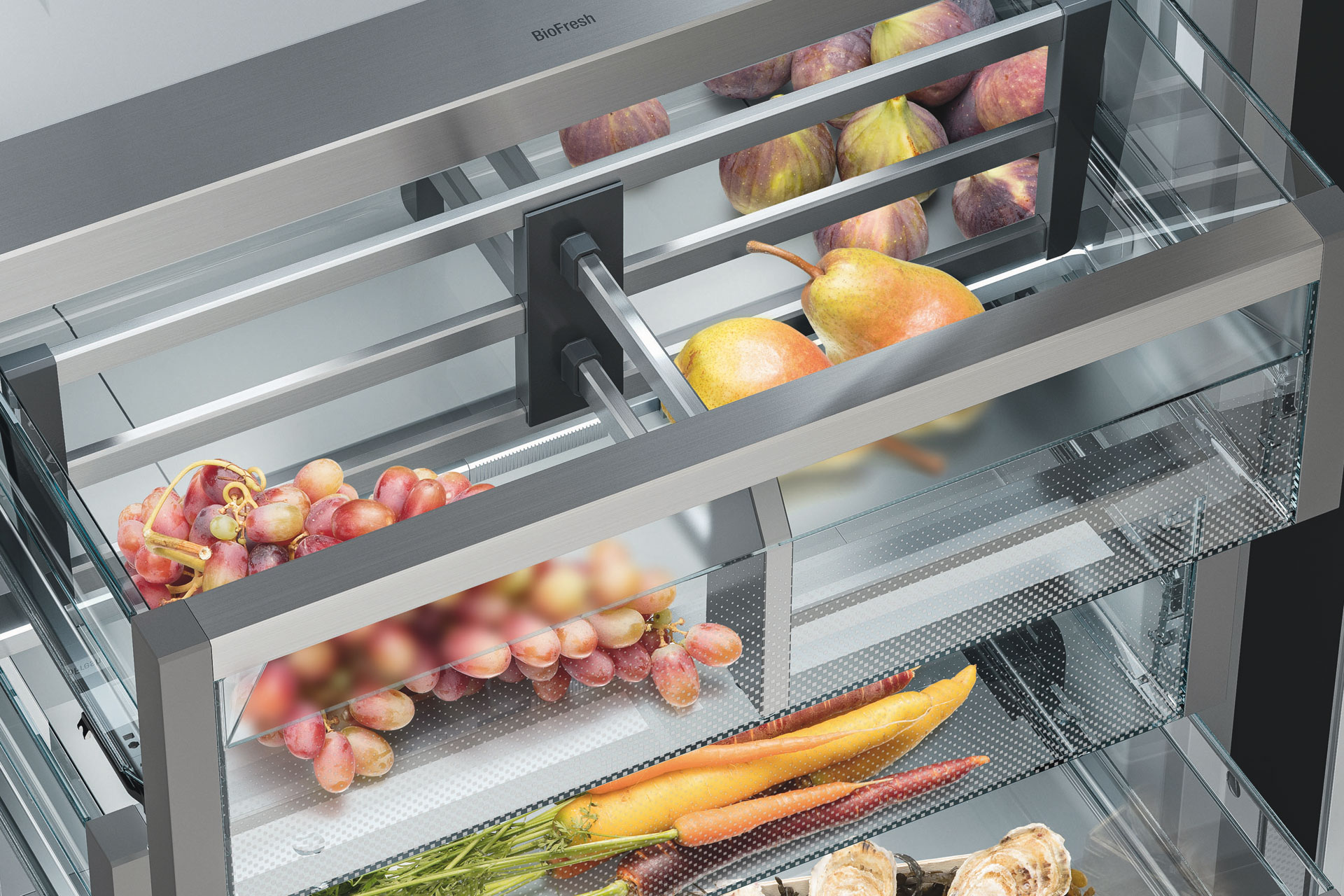 Our flexible highlights: FlexSystem a InfinityBeam
Each Monolith is equipped with the FlexSystem. Our convenient organisation system helps you arrange and store your food in your preferred BioFresh-Safe compartment in a completely flexible and clear way. The InfinityBeam function provides special light accents in the BioFresh-Safe compartments. Thanks to the LED lighting, you will have a quick overview of the contents of the compartment, even when it is closed.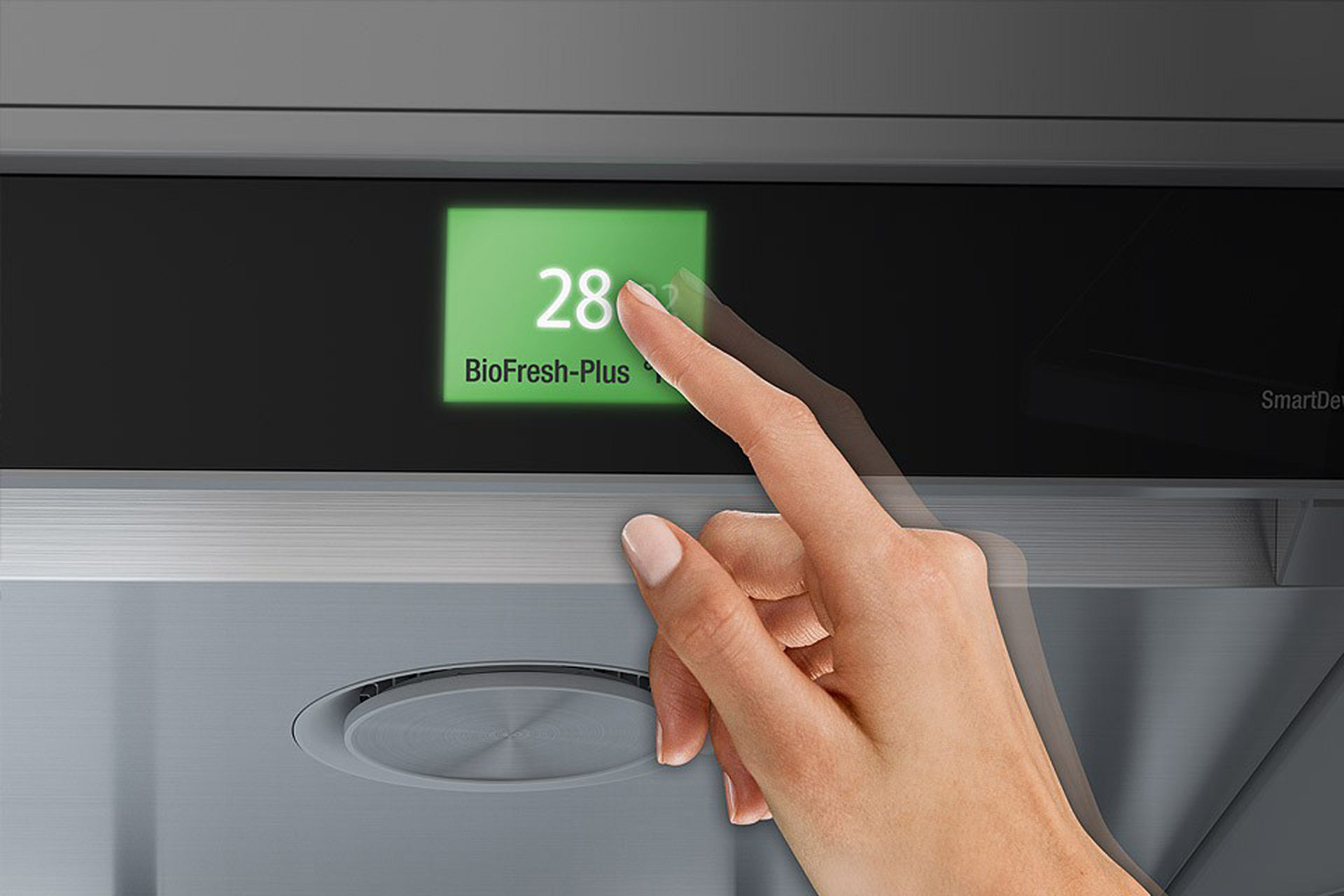 InfinitySwipe
The electronic touch screen consists of a bright and clear display. Its swipe operation is intuitive and very simple.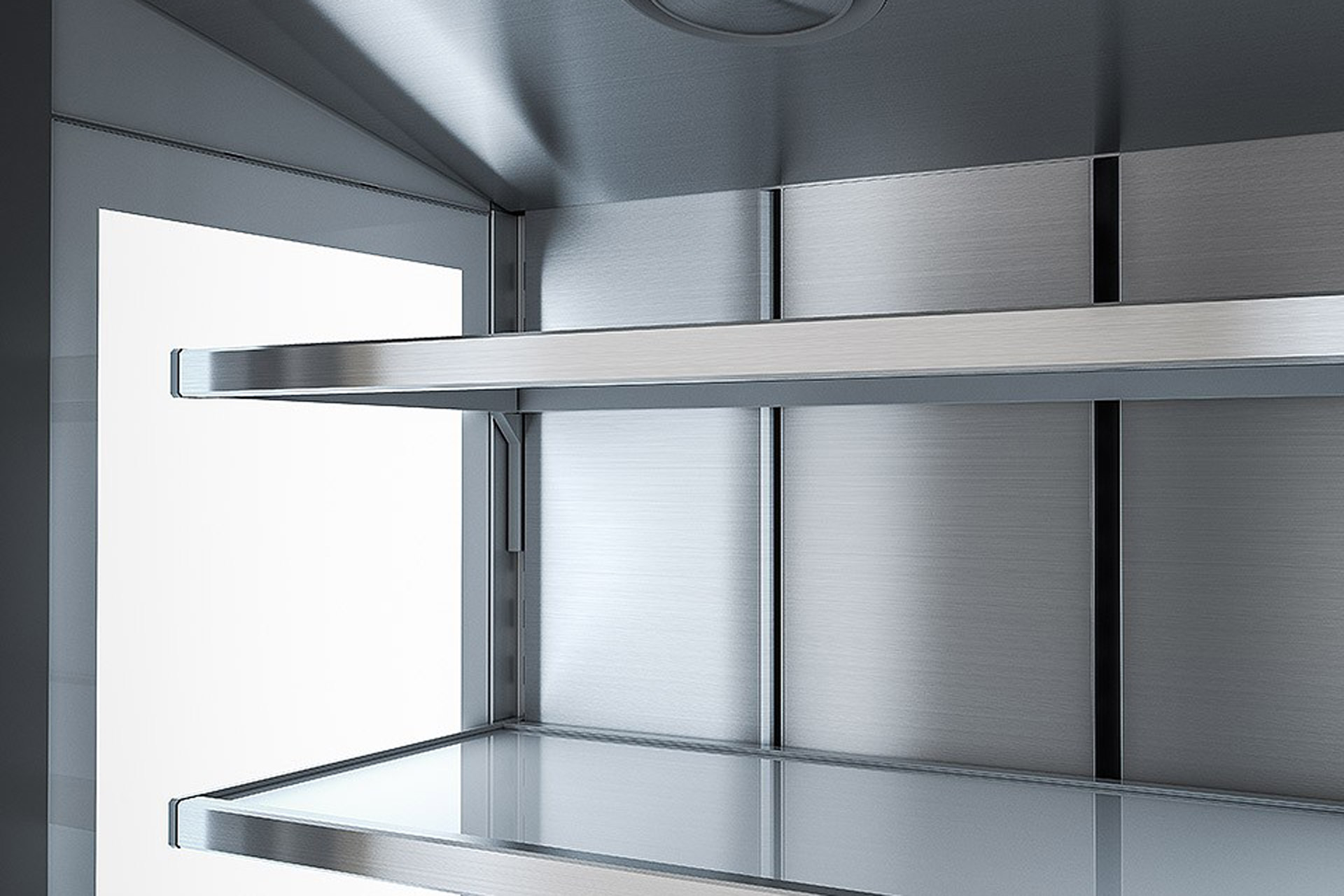 InfinityLight
The InfinityLight function creates elegant and consistent side lighting in the interior and can be individually adjusted. The InfinityLight lighting stands out not only for its brilliant refinement, but also helps preserve the quality of food thanks to less heat radiation.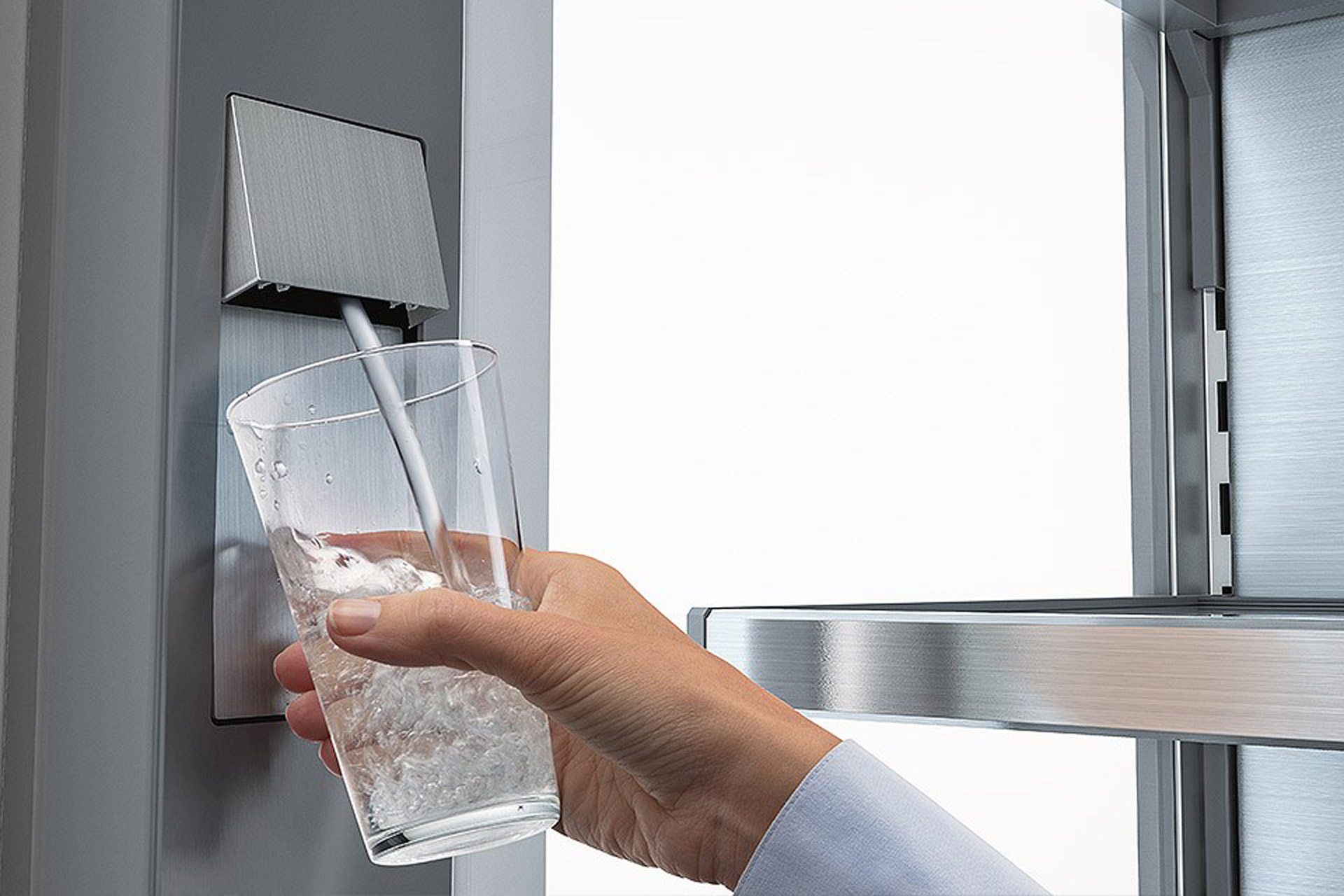 InfinitySpring: This spring has its source in the fridge
The Monolith is equipped with a integrated InfinitySpring water dispenser that is always available when you need it. And when it's not needed, it's almost invisible. InfinitySpring is designed to fit almost any size container. The integrated filtration system ensures perfect water quality.