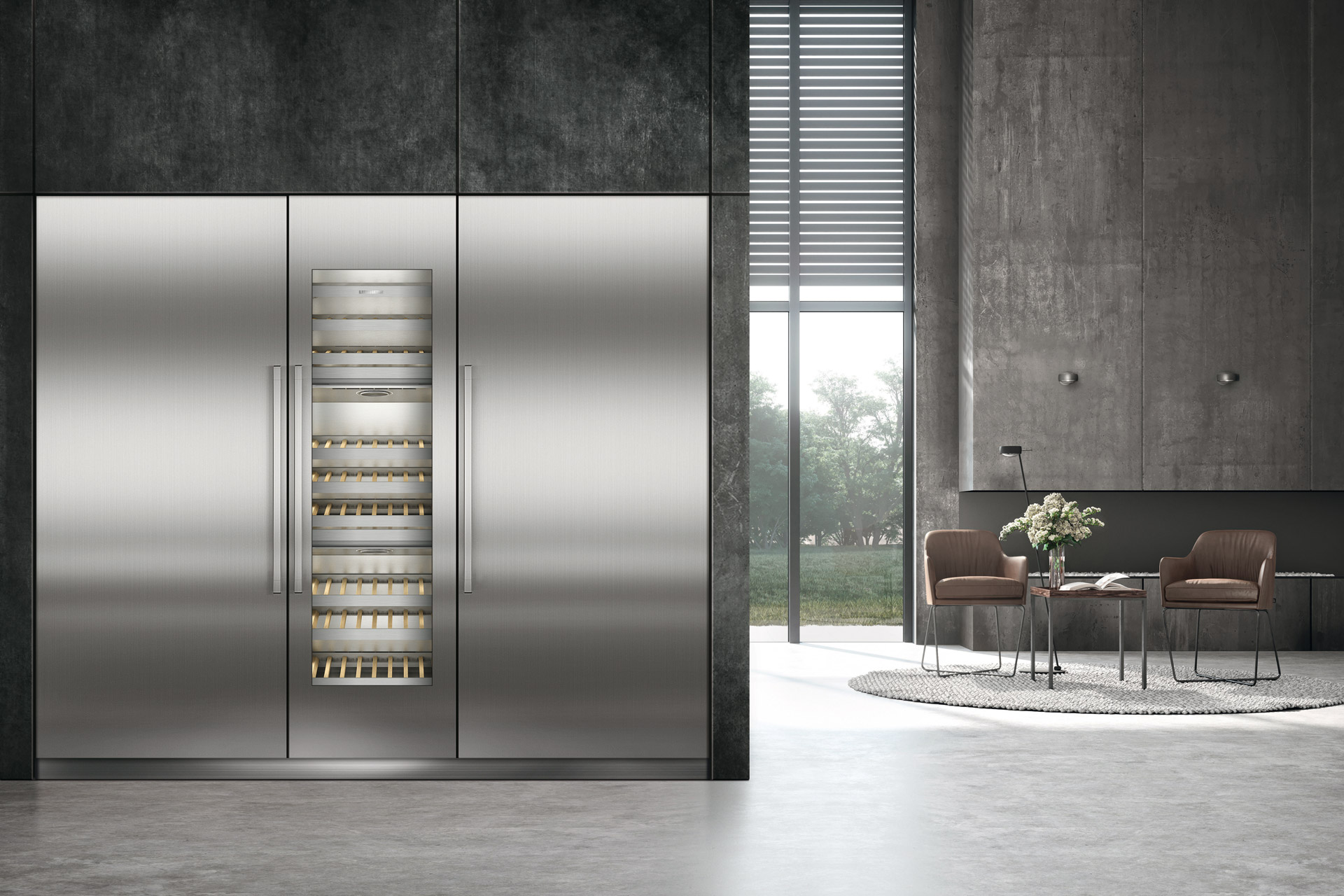 Monolith wine coolers
Our wine refrigerators were inspired by the world's finest wine cellars. We looked at them and found out what wine needs for optimal storage. We eventually used this knowledge to develop our modern Monolith wine coolers.
InfinityLight
InfinityLight creates elegant and even side lighting in the interior and can be individually customised. Meet the fully integrated LED lighting that creates a soft and brightening effect when opened. The InfinityLight lighting not only stands out for its brilliant refinement, but also helps to preserve the quality of the food by emitting less heat.
Custome labels
Create a system in your wine collection and label it conveniently. Simply place a reusable label on each wine rack rail. You'll always be on top of things and quickly find each bottle of wine.
InfinitySwipe
Control every function of your wine cooler easily on the intuitive Monolith touchscreen. This user-friendly feature includes a bright and clear Touch & Swipe display that shows up to three temperature readings on these multi-zone wine coolers.
InfinityProtection
Monolith wine coolers have two temperature sensors in each compartment to help protect your wine from significant temperature fluctuations. When the sensors detect a critical temperature change, you will be alerted immediately and can protect your wines from overheating or overcooling.
FreshAir activated charcoal filter
Your wine collection deserves the best air quality, which is why the FreshAir Monolith Series includes an activated charcoal filter in every compartment. The FreshAir activated charcoal filter cleans the incoming air and filters out unpleasant odors that could negatively affect the quality of the wine.
Flexible drawers on telescopic rails
Flexible drawers allow customization for larger bottles of wine and champagne. Store all the bottles in your collection and take full advantage of the Monolith wine cooler's possibilities.
InfinityBoard
The special feature of the Monolith wine cooler is the InfinityBoard. The InfinityBoard can be slid out as a temporary storage compartment while you are arranging your bottles or storing new bottles for your collection. It also makes serving easier - you pour the wine and the bottles stay in one place where they are best.