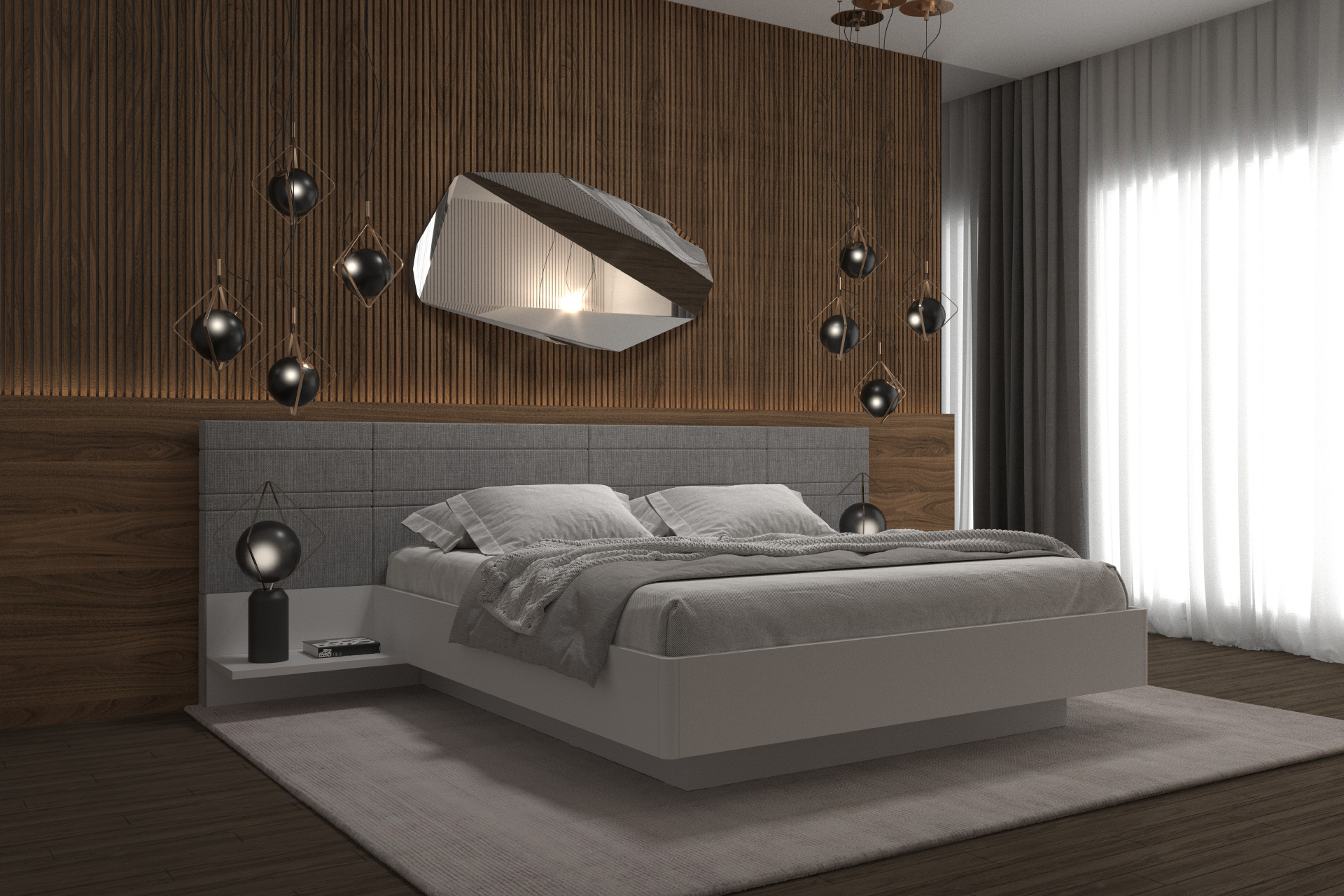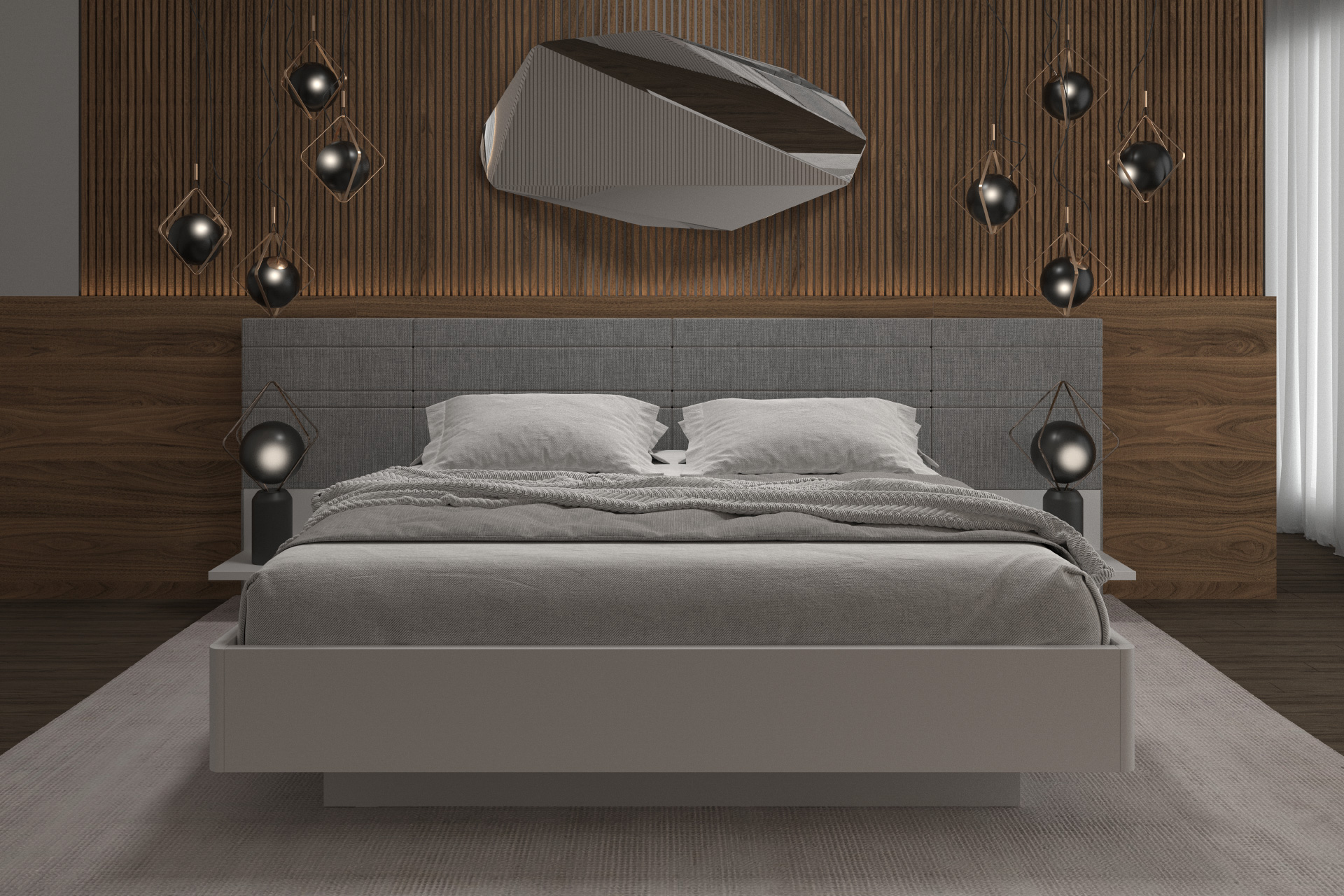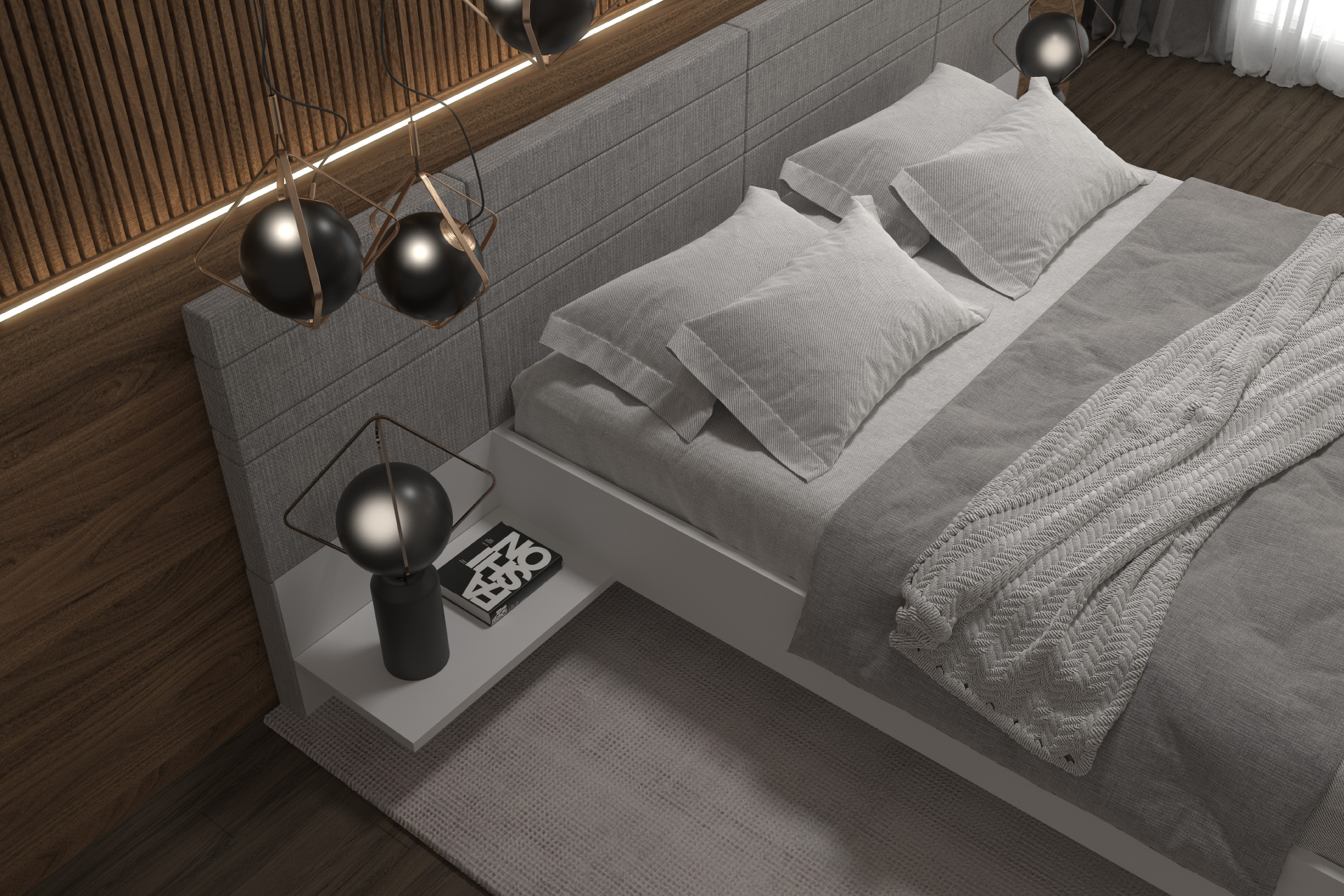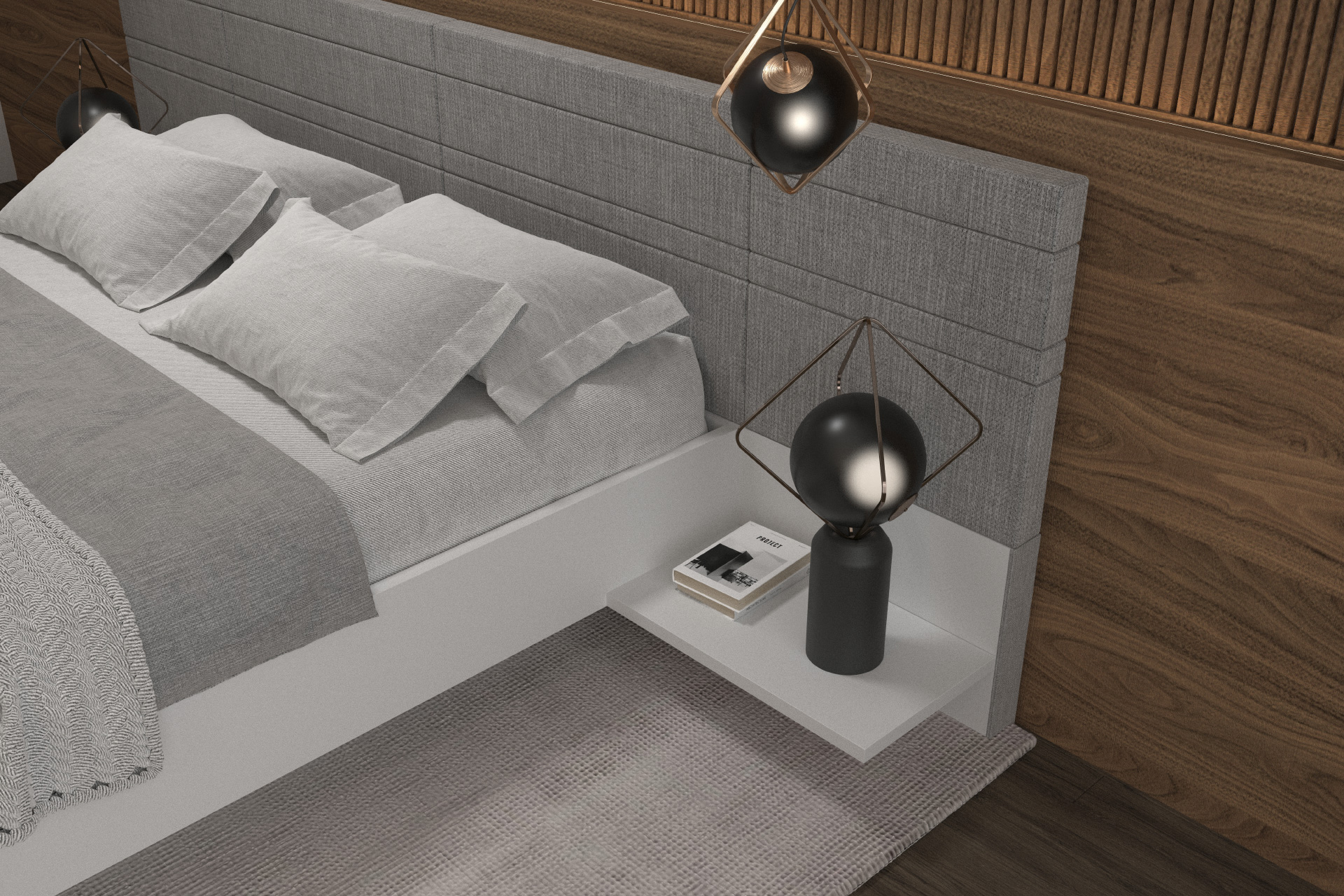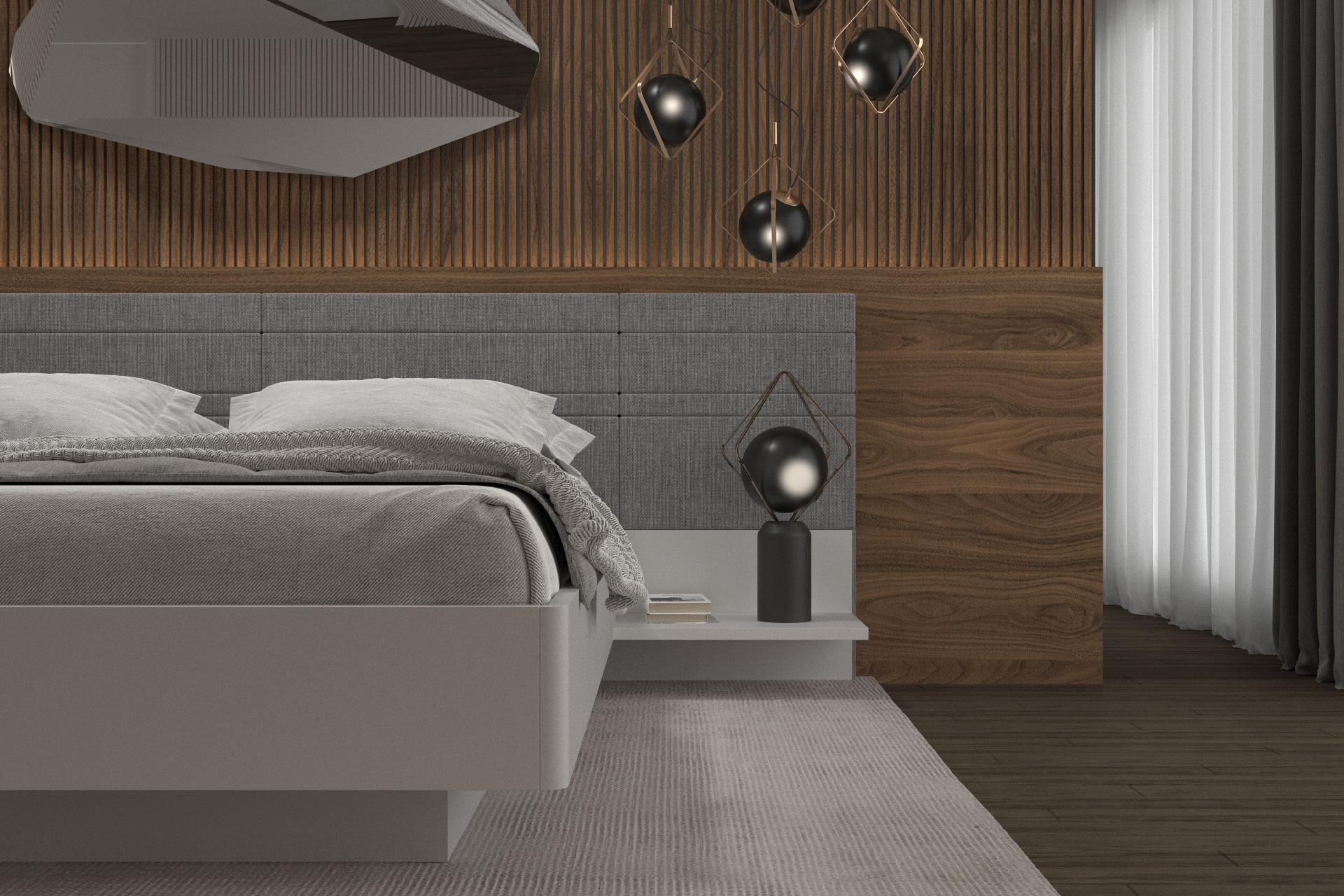 CHARLOTTE bedroom
In a room, the CHARLOTTE series looks very airy and elegant. In addition, the bed practically levitates around the central base.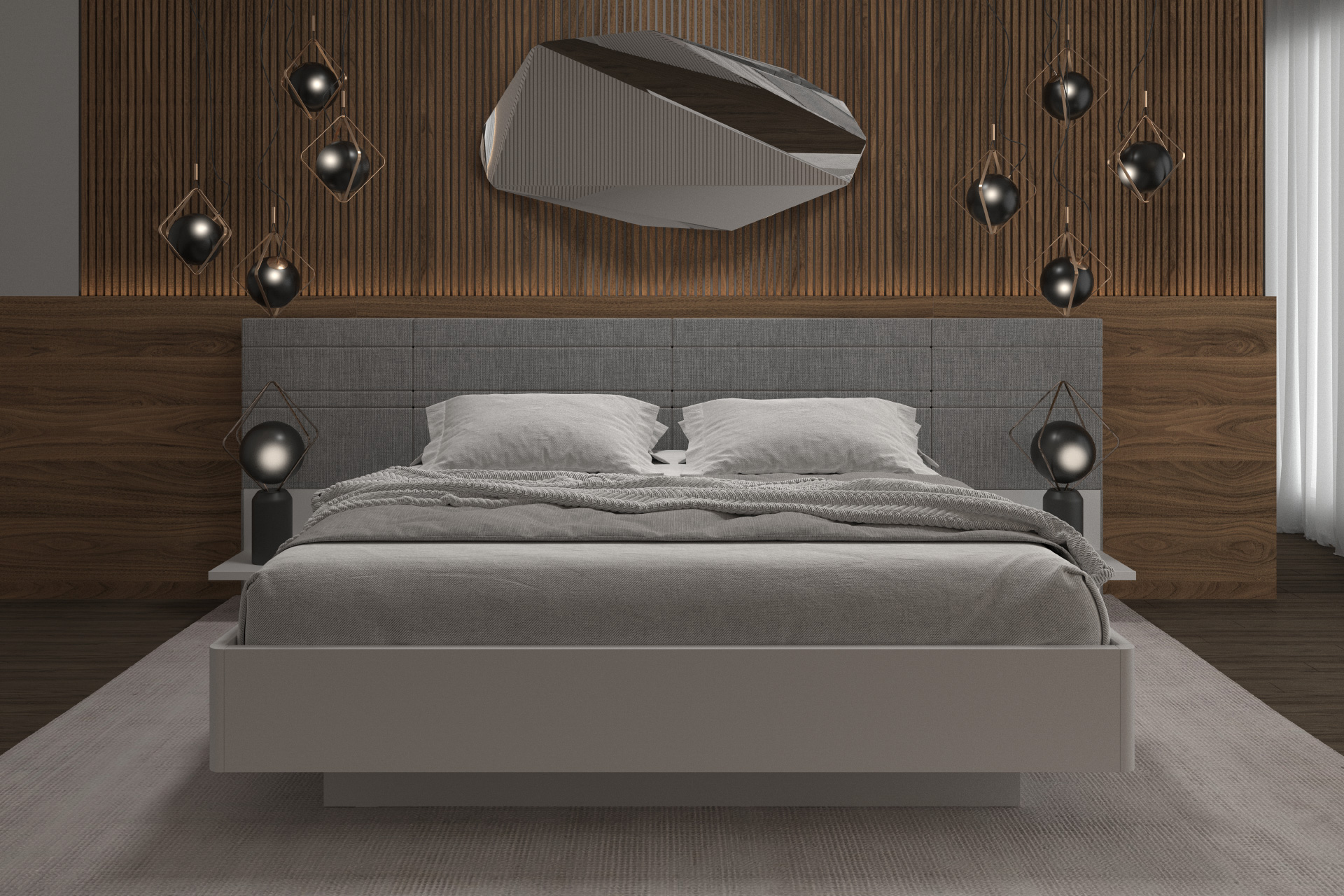 Padded headboard
with symmetrical stitching is proportionally perfectly balanced with the overall design of the bed.
Design shown:
grey varnish - matt / BRAVEHEART 08-SILVER upholstery
This bedroom is also available in other colours and materials.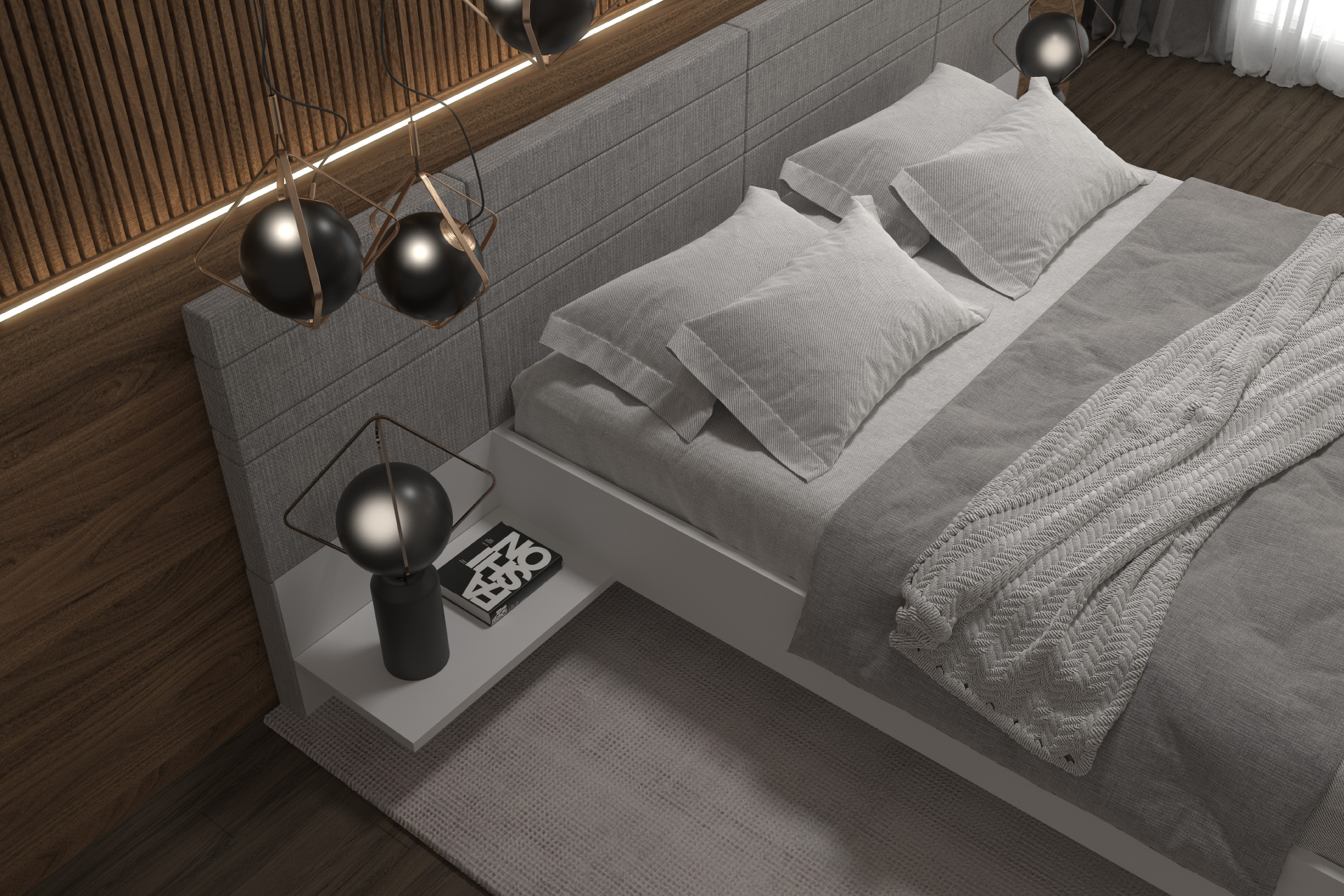 Bedside tables
in a lightweight version perfectly support the overall impression of this elegant bedroom.