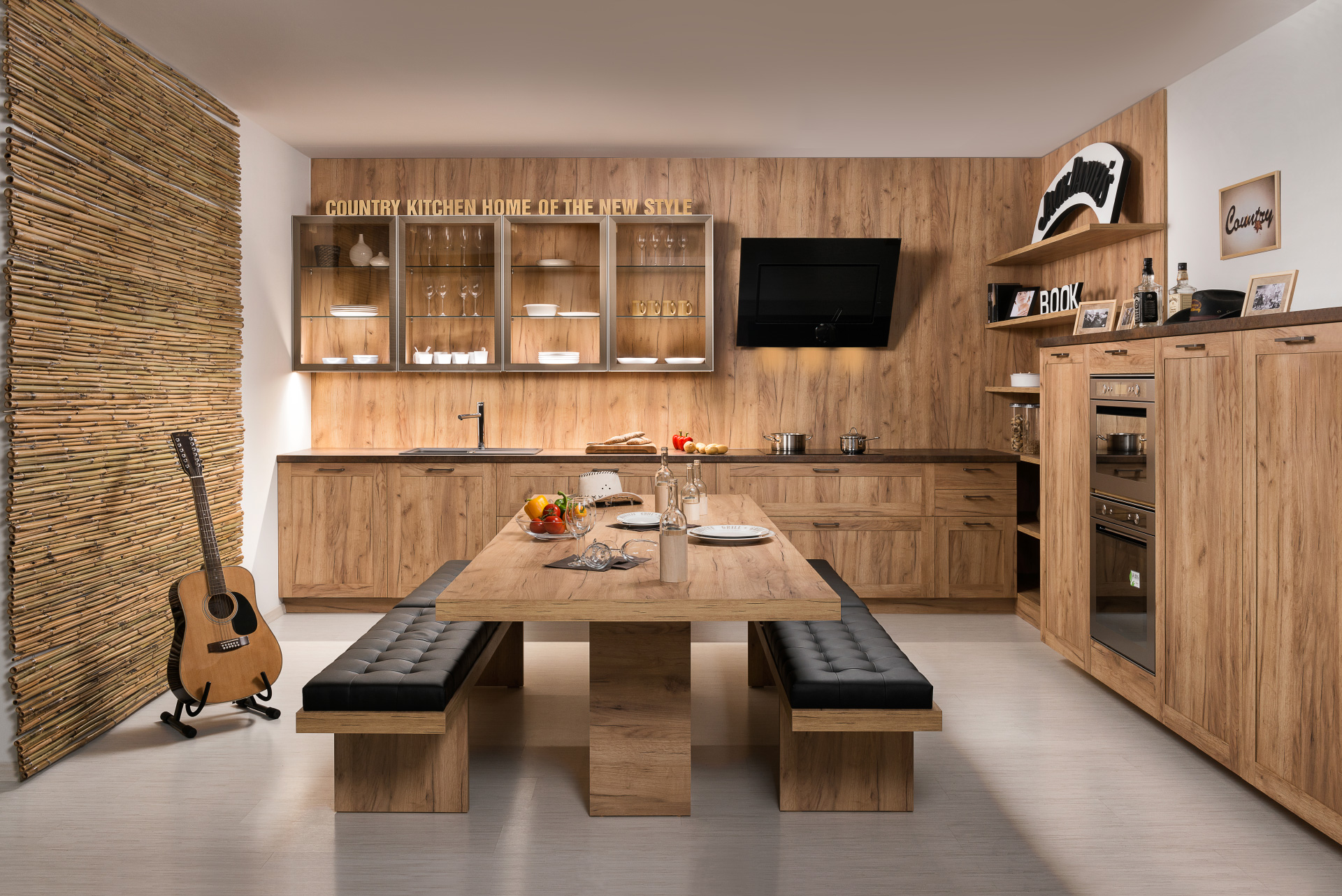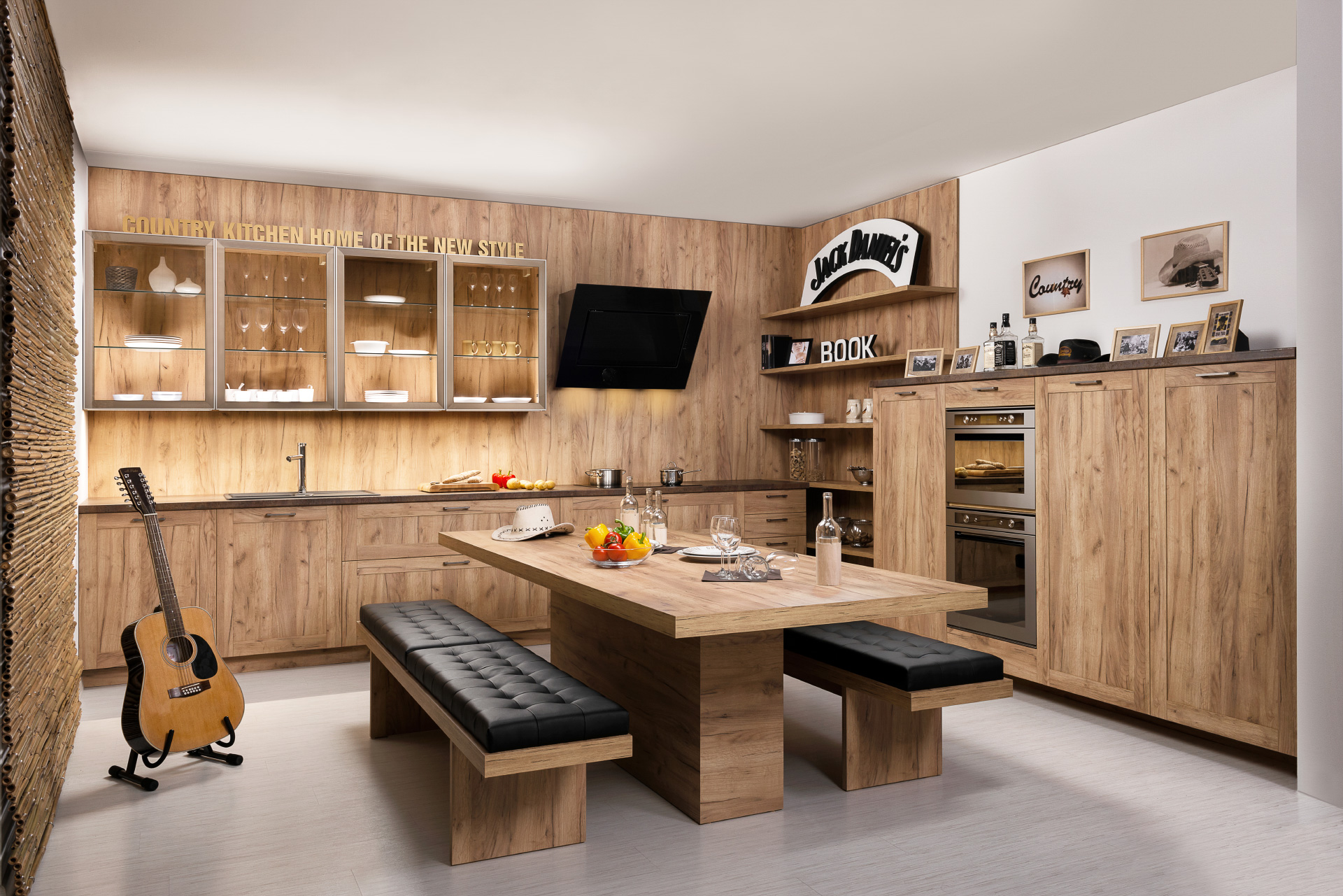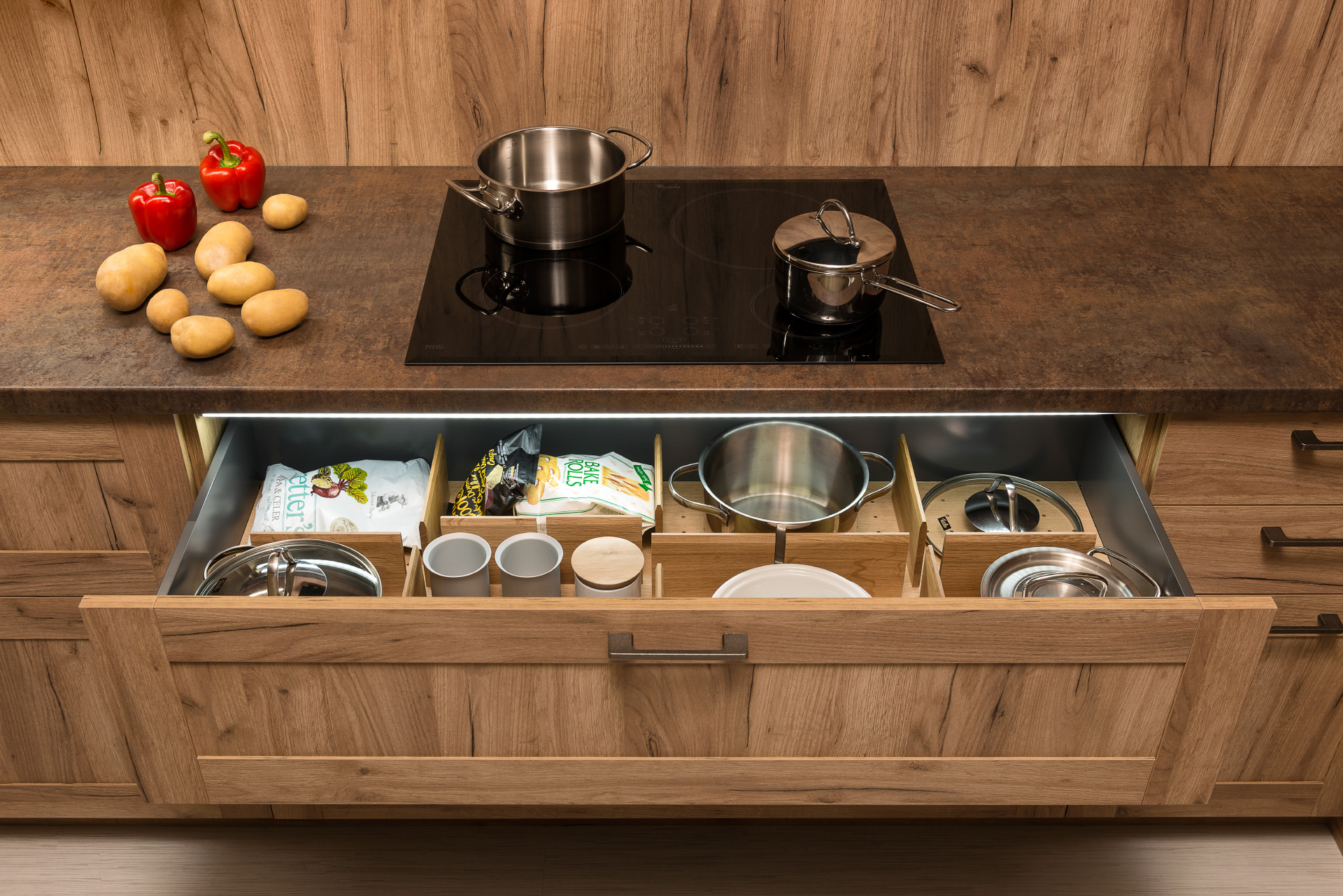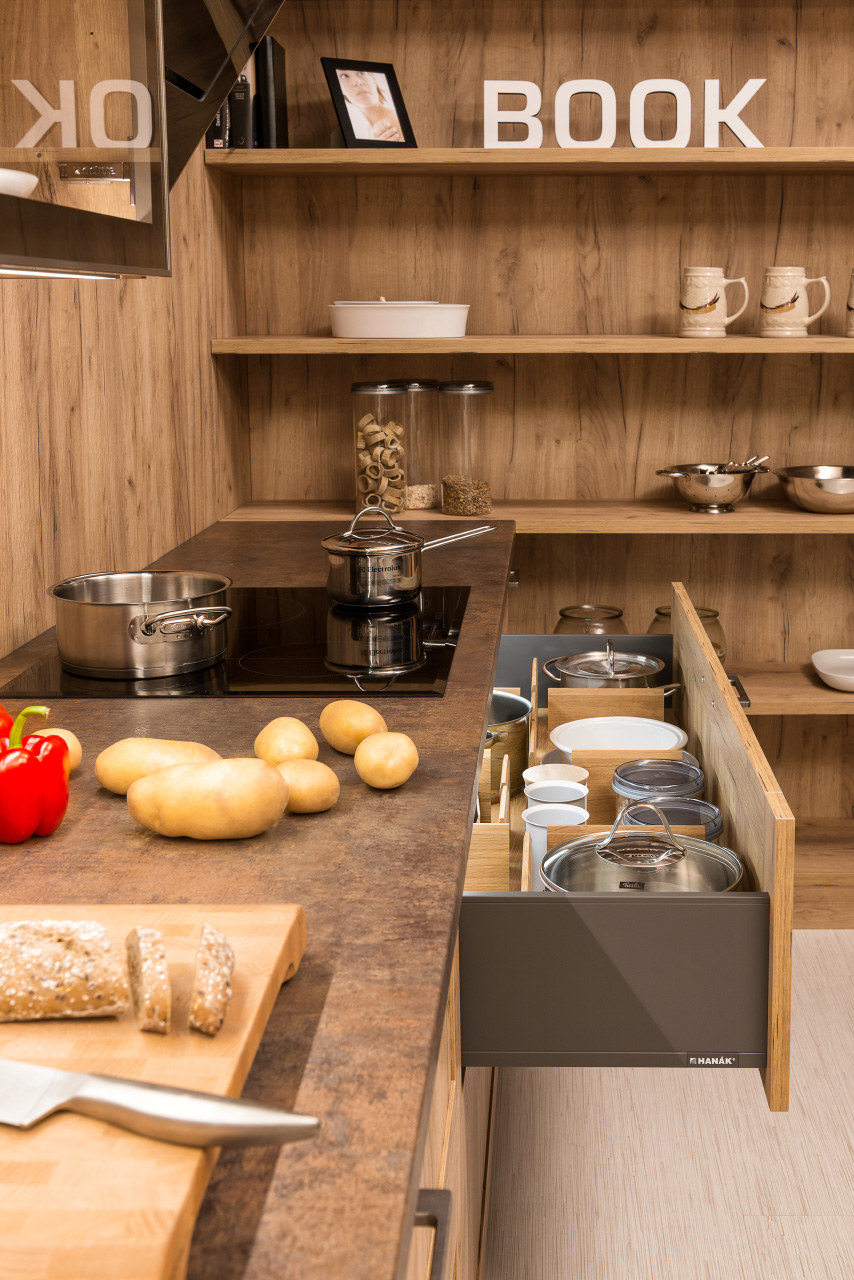 COUNTRY kitchen
A completely new kitchen in a daring style – the COUNTRY series! The name indicates that this the kitchen will be suited to rurally furnished "country" or bohemian-style interiors.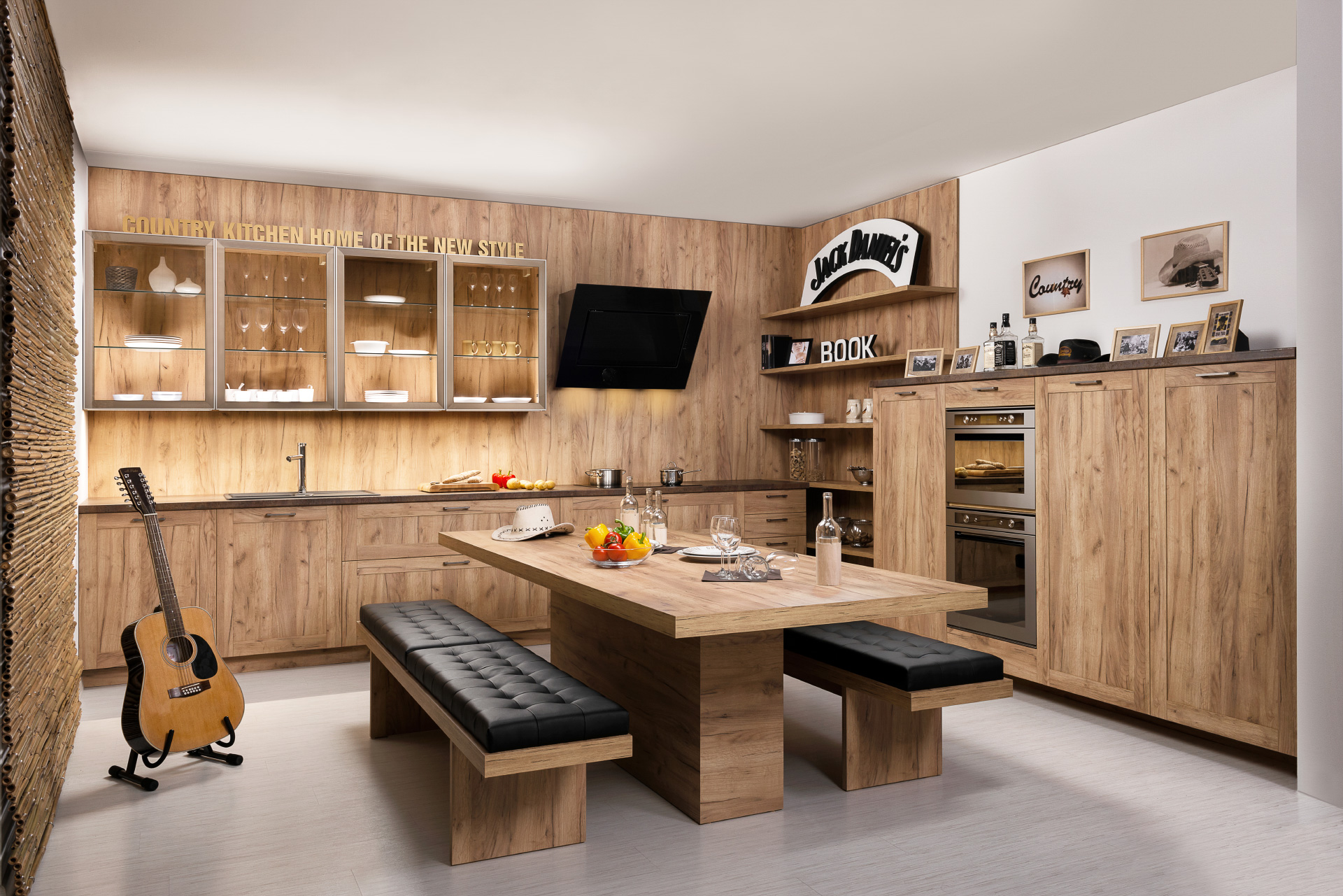 Gold oak
The honey colour of gold oak gives the interior a pleasant cosy touch. Moreover, the structure of this wood decor is very distinctive. The dining table and the bench are made in the same style.
Design shown:
gold oak
This kitchen is also available in other colours and materials.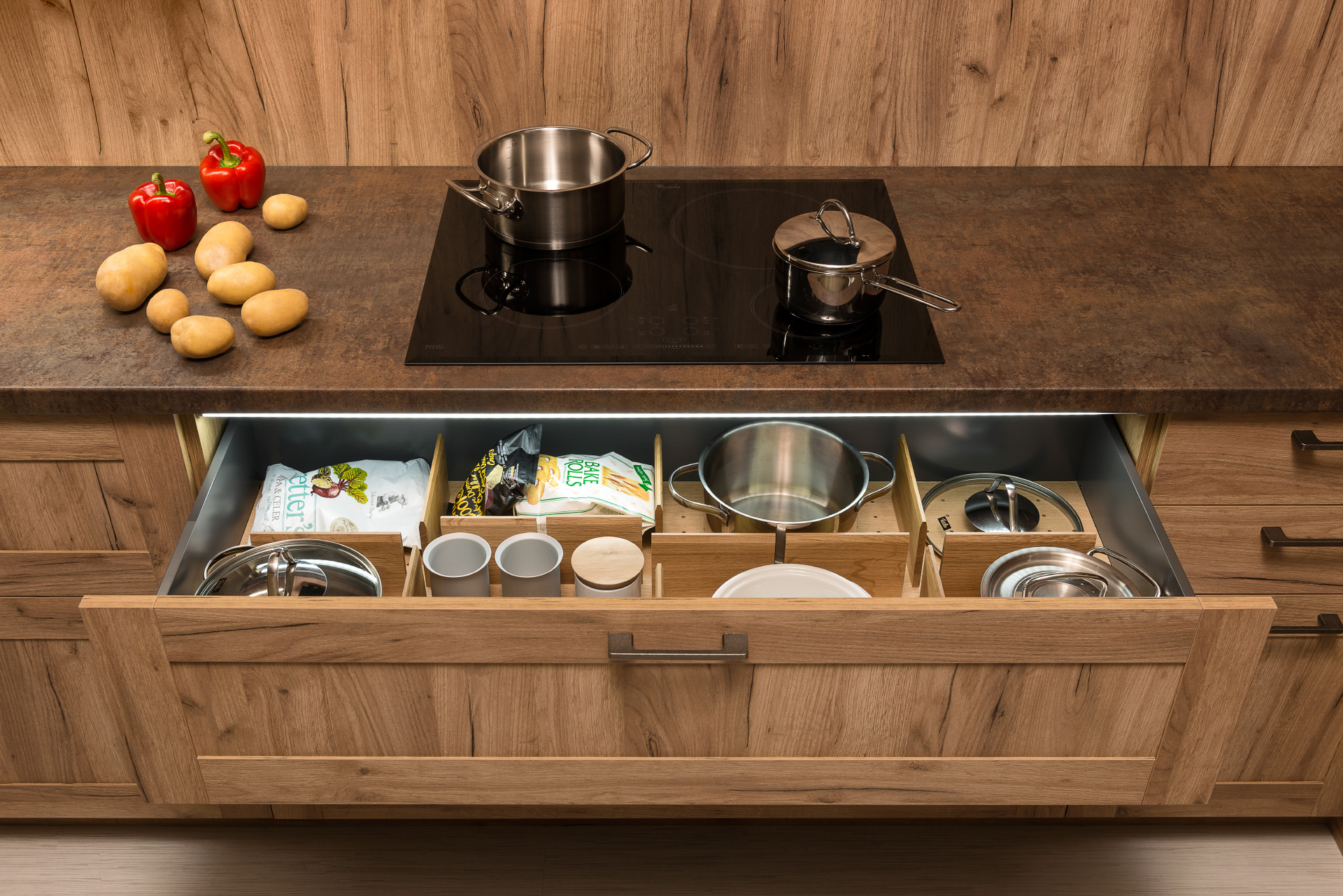 Ornate frame
The door framing is very subtle. A simple handle fulfils a practical function and does not disturb the kitchen's appearance in any way. Pay attention to the internal organiser. It is not only practical, but also beautiful at first sight.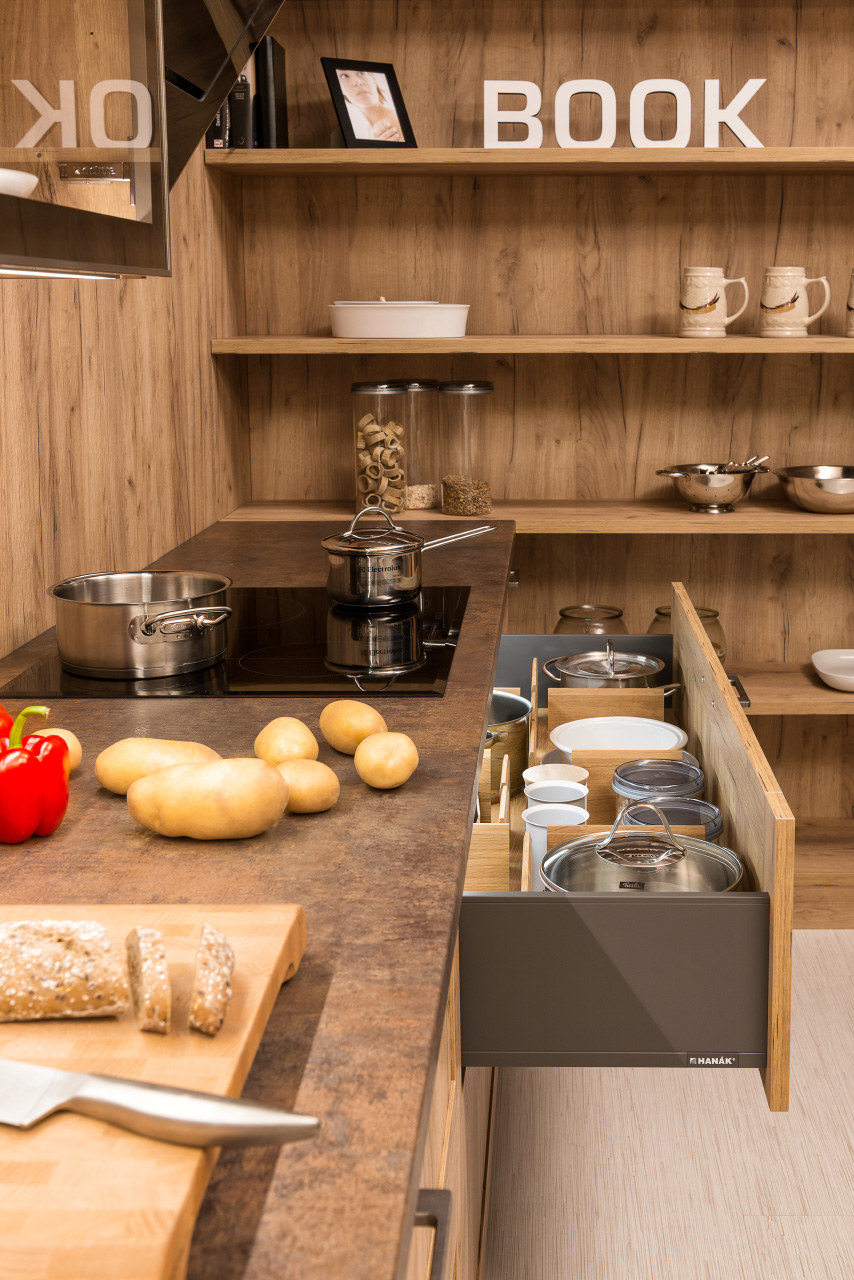 Shelves and Legrabox
This set is complemented by simple shelves on the wall, which fulfil the function of storage space and suit the kitchen very well with their style.