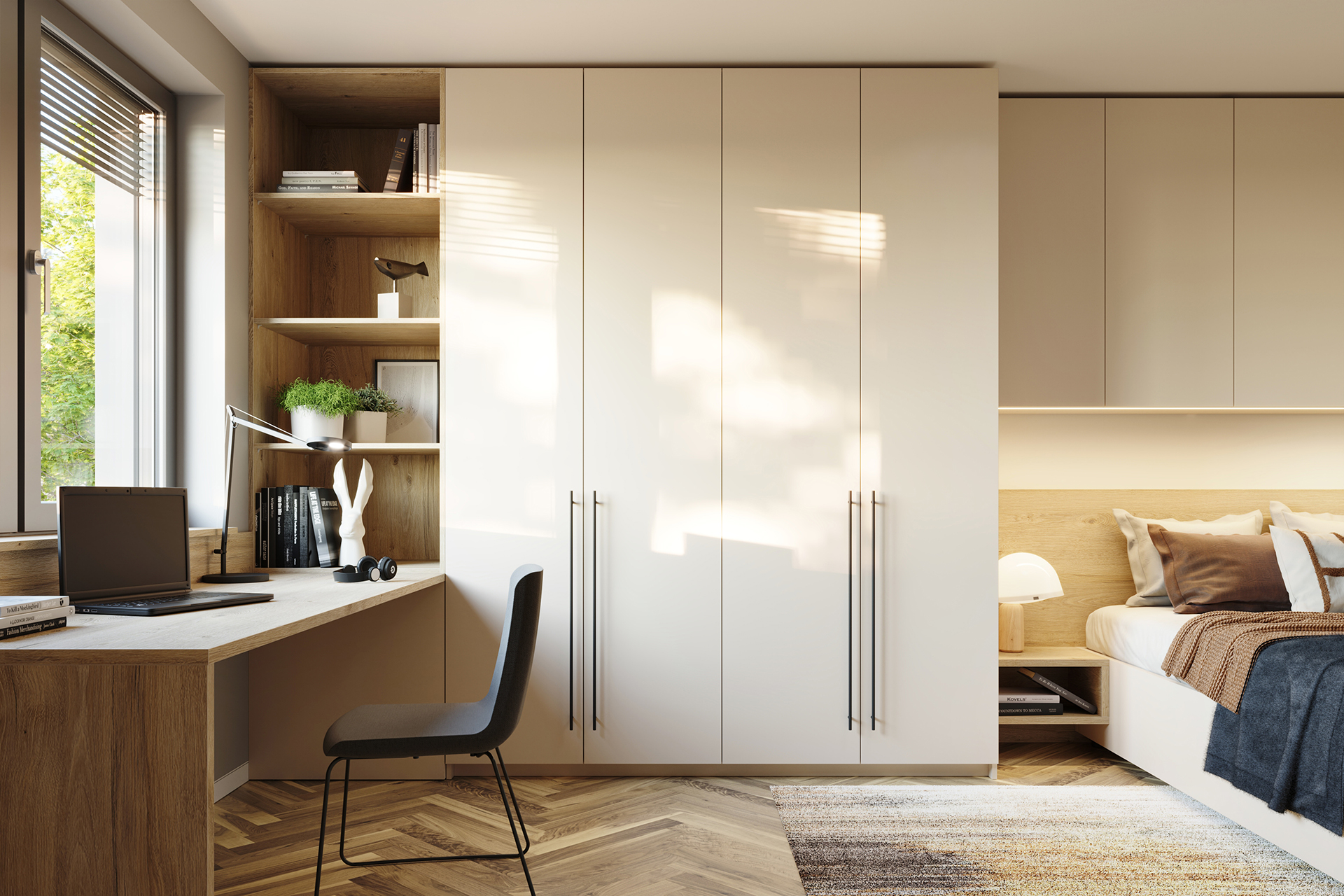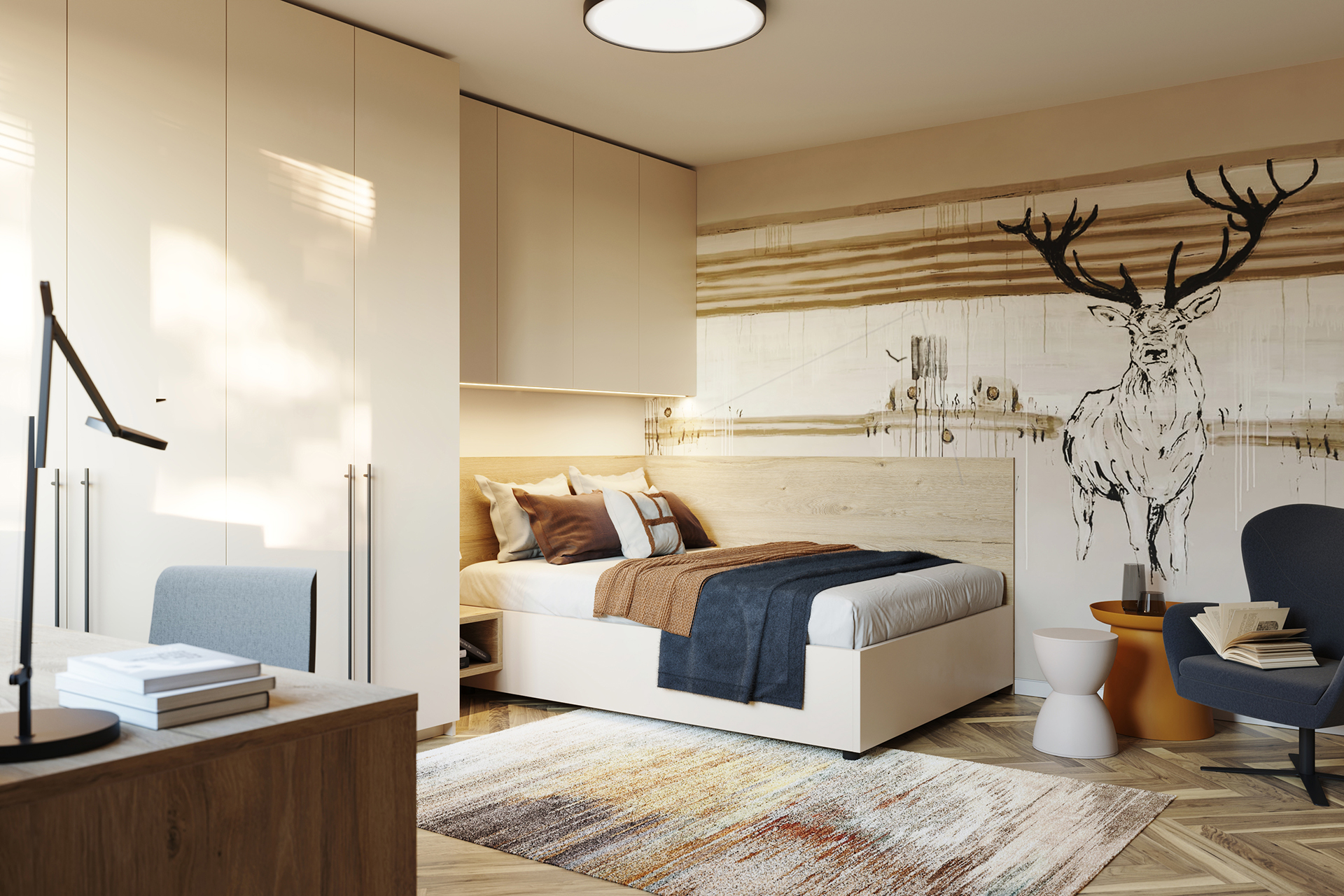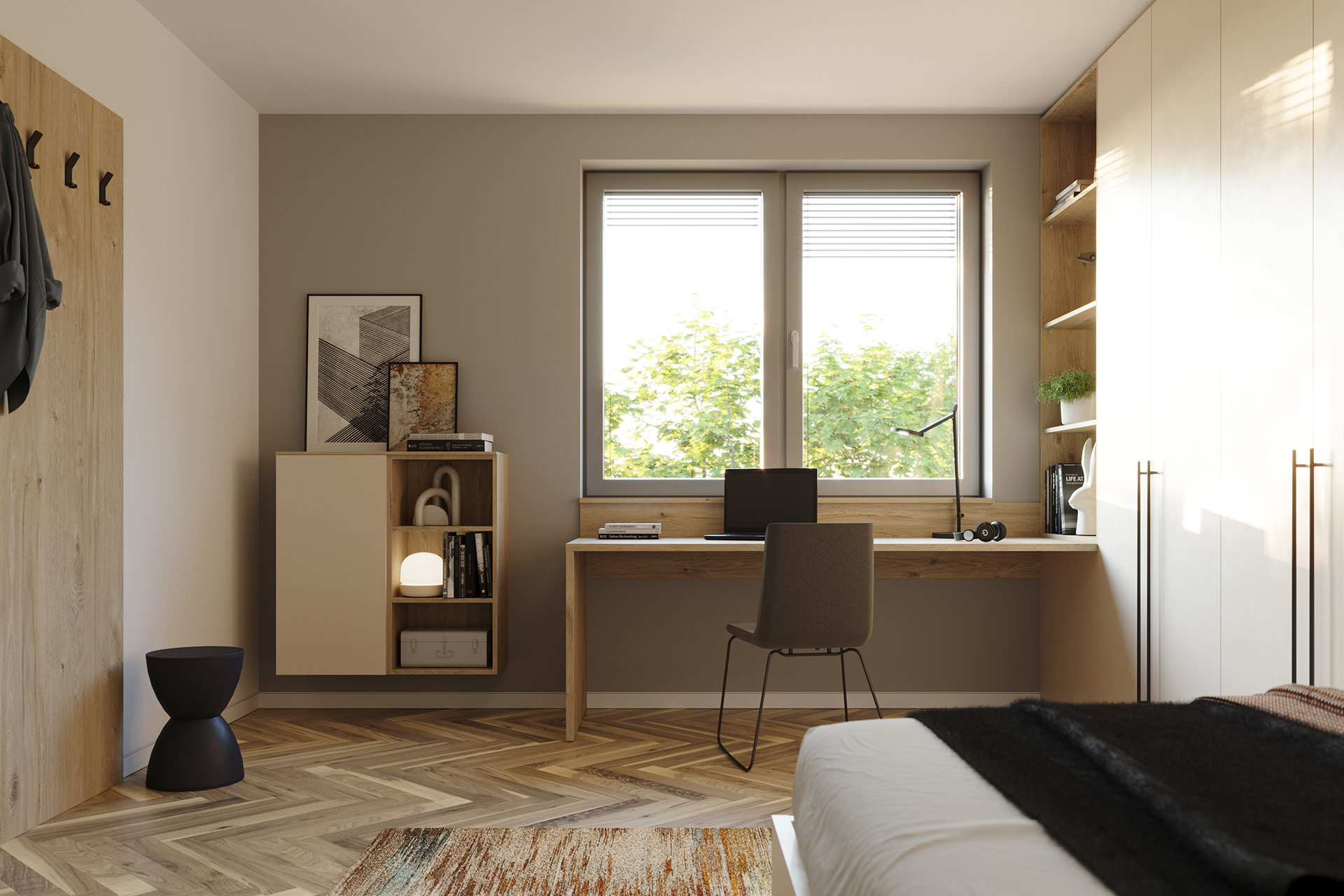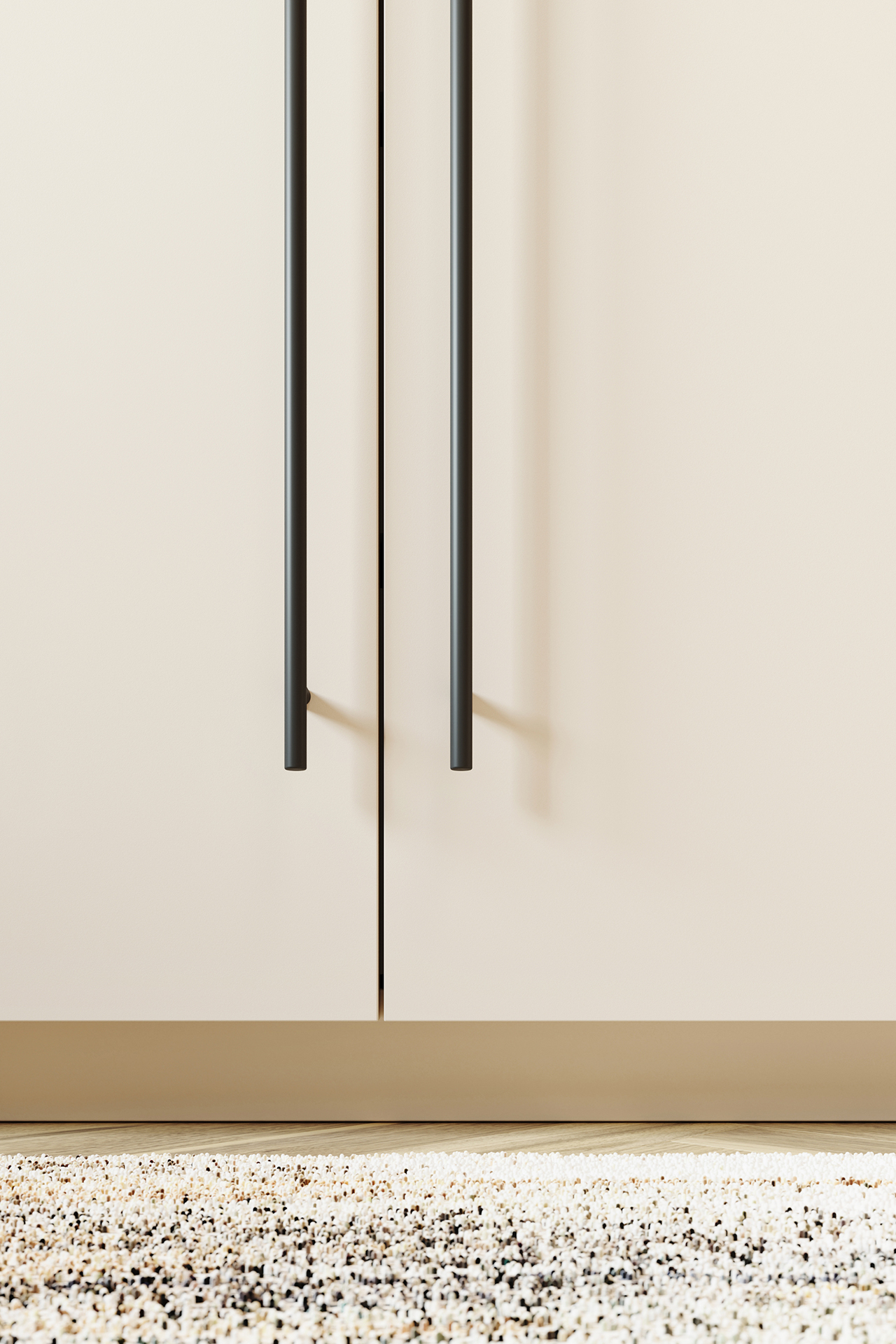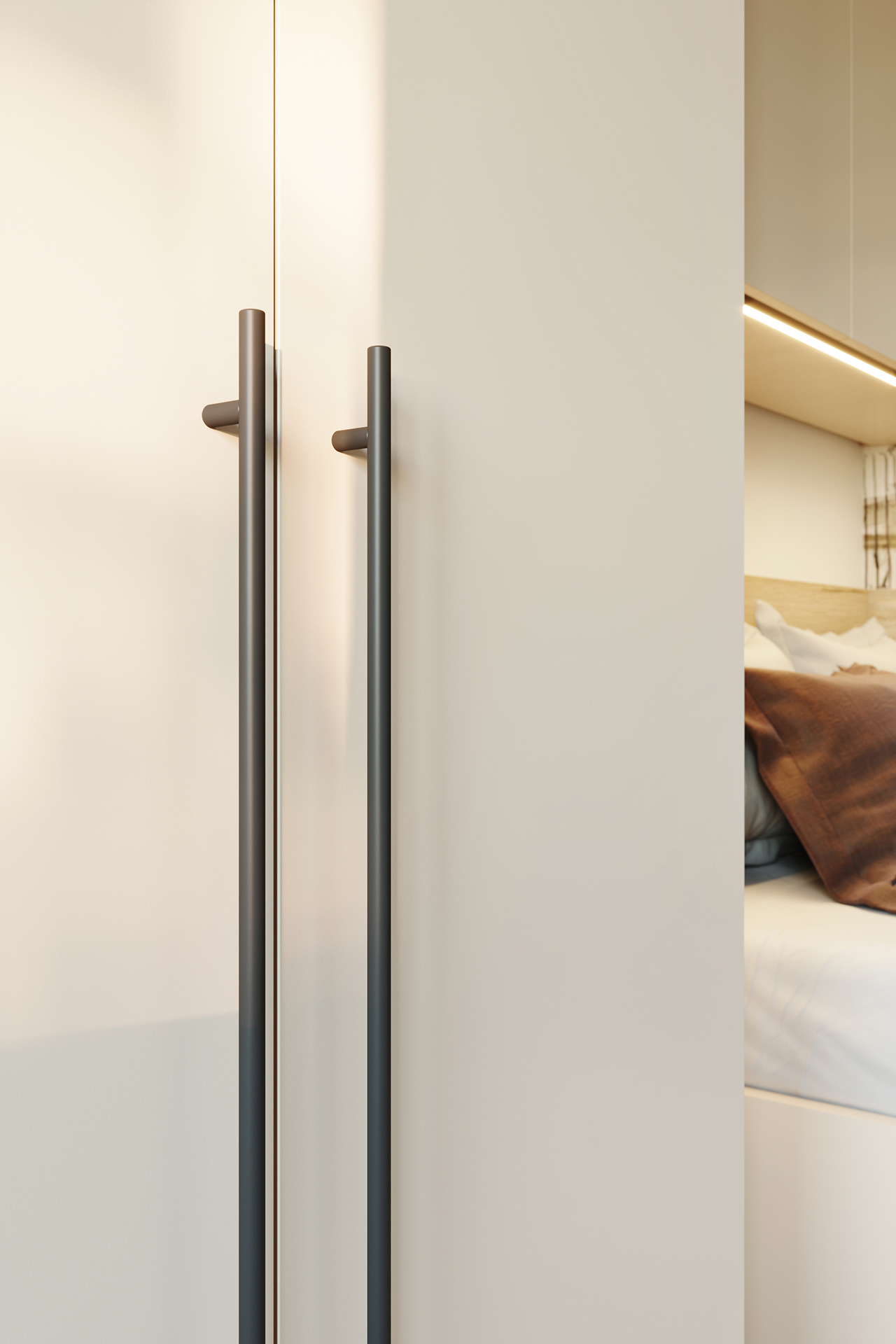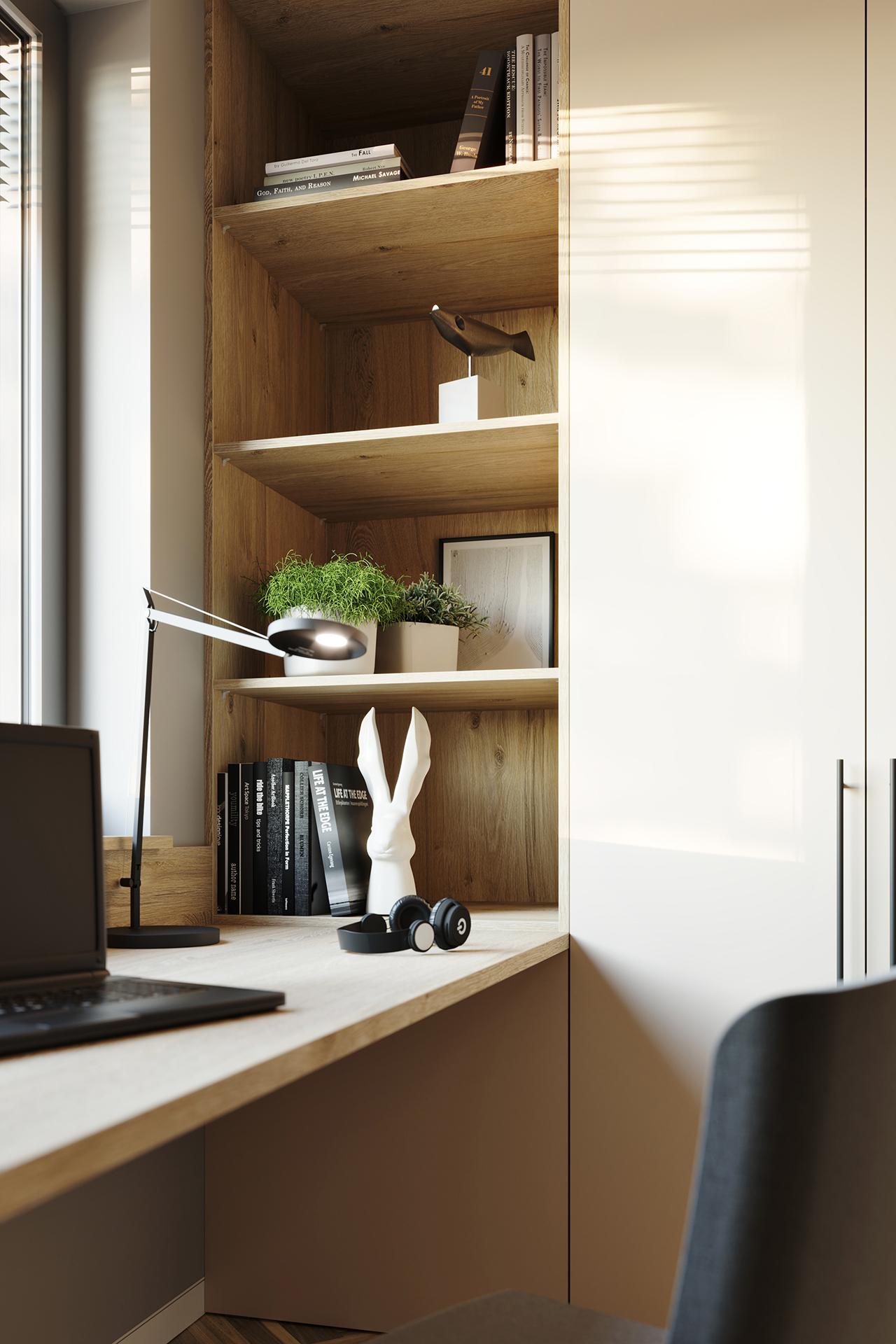 OPTIMA wardrobe
The OPTIMA wardrobe is a continuation of a series of models with smooth doors and can also be combined with a handle of choice or handle-free design.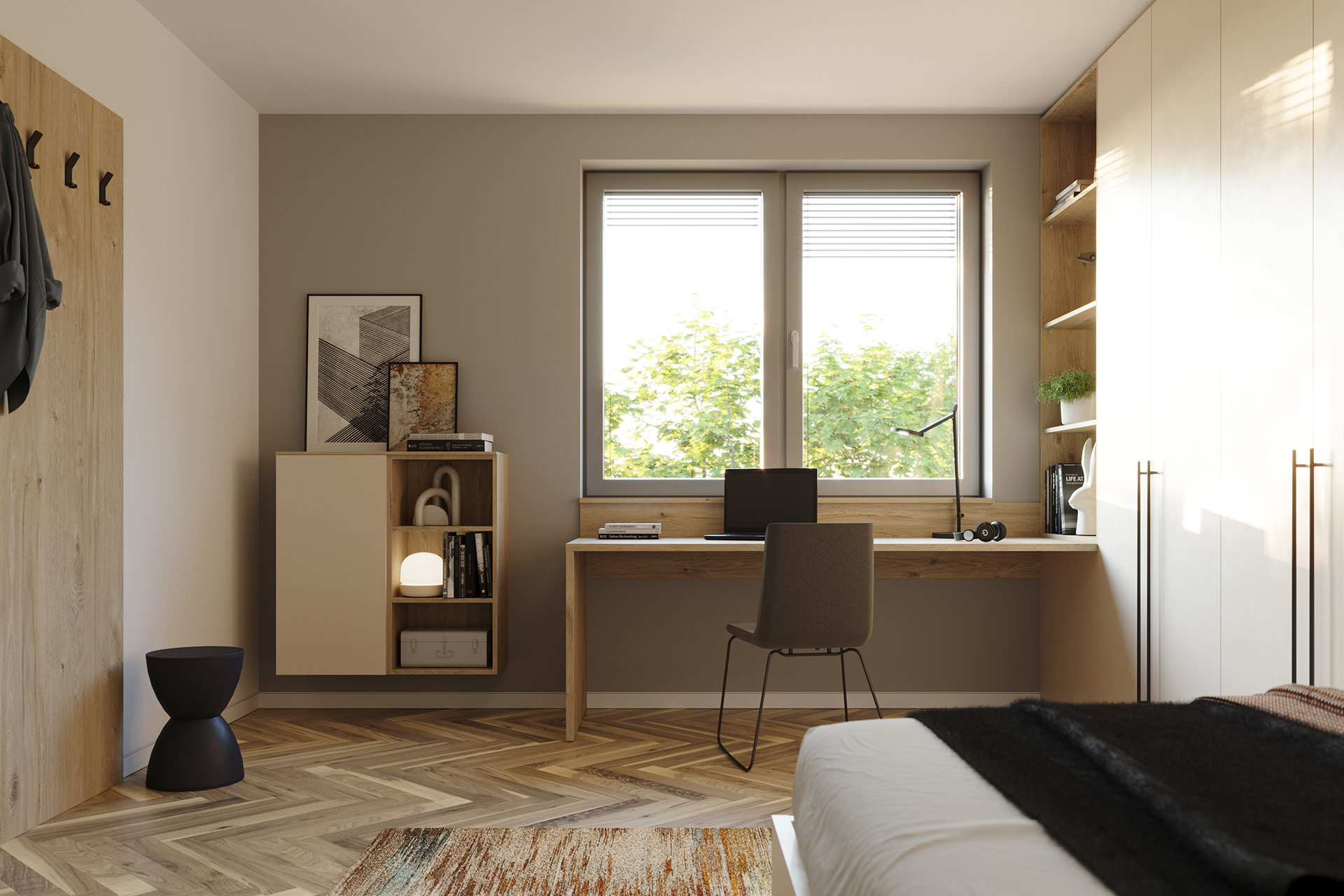 The wardrobe
is distinguished by the selected materials, in this case representing a collection of matt and gloss laminates and woodgrains.
Design shown:
champagne LTD / knotted whitewashed oak LTD
This wardrobe is also available in other colours and materials.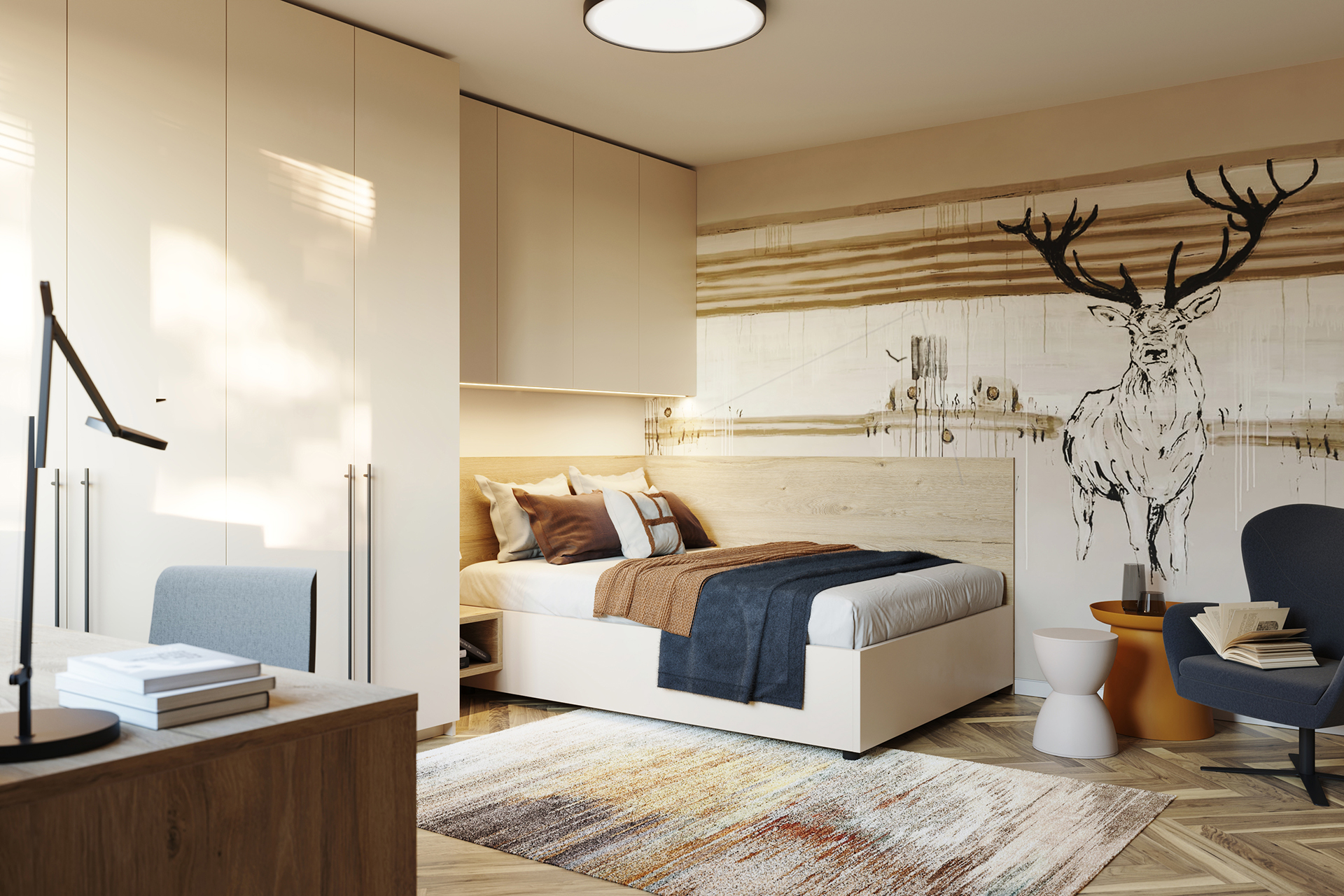 This model
can also be matched with interior and solitary furniture.