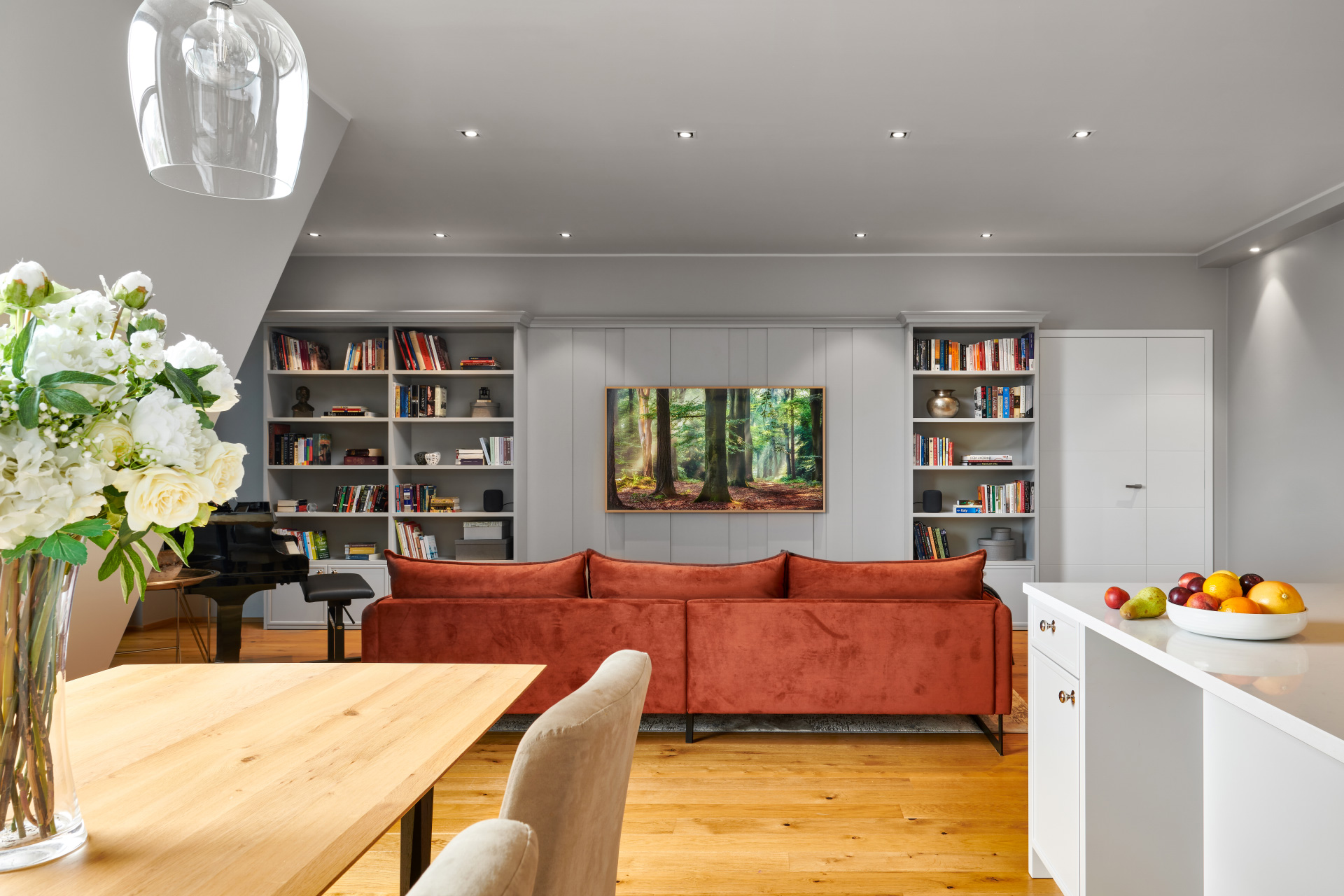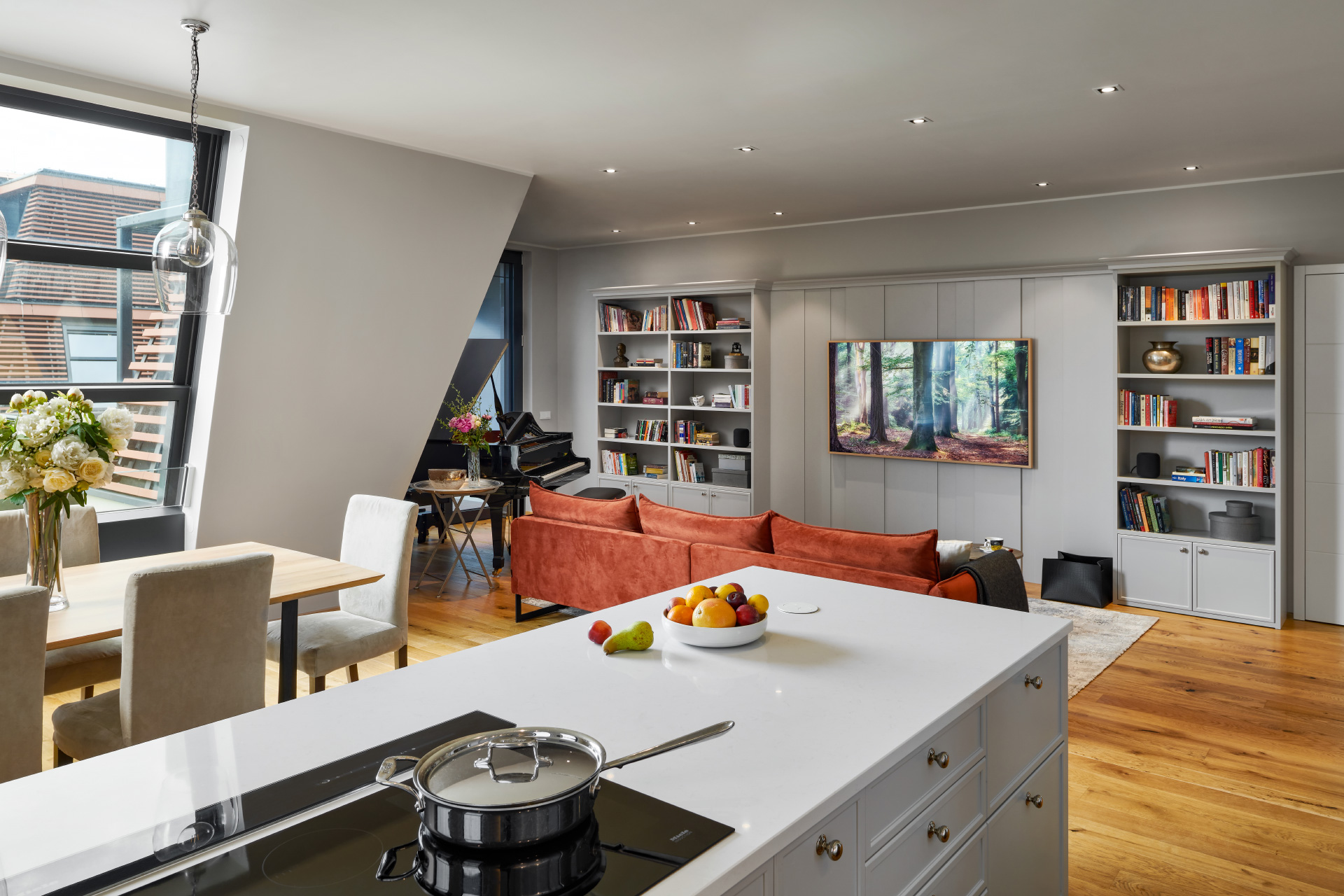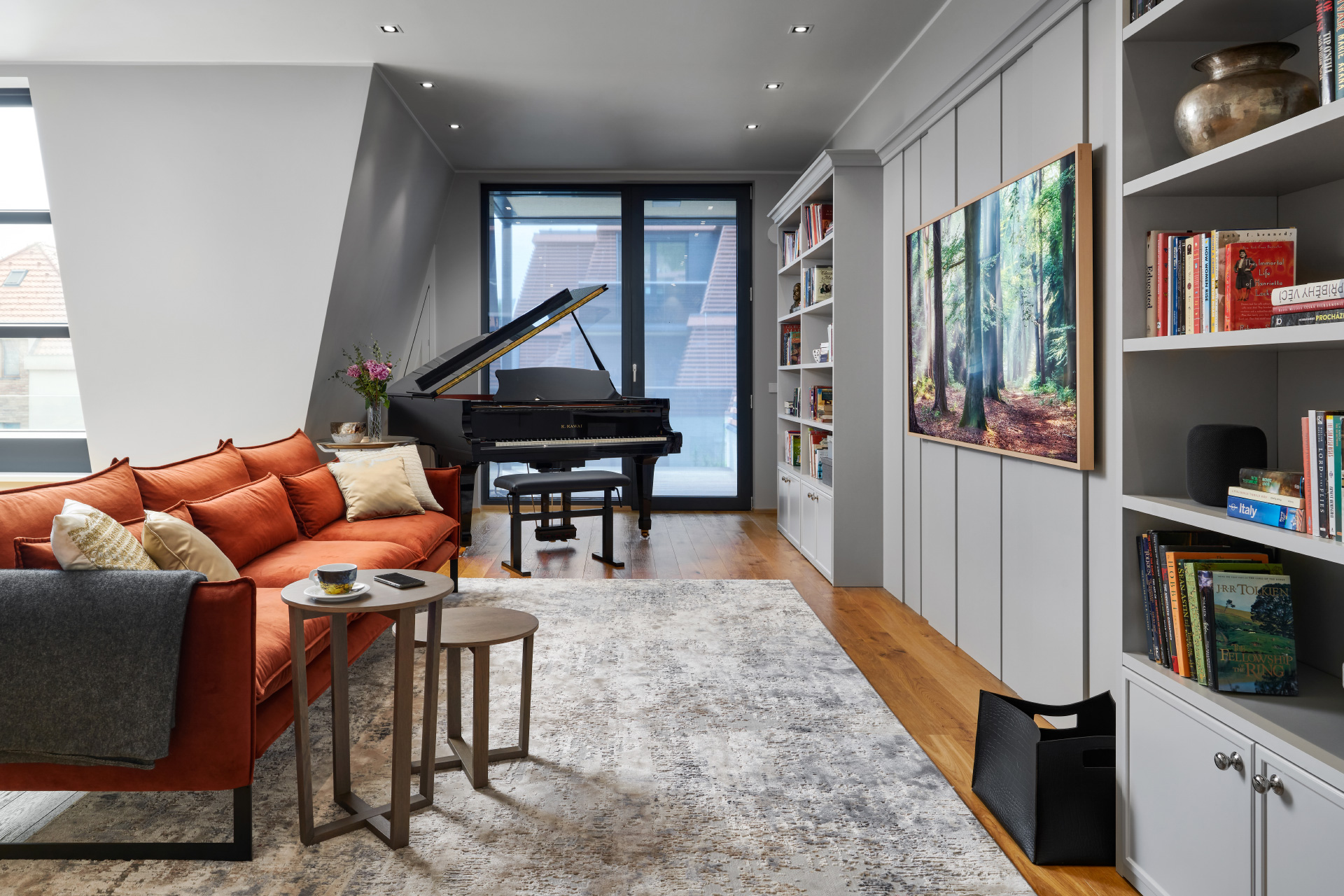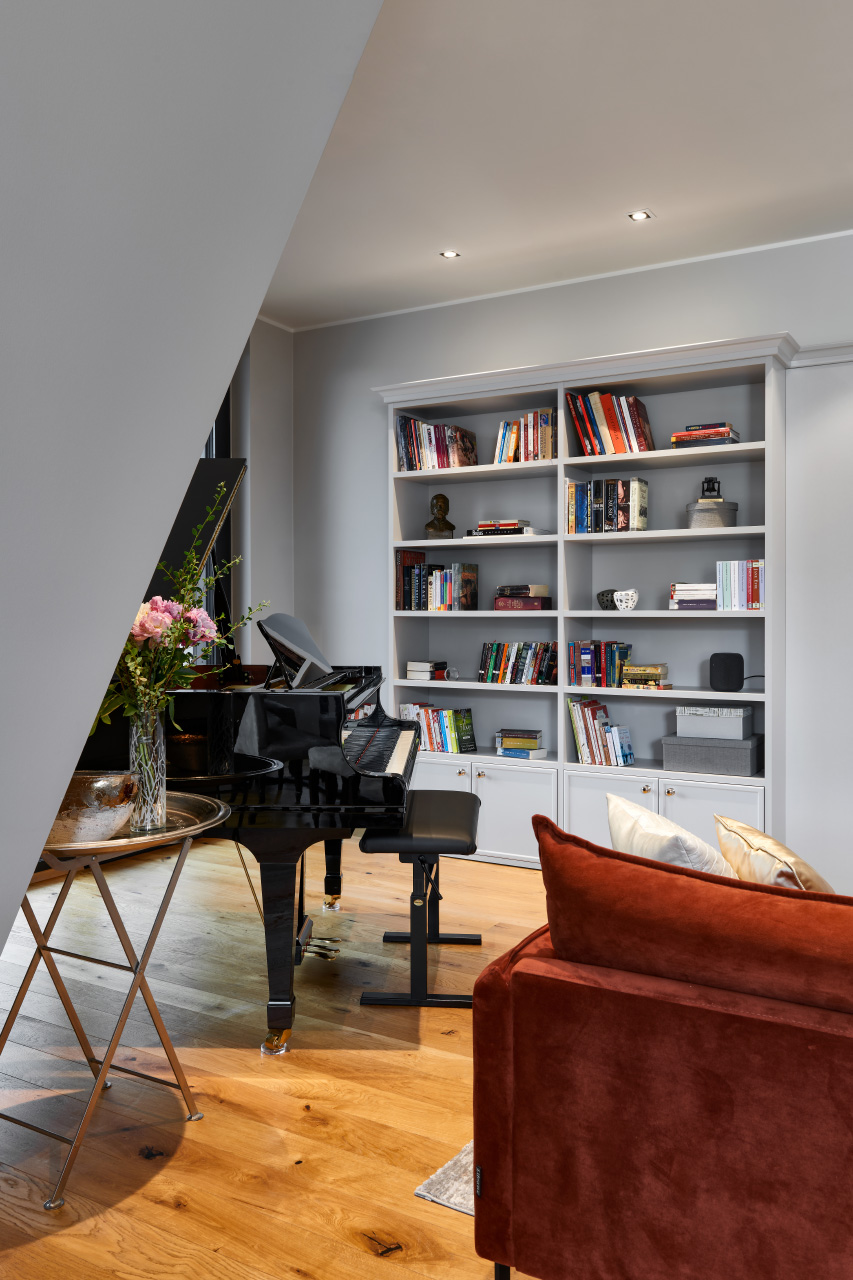 Elegant bookcase
The set of three identical bookcases as a part of the television wall looks very elegant and discreet in an interior.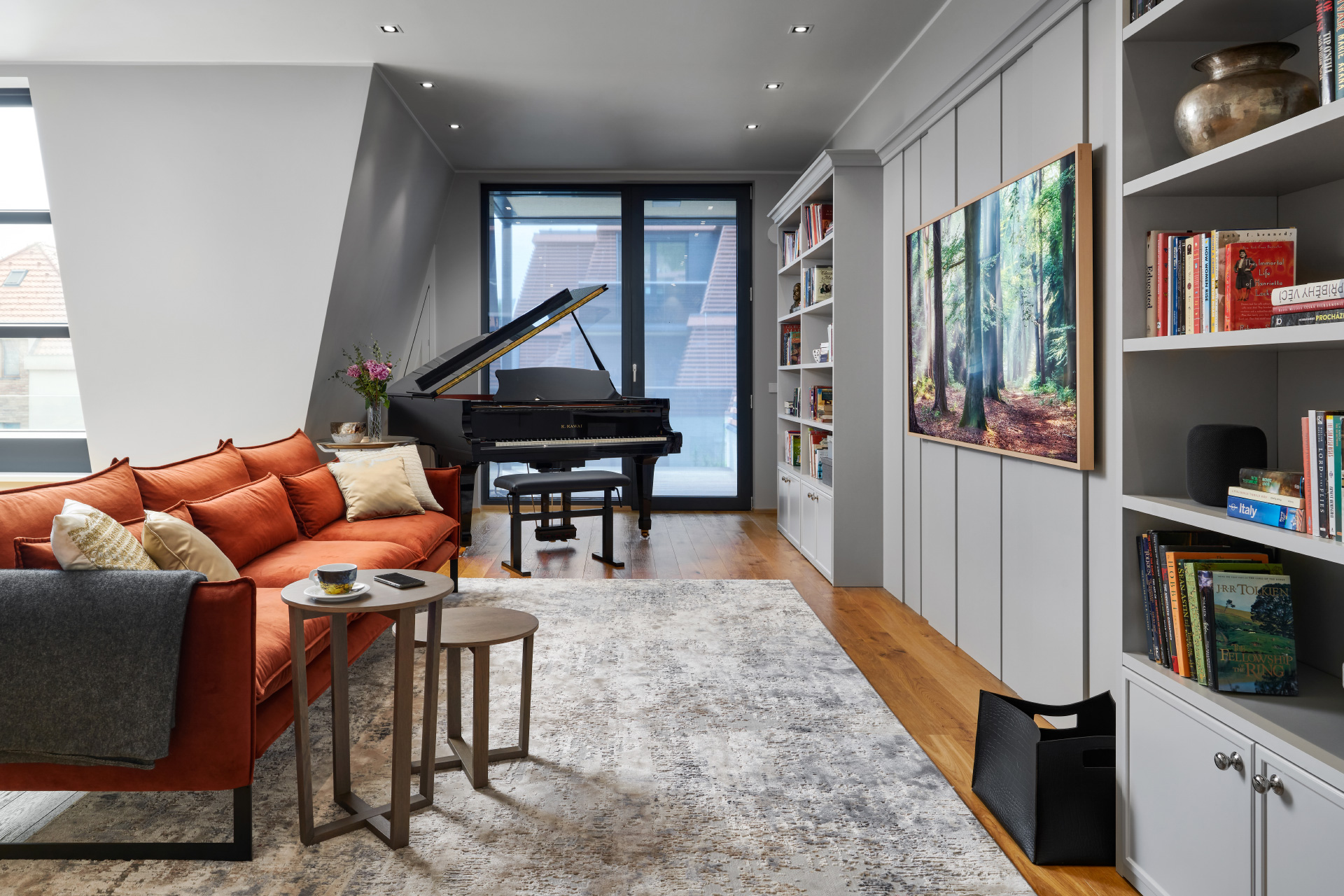 Upper ledge
located on the top edge of bookcase seamlessly connects to the wall cladding, and thus creates a complete assembly.
Design shown:
grey varnish - matt
This bookcase is also available in other colours or materials.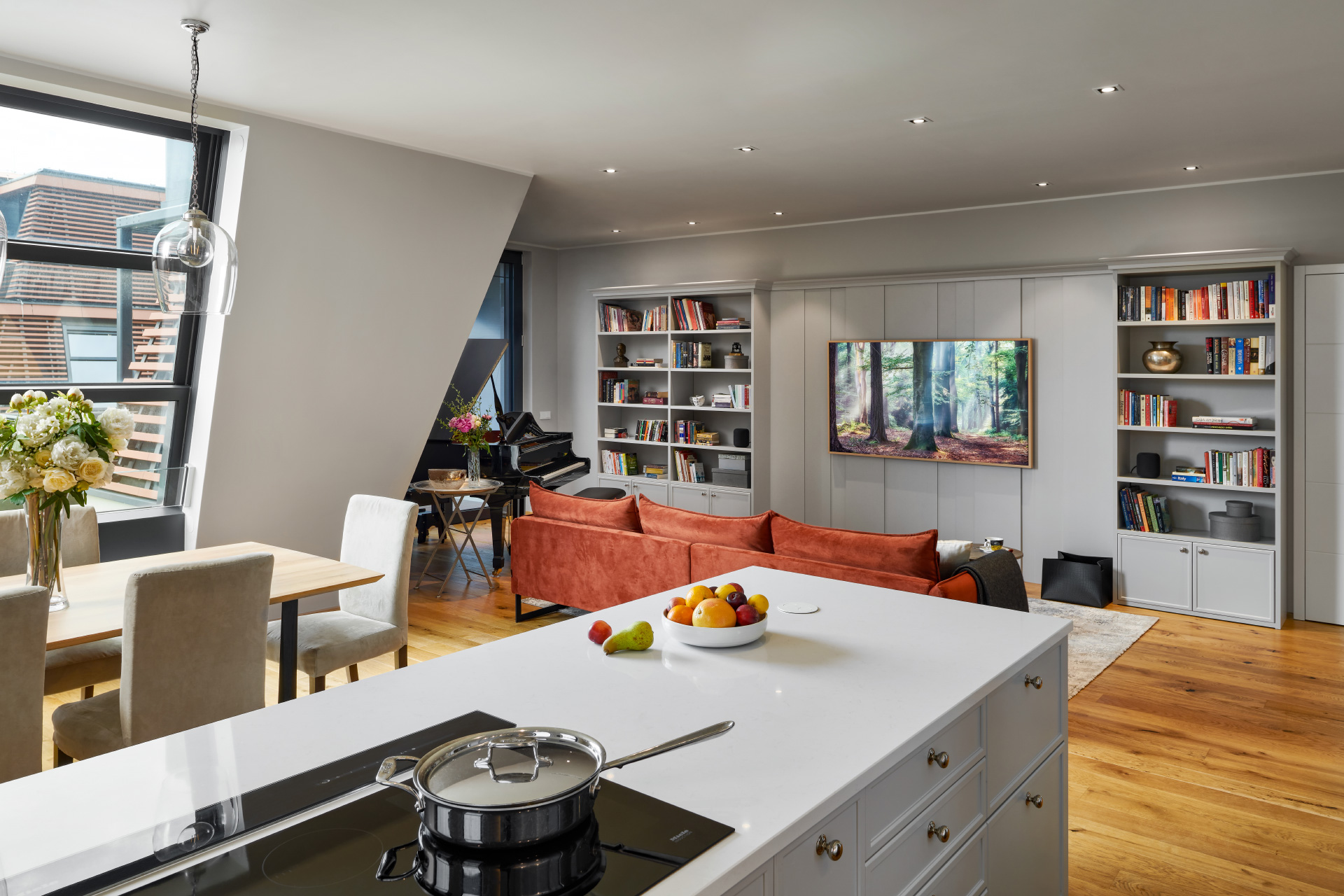 Living room
with a bookcase directly connected to the kitchen set, which is of the same execution and design.