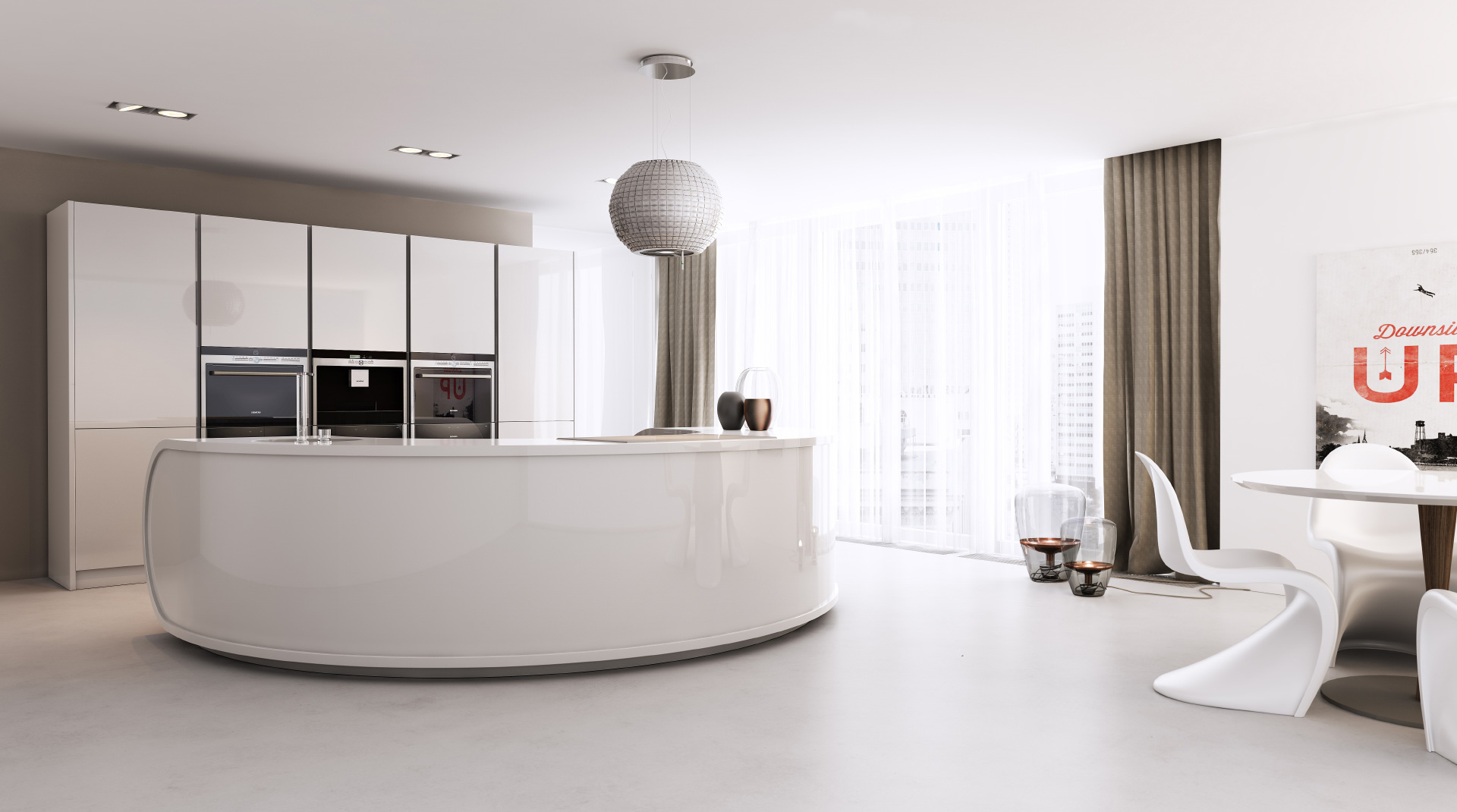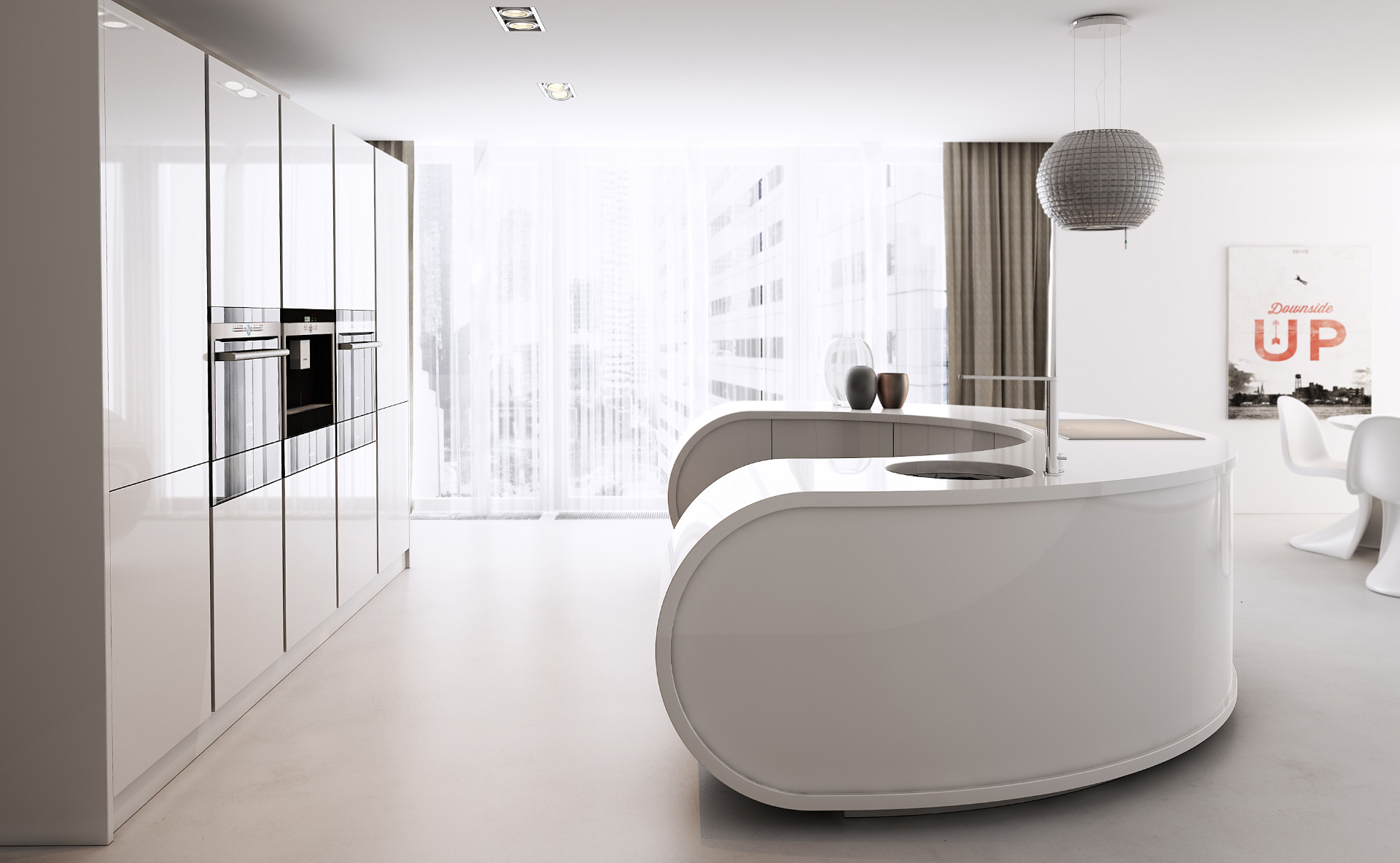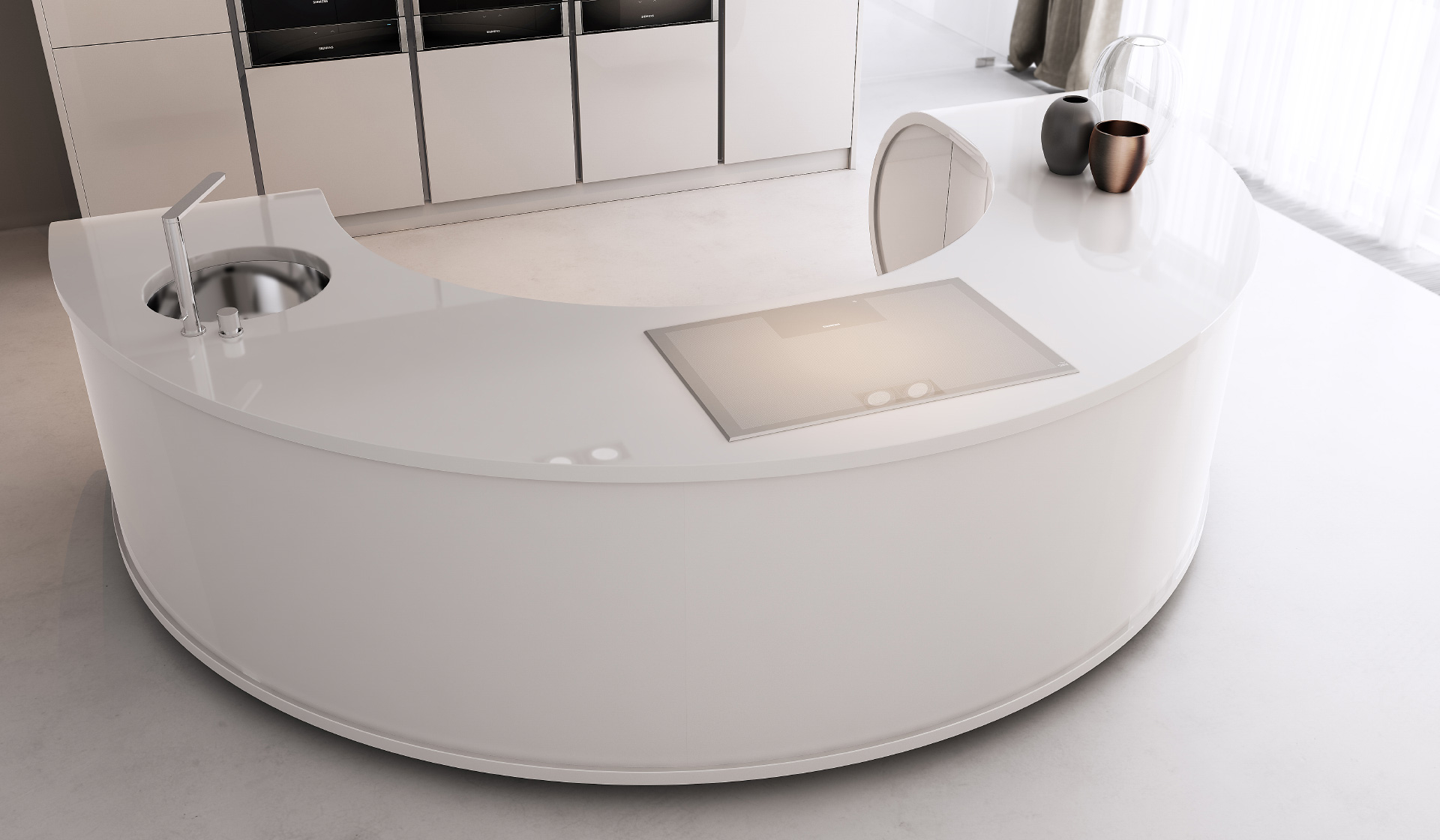 GALAXIE kitchen
The GALAXIE kitchen is a design gem and an absolutely exclusive affair. The name itself will take you to another dimension.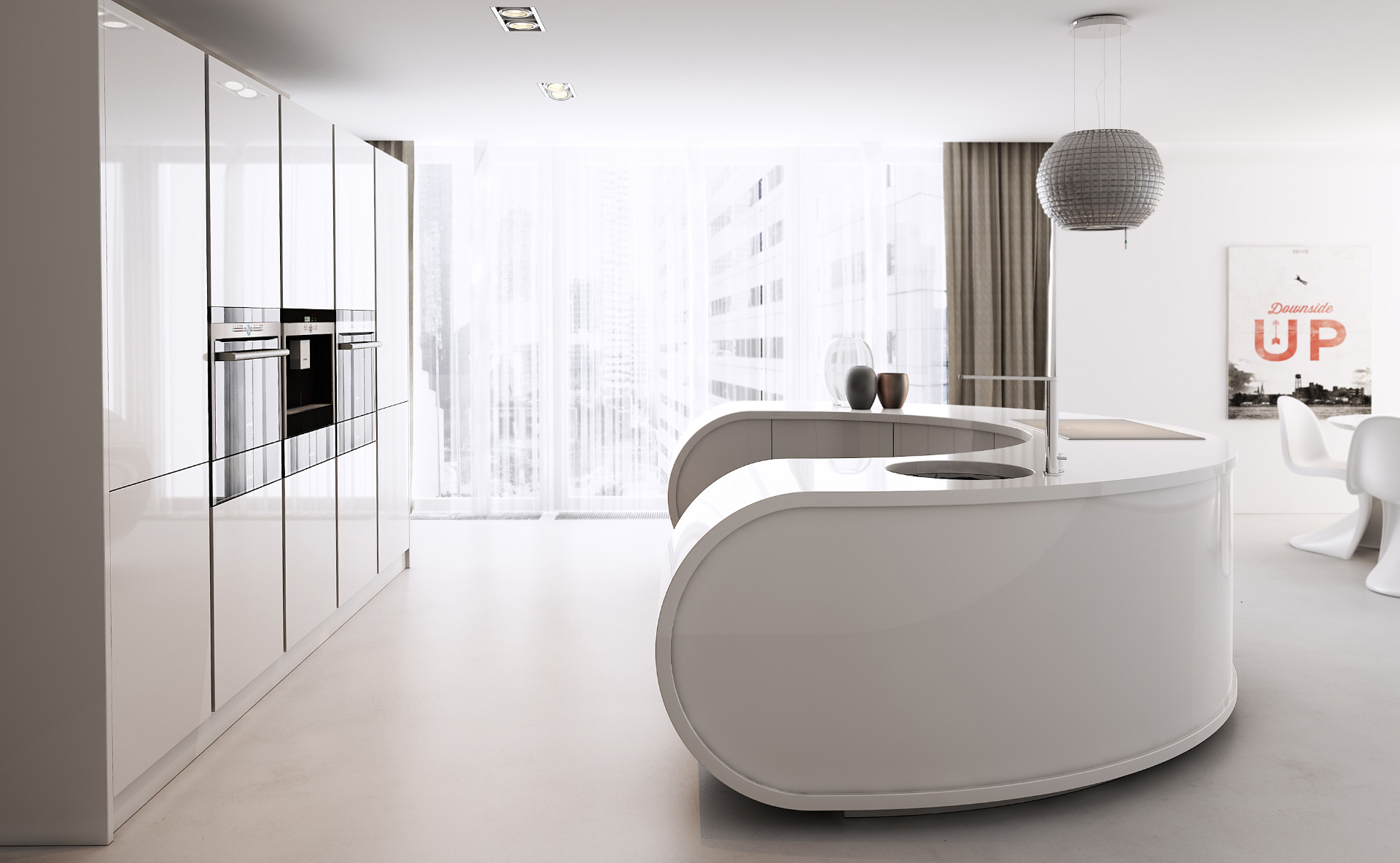 Kitchen island in an organic concept
Its round shapes will literally transport you into everything happening in the kitchen.
Design shown:
white varnish – high gloss
This kitchen is also available in other colours and materials.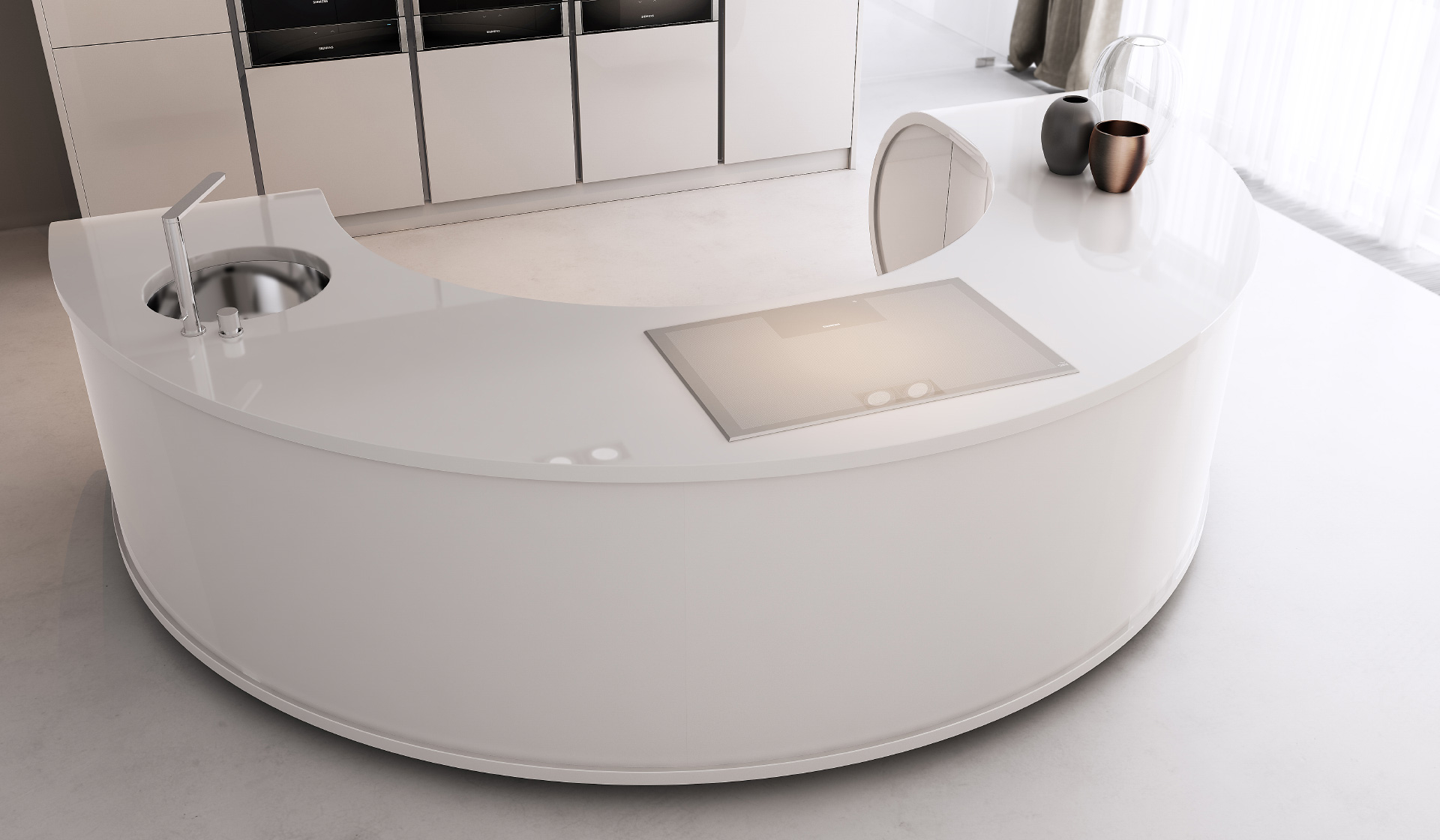 Jewel
This type of island is like a jewel in the interior. The white glossy surfaces achieved by seven-layer varnish will light up the whole interior.