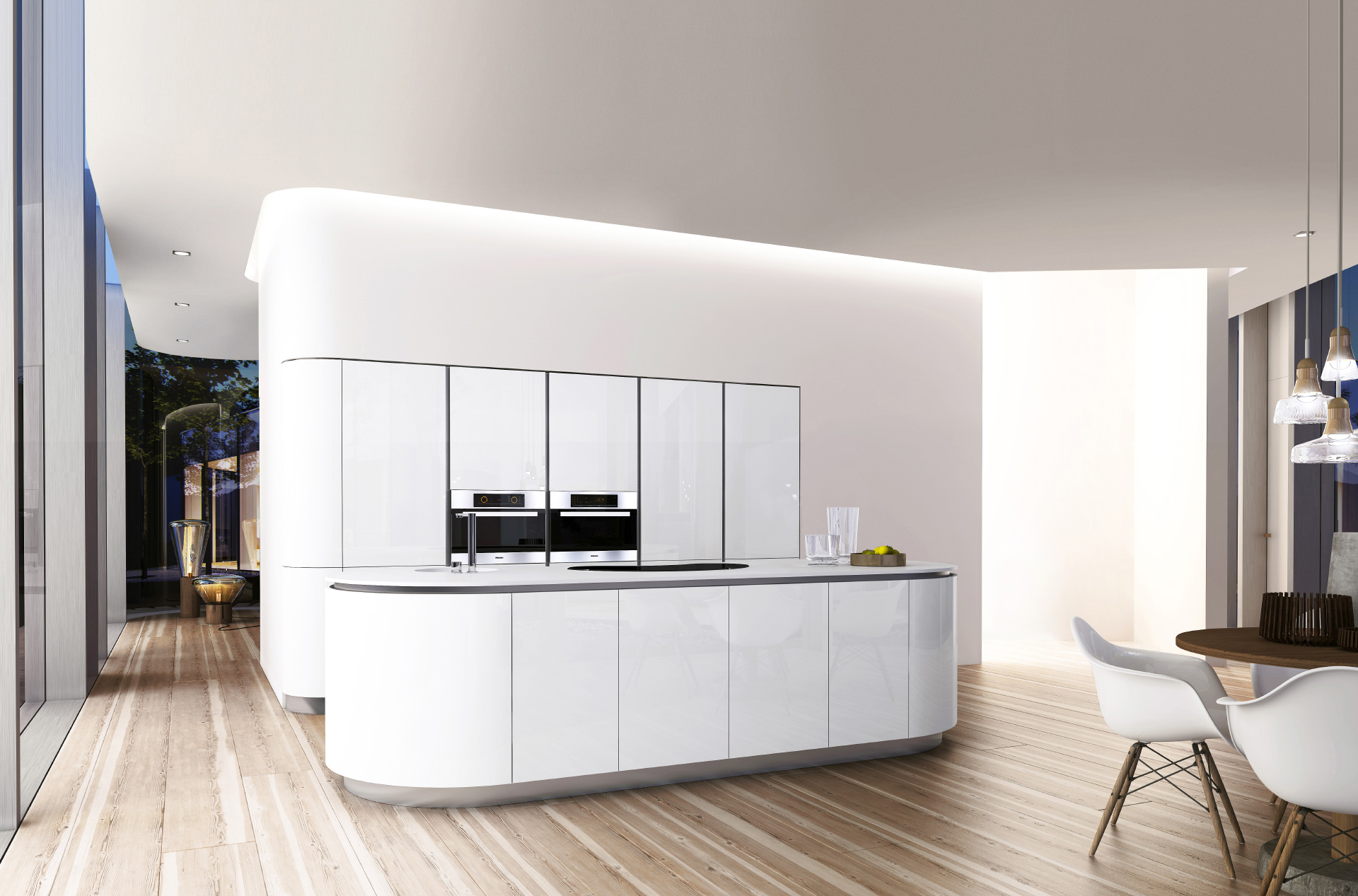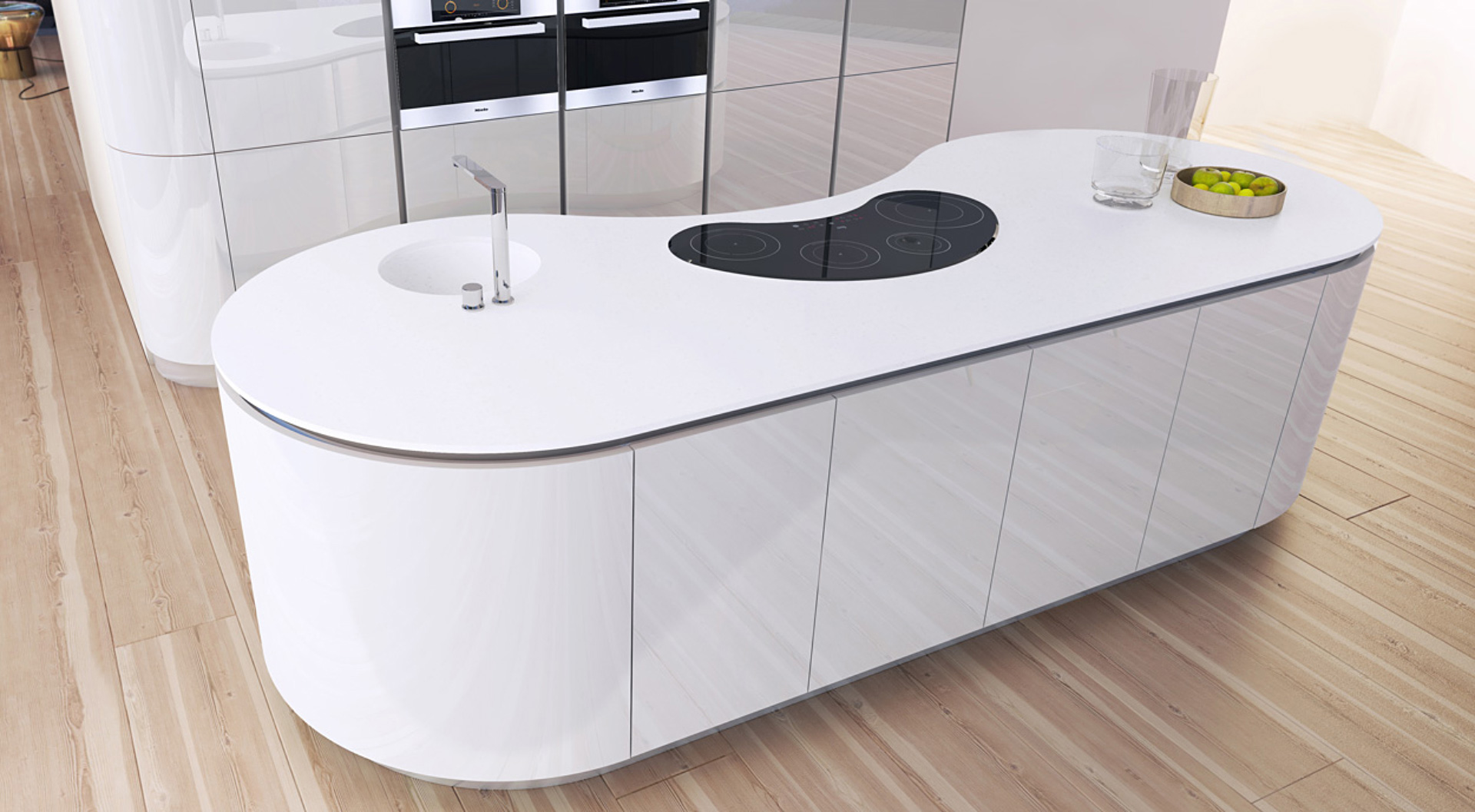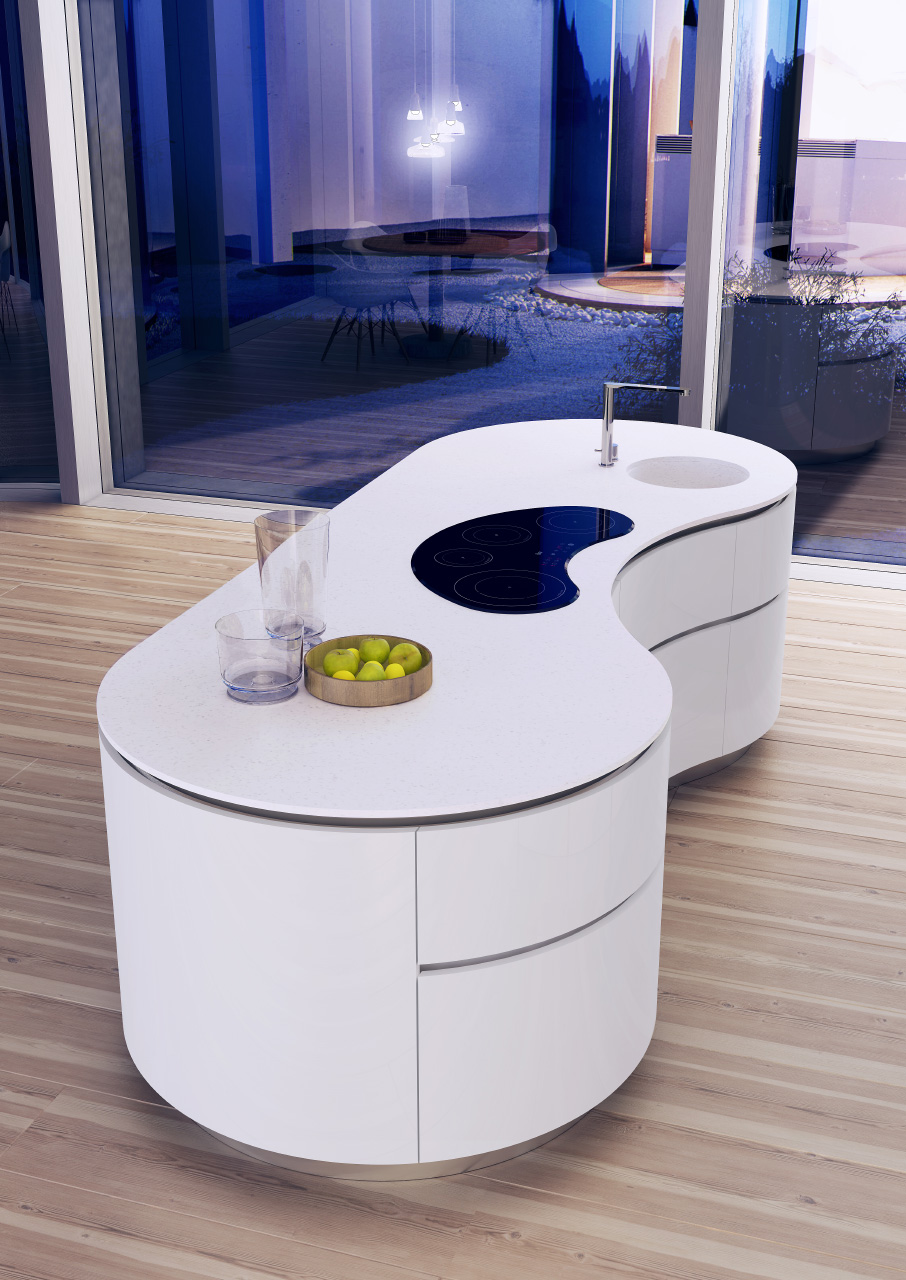 ELITE kitchen with rounded features
Designer ELITE kitchen in a rounded shape. Round furniture shapes represent the most precise craftsmanship and skill.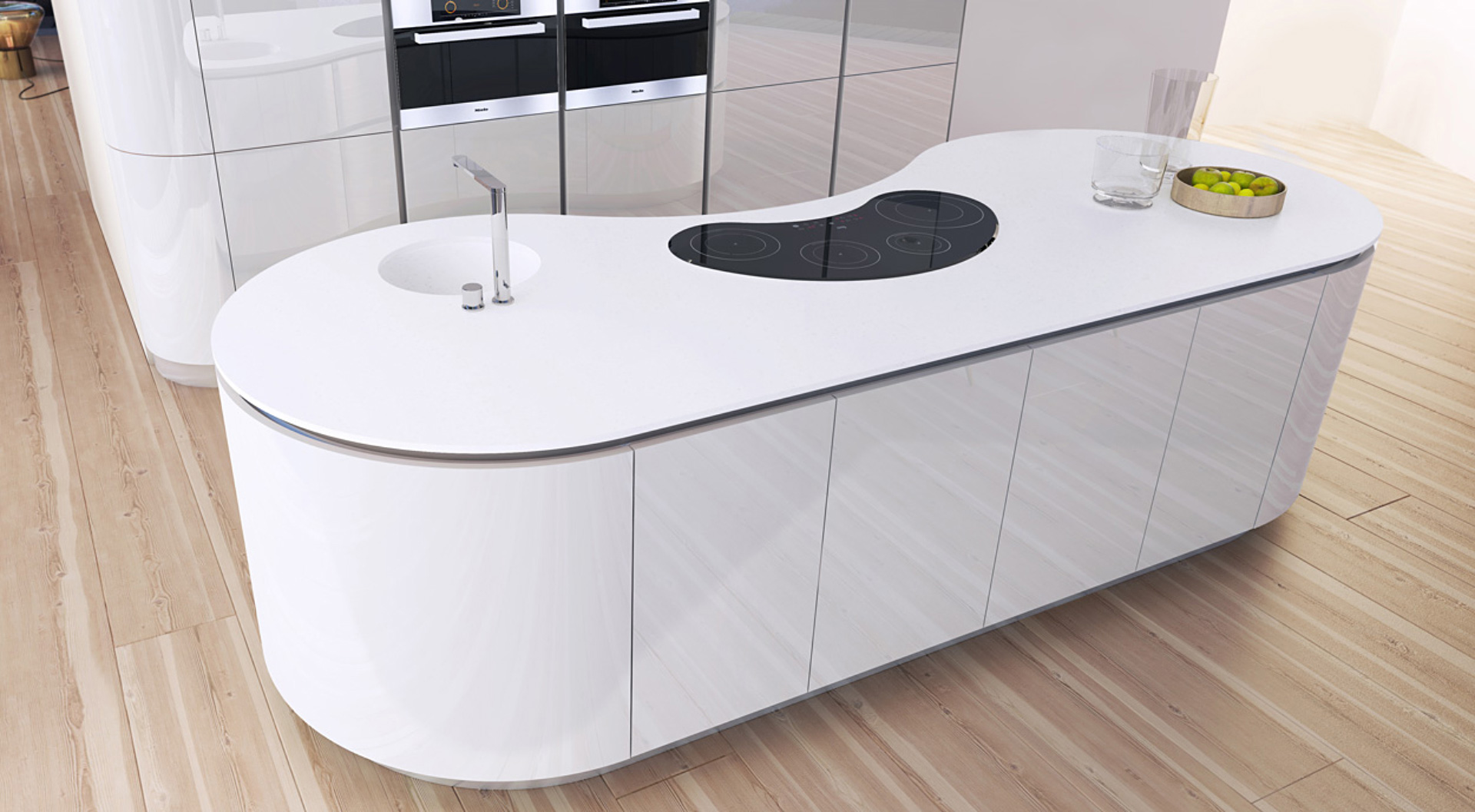 Kitchen island
in the shape of a bean is ergonomically balanced and absolutely perfect. The graceful round curves of the furniture are a very exclusive feature.
Design shown:
white varnish - high gloss
This kitchen is also available in other colours and materials.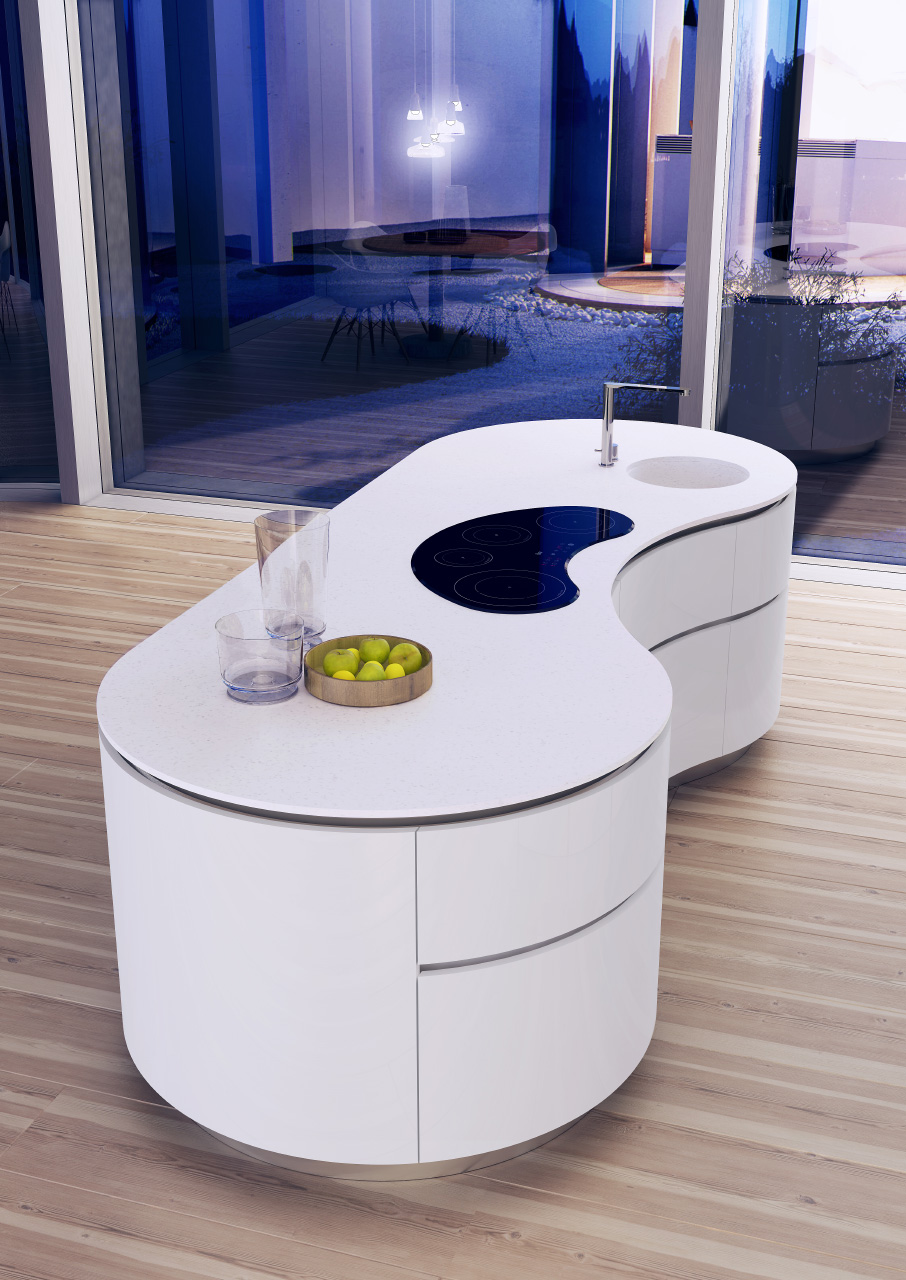 Precise treatment
in every single detail. Round shapes, handle-free design, easy opening of base cabinets and monolithic island work top will definitely impress.