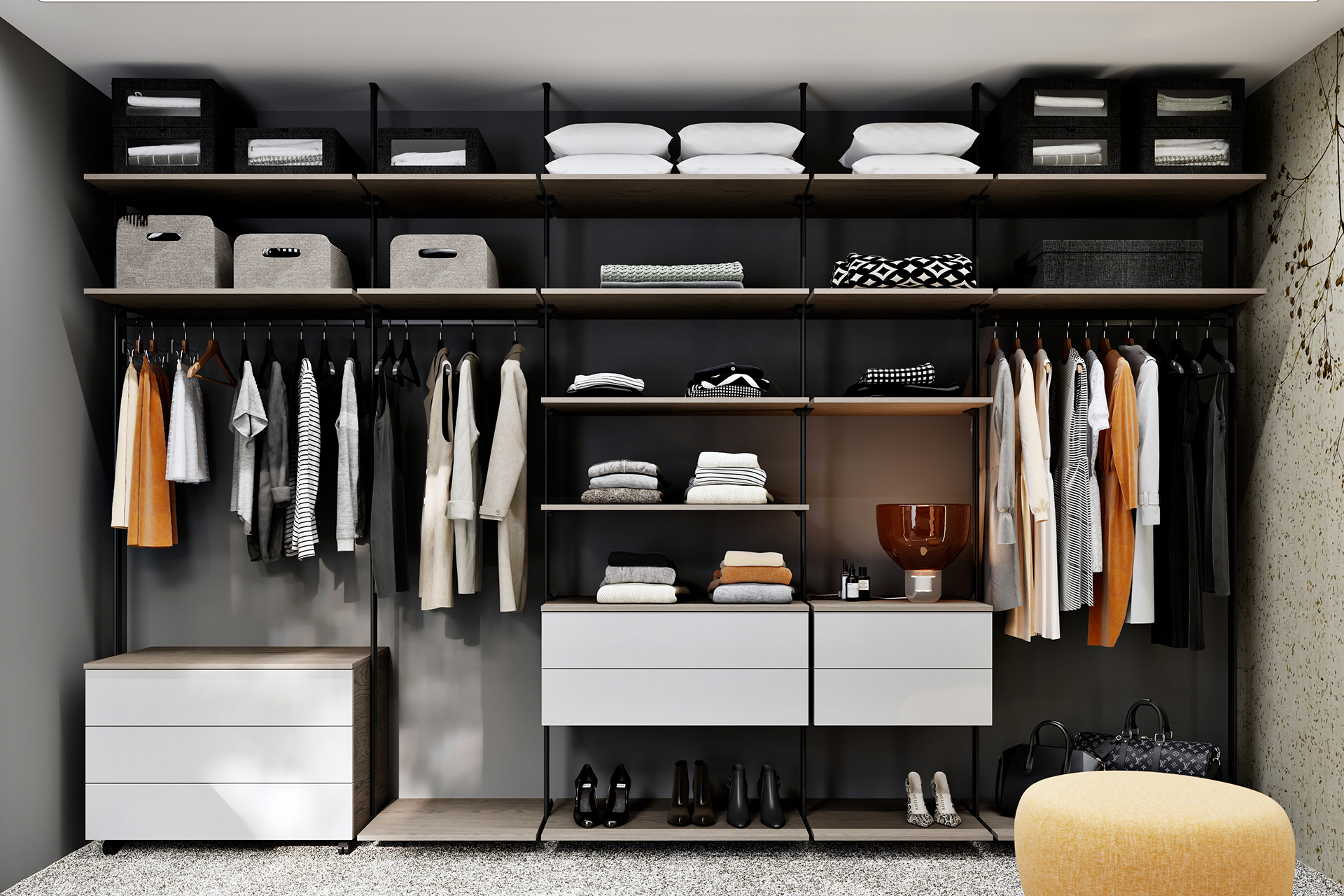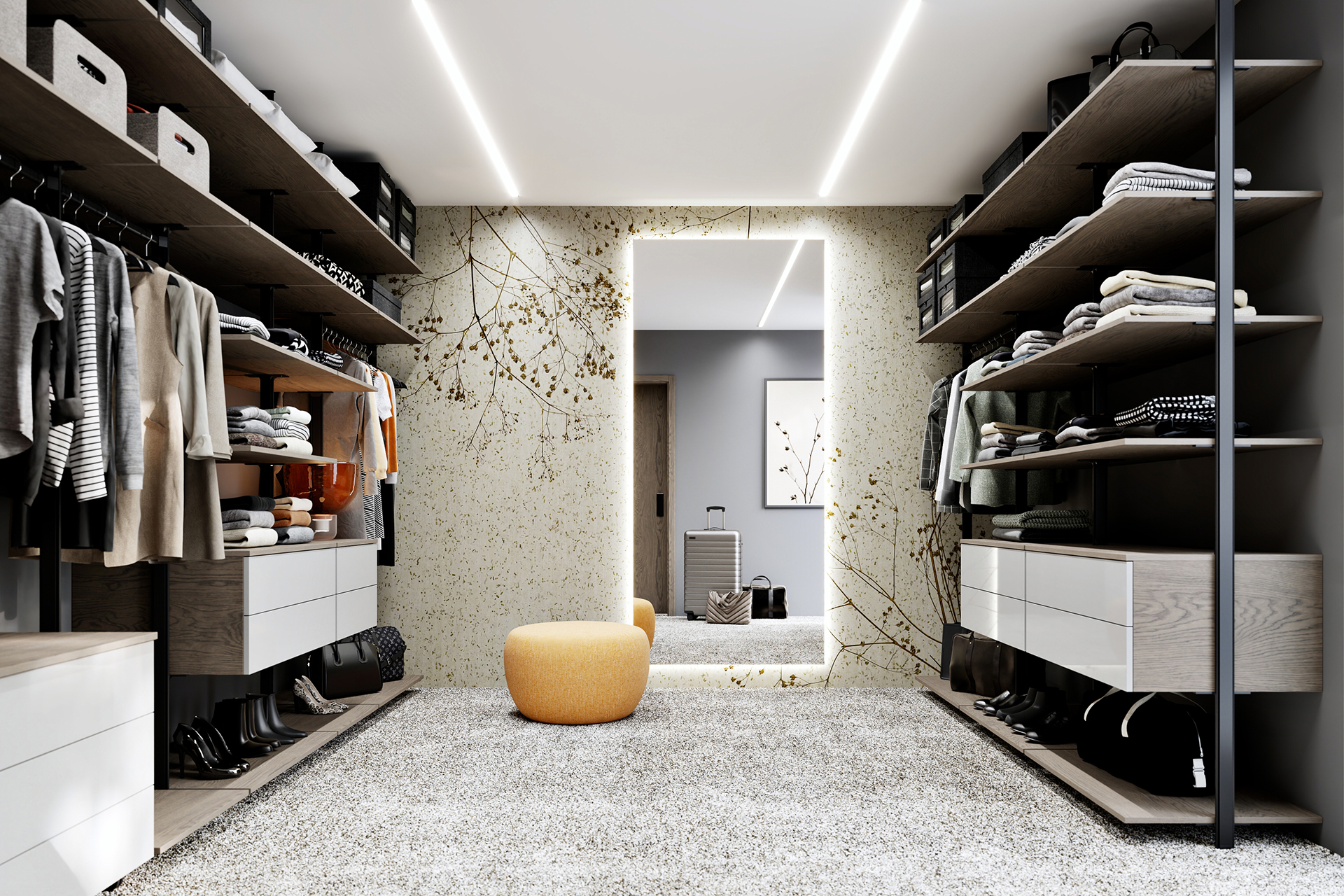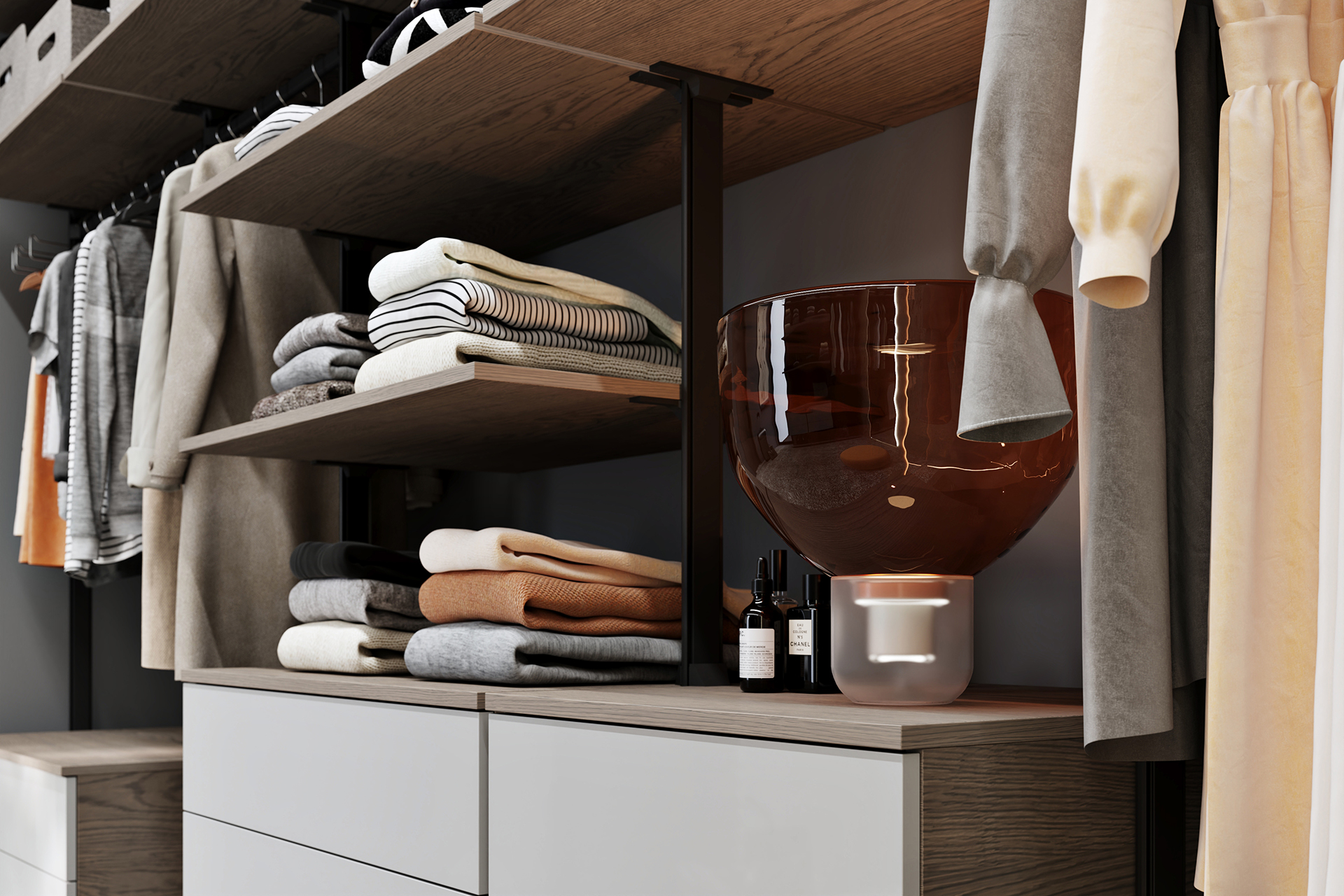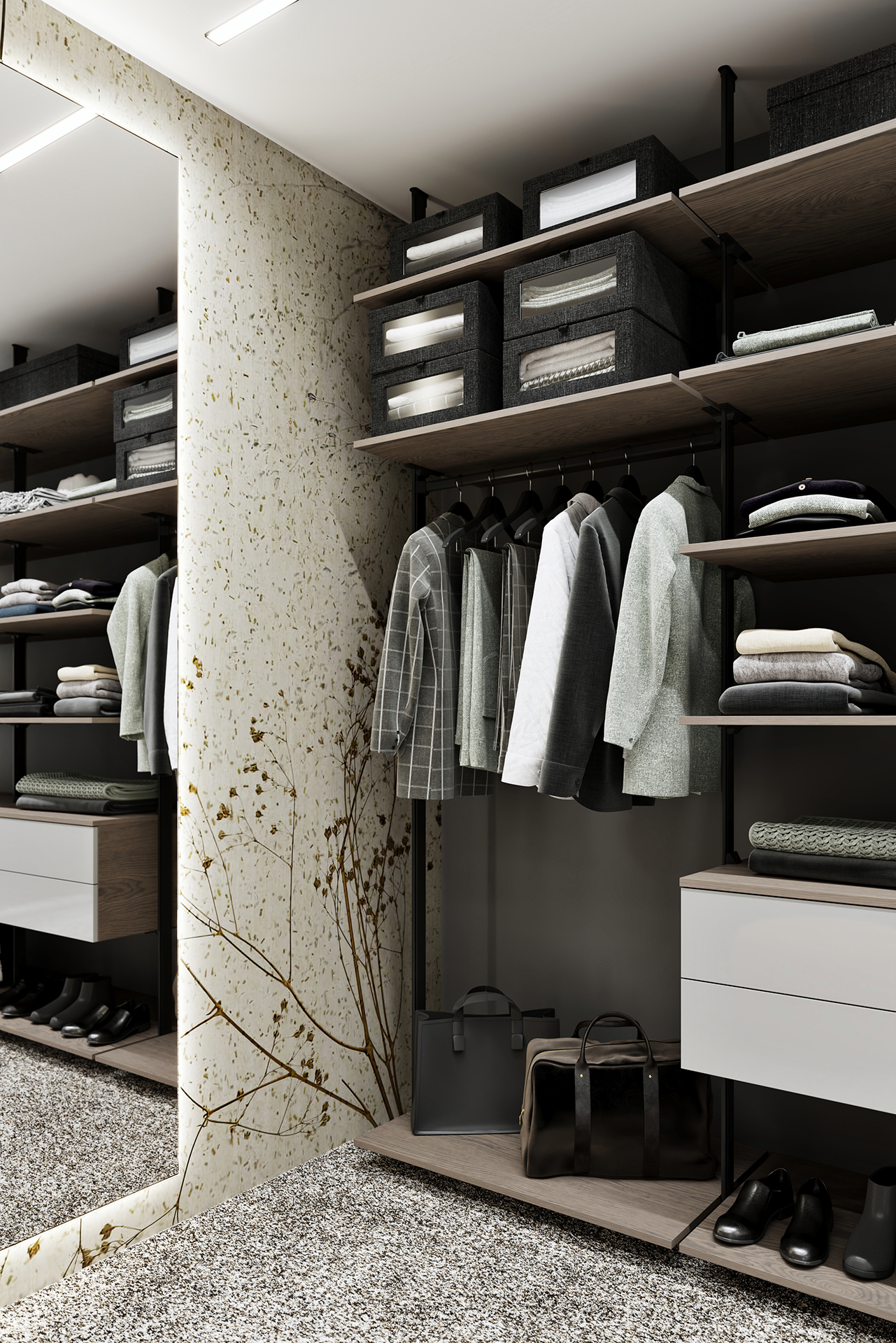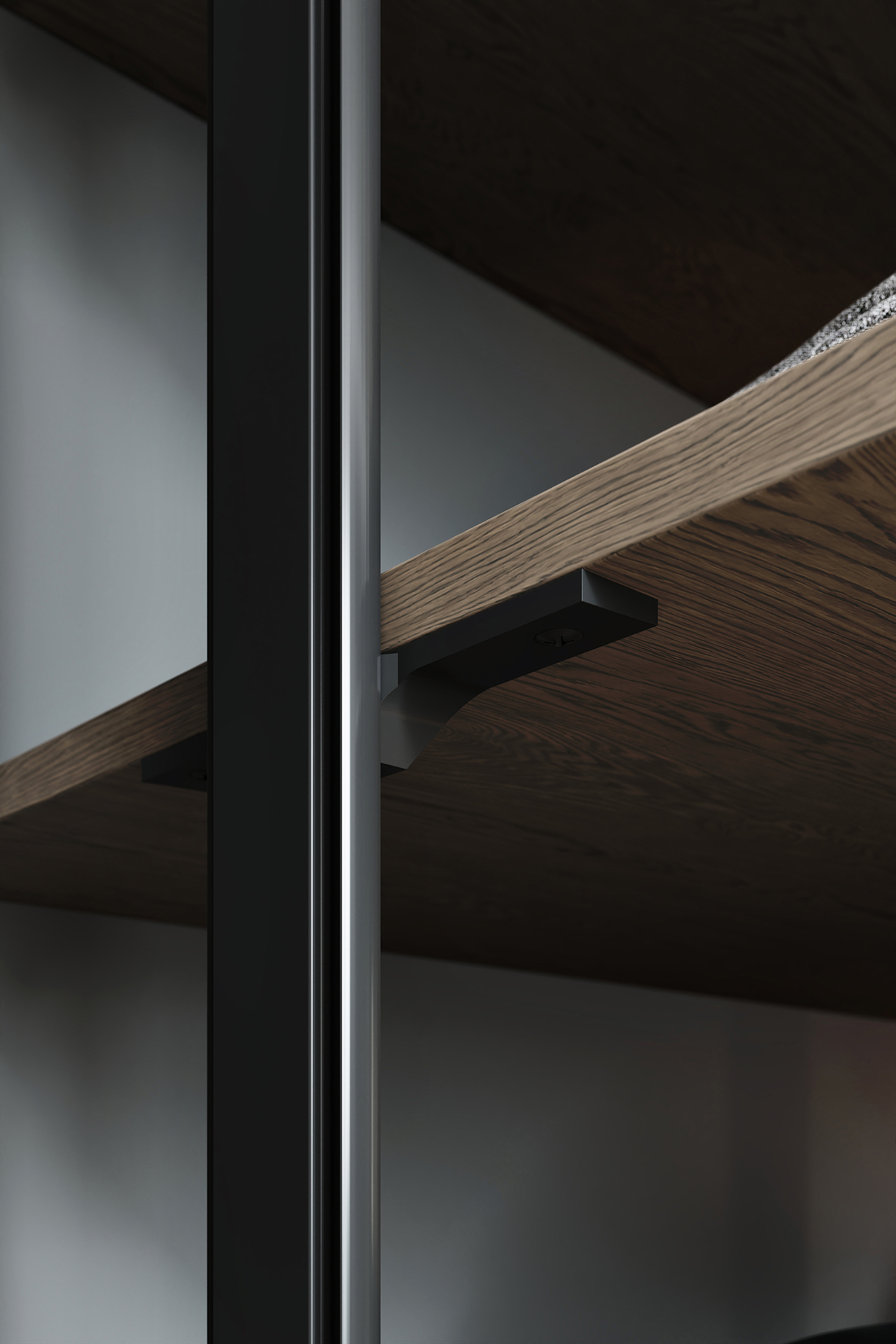 LIBRE closet system
The LIBRE open robe features playfulness, elegance and variability.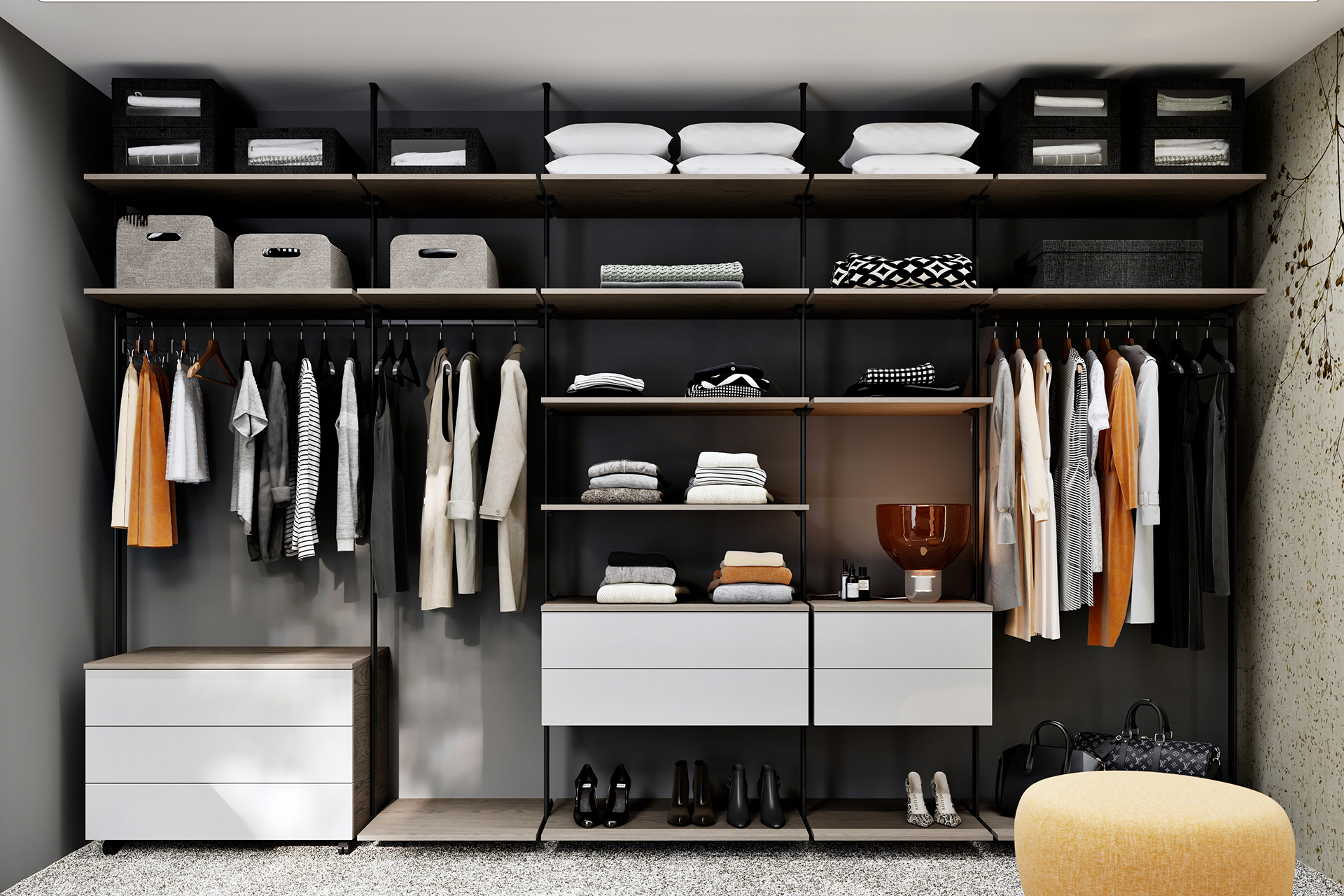 Its appearance
is enhanced by a metal structure that makes the open robe look as if it levitates.
Design shown:
glossy grey lacquer / rustic grey oak veneer
This closet is also available in other colours and materials.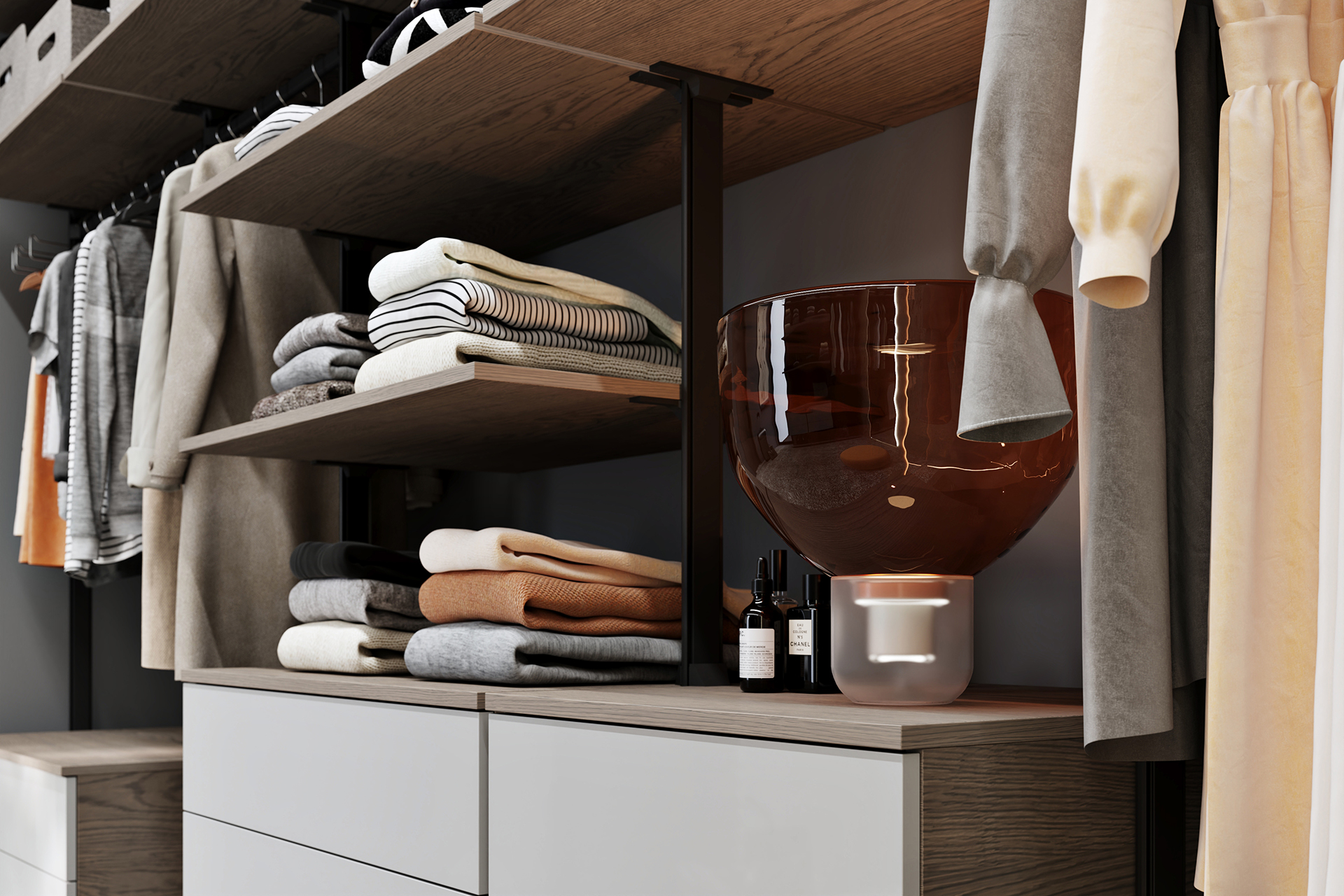 The metal
elements are not only an important structural element, but also an aesthetic that adds to its overall luxury and elegance.