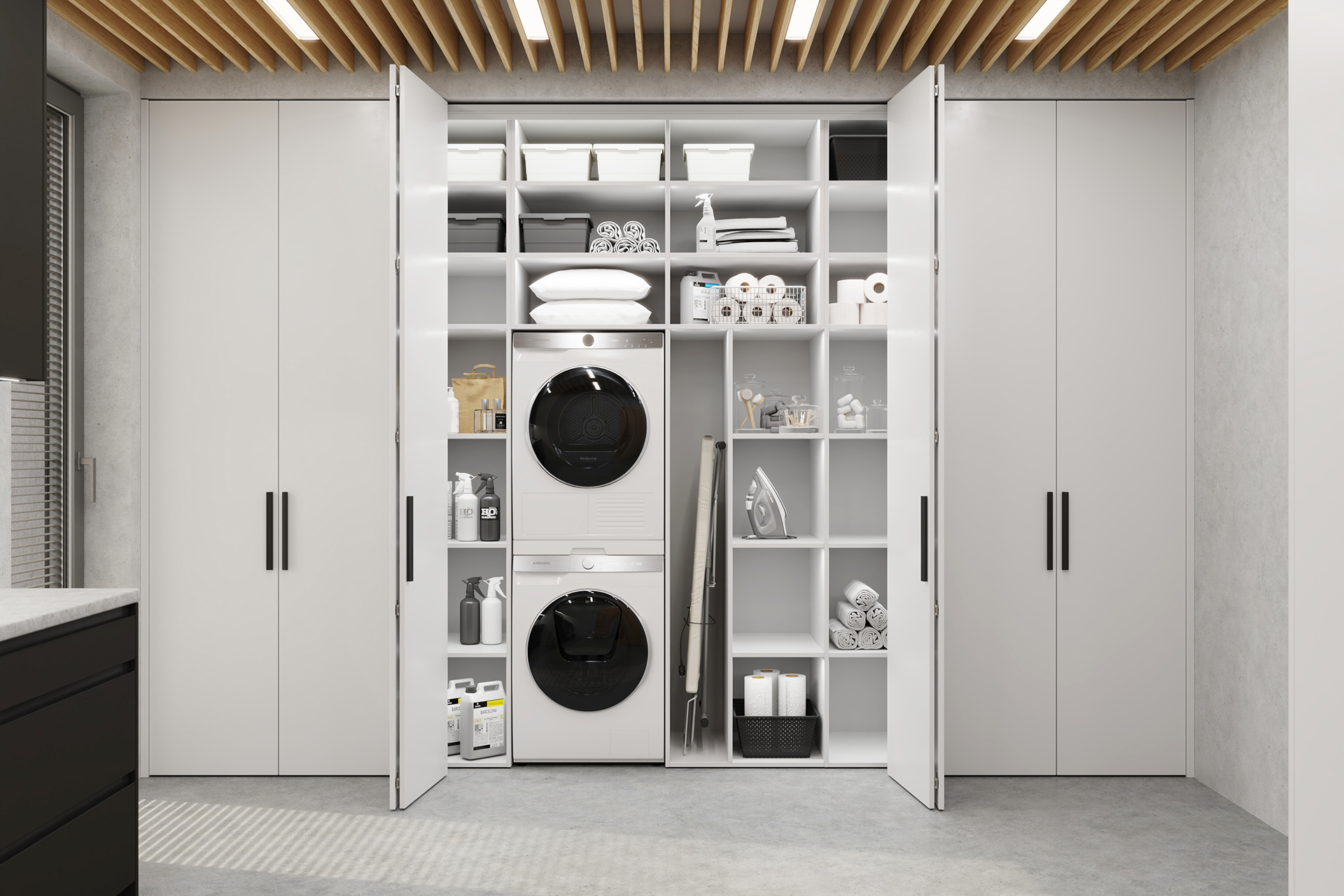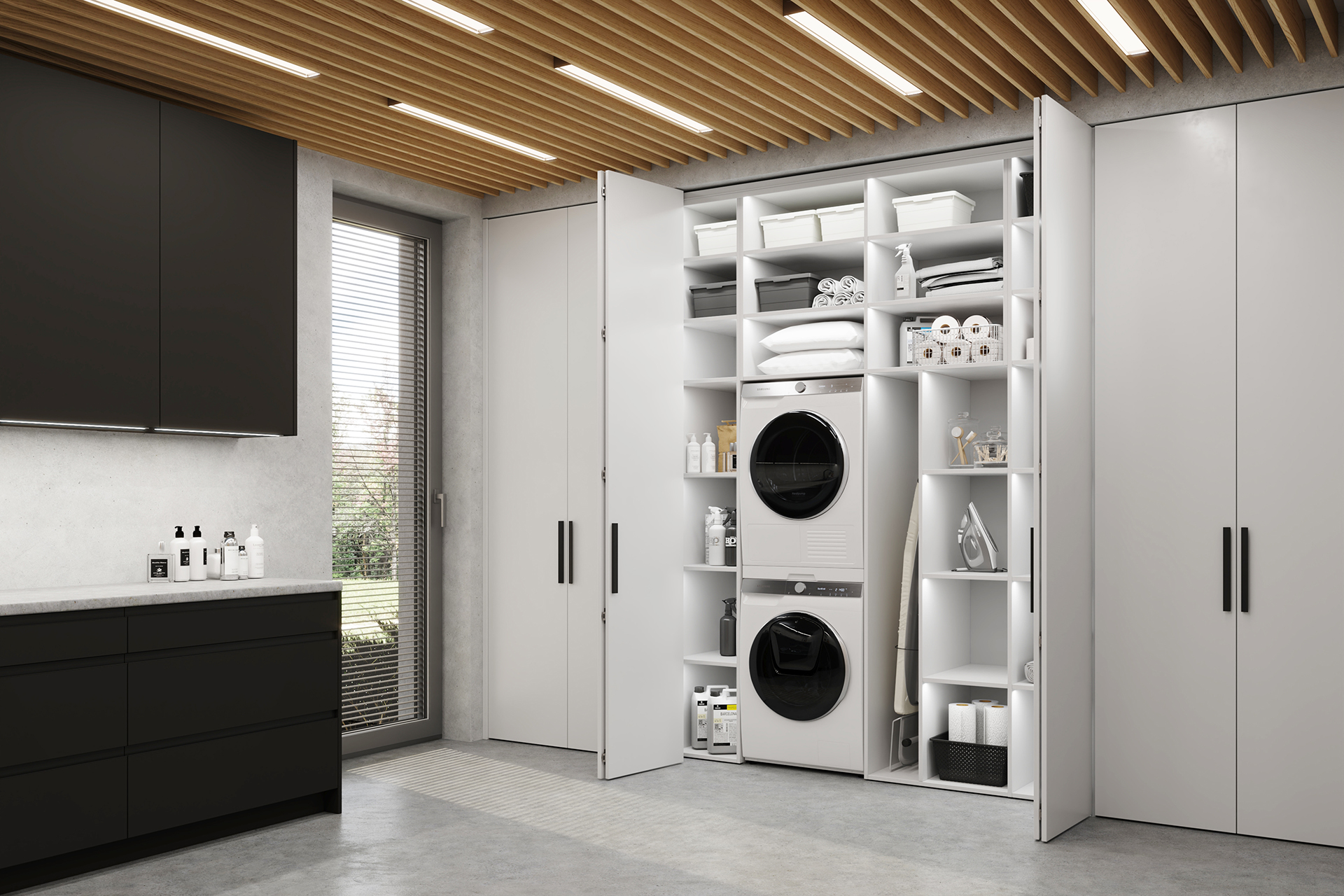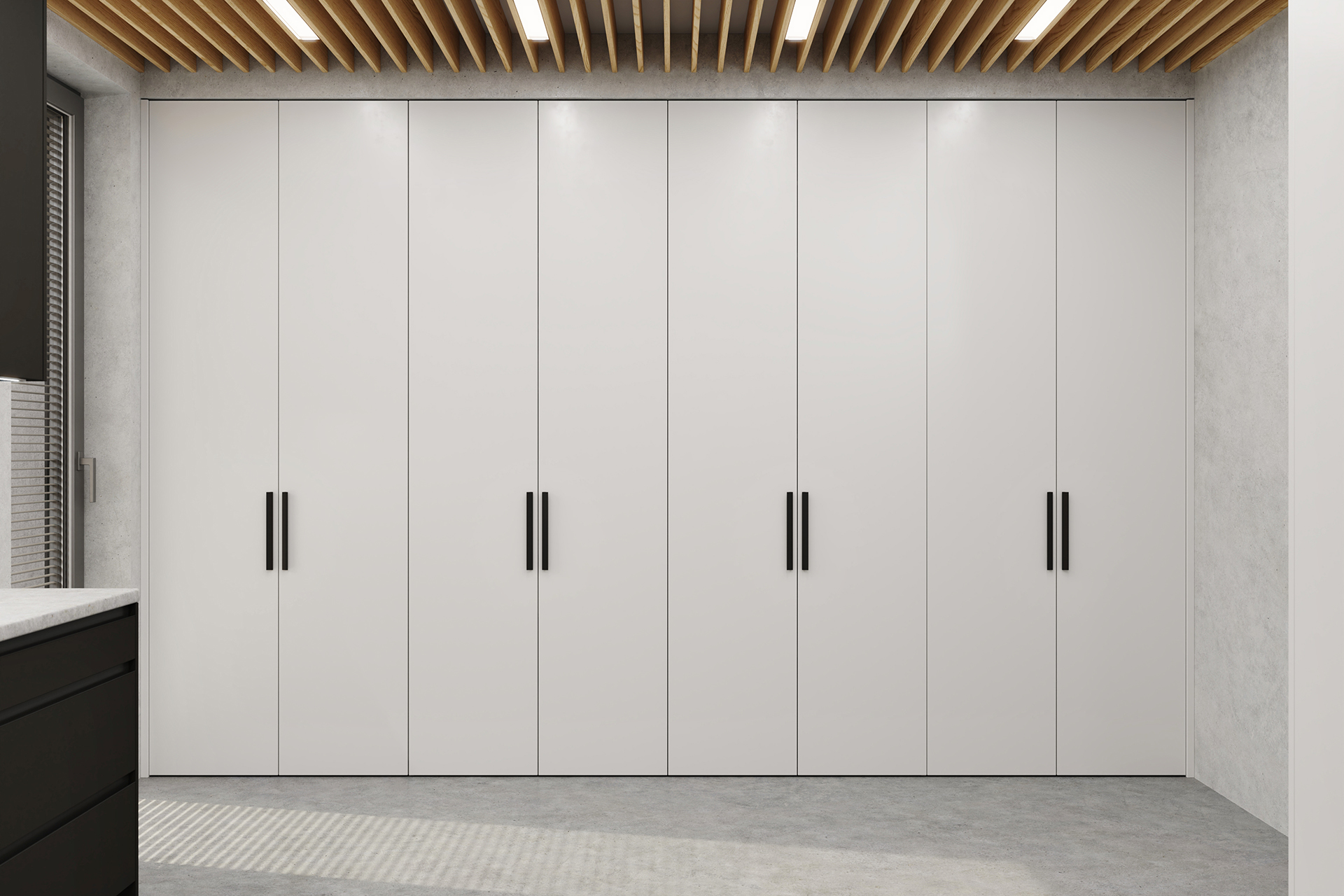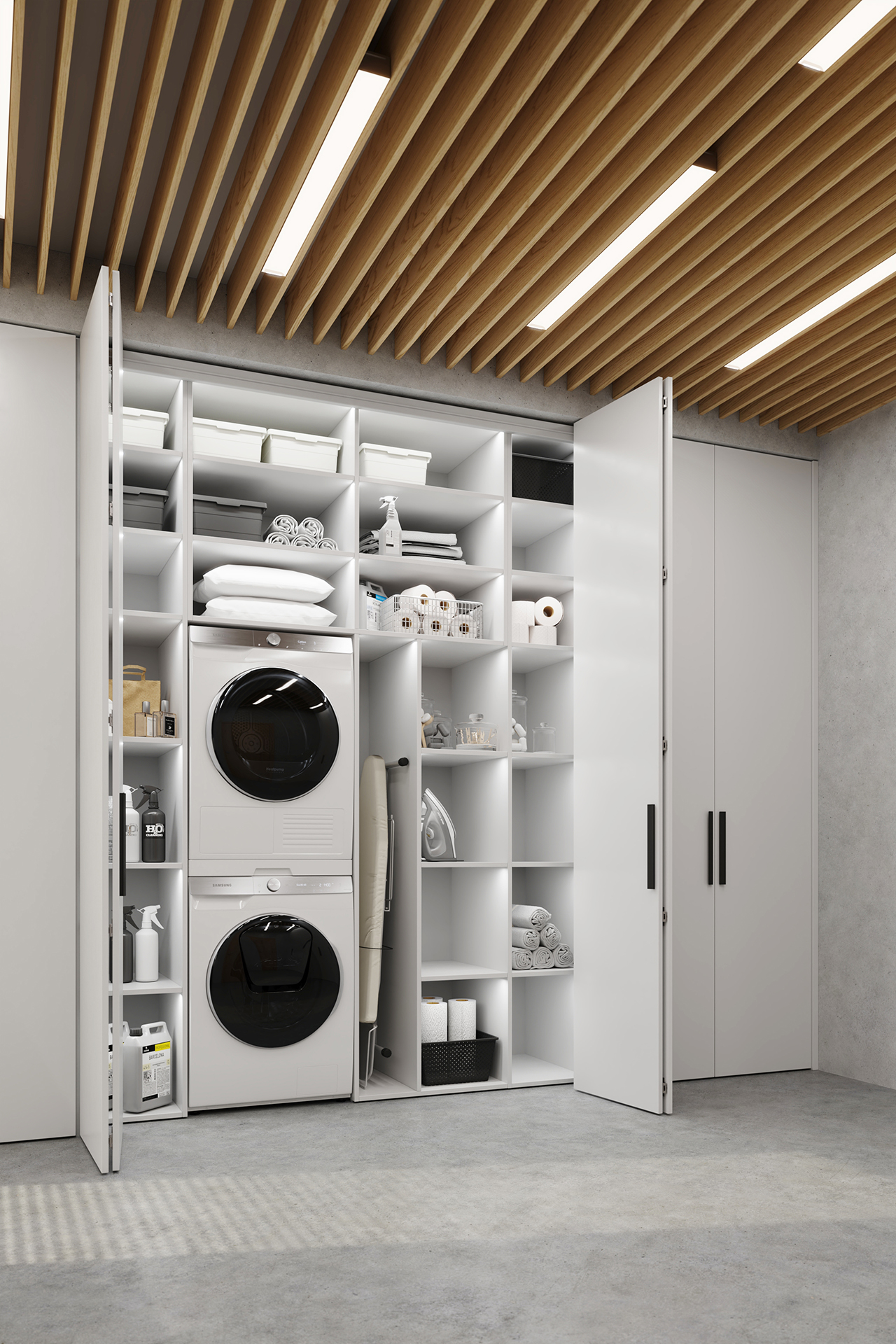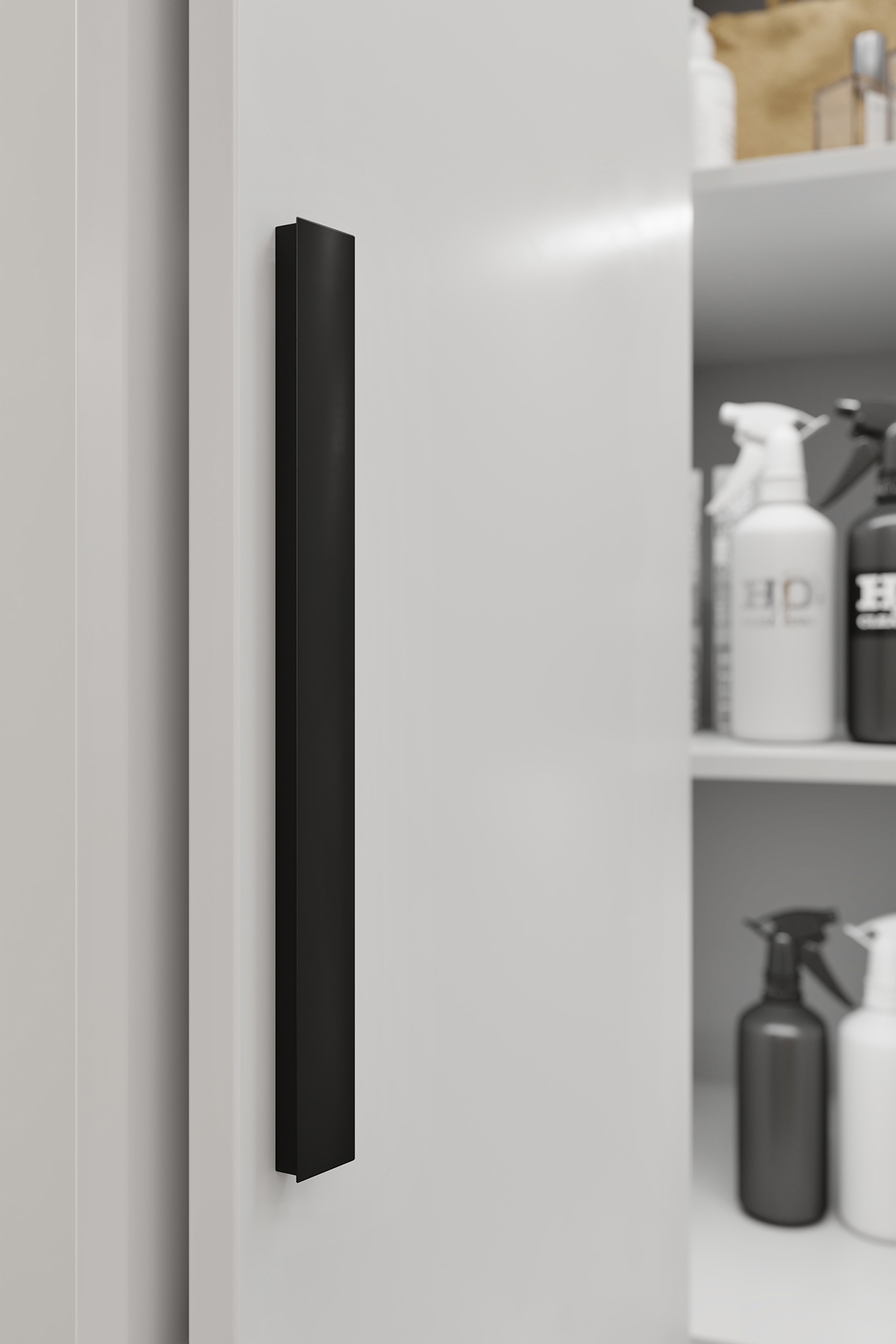 LINE double bifold doors
Keep things tidy and organised with the innovative LINE special door solution with a folding opening system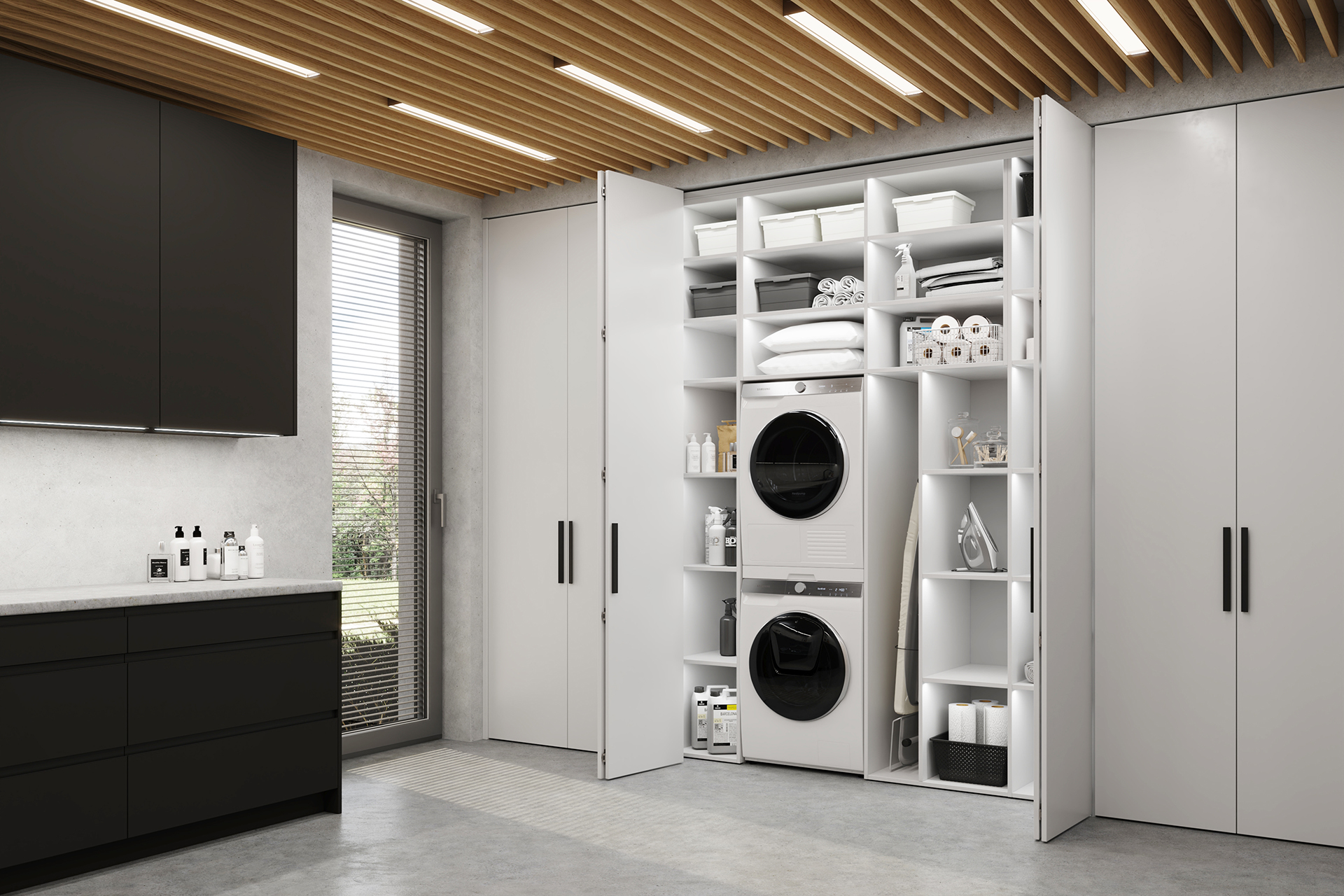 This system
is also ideal for closing open robes or for concealing utility rooms.
Design shown:
polar white matt lacquer / titan matt lacquer
This closet is also available in other colours and materials.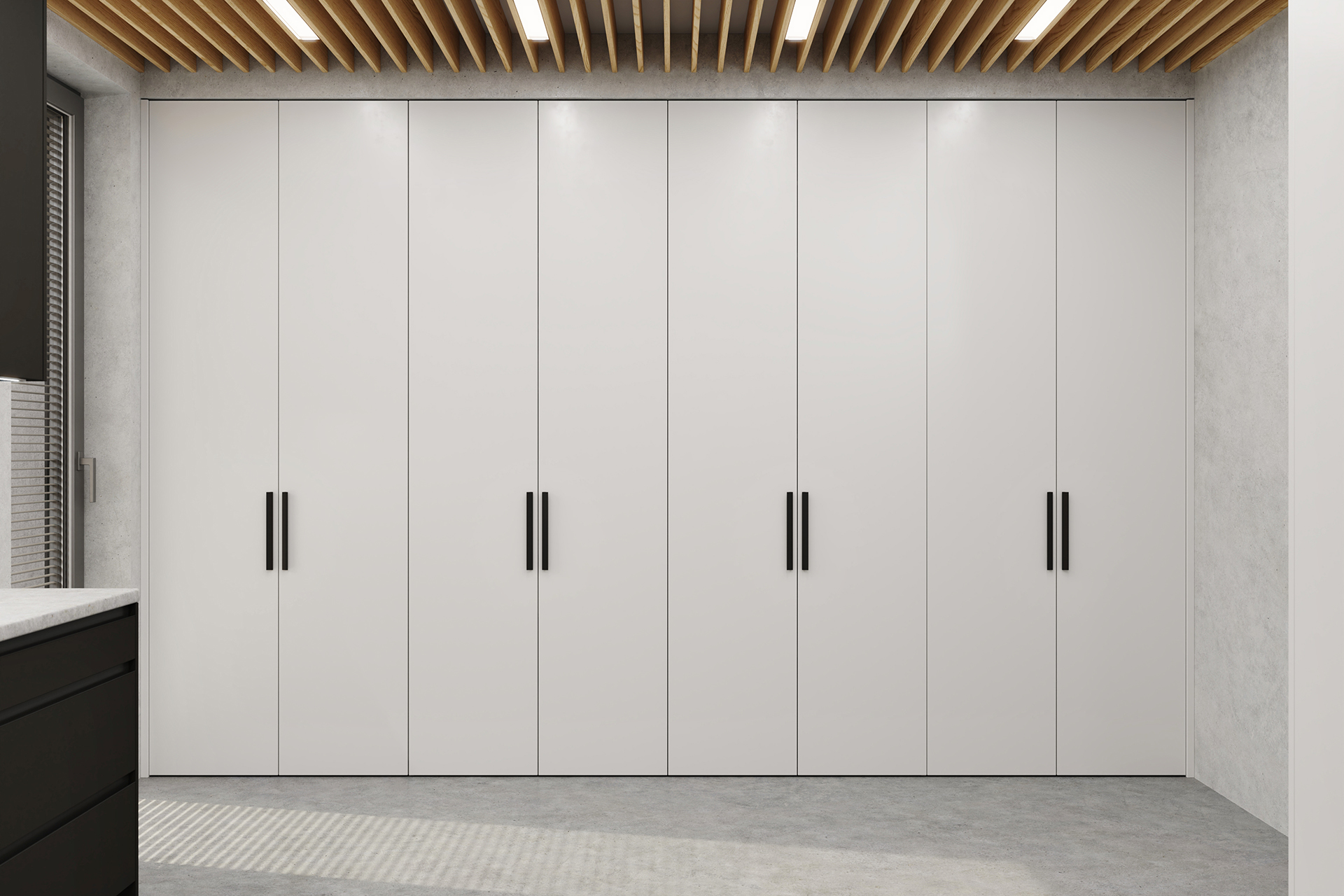 There are no limits
to its use and only your preference will determine how you utilise its variability.