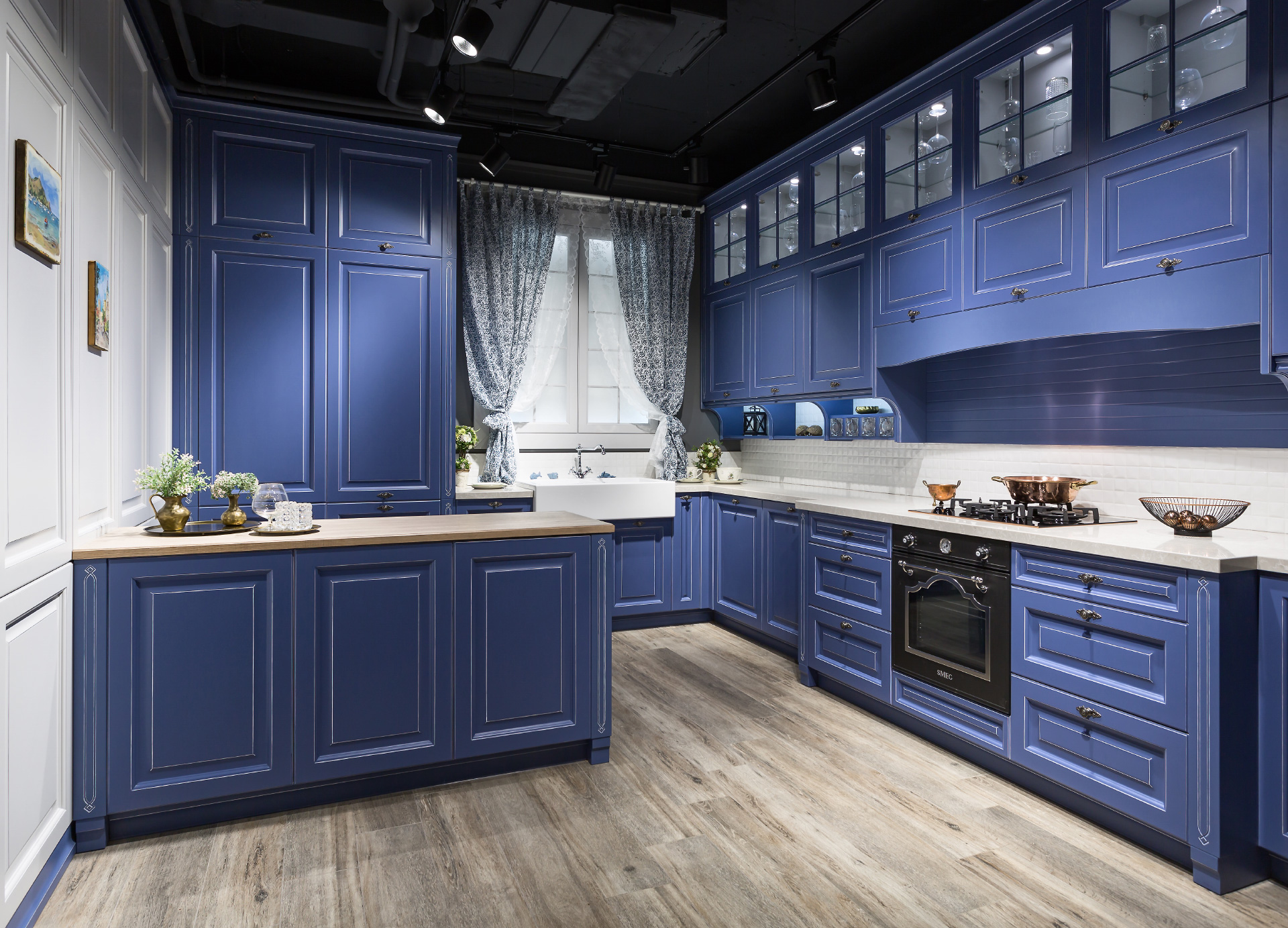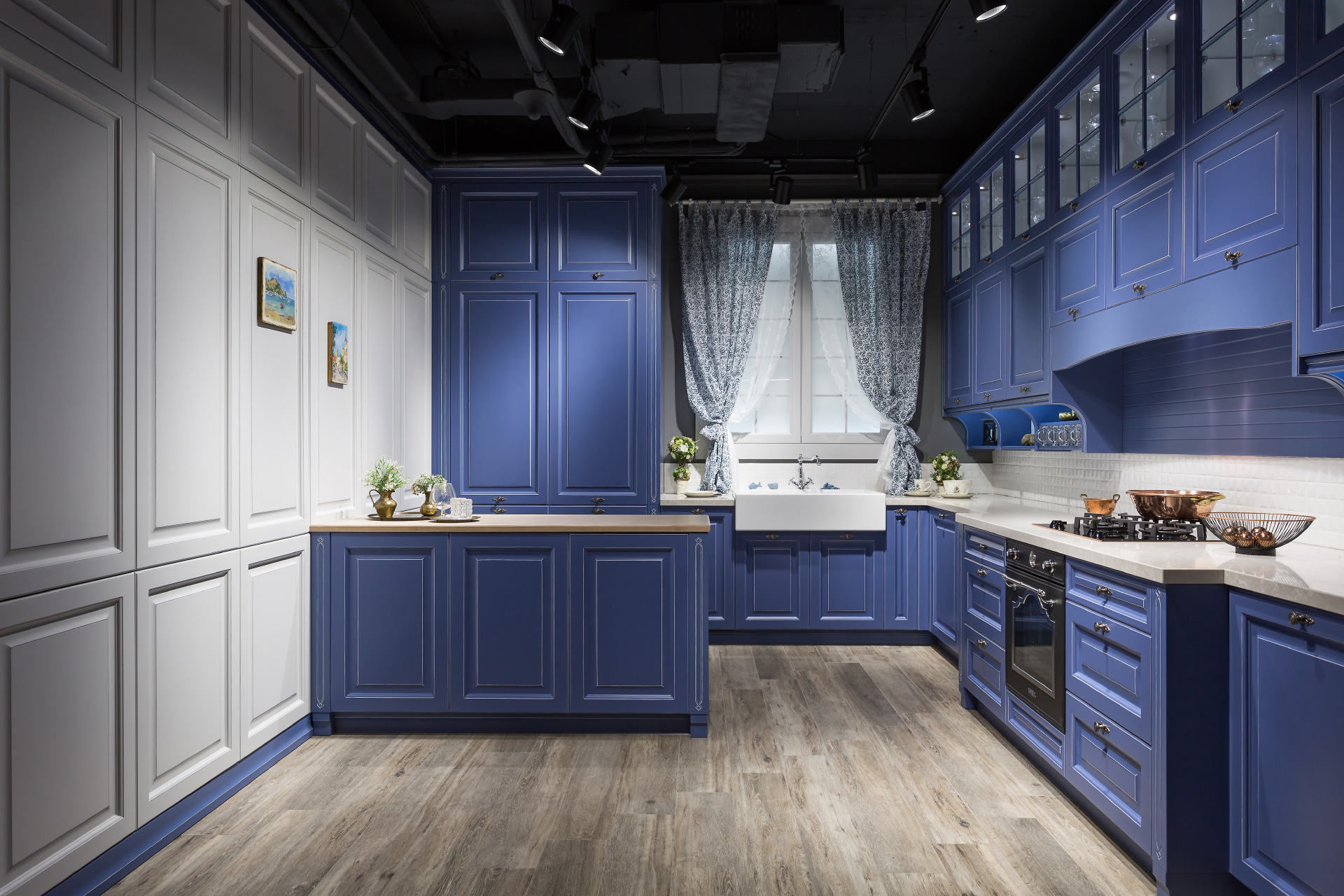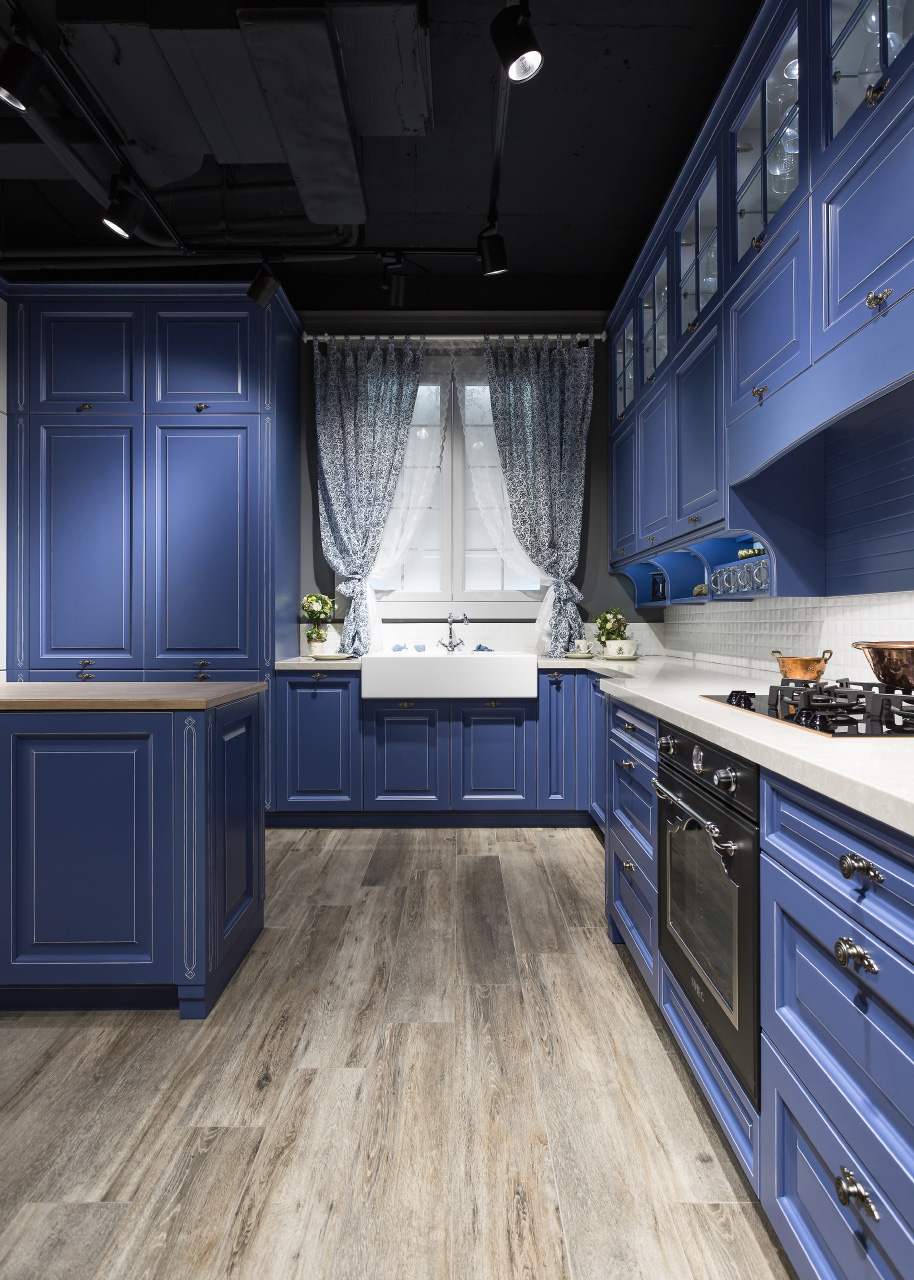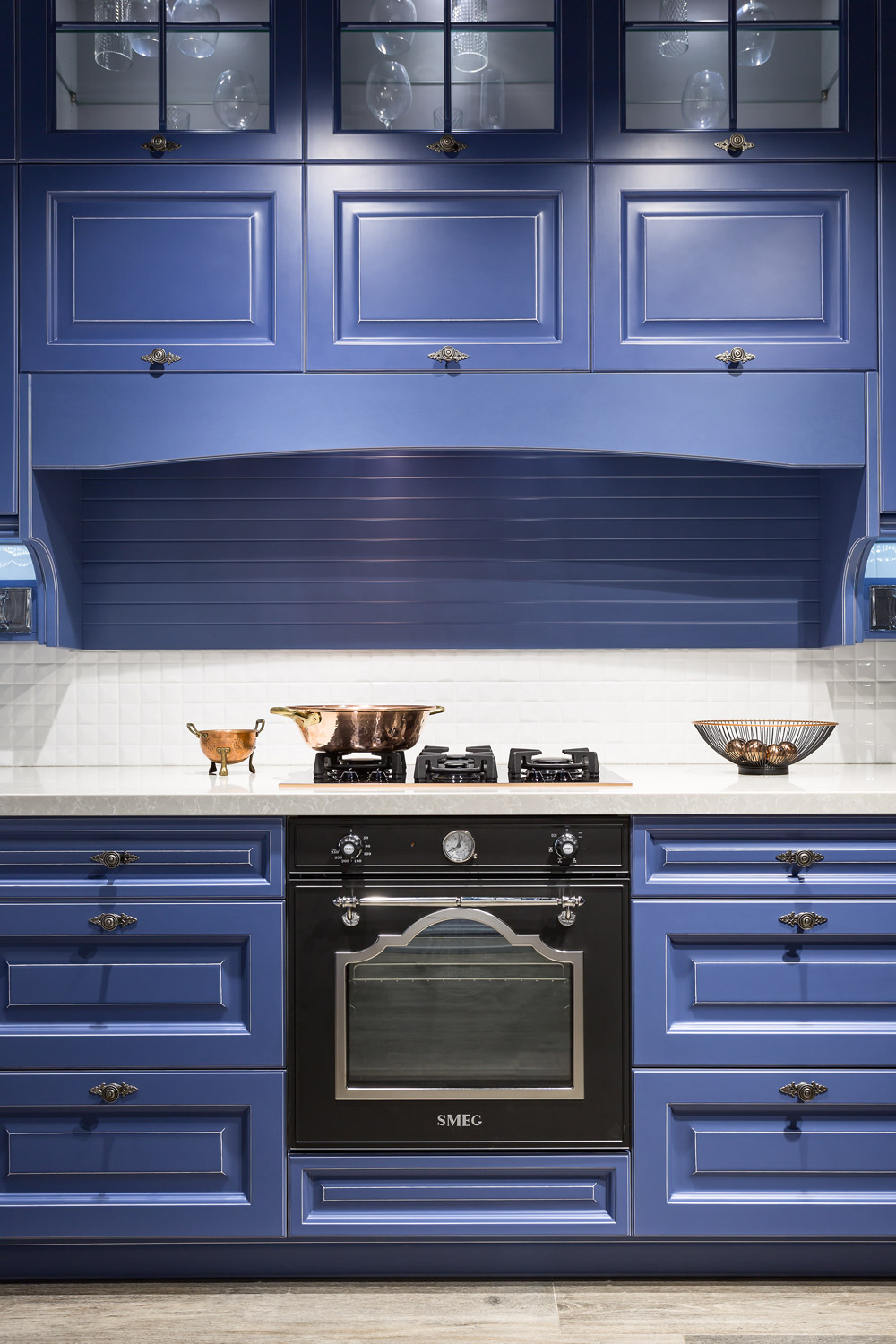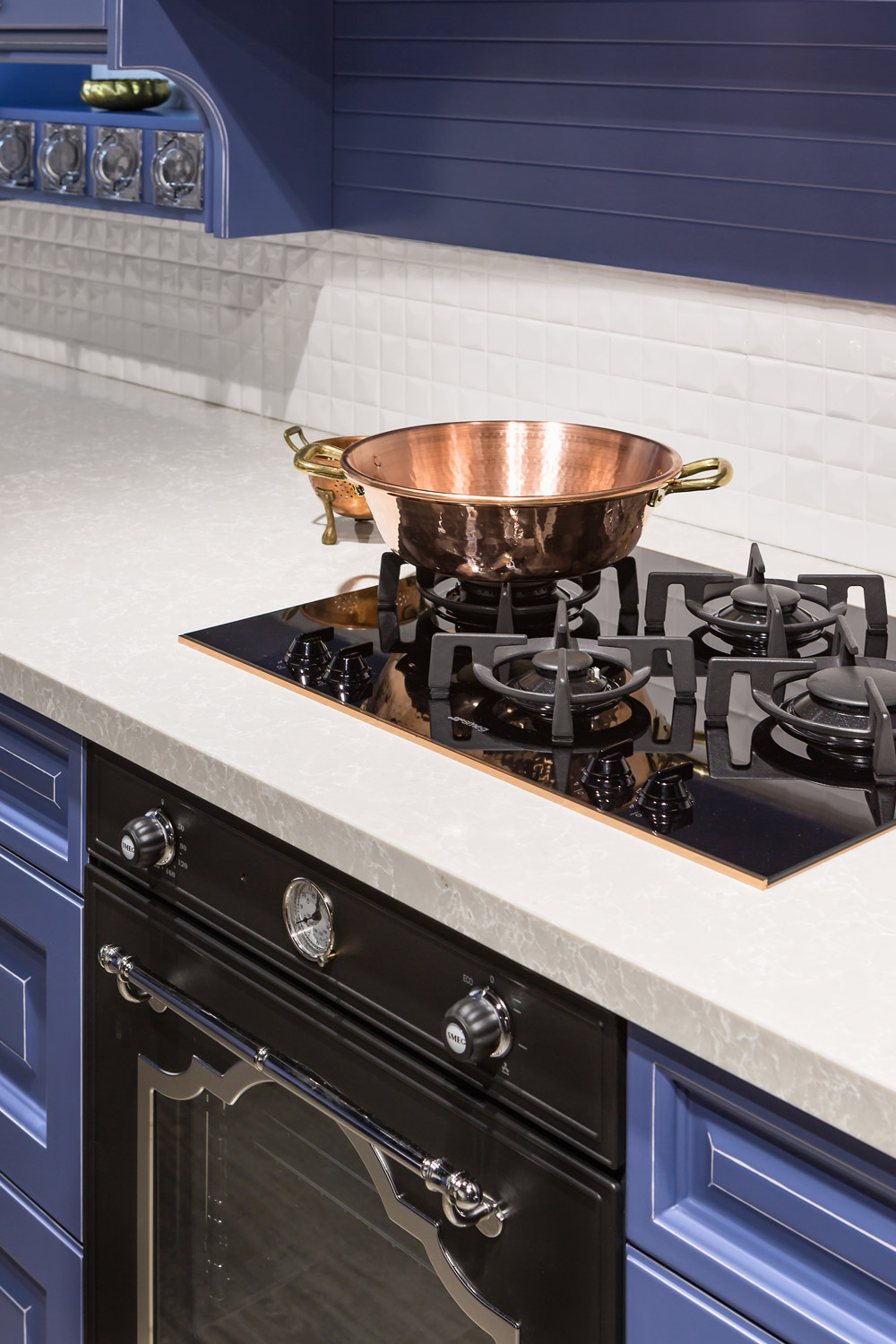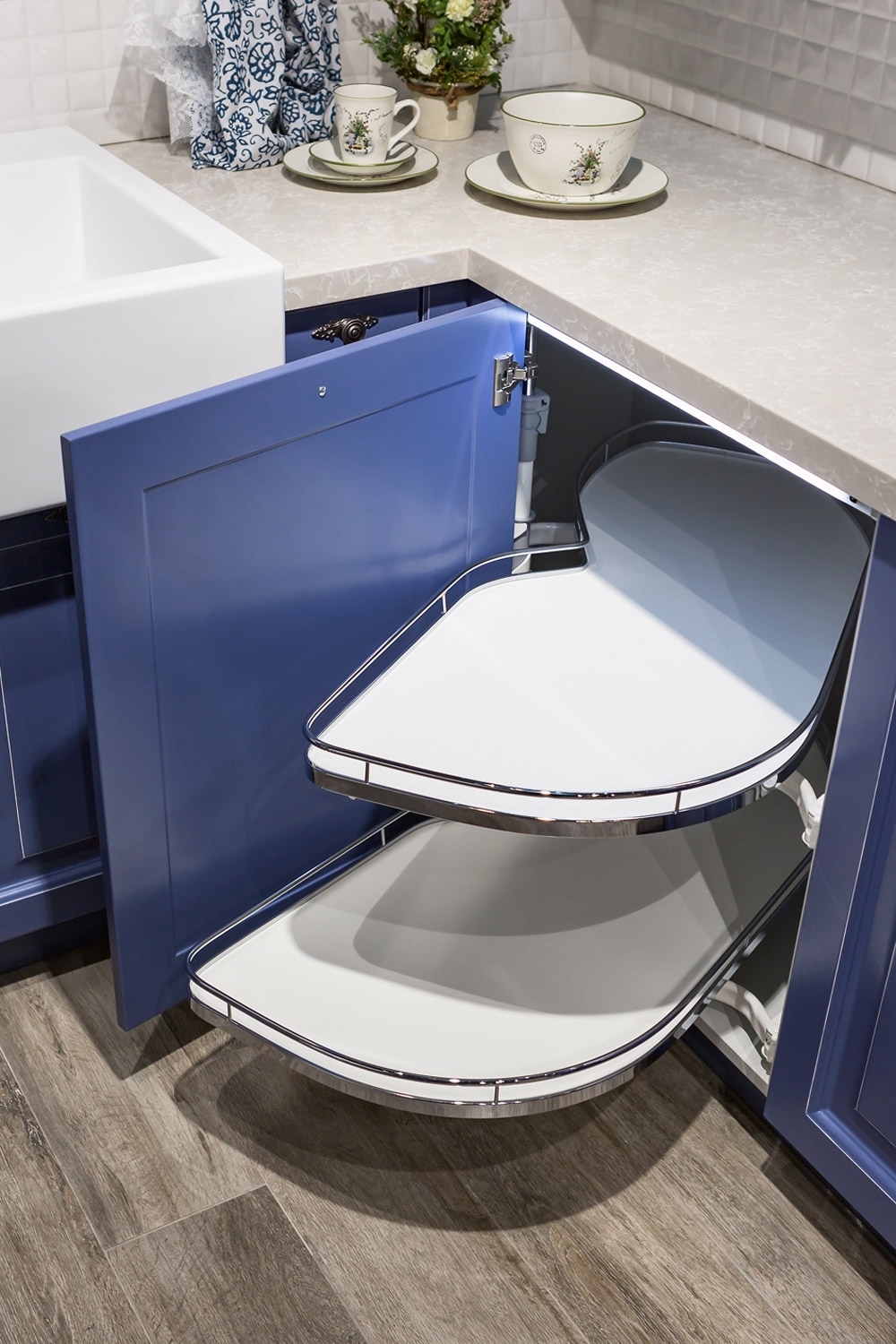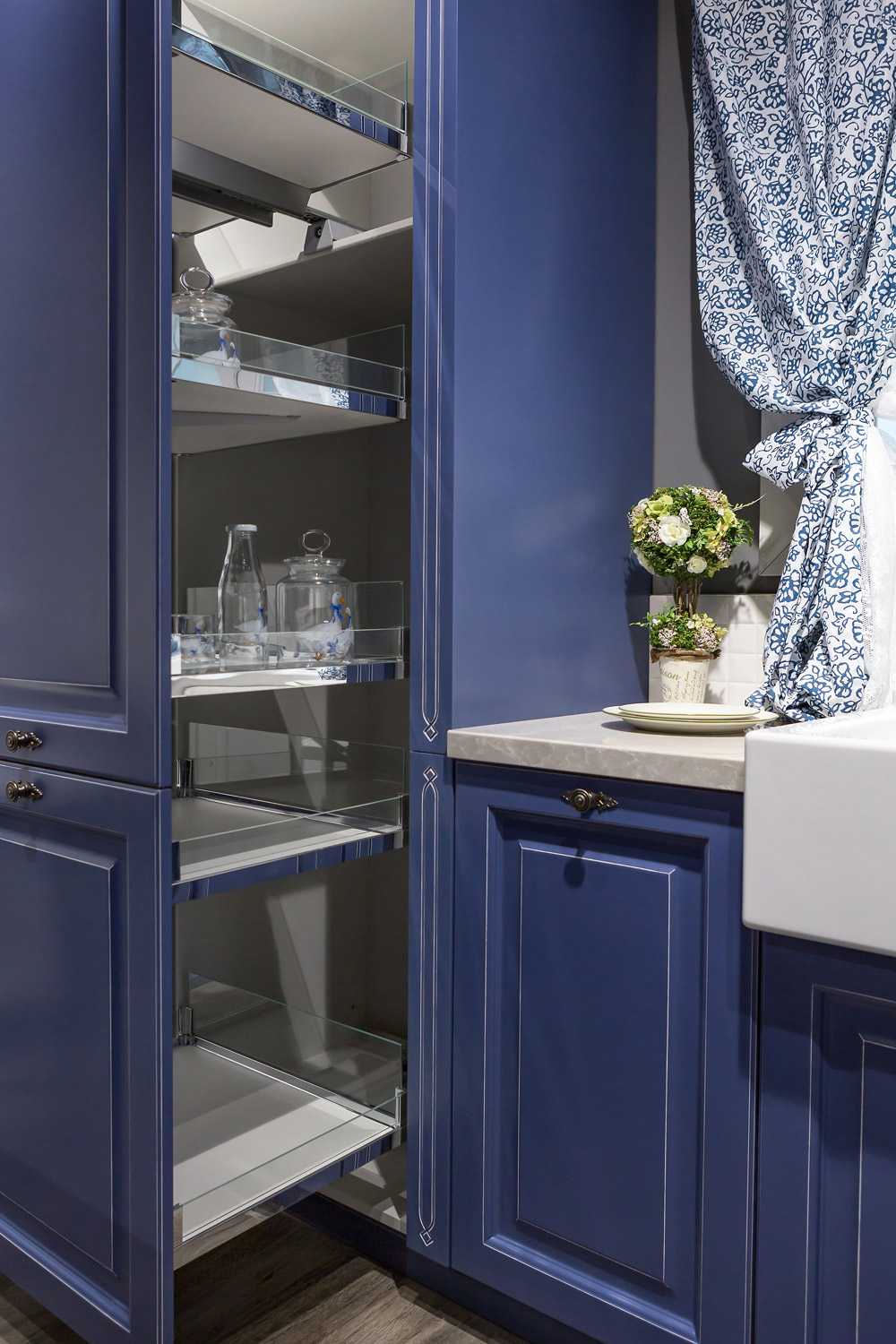 MILANO kitchen
A kitchen like from a castle. Such is the MILANO kitchen. Beautiful, decorative series in a rustic design with hand patina.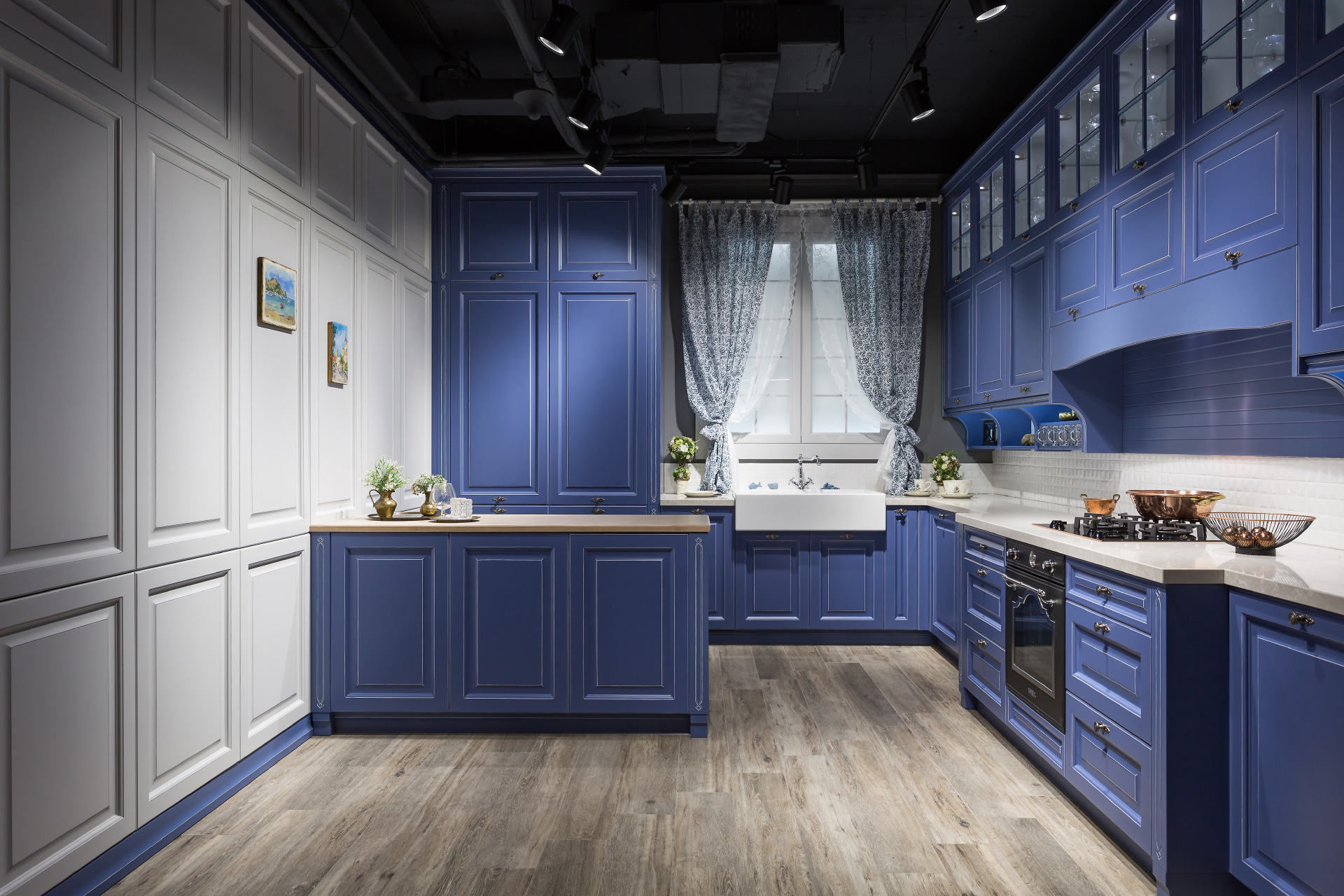 MILANO kitchen
makes its craftsmanship stand out. The decorative frame is underlined by the blue colour with patina.
Design shown:
grey-blue with white patina varnish - matt / white with grey patina varnish - matt
This kitchen is also available in other colours and materials.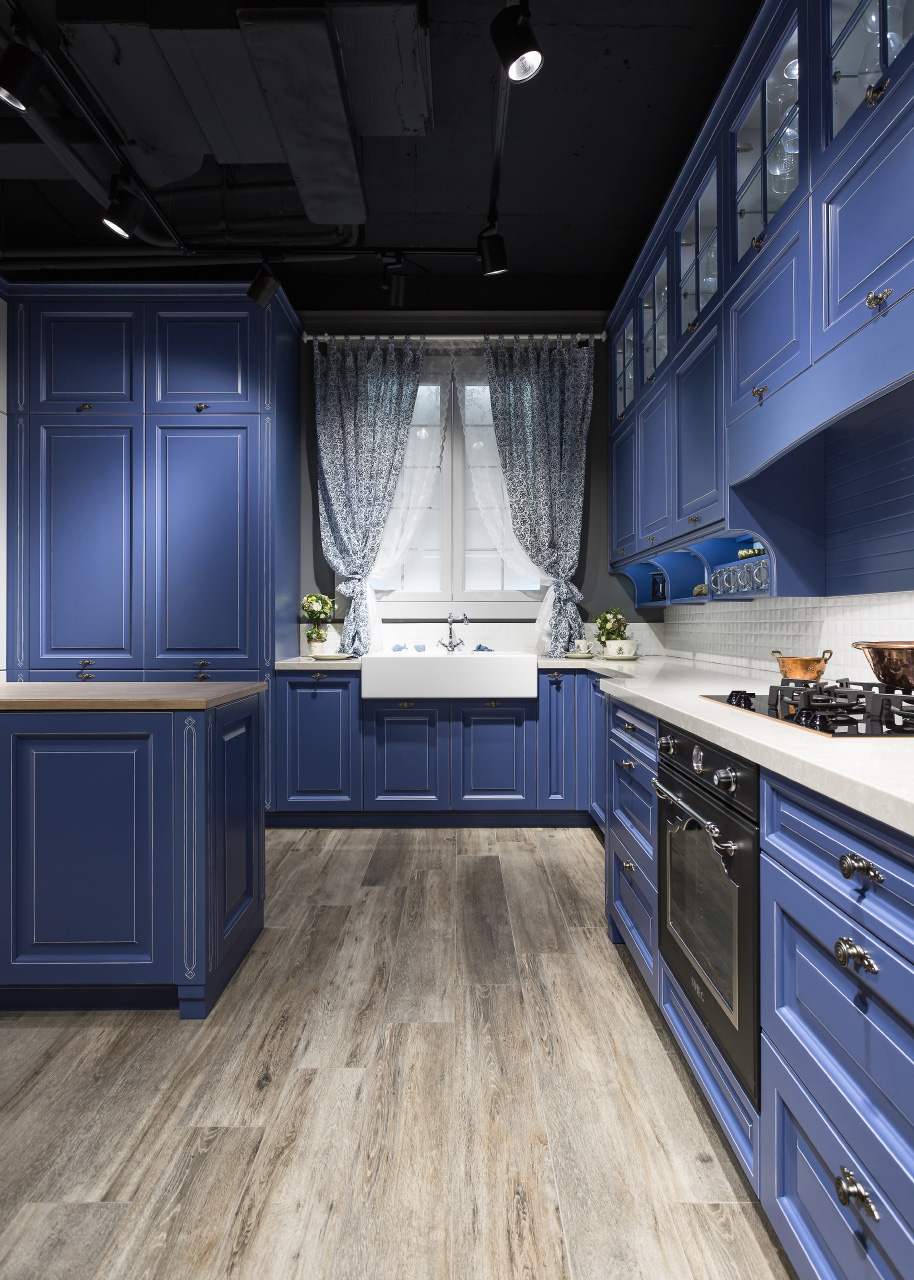 Combination of materials
The combined design of two different veneer shades also suits this series well.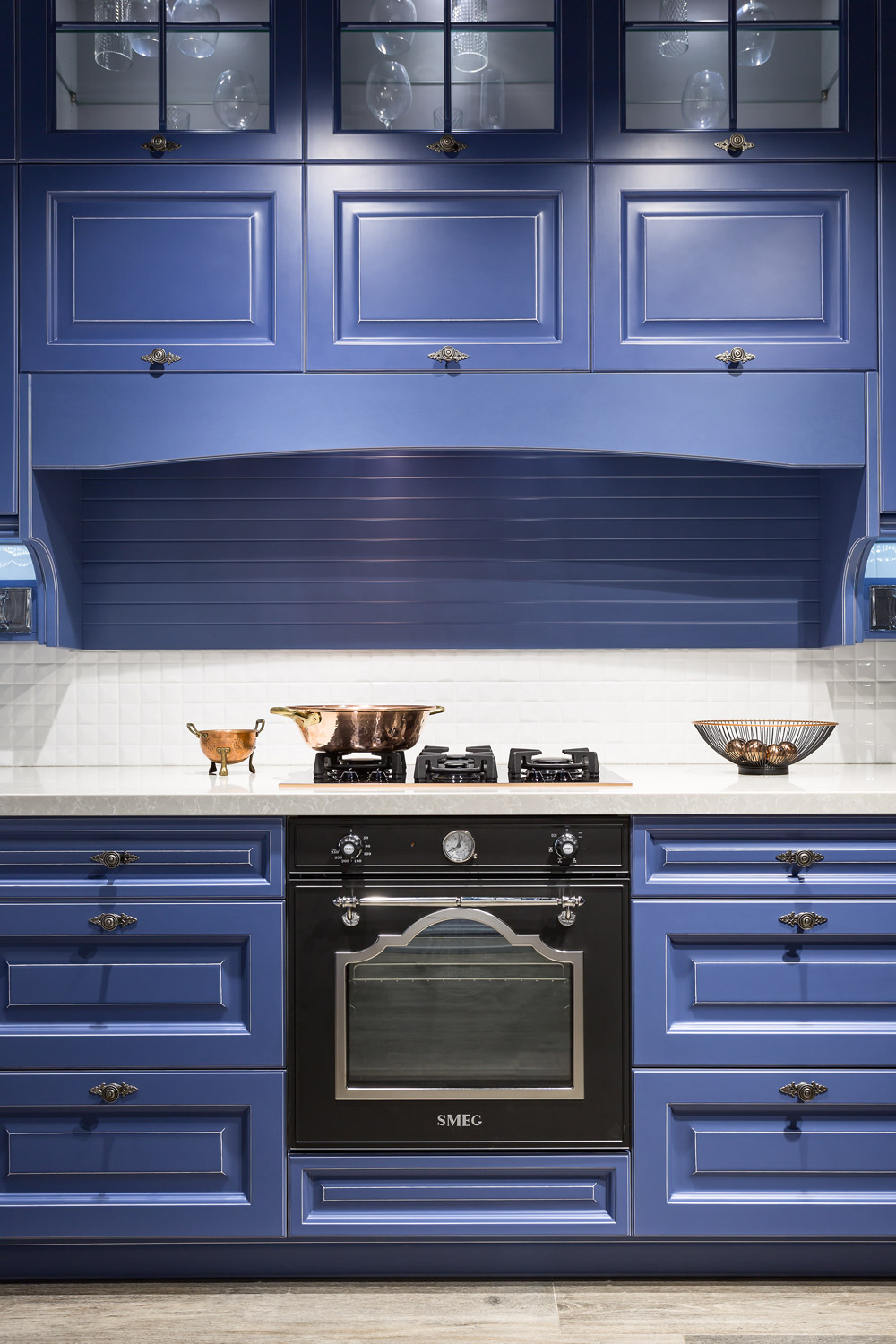 Decent frame
See the frame detail of this series.