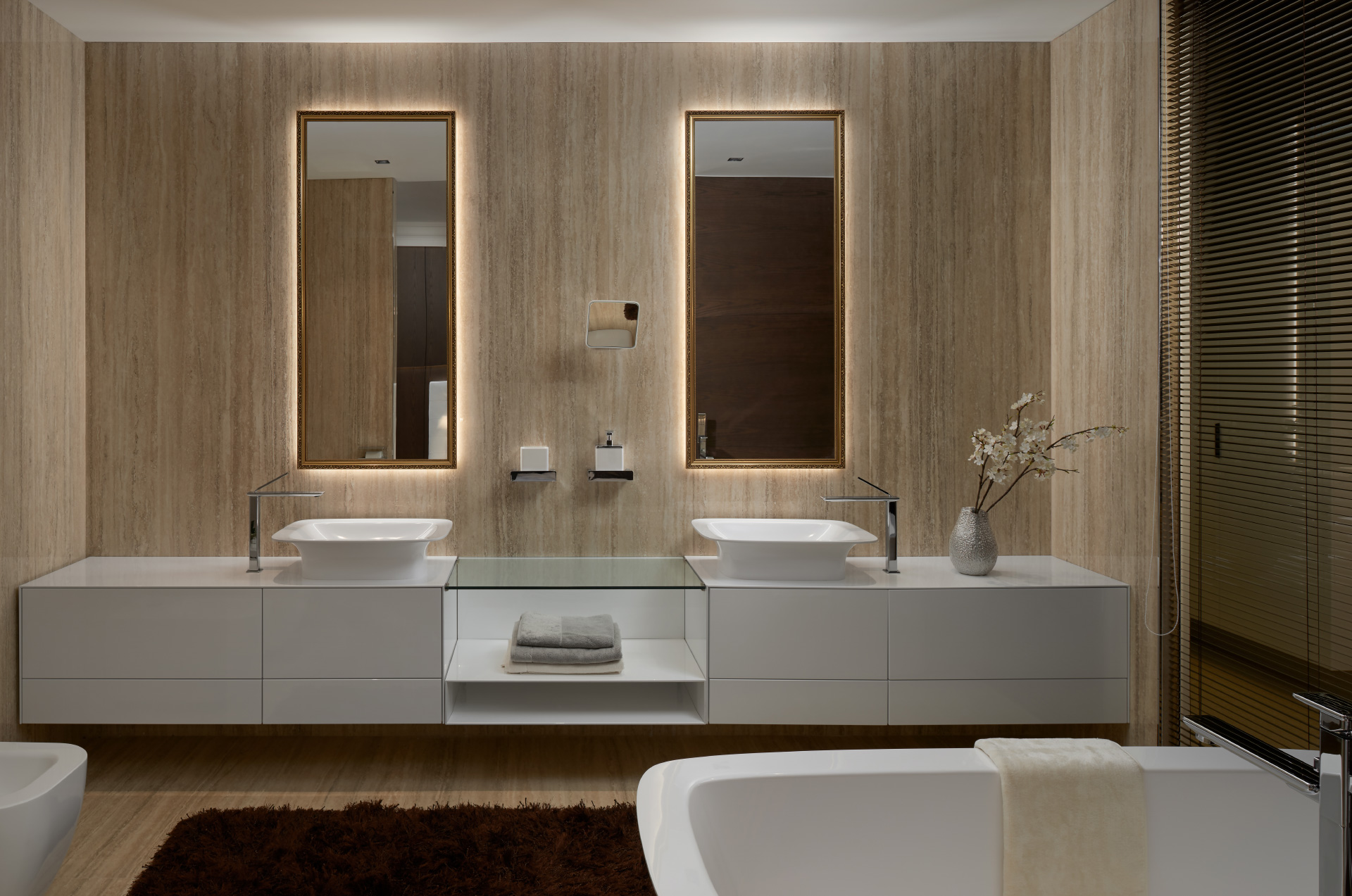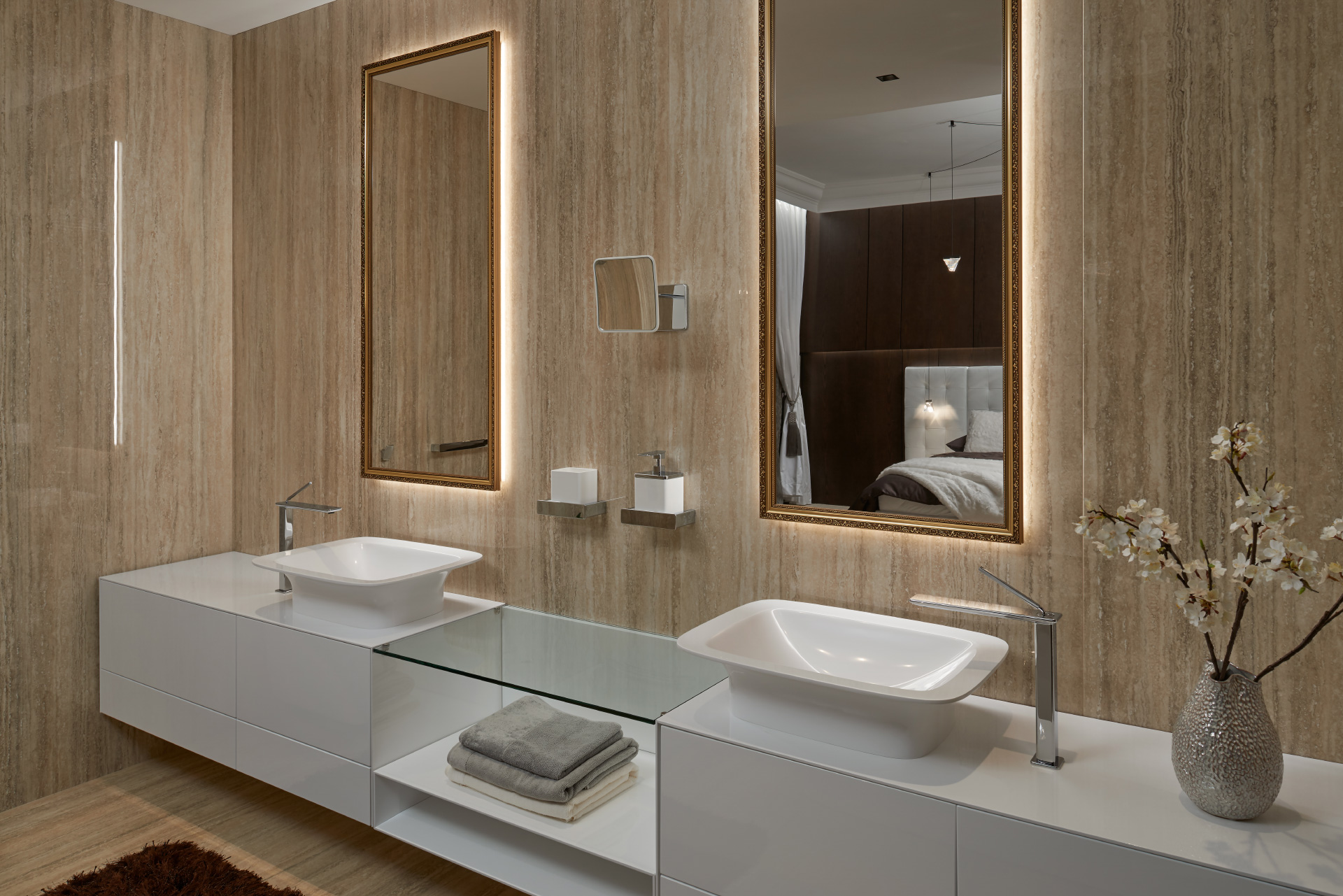 NOVA bathroom
This bathroom set is a highly designed item. It has several impressive details, from a subtle body to precise mitred joints.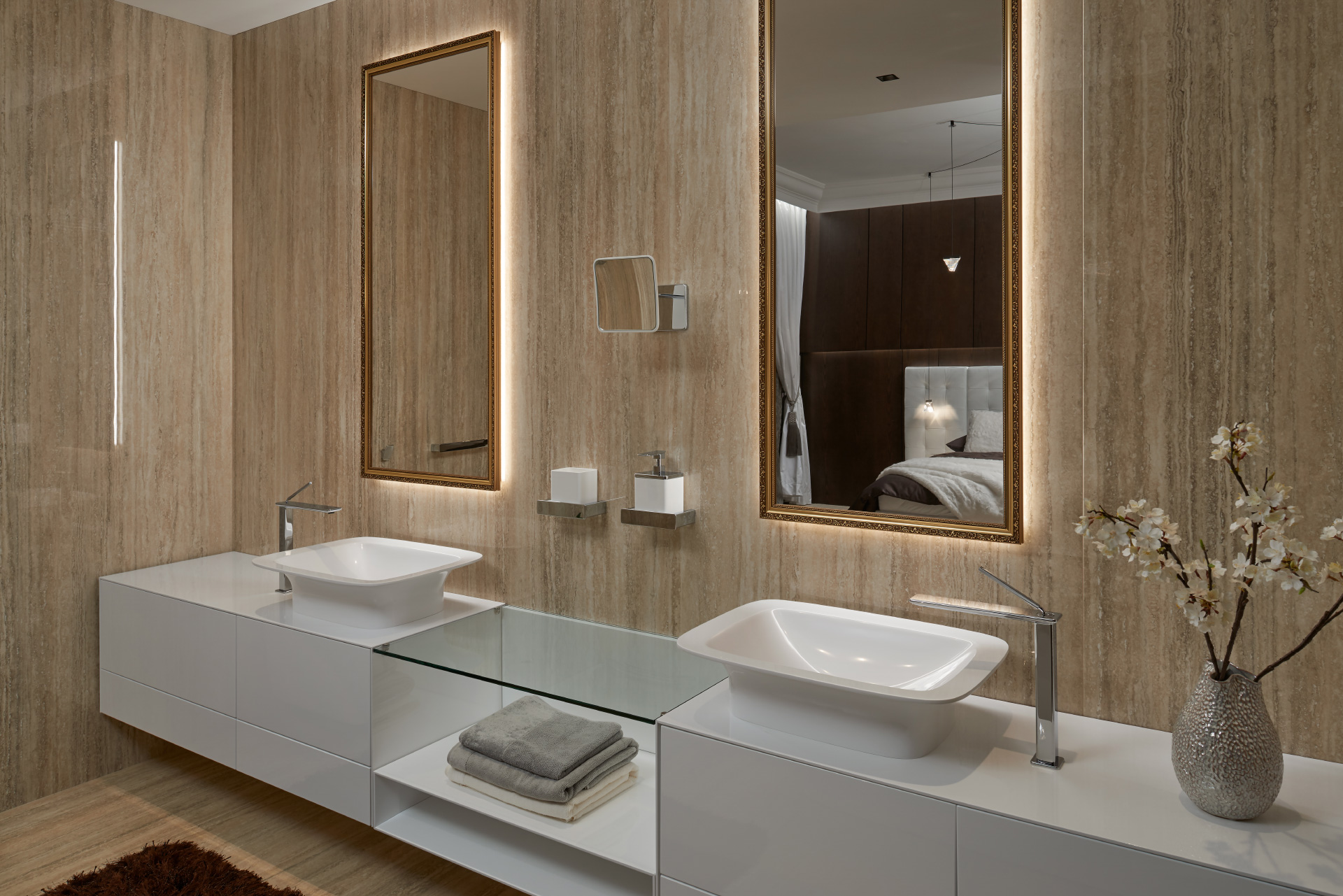 Bathroom cabinets
This assembly can be customised with various elements. For example, an inserted glass shelf, an open niche and the like.
Design shown:
polar white varnish - high gloss
This bathroom is also available in other colours or materials.