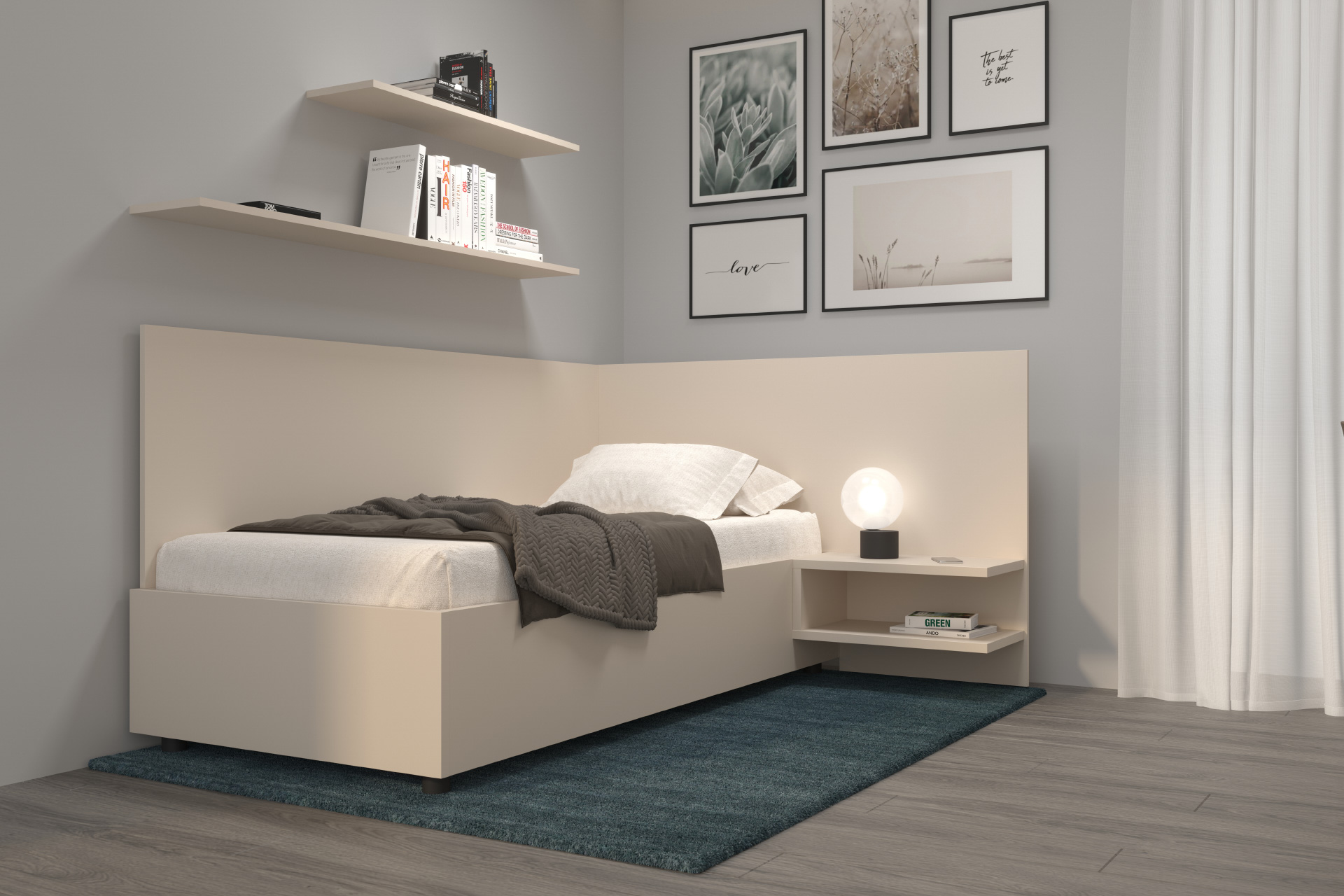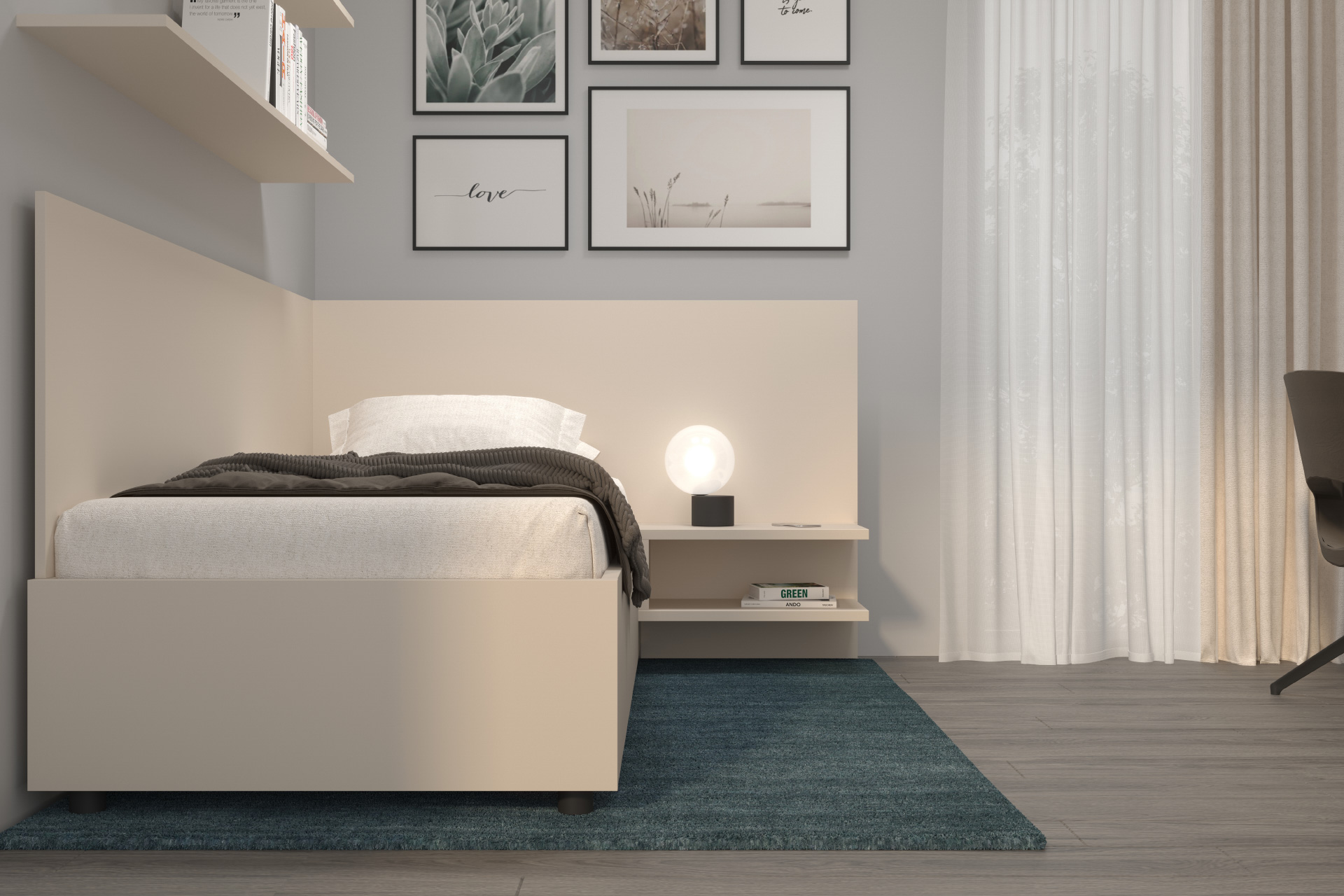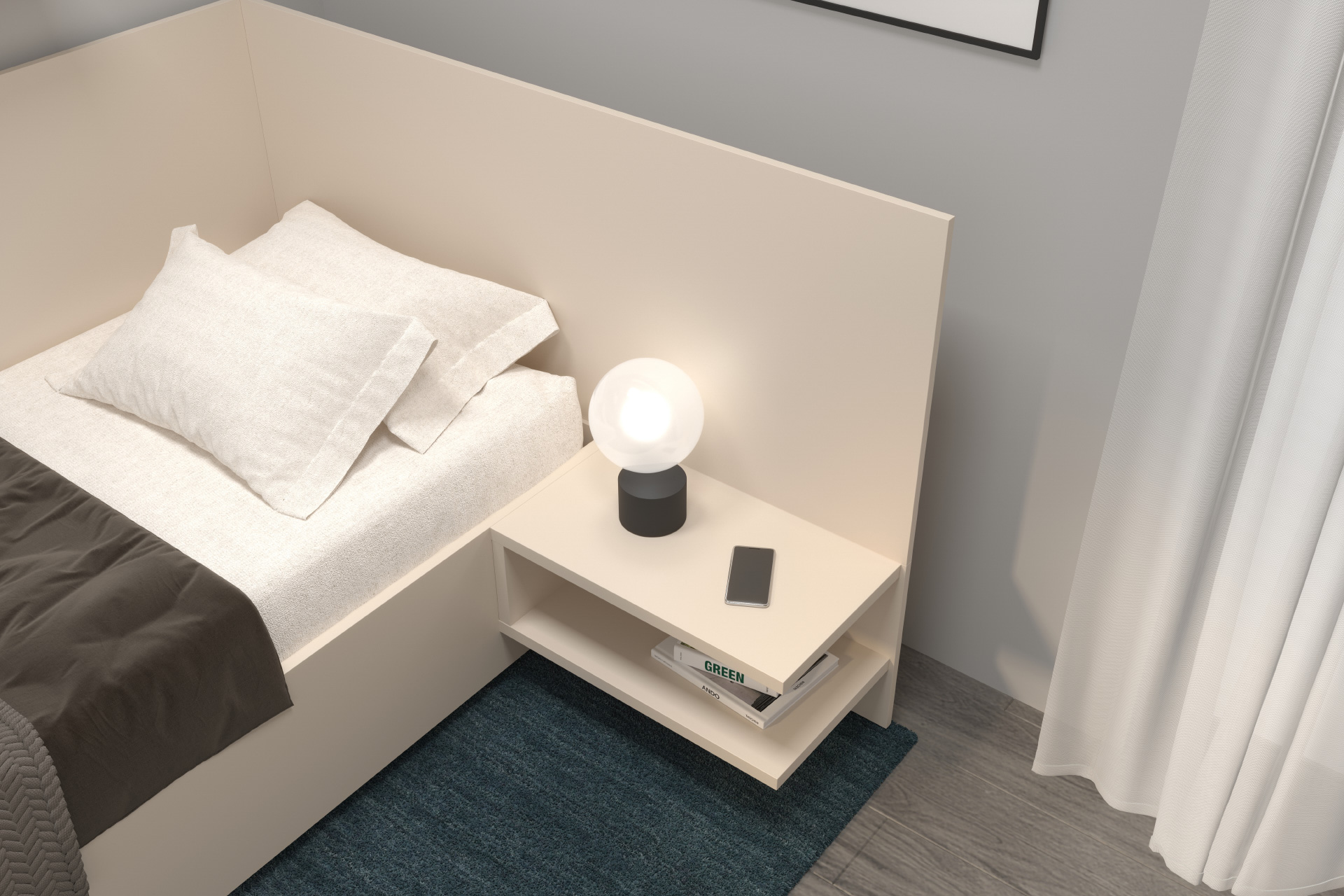 SALY bedroom
The universal and minimalist design of the SALY single bed is a suitable choice for student rooms, but also for rental housing in development projects.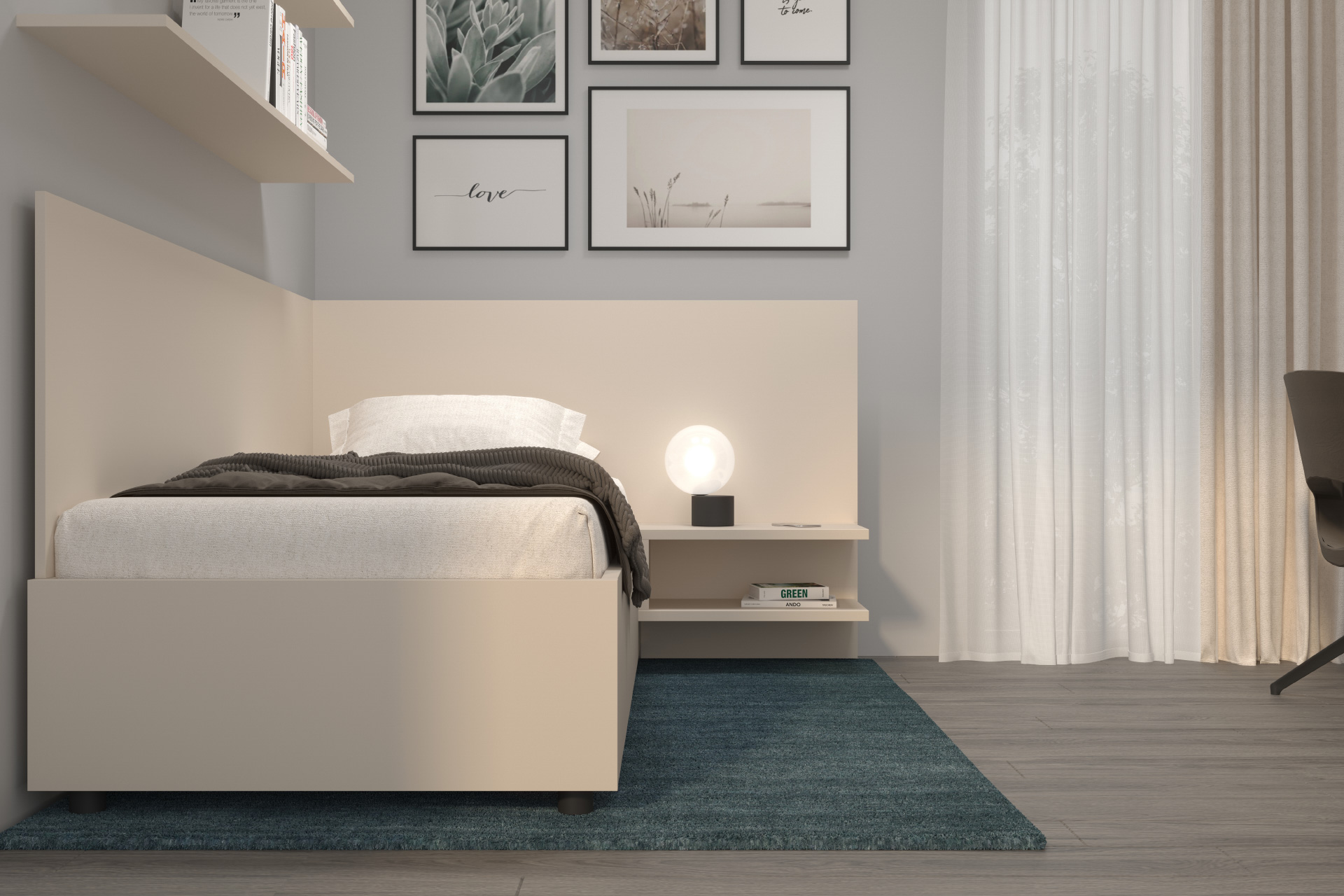 Versatility
is a characteristic feature of this easy-to-assemble bed, which we produce up to a width of 1,400 mm.
Design shown:
champagne
This bedroom is also available in other colours and materials.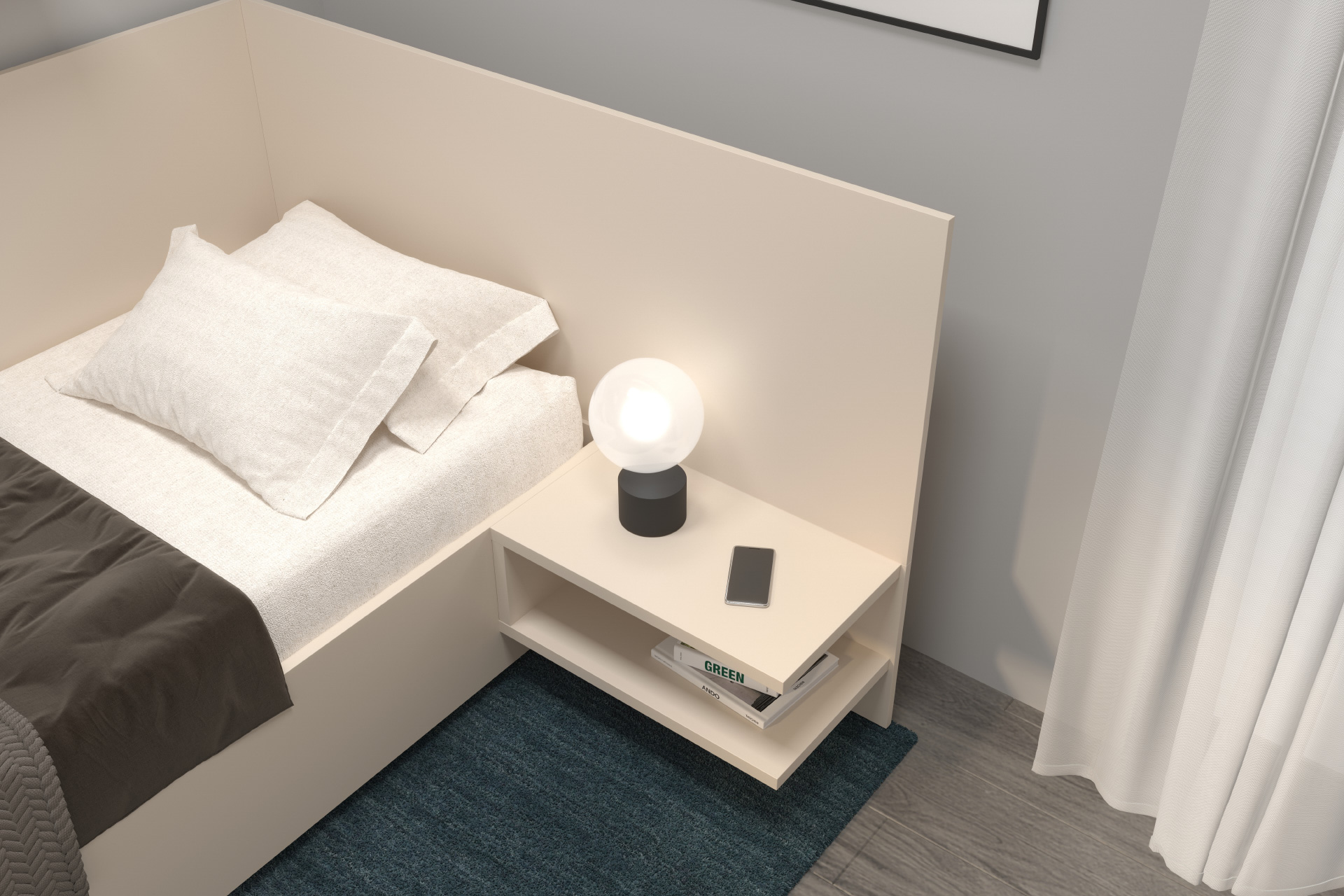 Combinations
The bedside table, back and side panels can be part of the bed, or you can choose a variant without them.