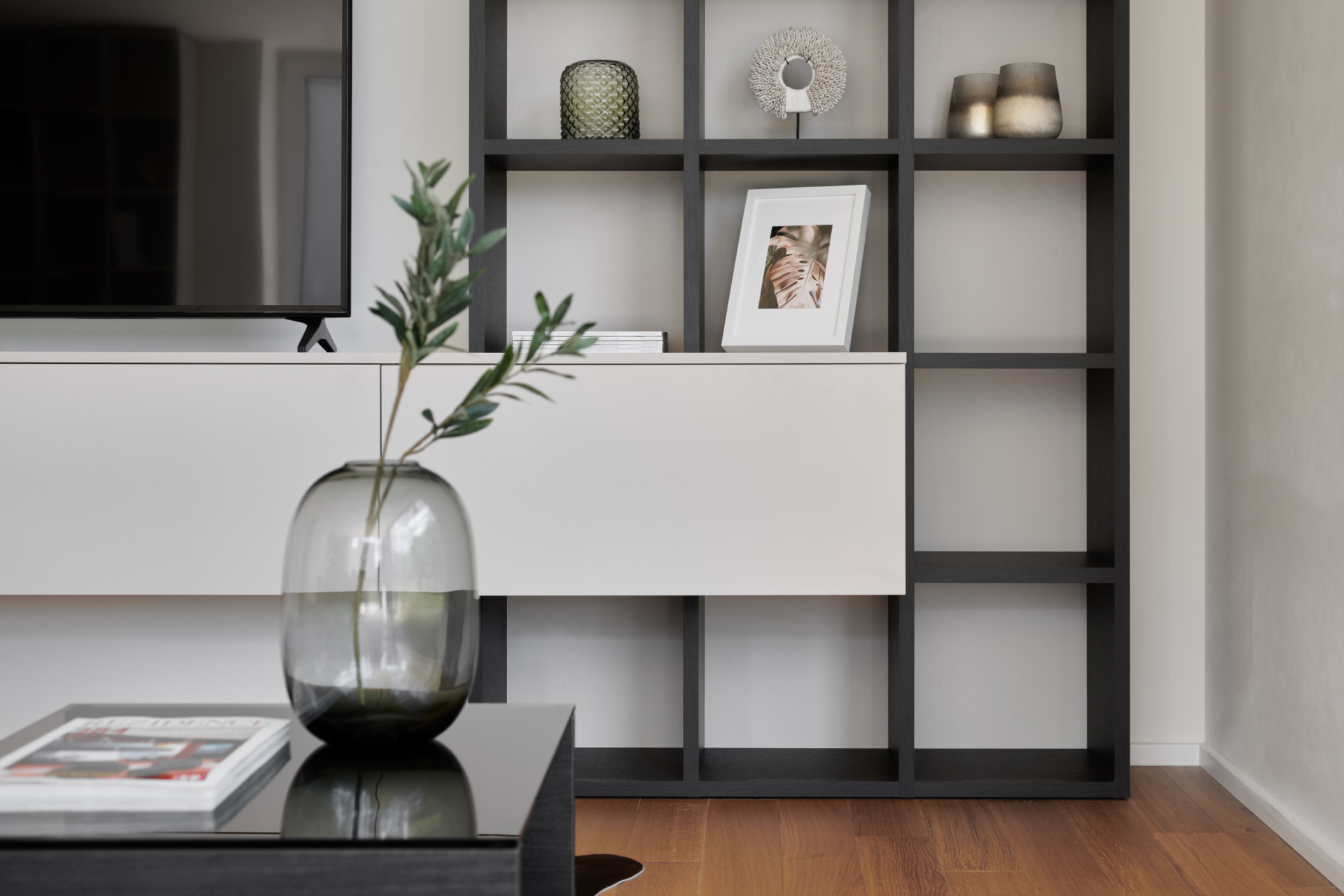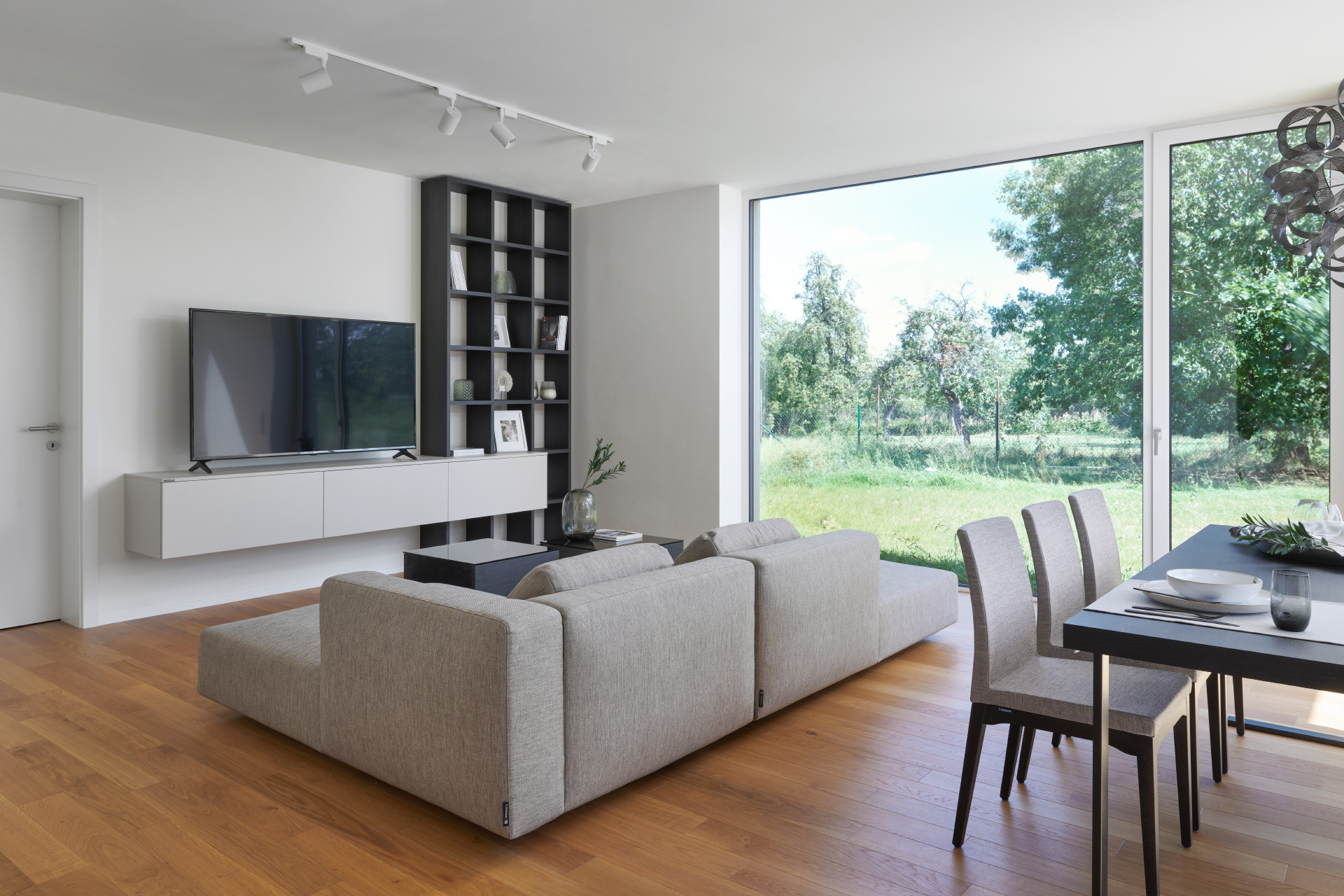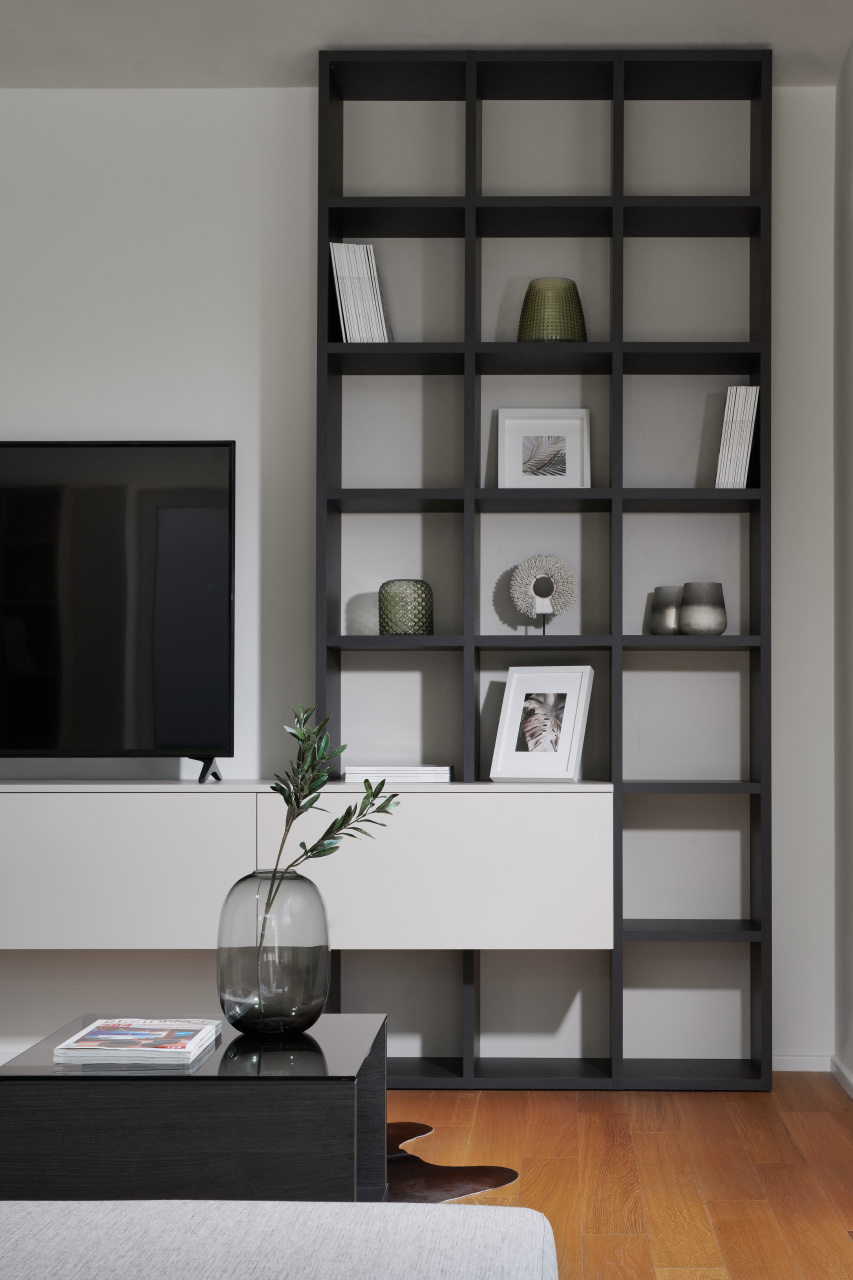 Symmetric bookcase
The austere and regular design of the bookcase, following the hanging TV cabinet, looks absolutely great in an interior.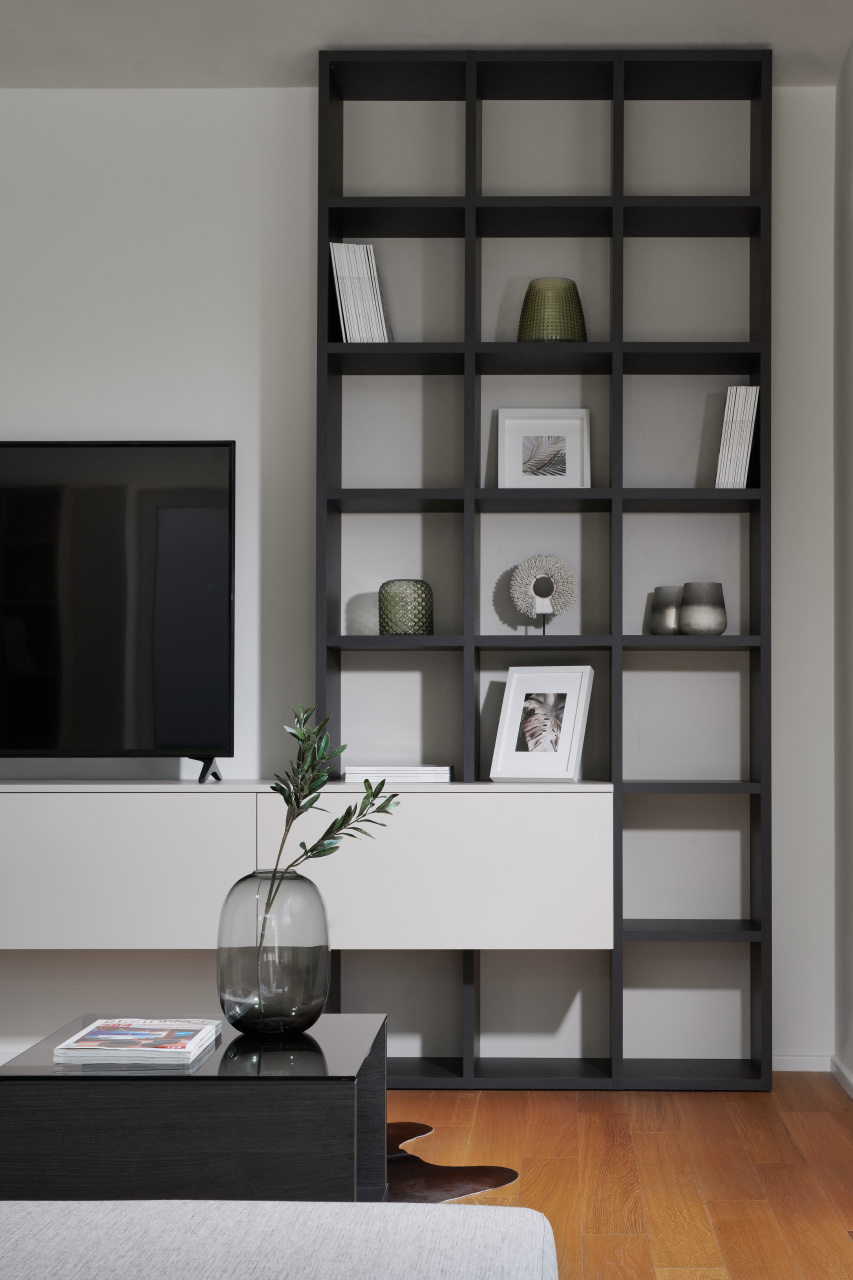 Tall bookcase
Reaching from floor to ceiling provides plenty of space to store books and decorations.
Design shown:
carbon wood veneer
This bookcase is also available in other colours or materials.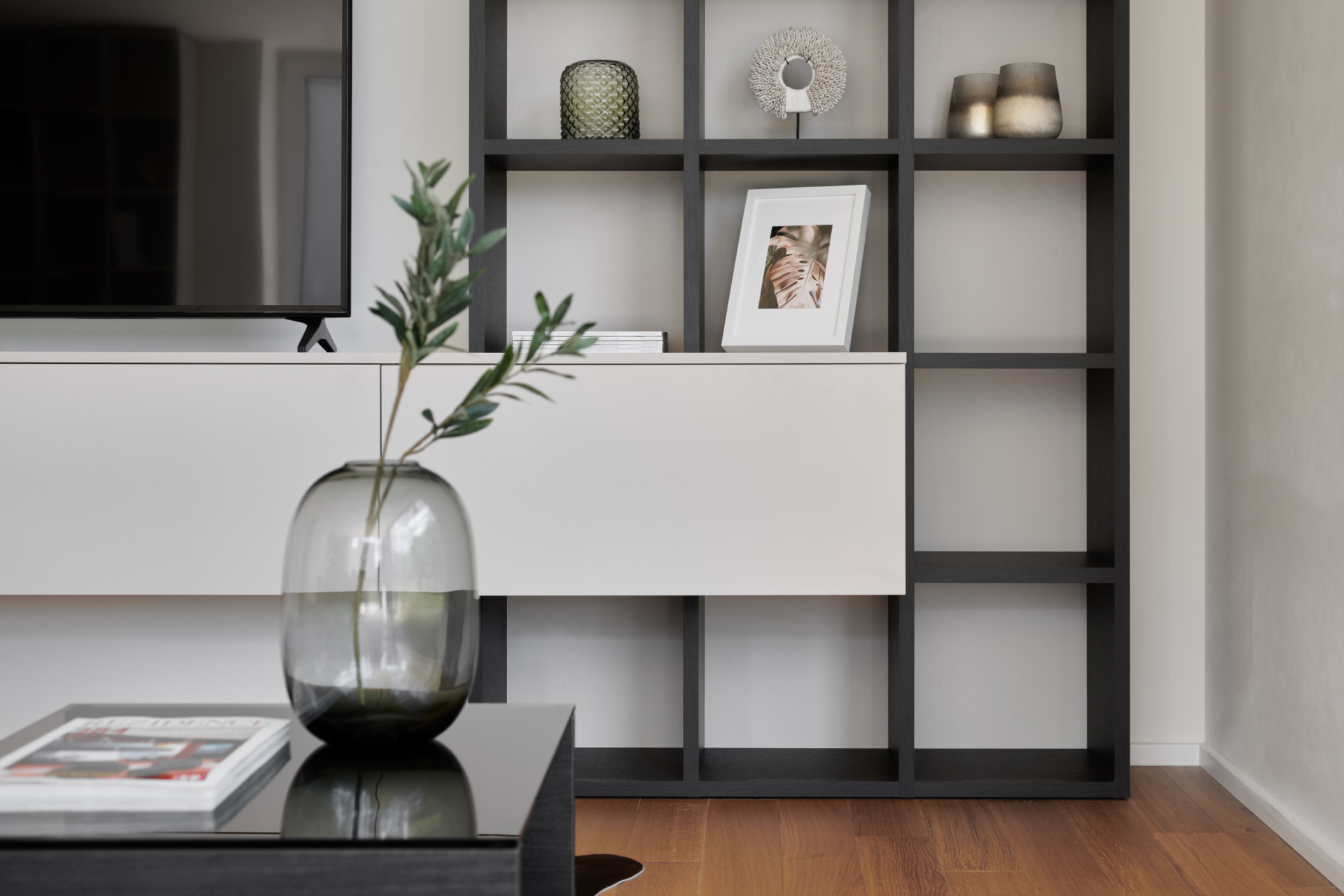 Symmetry
has its charm, and in this case it is doubly true.