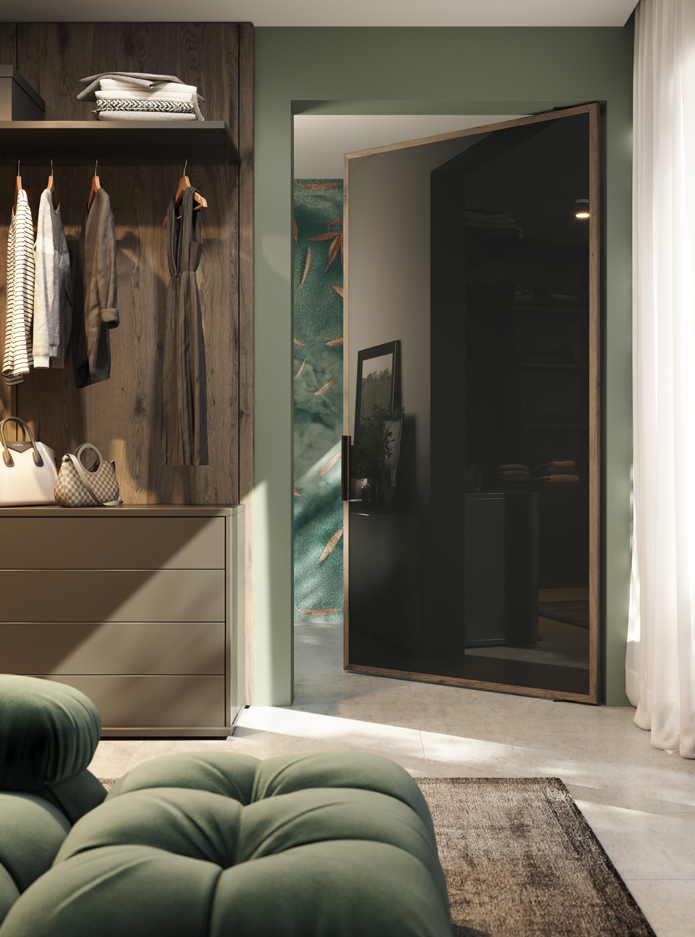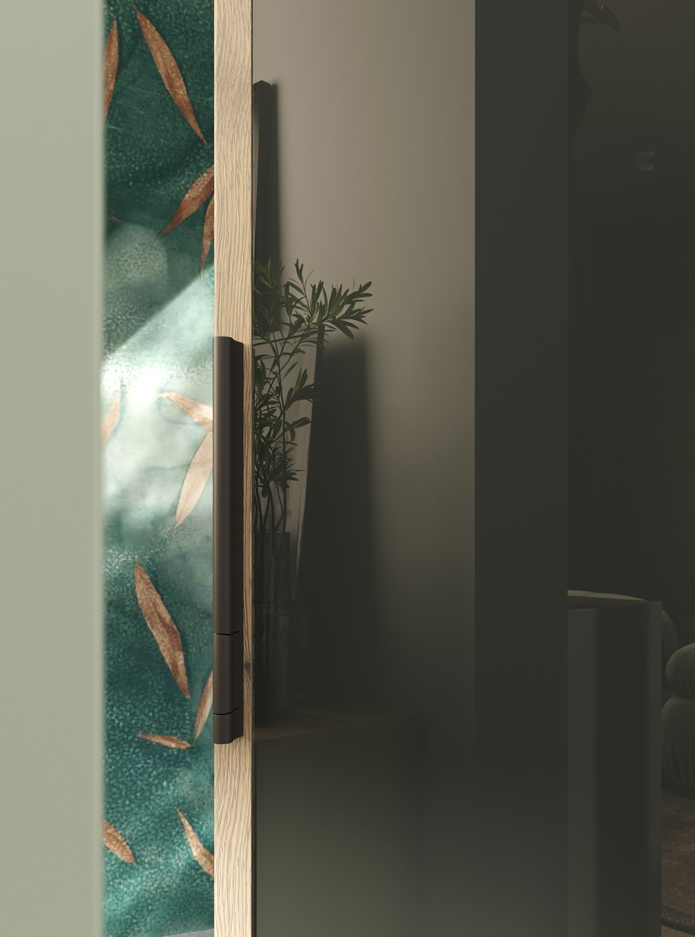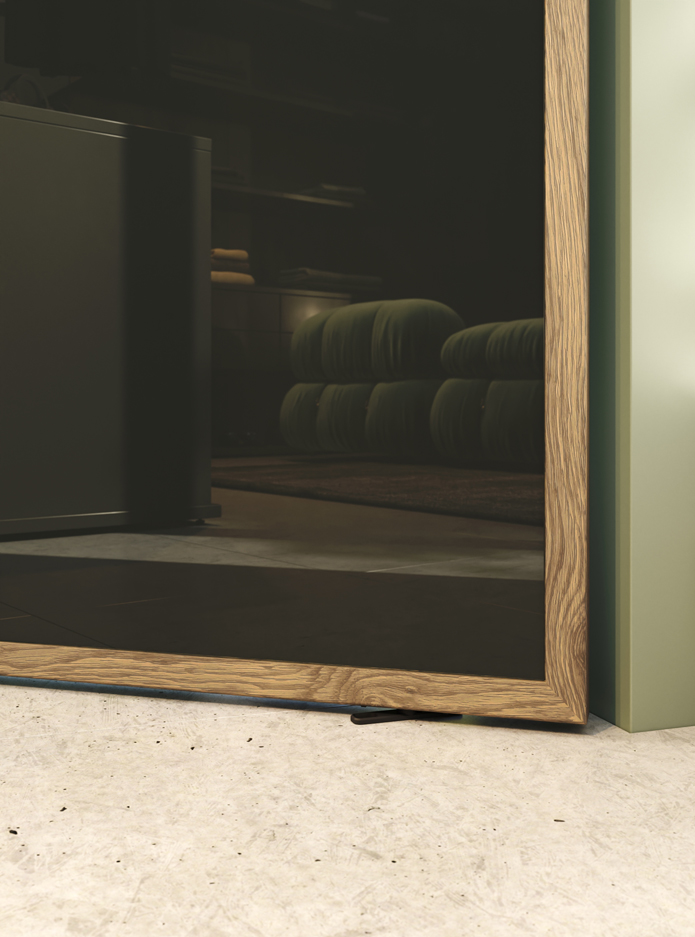 TWIST doors
Pivot doors provide discreet and undisturbed minimalistic looks.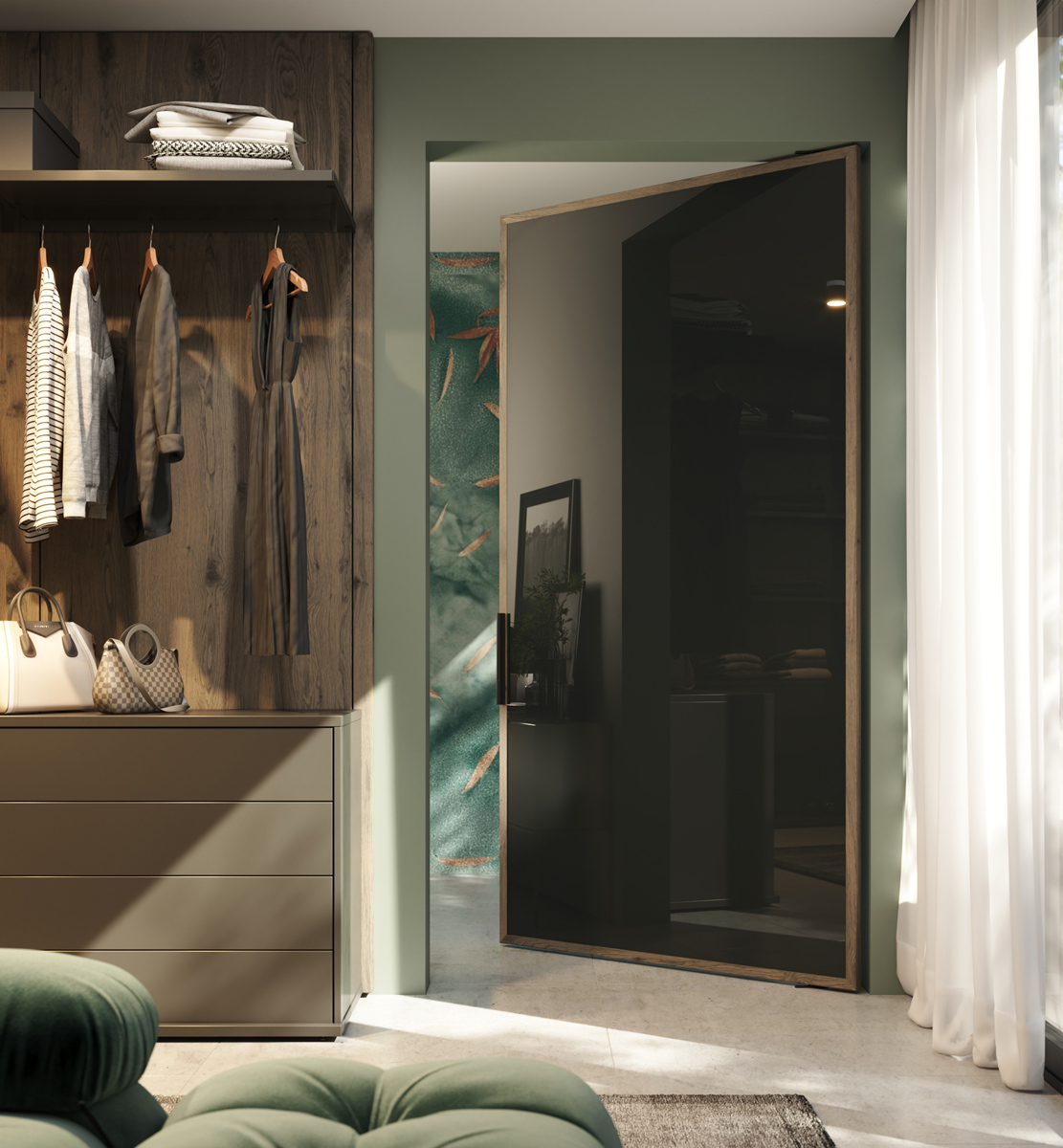 Rotary panel
with an integrated glass panel in a veneered doorframe.
Design shown:
grey oak rustic veneer / lacobel deep black glass
This door is also available in other colour designs.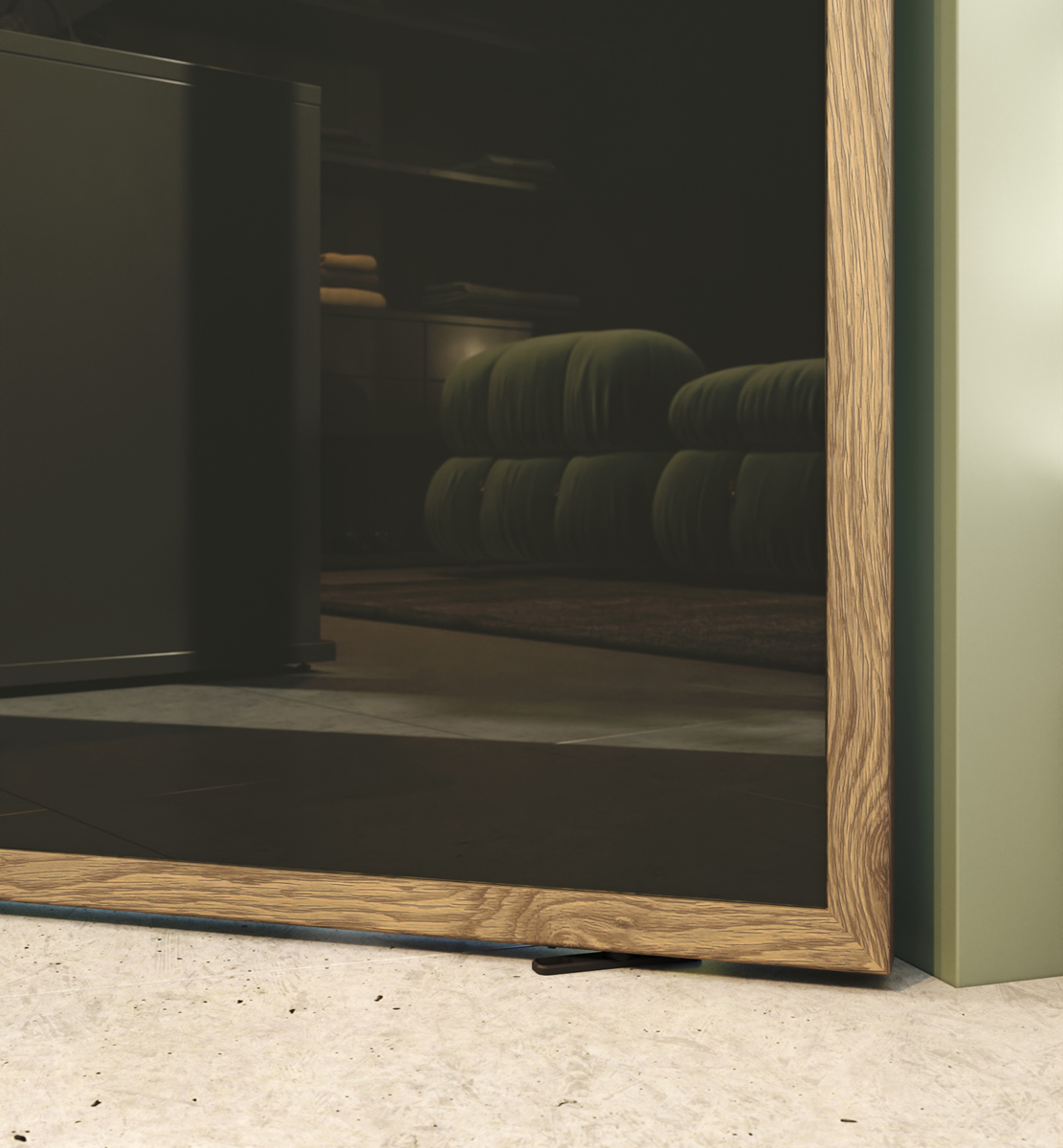 Variability
These doors are also ideal when used as separating walls or partitions.