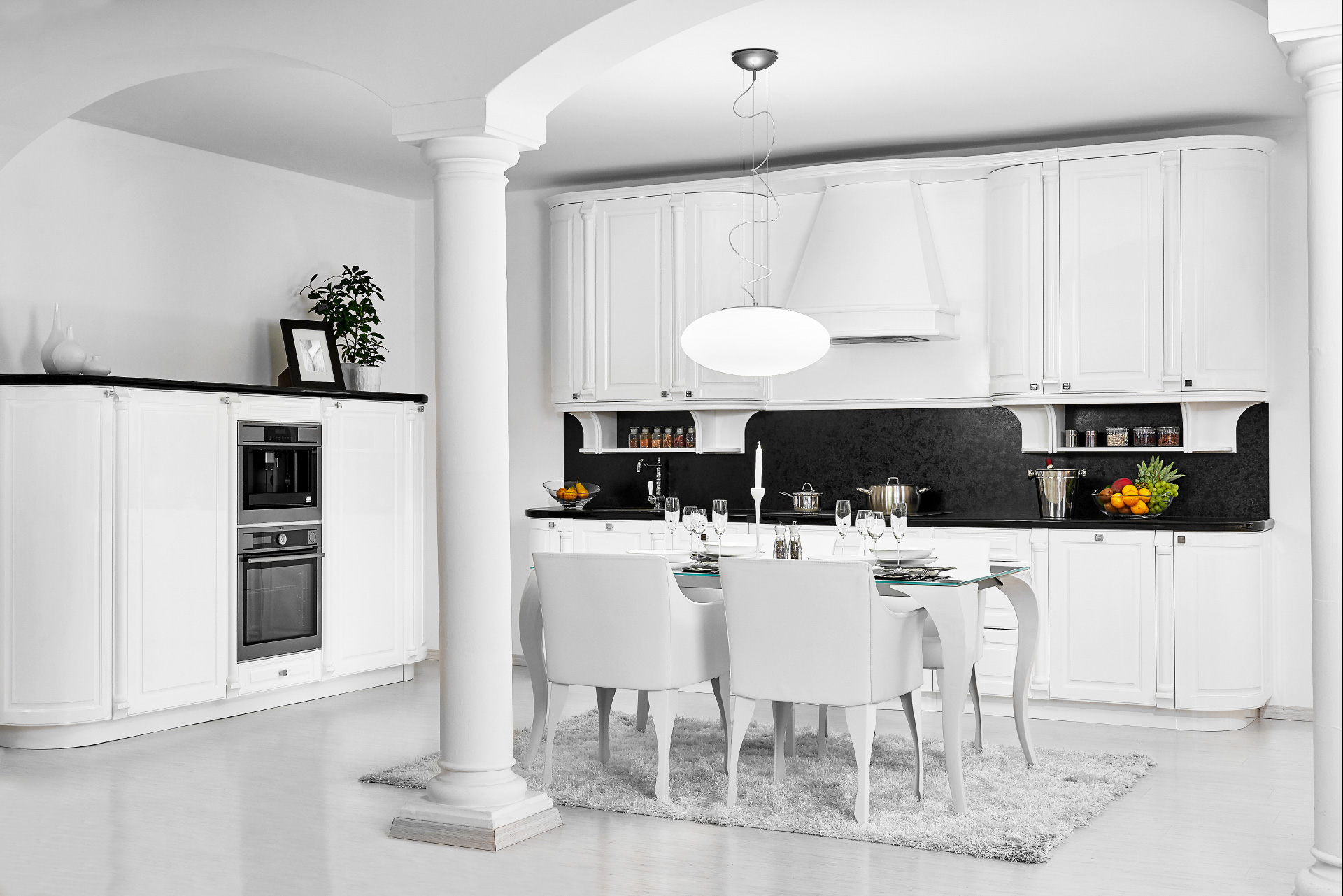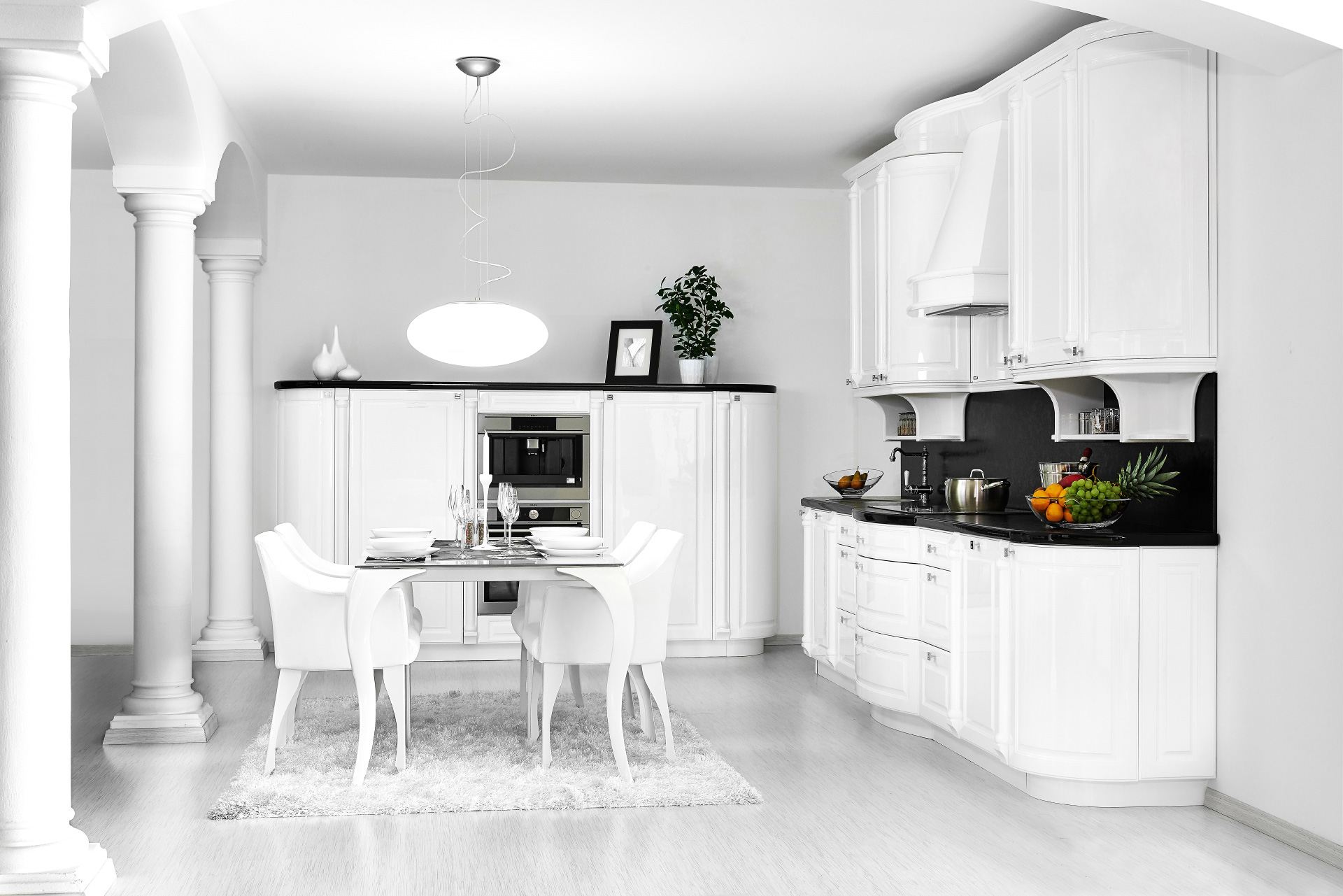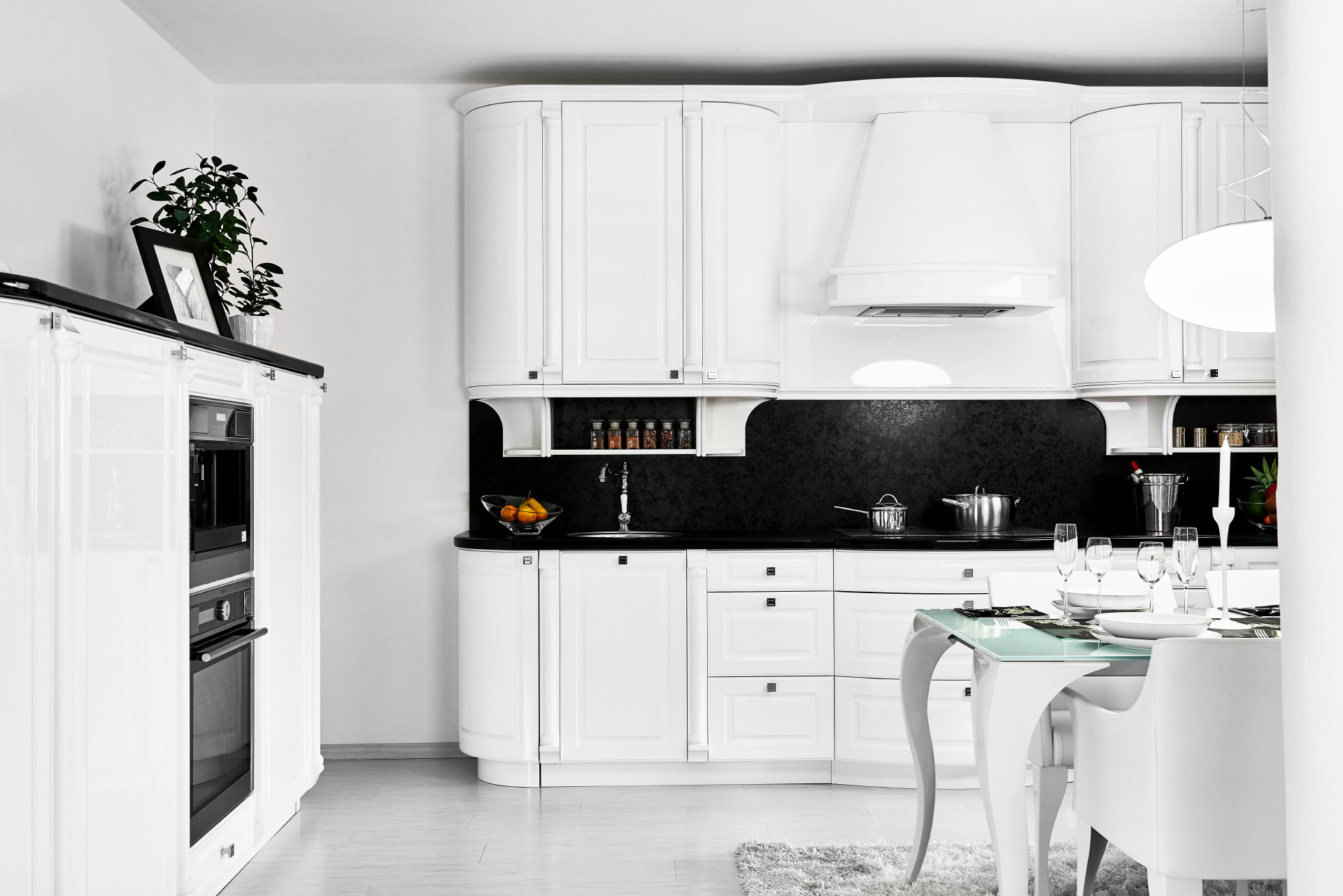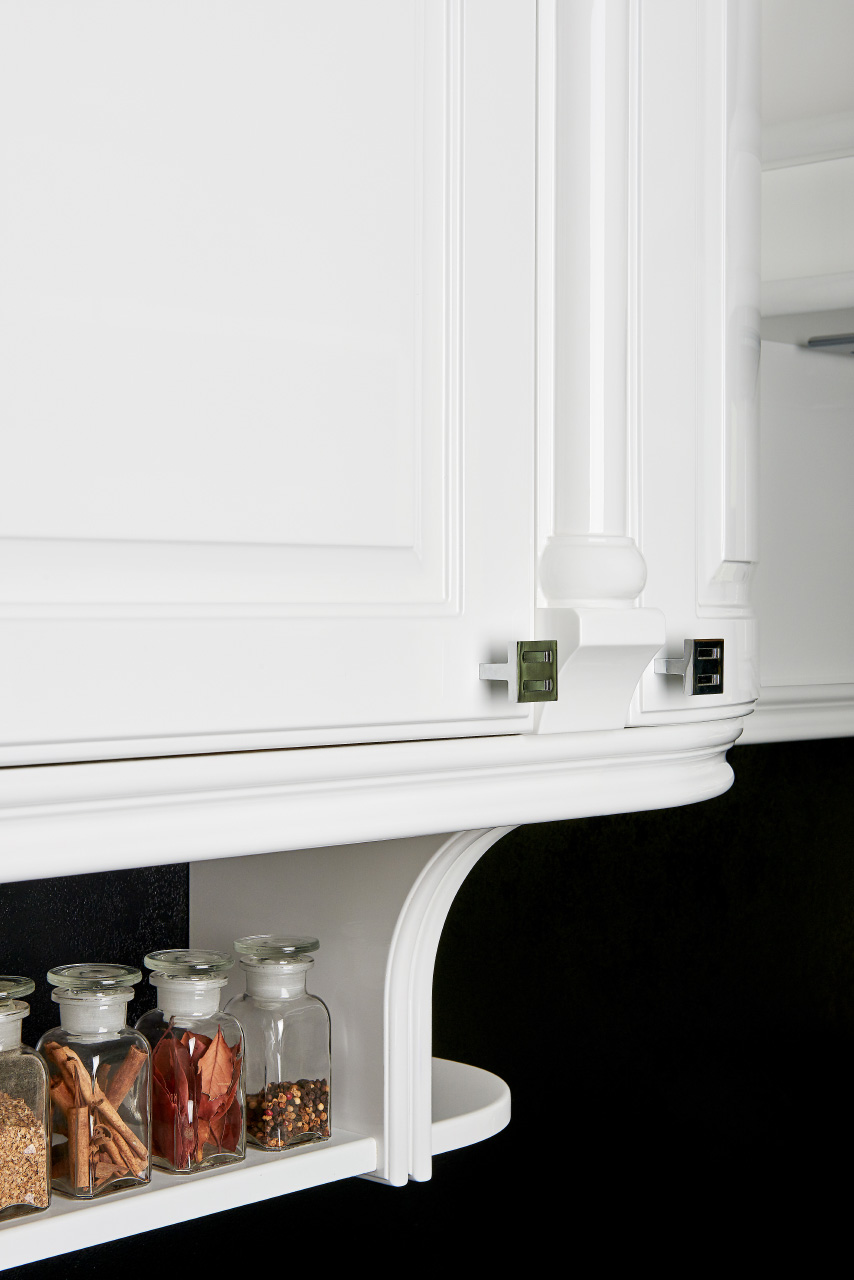 VERONA kitchen
Do you long for something classic and timeless at the same time? Your best bet may be the customised VERONA kitchen, which seemingly integrates classic furniture and modern design.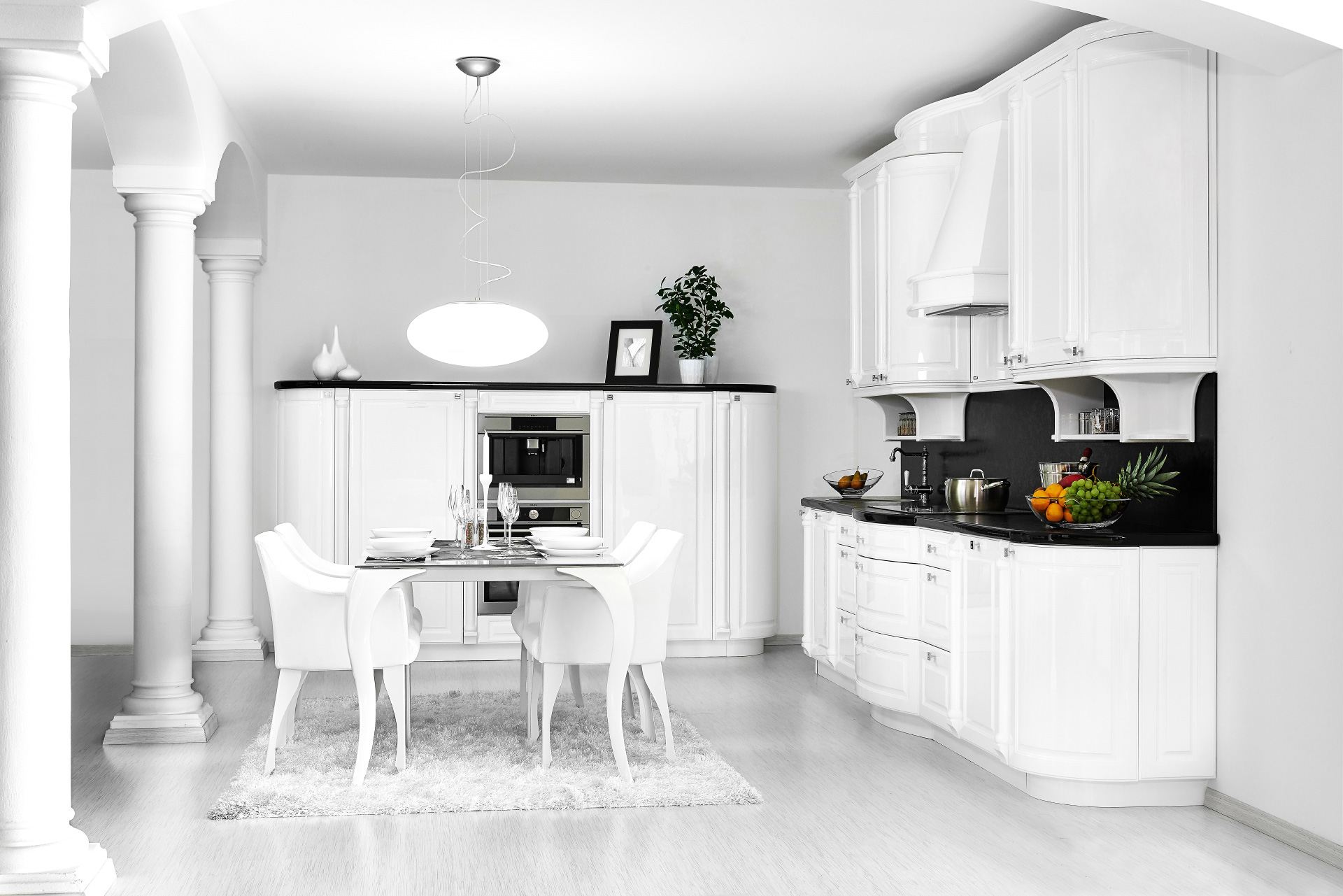 Round doors
The roundness of the end doors is typical for this kitchen. Delicate decorative columns are very subtle.
Design shown:
white varnish - high gloss
This kitchen is also available in other colours and materials.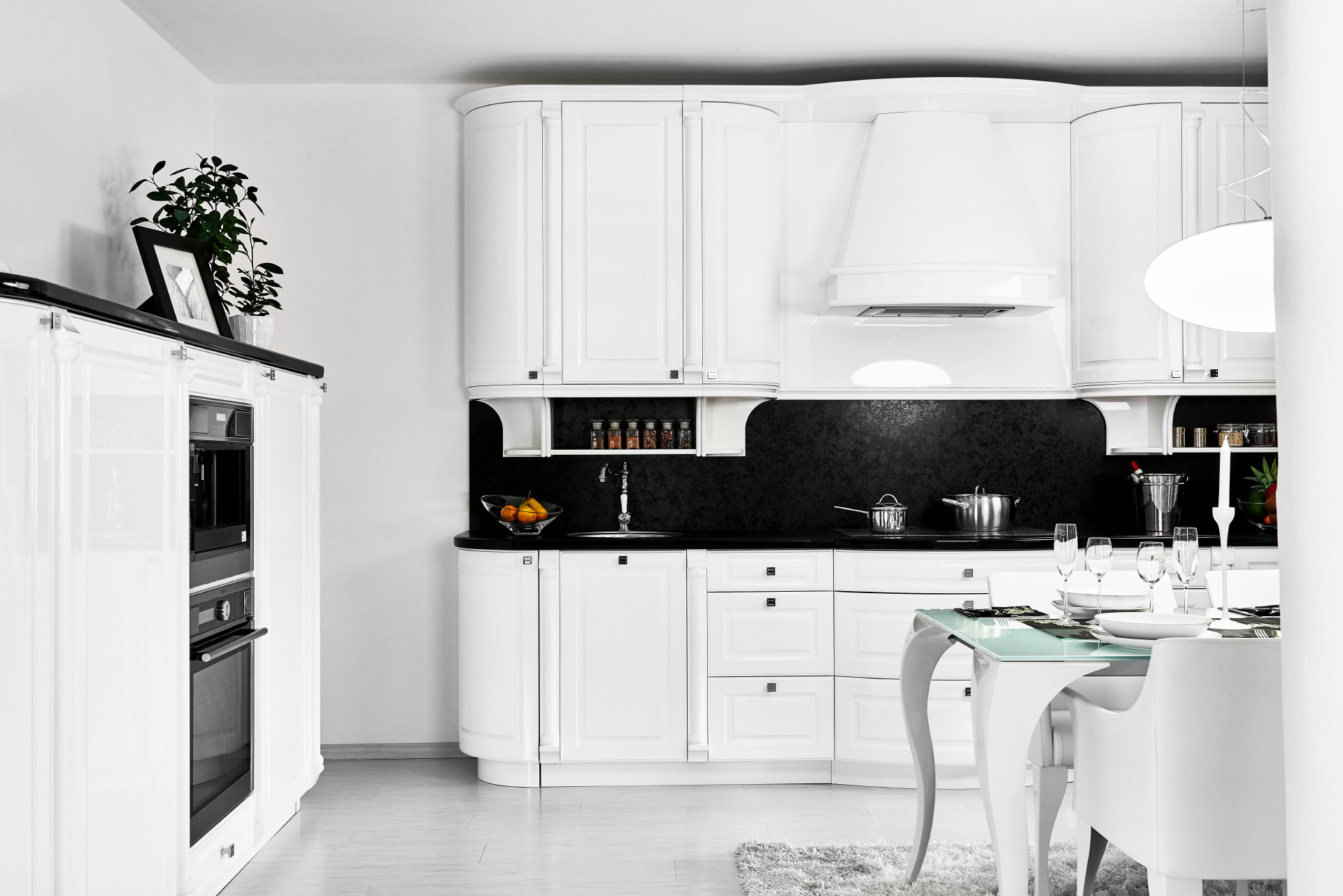 Semi-tall cabinets
are also very impressive. Thanks to their general height, you can display any items you wish.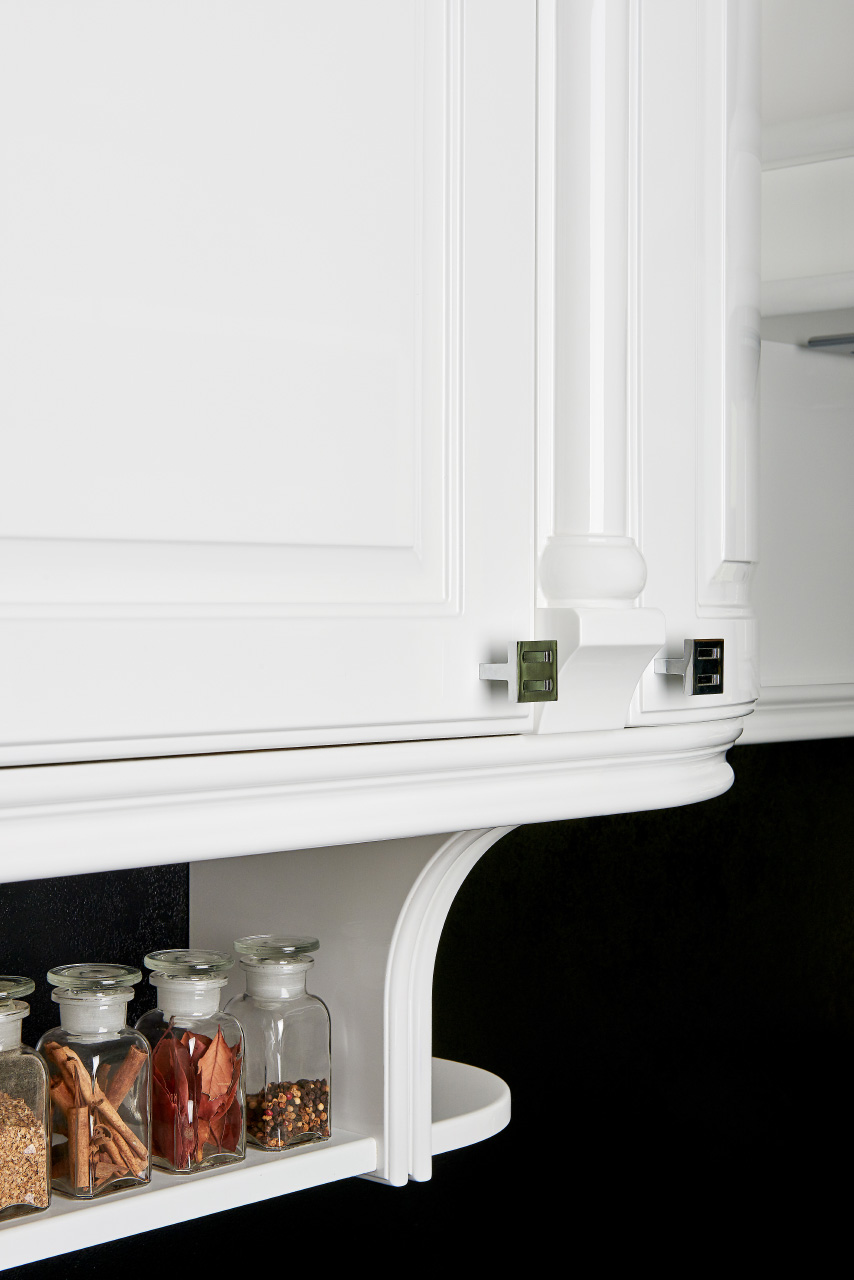 HANÁK varnishes
are the perfect surface treatment. We offer a wide range of colours. Do you wish to have your kitchen in an extravagant colour? We will make it. Notice the subtle handles and impressive hanging shelves.