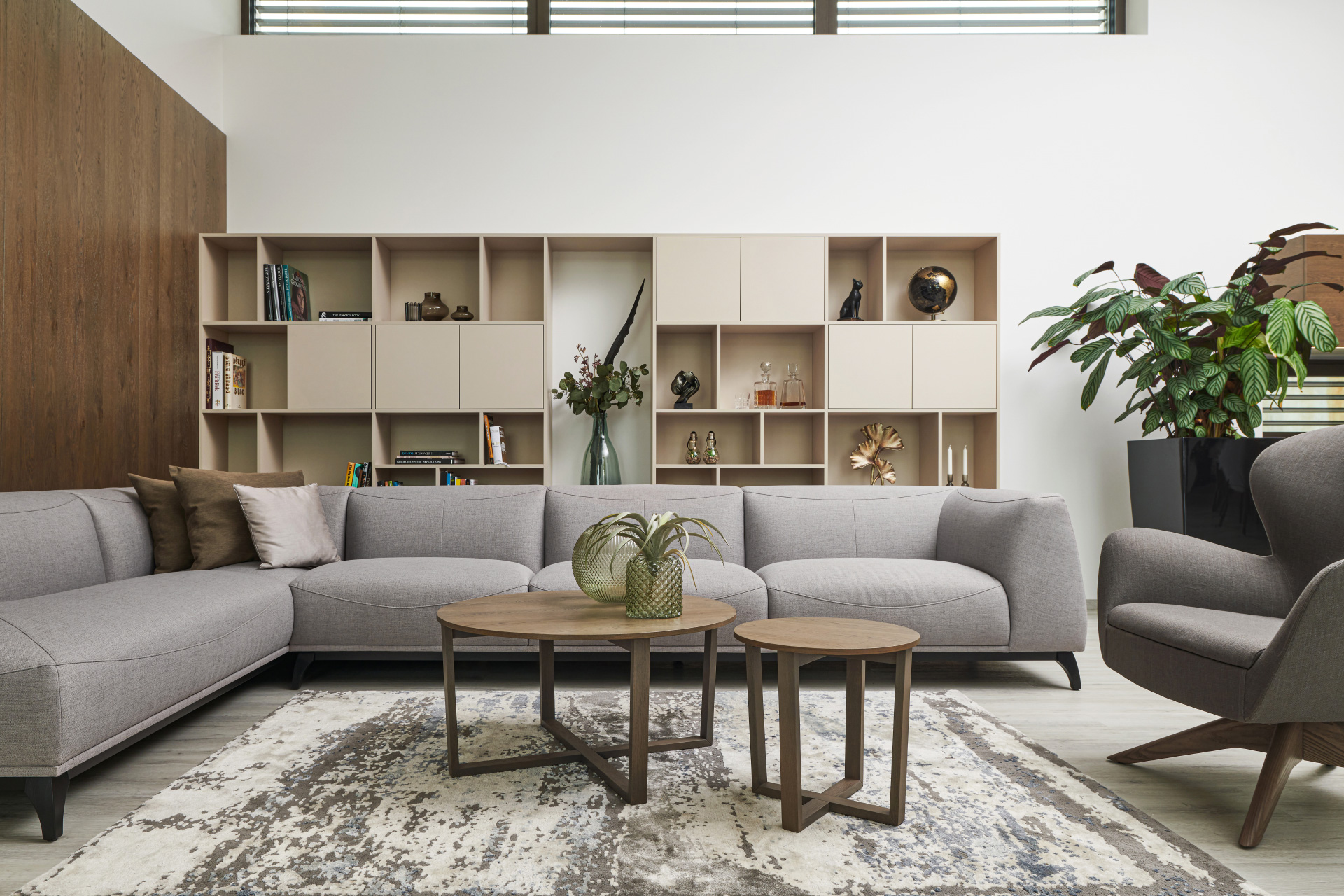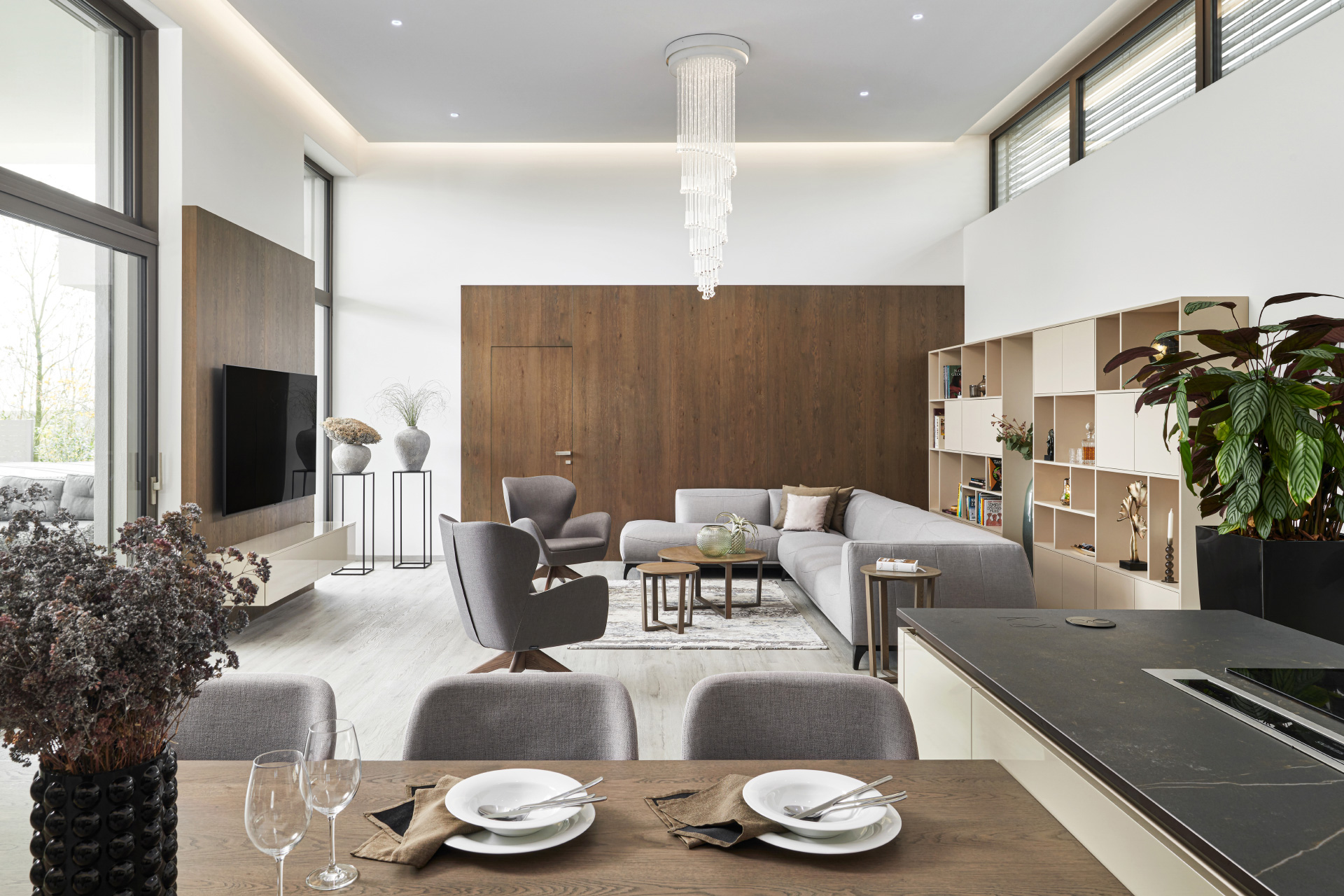 HARMONY inspiring set
The larger open bookcase with closed blocks is imaginatively fragmented and practical.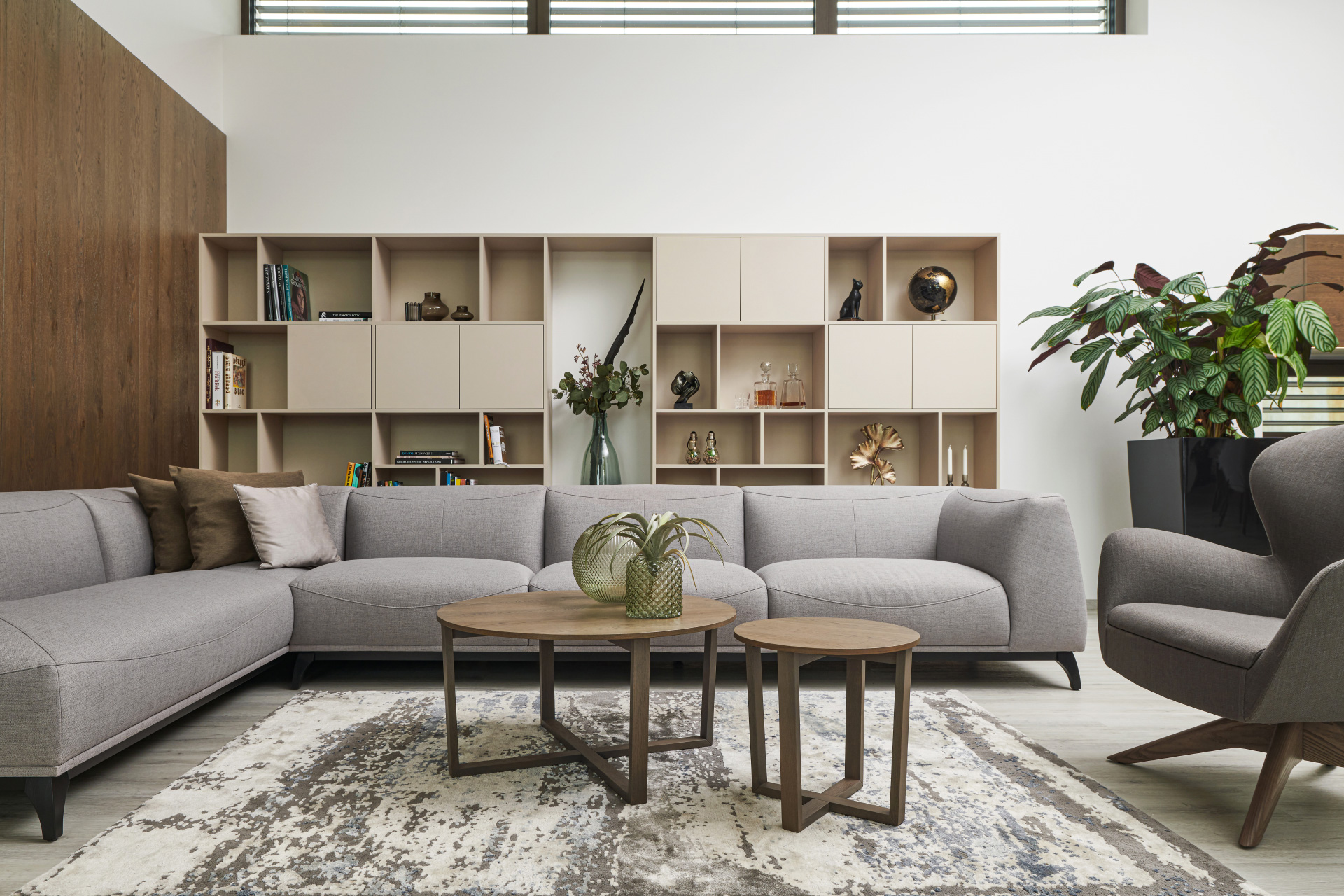 Air shelves
used to show off your books and statuettes. Closed cabinets, in turn, are good for storing valuables and documents.
Design shown:
champagne varnish matt
This bookcase is also available in other colours or materials.