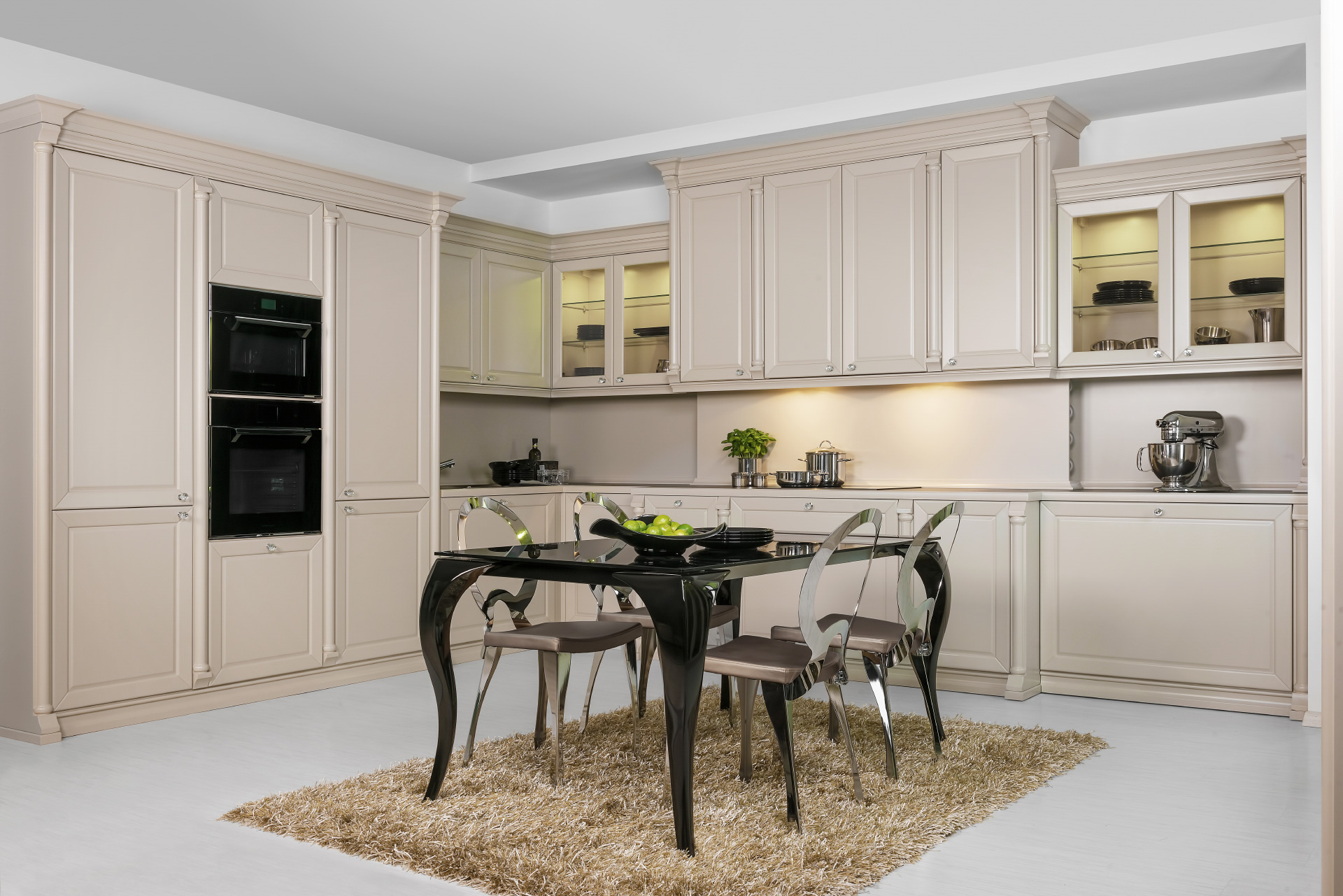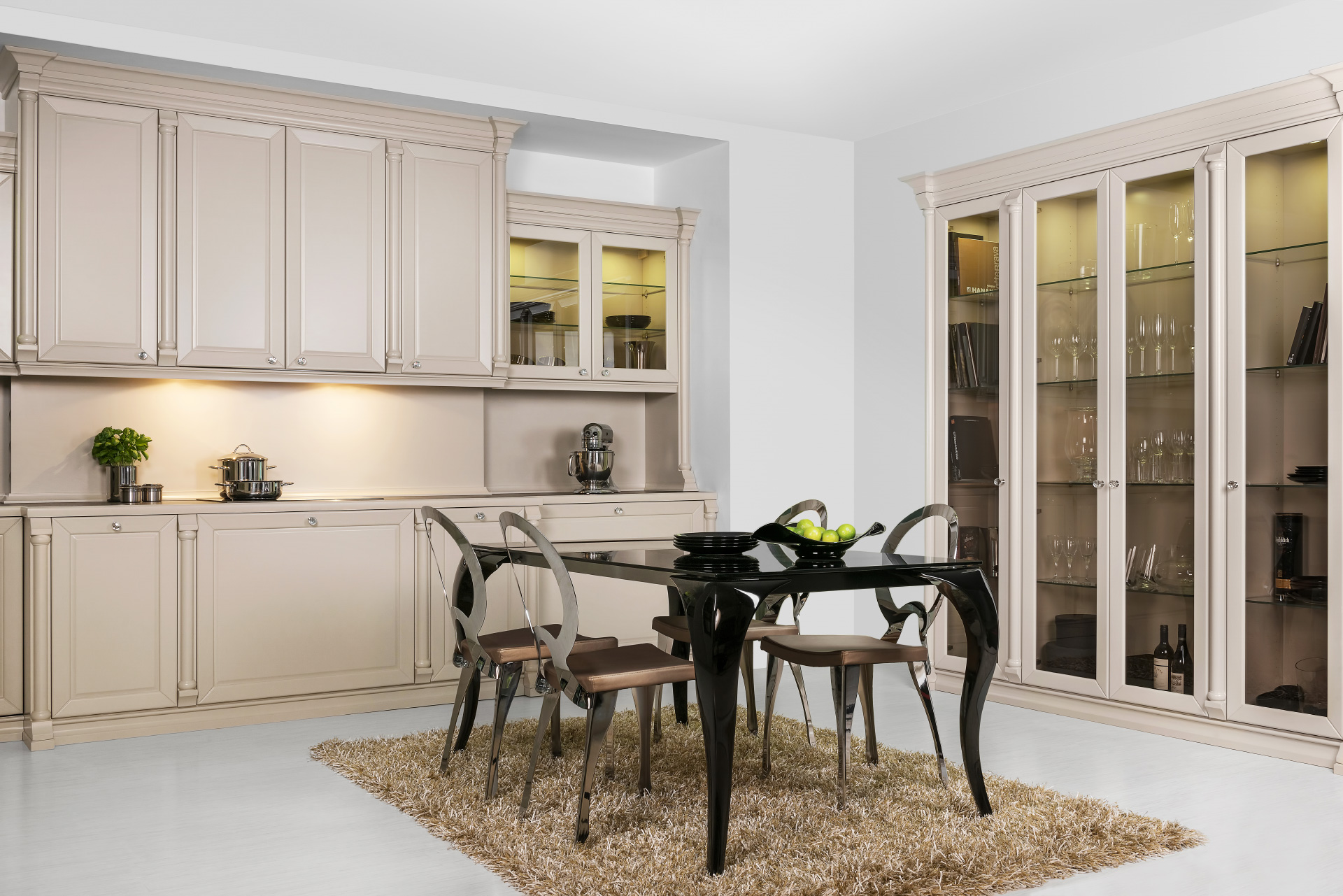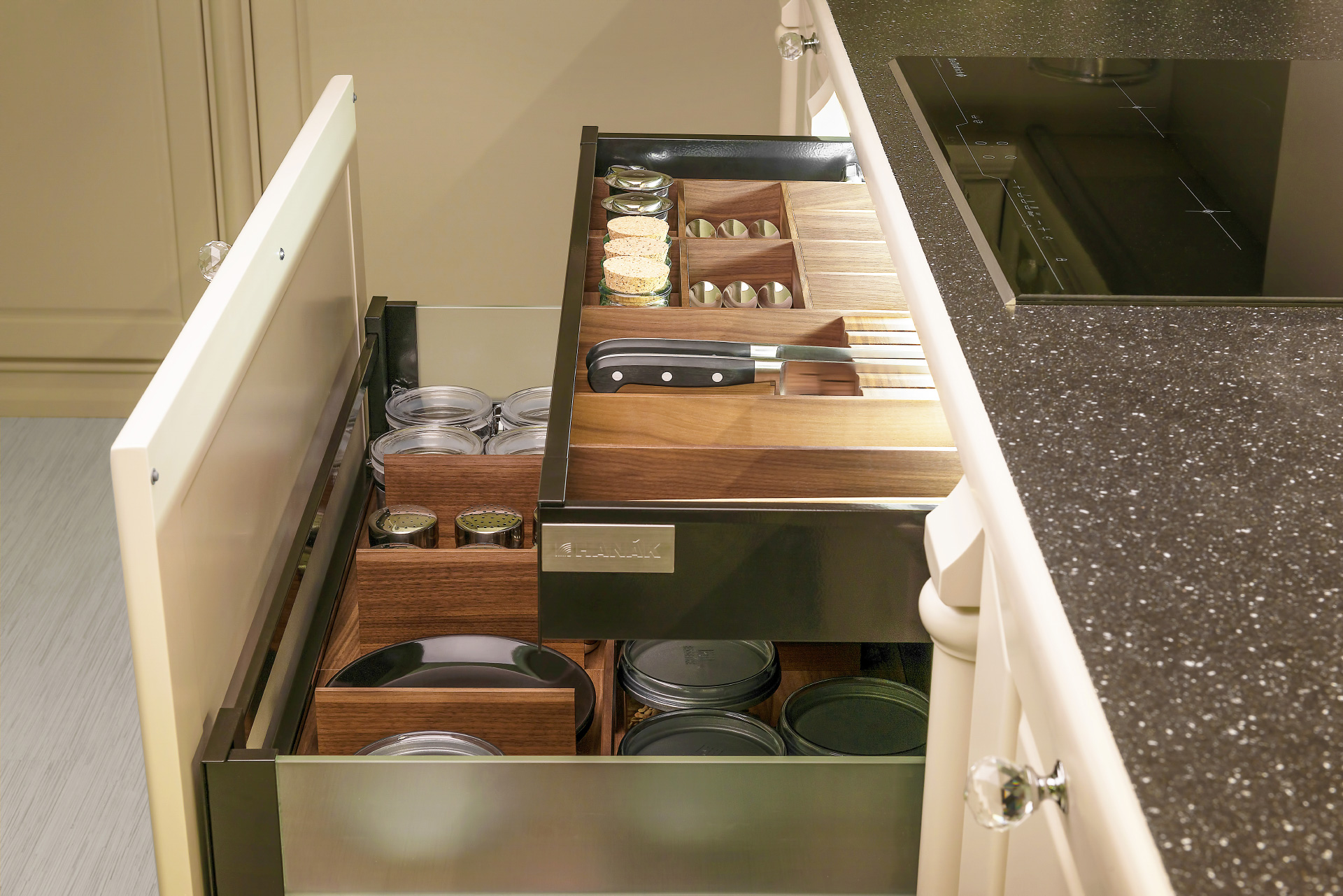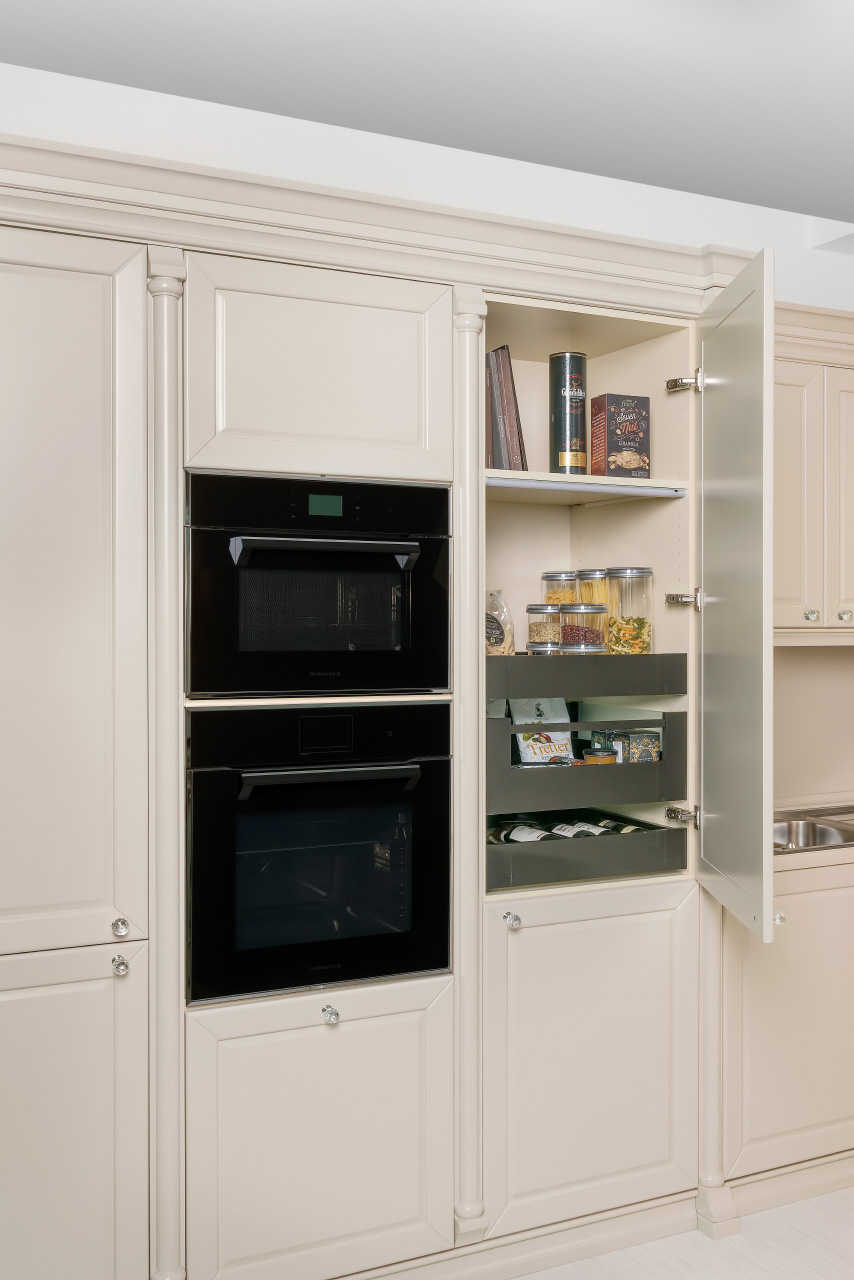 MADAME kitchen
Unusual and calm. Such is the MADAME kitchen. Clearer contours and fewer decorative elements are the typical features of this design.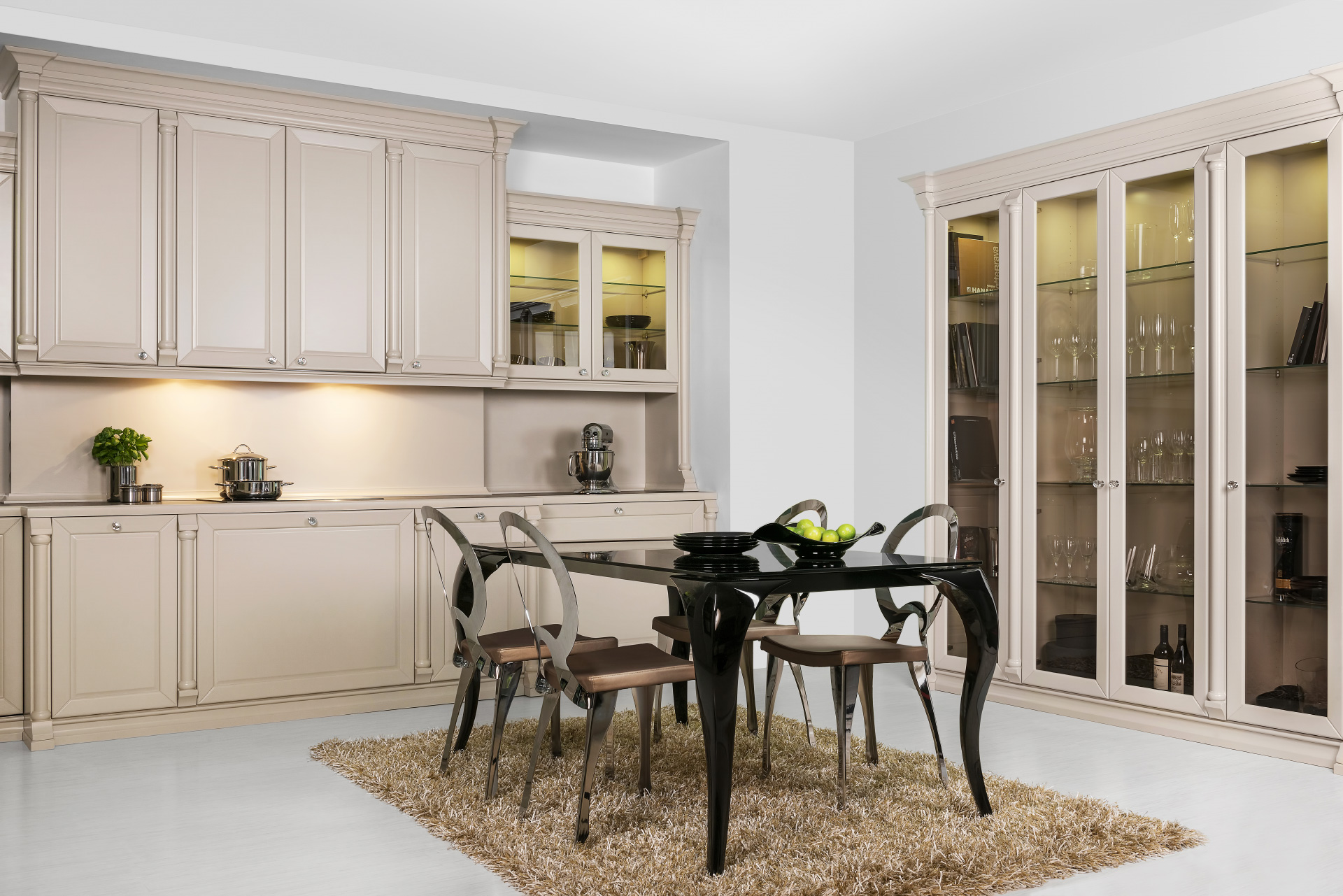 Magical display cabinets
The tall glass cabinet makes the kitchen lighter and fresher. It is an excellent place for keepsakes or family treasures to be admired.
Design shown:
ash-grey varnish - matt
This kitchen is also available in other colours and materials.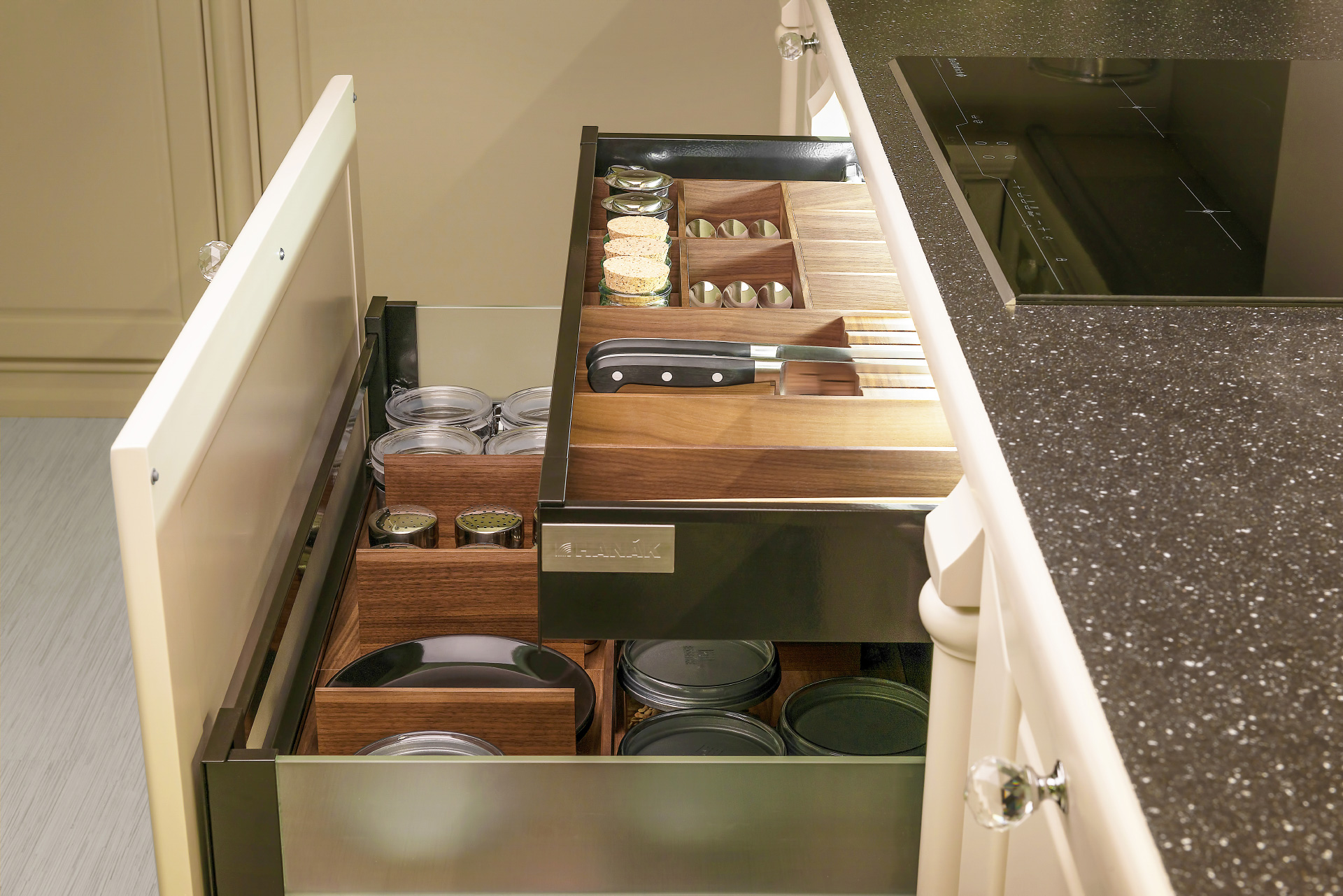 Organised
Order in the kitchen is a must. Everything must have its place and be kept within easy reach. This ensures modern and clear organisers in the drawers.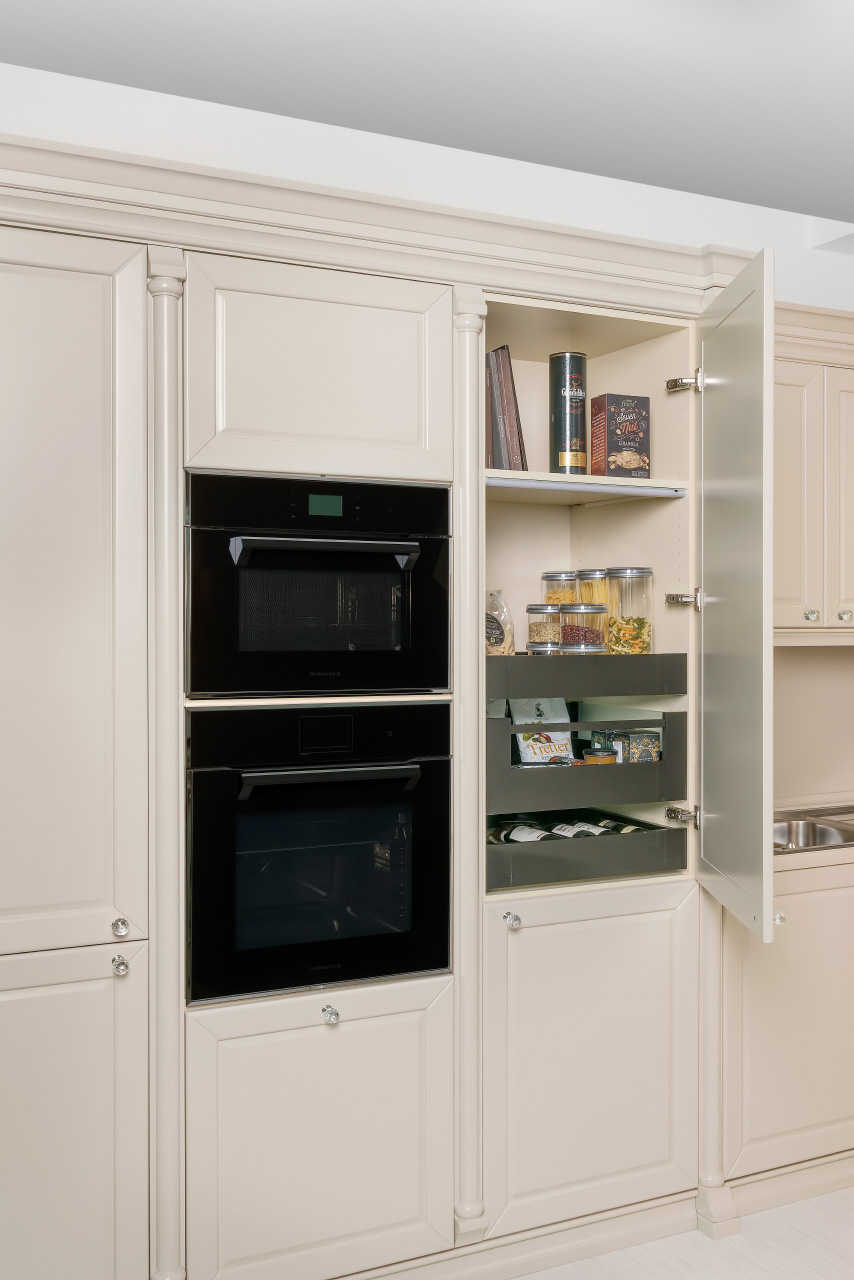 Modern appearance
Subtle decorative mouldings, gently framed furniture doors and unusual handles. It all results in subtle furniture that incorporates a hint of classical kitchens and, at the same time, is modern.