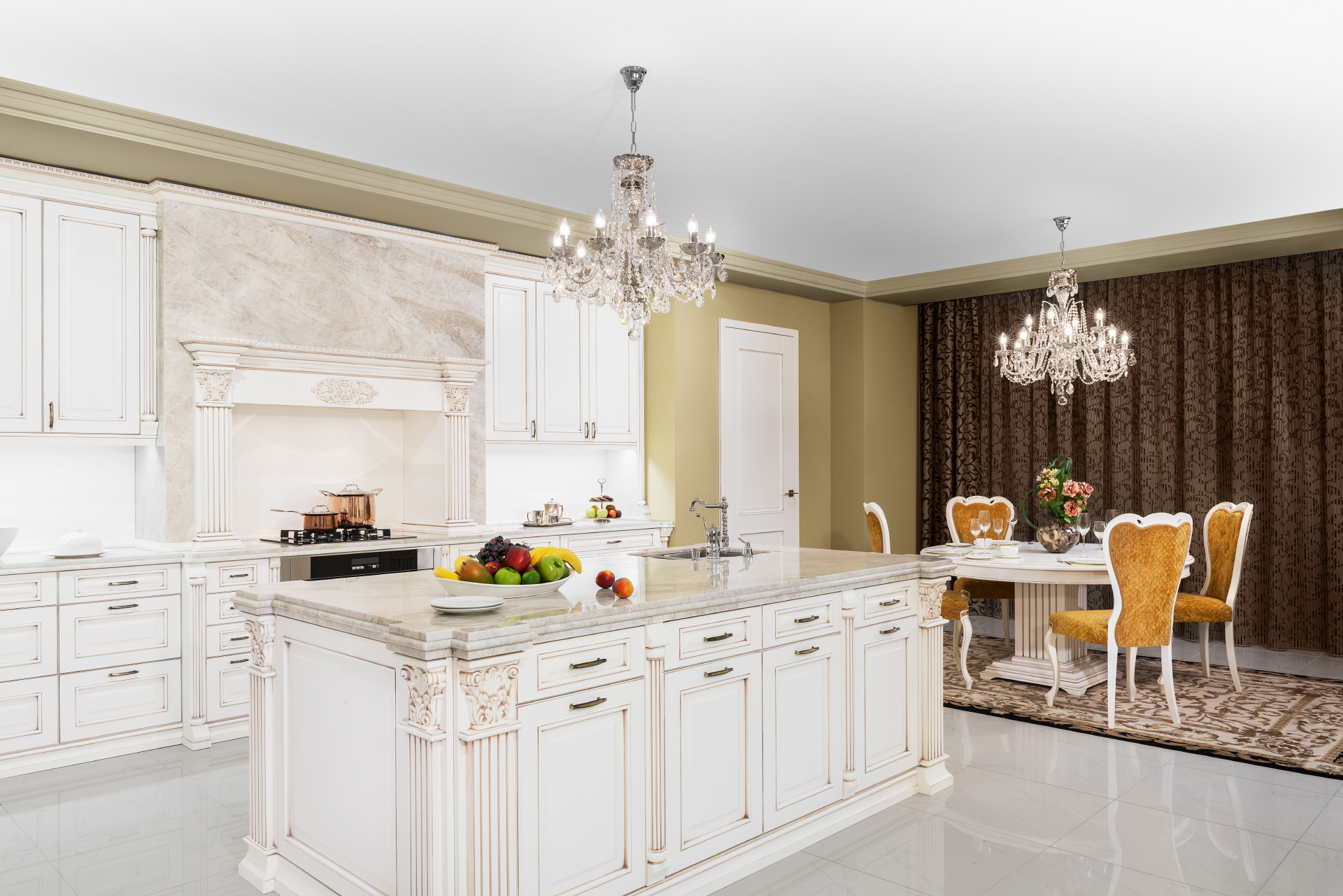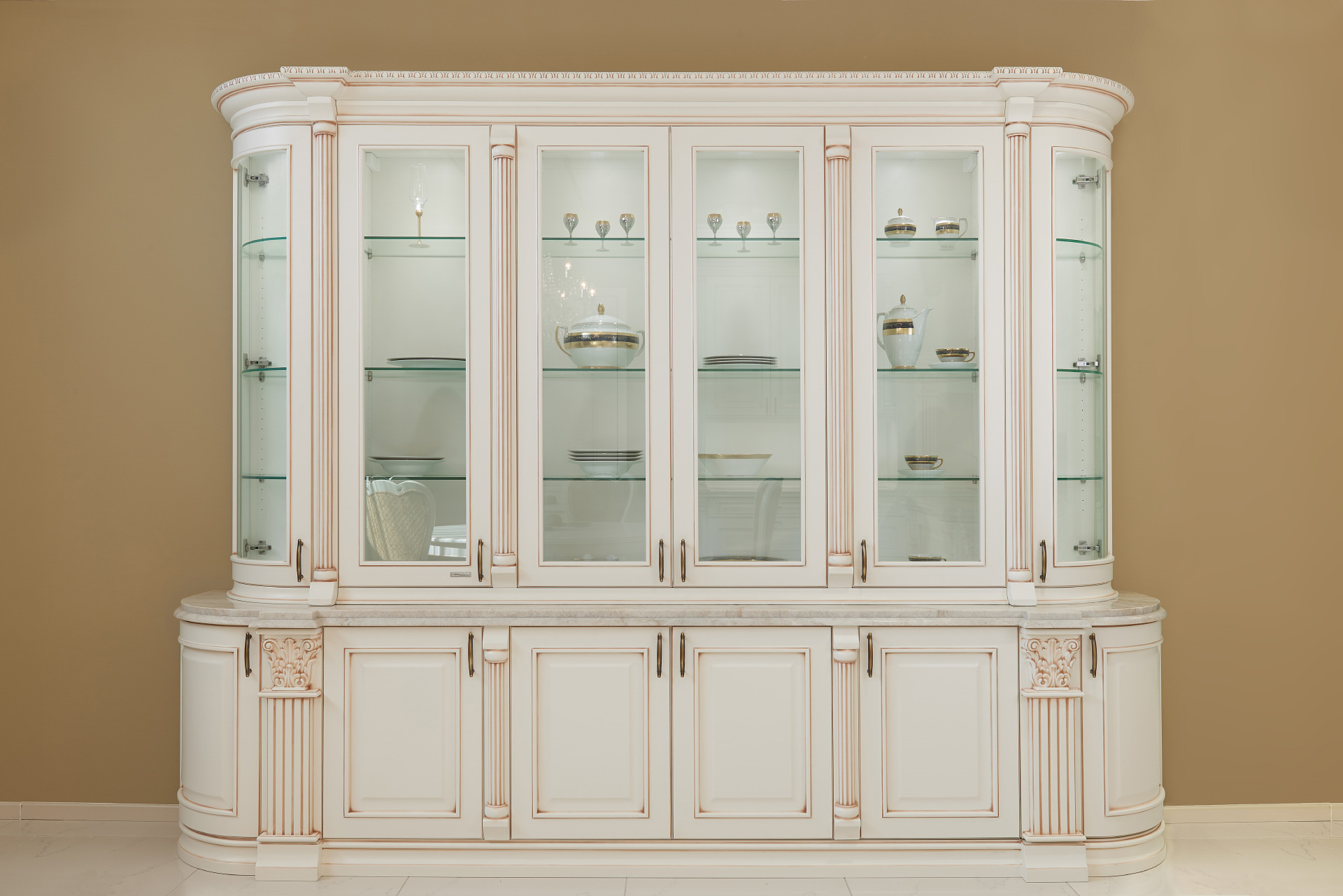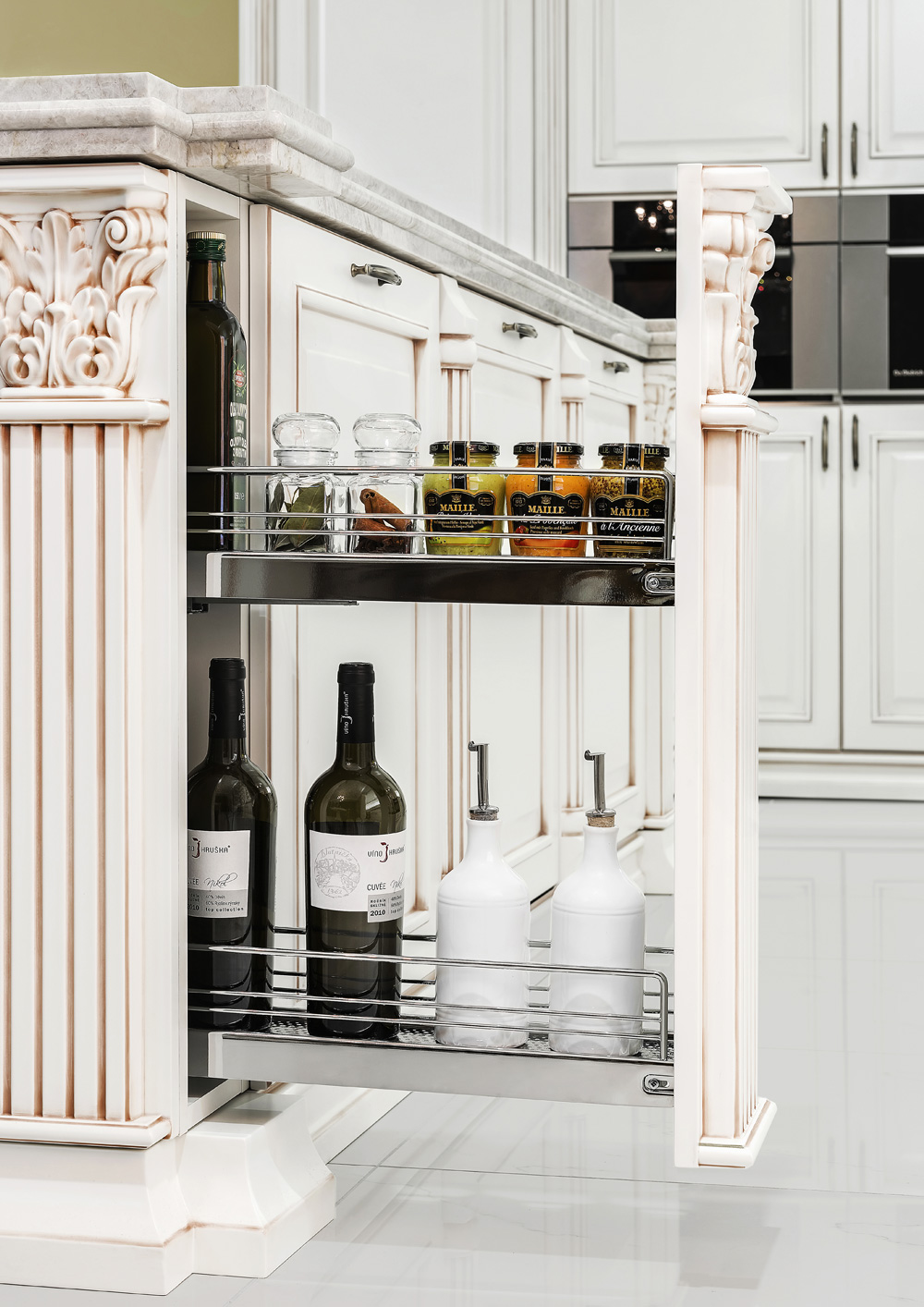 ROYAL Kitchen
In one word – graceful. Such is the ROYAL kitchen that offers a range of highly aesthetic elements. It is excellent for ceremonial spaces and residences whose owners require uncompromising luxury.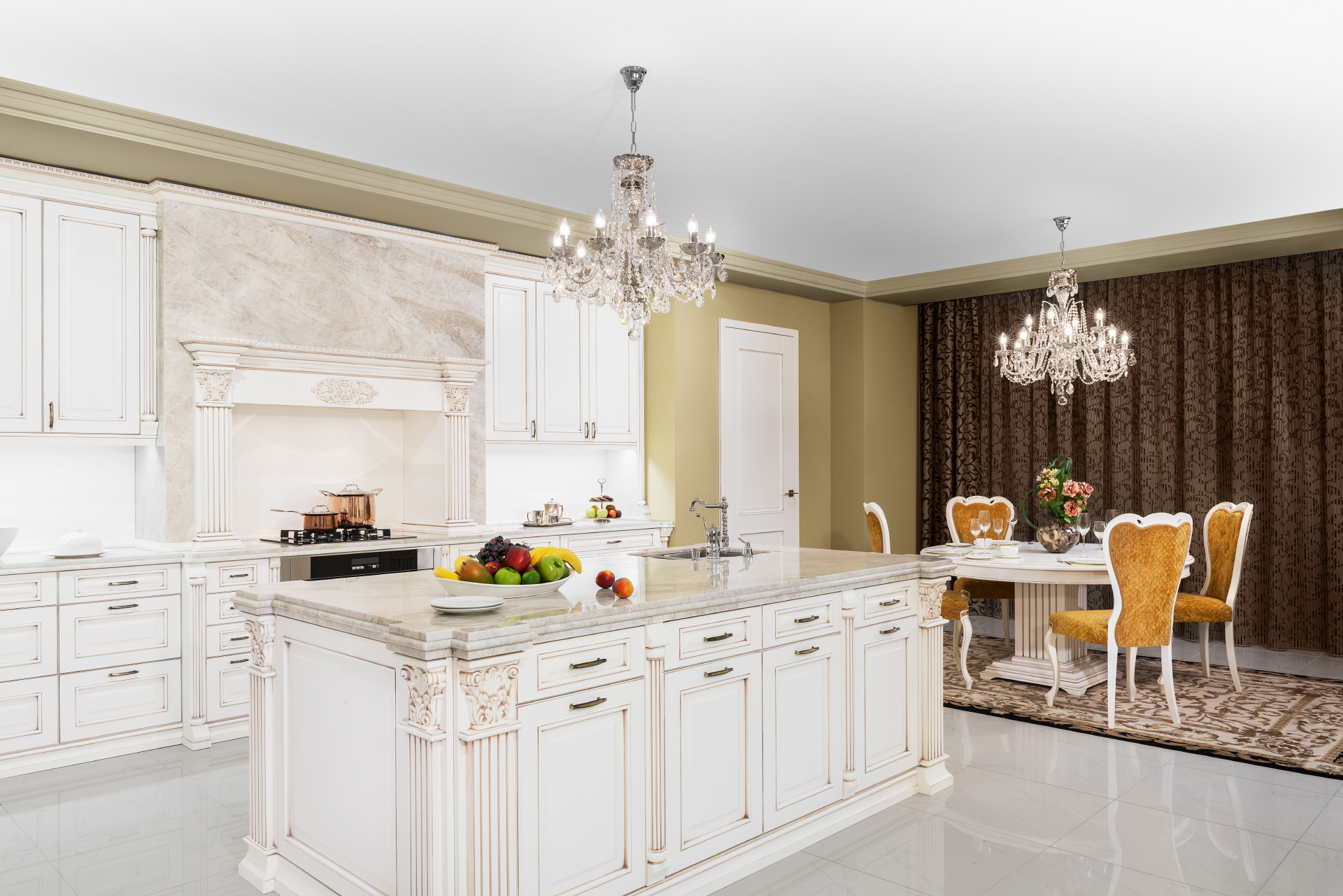 Exquisite details
The highly decorative mouldings and columns are truly superb. The cooker hood is skilfully hidden in a beautiful fireplace ledge.
Design shown:
white varnish matt with bronze patina
This kitchen is also available in other colours and materials.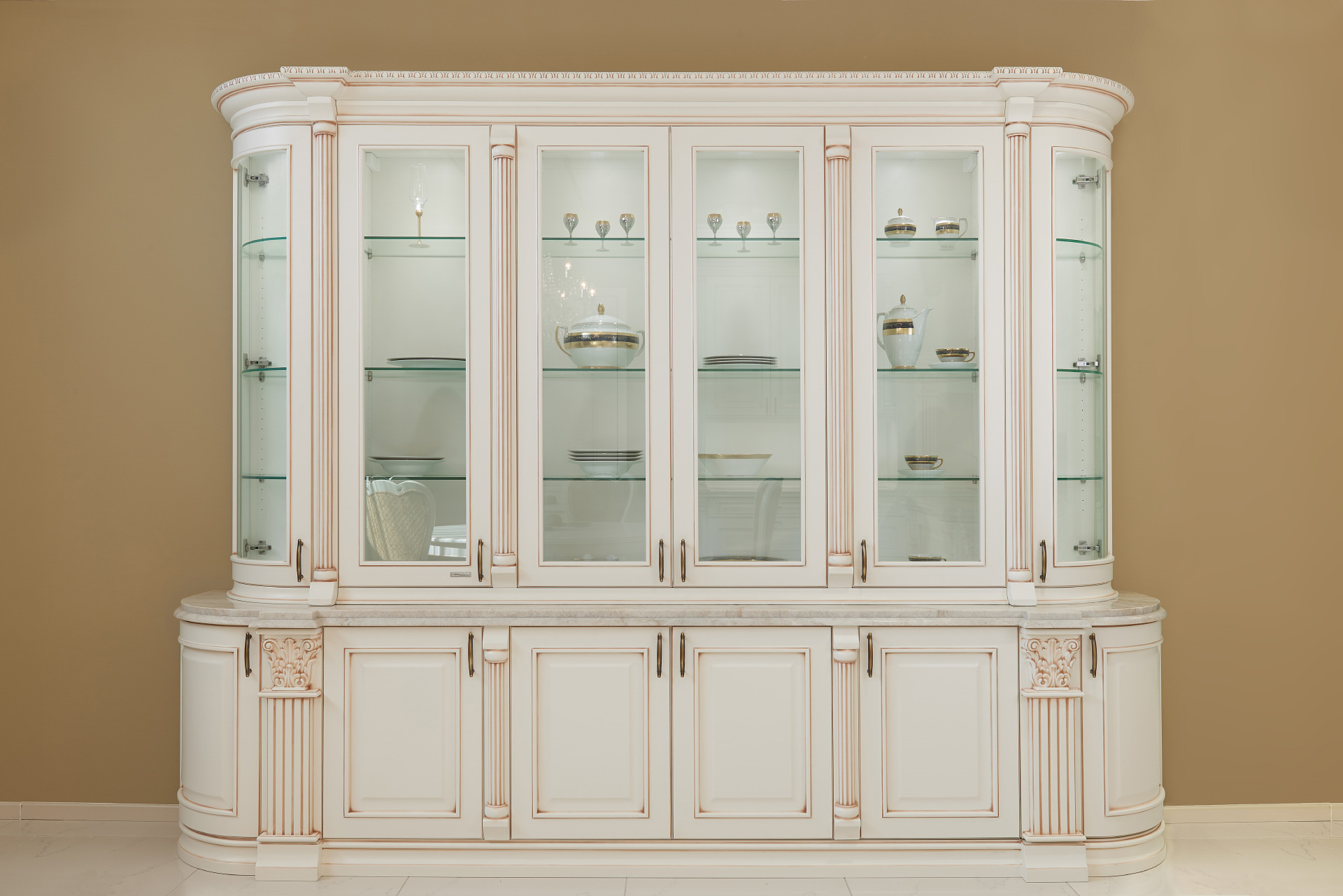 Top skill
The tall cupboards with glazed cabinets are also perfect. The typical round doors represent the top skill in the furniture making trade.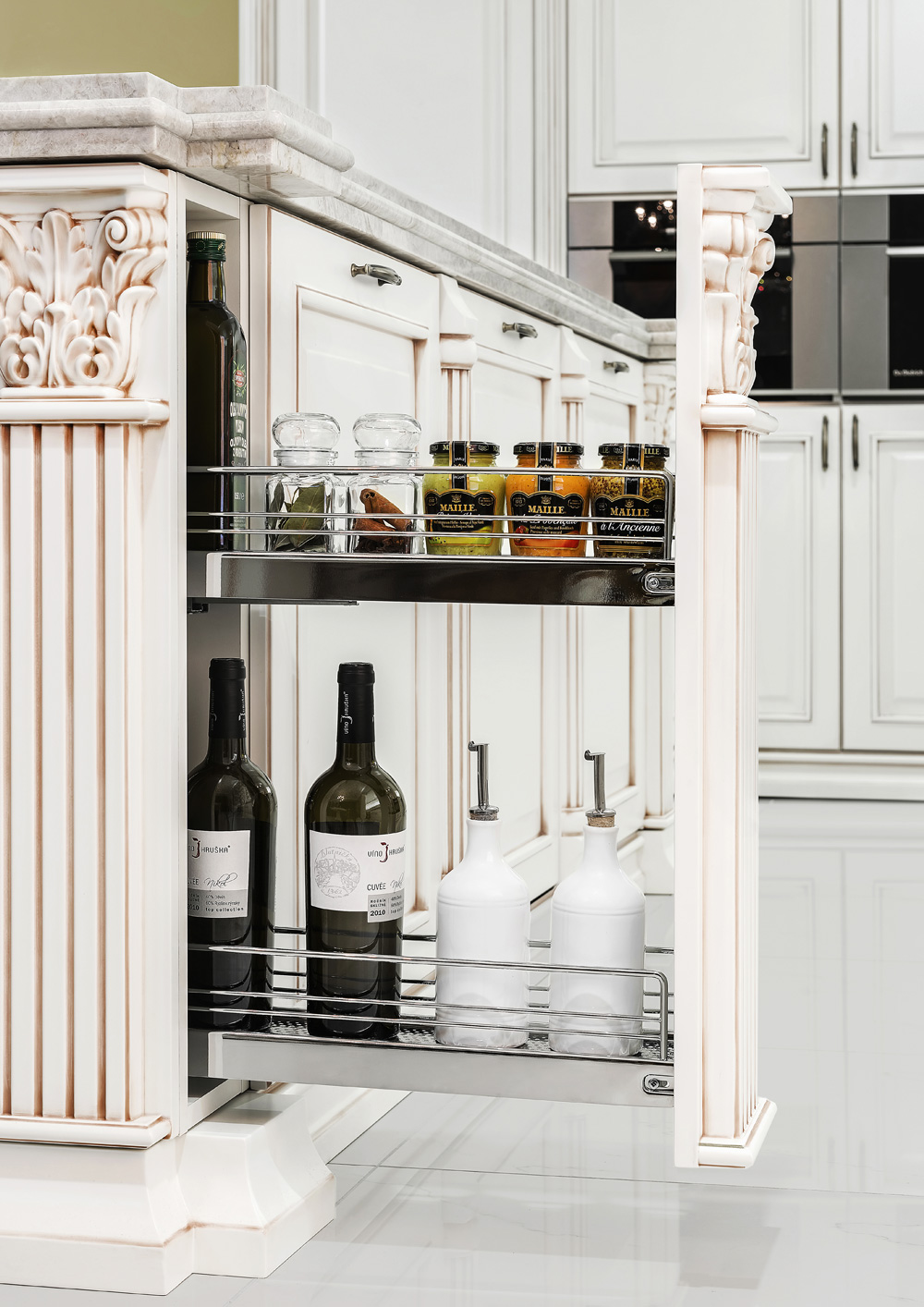 Skilfully hidden
are the pull-out inner shelves in decorative columns. The kitchen is therefore not only beautiful, but also modernly equipped.