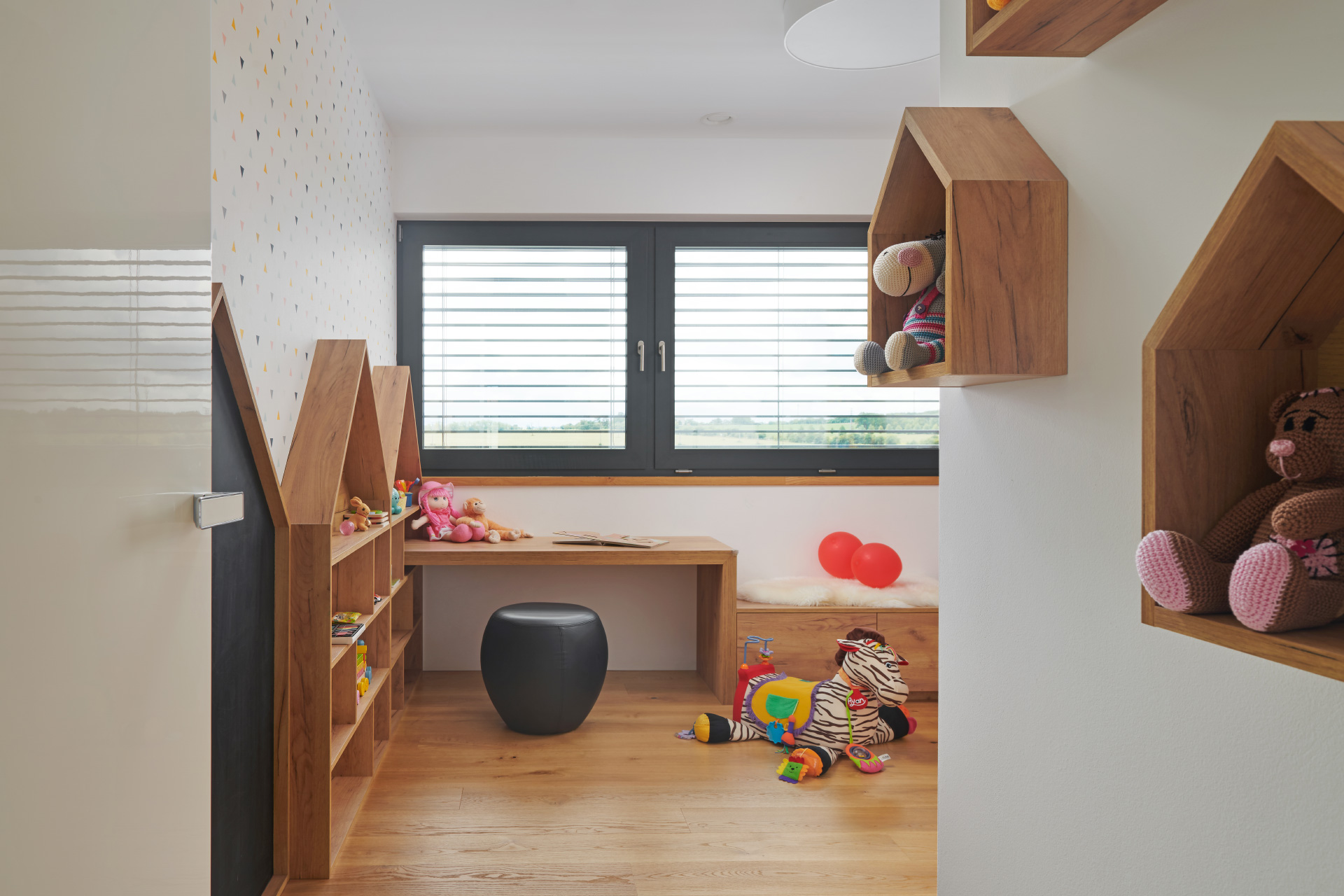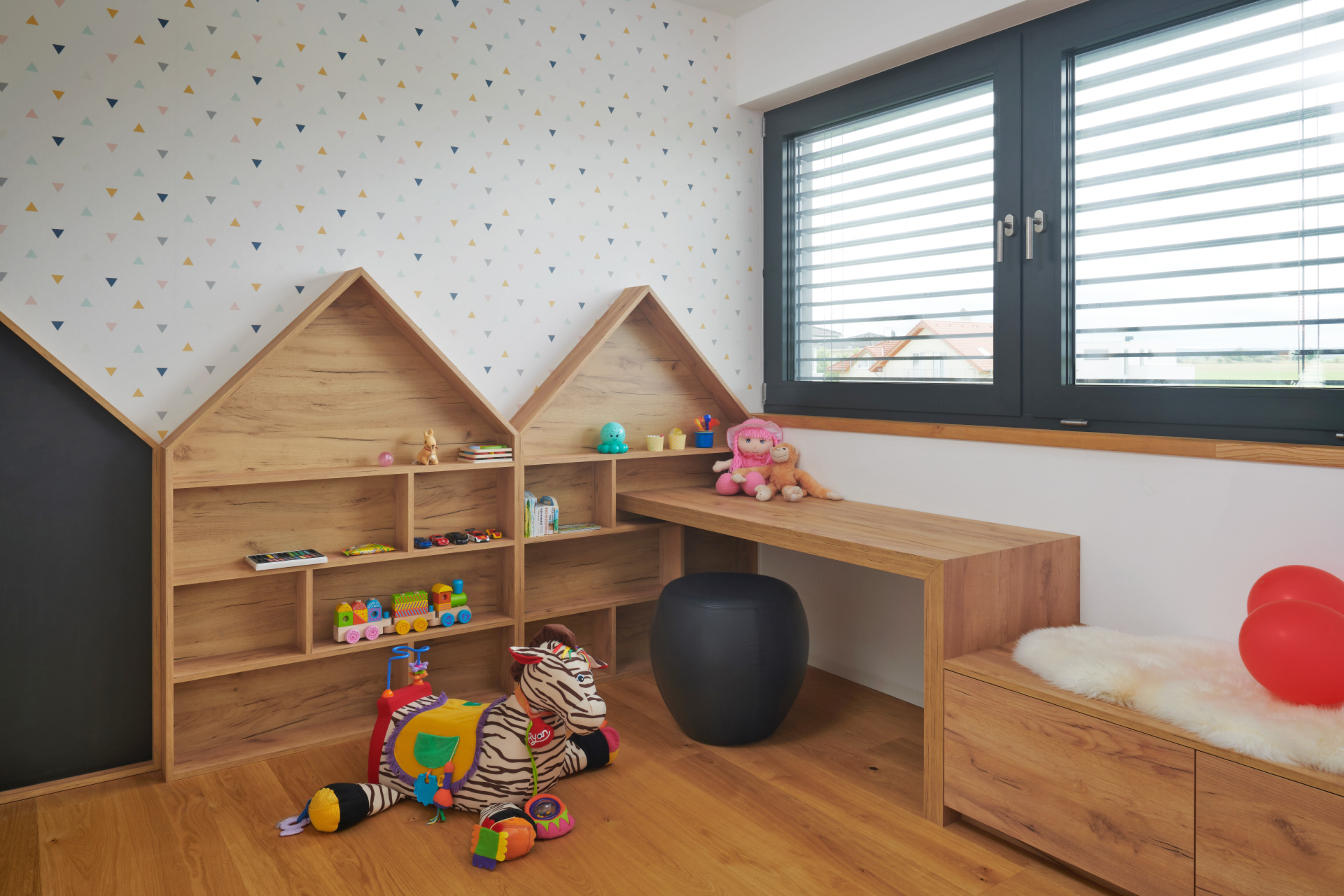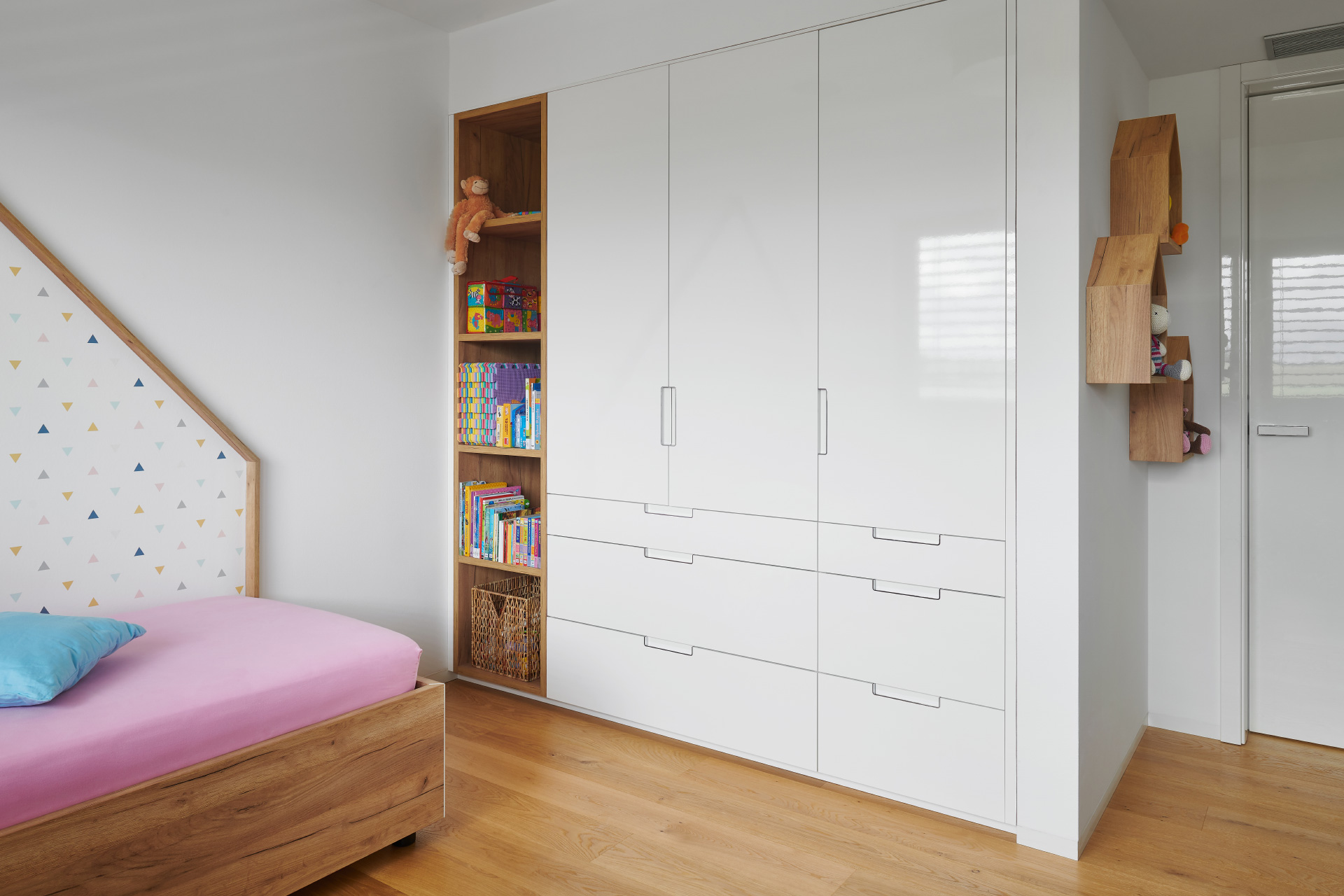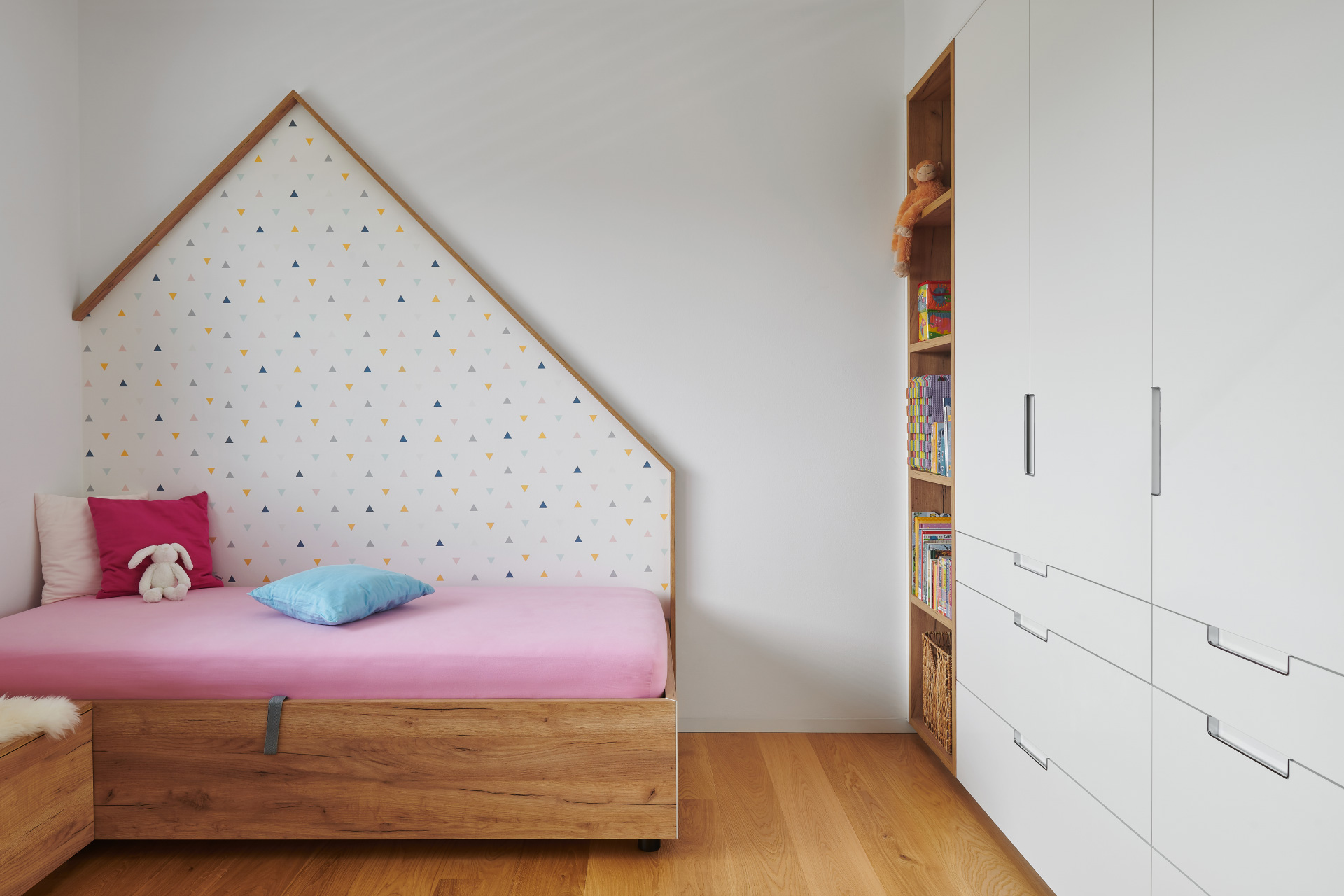 Room for girls
A cosy stylised room with lots of individuality and design elements.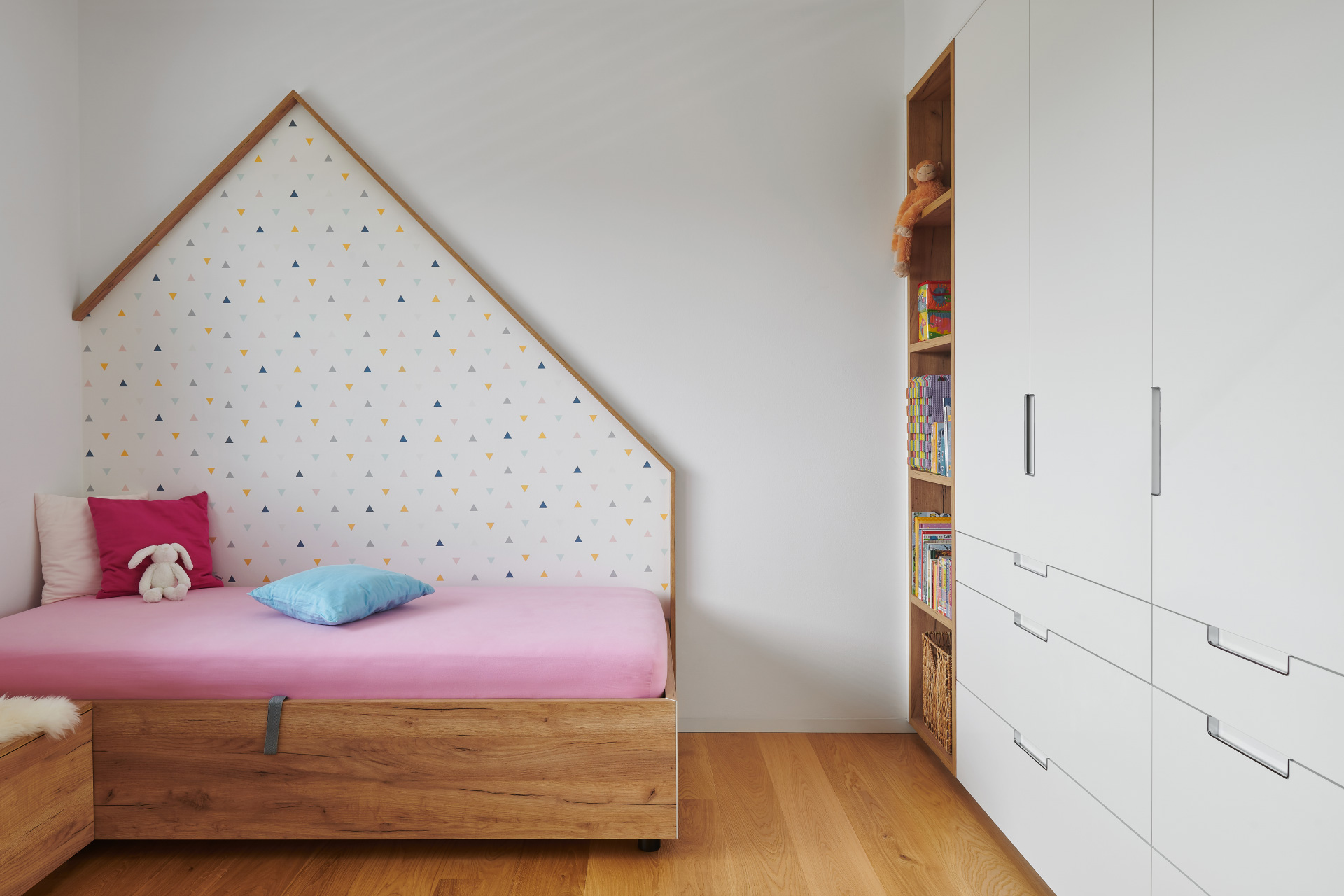 Floor plan
of the room is perfectly adapted to the needs of small children. Note the sleeping, playing and learning zones.
Design shown:
orion white varnish - high gloss / natural oak veneer with rustic look
This room is also available in other colours and materials.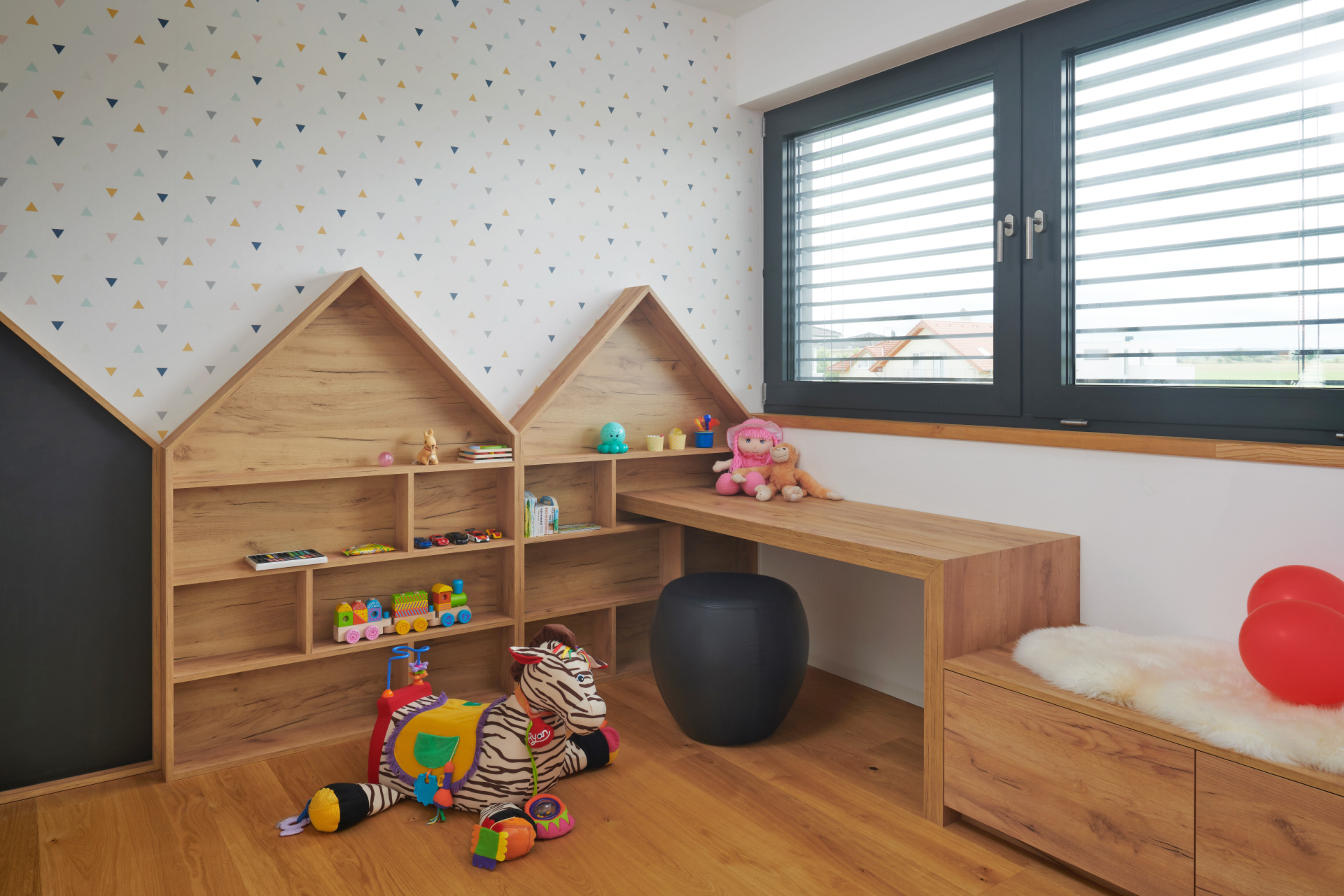 Nice atmosphere
and a thoughtful design for your children as well. We produce the furniture exclusively from high-quality and health-friendly materials.